Away from the coast, nestled in the pre-Pyrenees lies Bagà. Bagà is a small medieval town in Catalonia. It's quiet cobblestone streets were a pleasant surprise after spending the week in busy Madrid and Barcelona. The streets were all but deserted aside from a few people meandering in the early morning.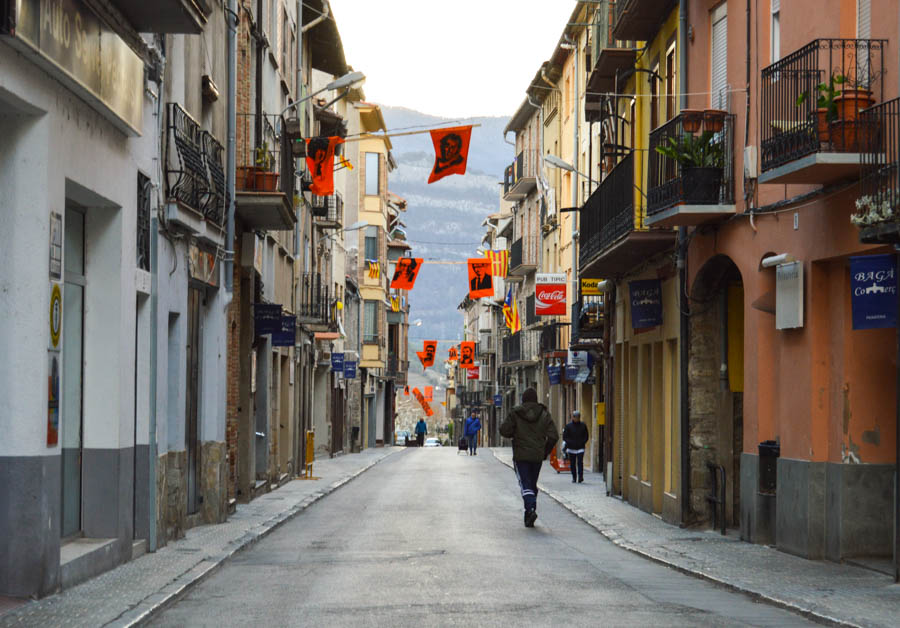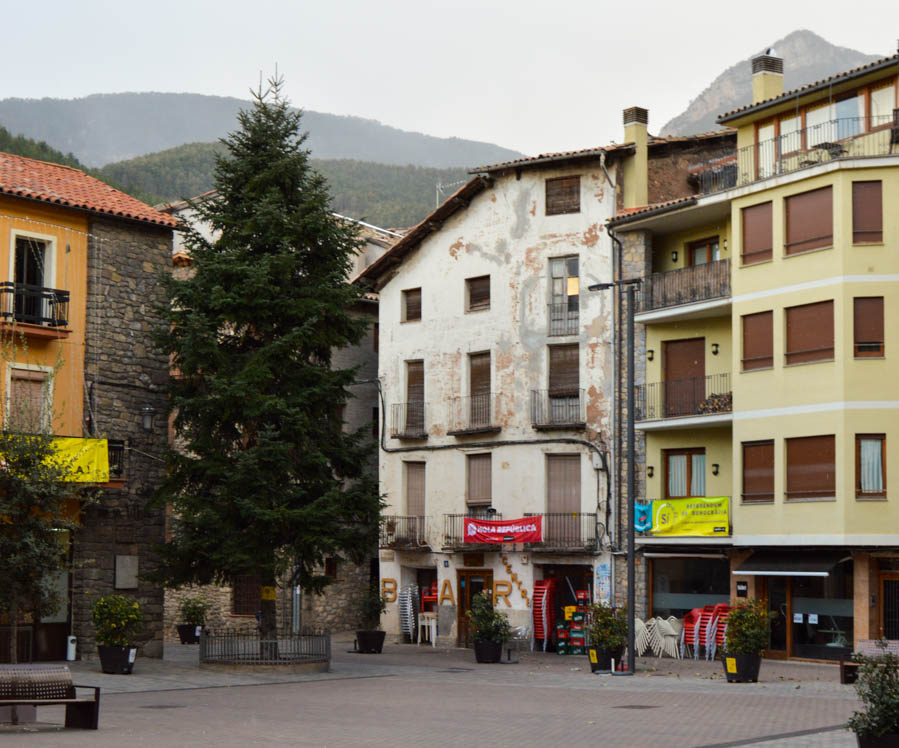 Before delving into the town, we made our way to the bakery for a Ensaimada de crema, a traditional custard pastry. This is the type of town where 20 people standing in line at the bakery is unheard of. I was glad to be one of the first of my group to get my pastry so i could enjoy it at a leisurely pace. While it was frigid out, I choose to eat outside. Our time was limited in Bagà and I didn't want to miss a second. Between bites of my airy pastry, I sipped on a latte to keep warm.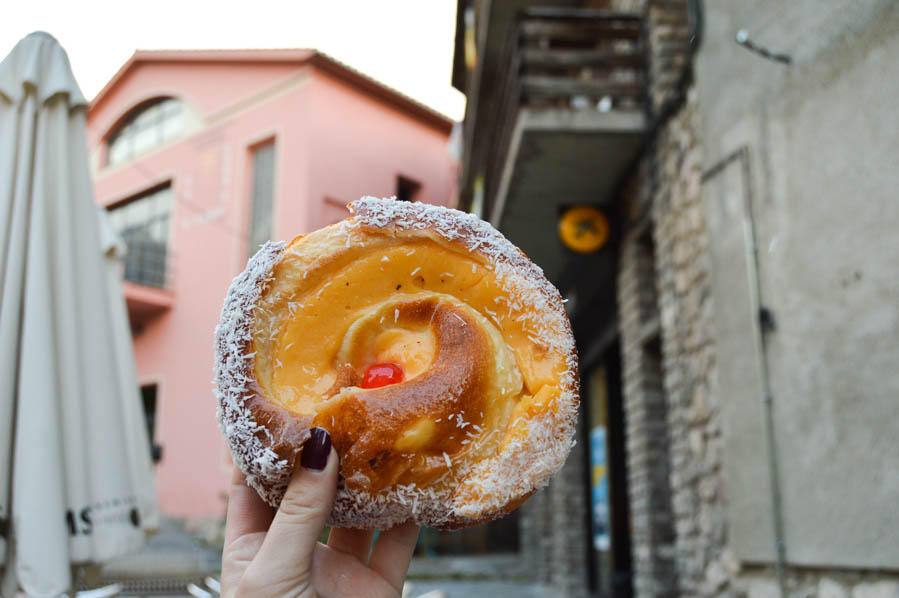 After our light but delicious breakfast, we took a brief tour of the town. Our first stop was St. Esteve de Bagà, the historic church in town. The red colored brick of the church were set in the most random yet appealing configuration. It was so charming.
But it was the views, beyond the church that impressed me the most. The views  overlooking the outskirts of town were impeccable. The multi-colored brick building stood out against the lush mountains. It's no surprise, that this part of Catalonia is most renowned for it's natural landscape.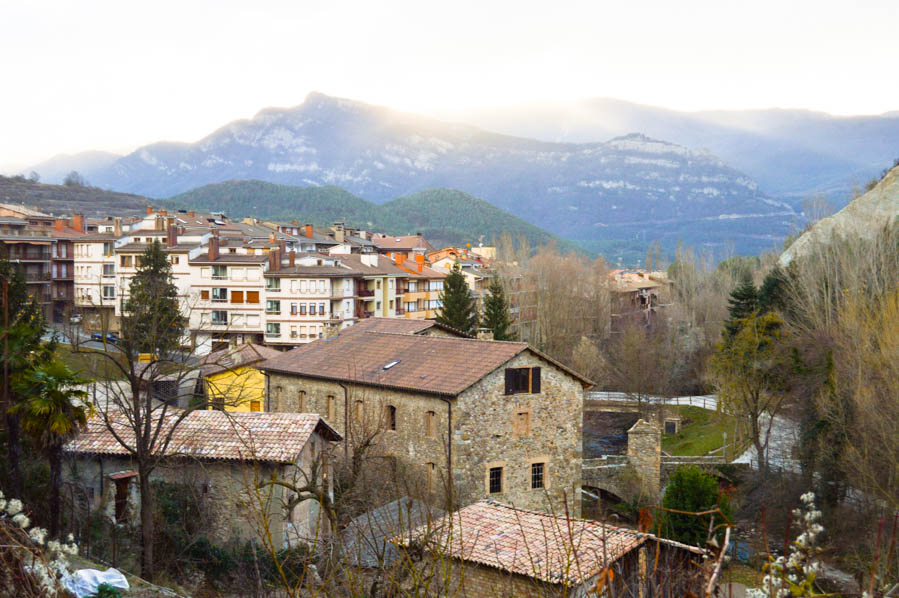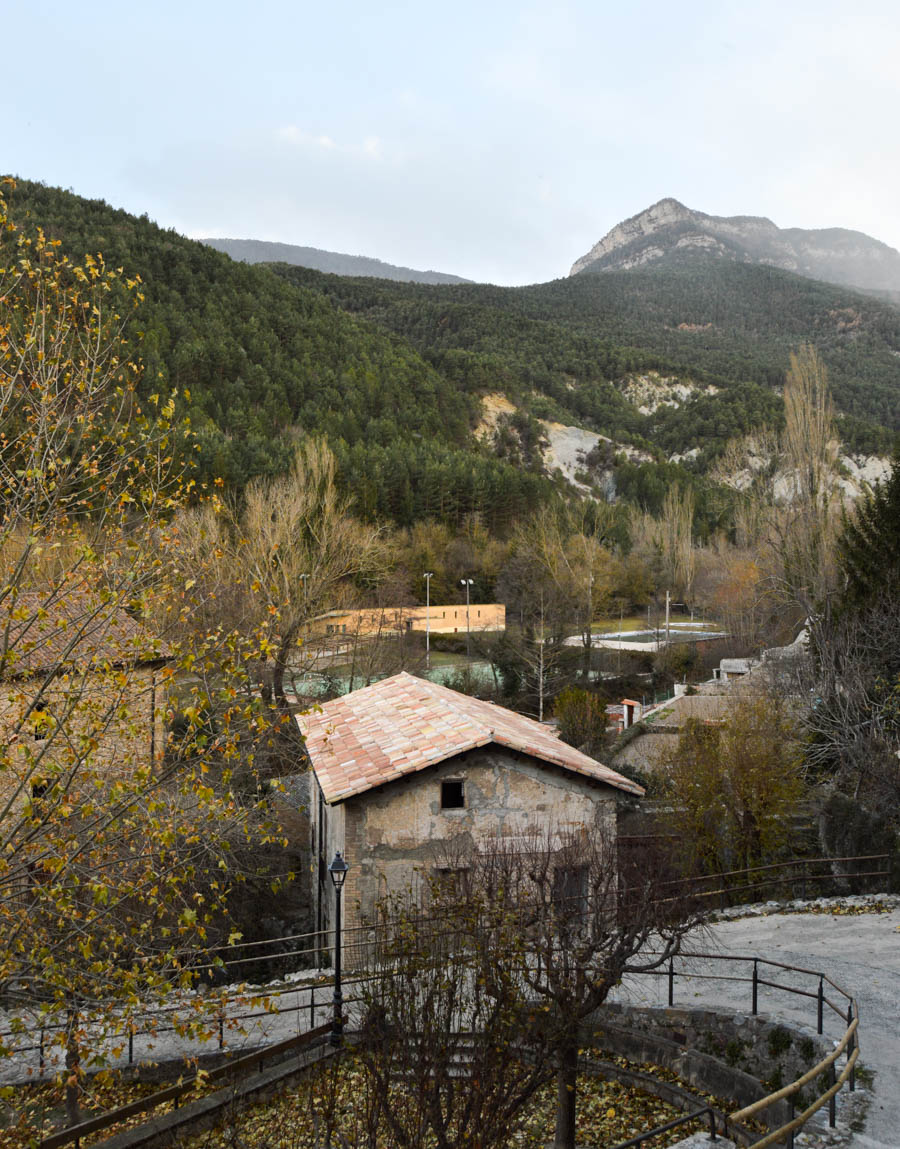 The medieval center drew me in, each winding road bringing me deeper into town. As it's a very small town, it drew me in quickly. In no time at all, I was in Plaça Porxada, Bagà's town center. Our tour guide took a moment to briefly explain the history of Bagà, which is the only village in the Catalonian Pyrenees to maintain its' medieval center. While I love cities, I have a pull to these charming towns which have retained their original structures.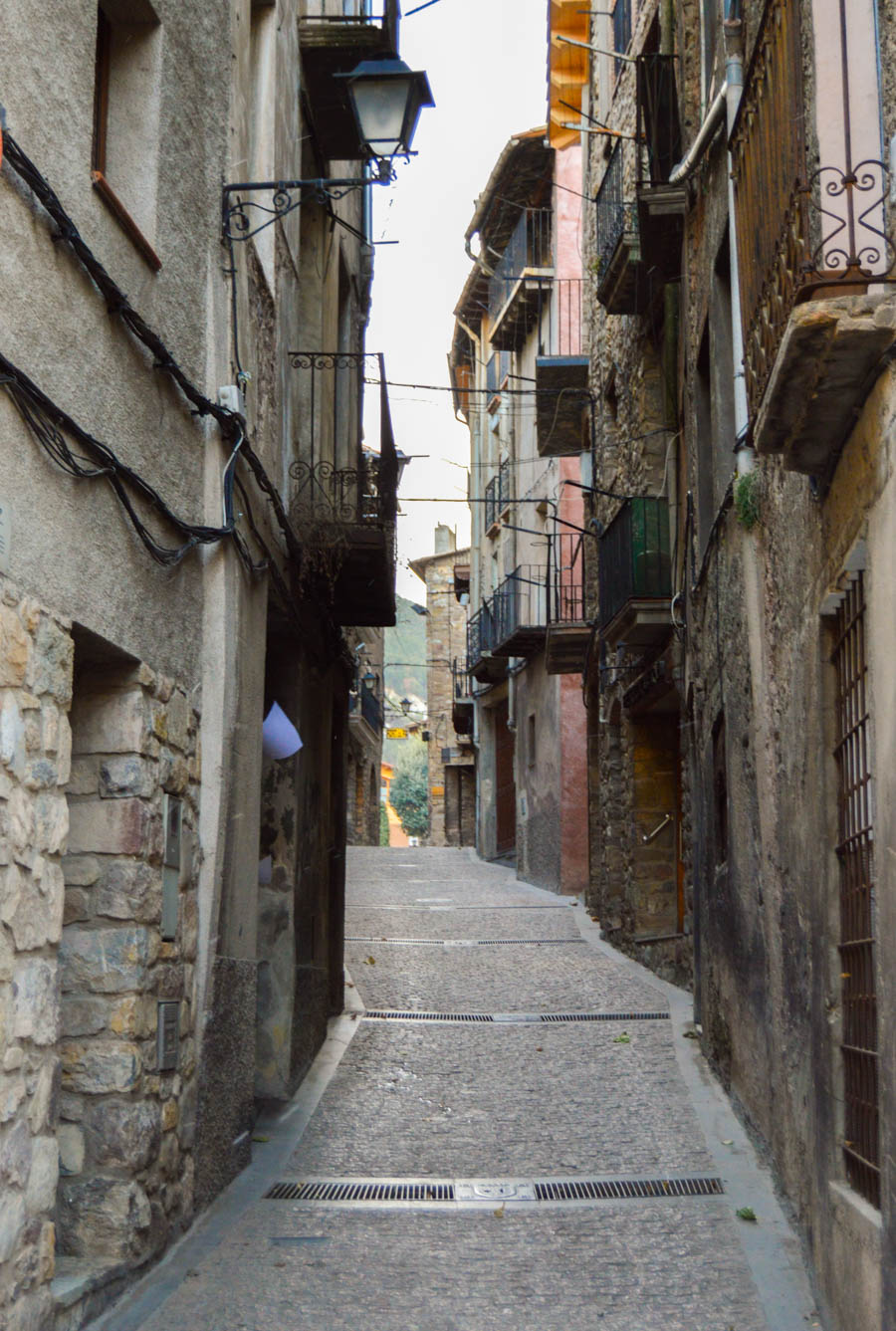 We continued our walk through this small town, up steep stairwells and around tight corners. It was a windy, cold day yet each gust of wind simply brought a smile to my face. This town has such a warmth to it, that not even bad weather could damper my mood. Due to its' stonework and warm hues, the bitter cold felt distant.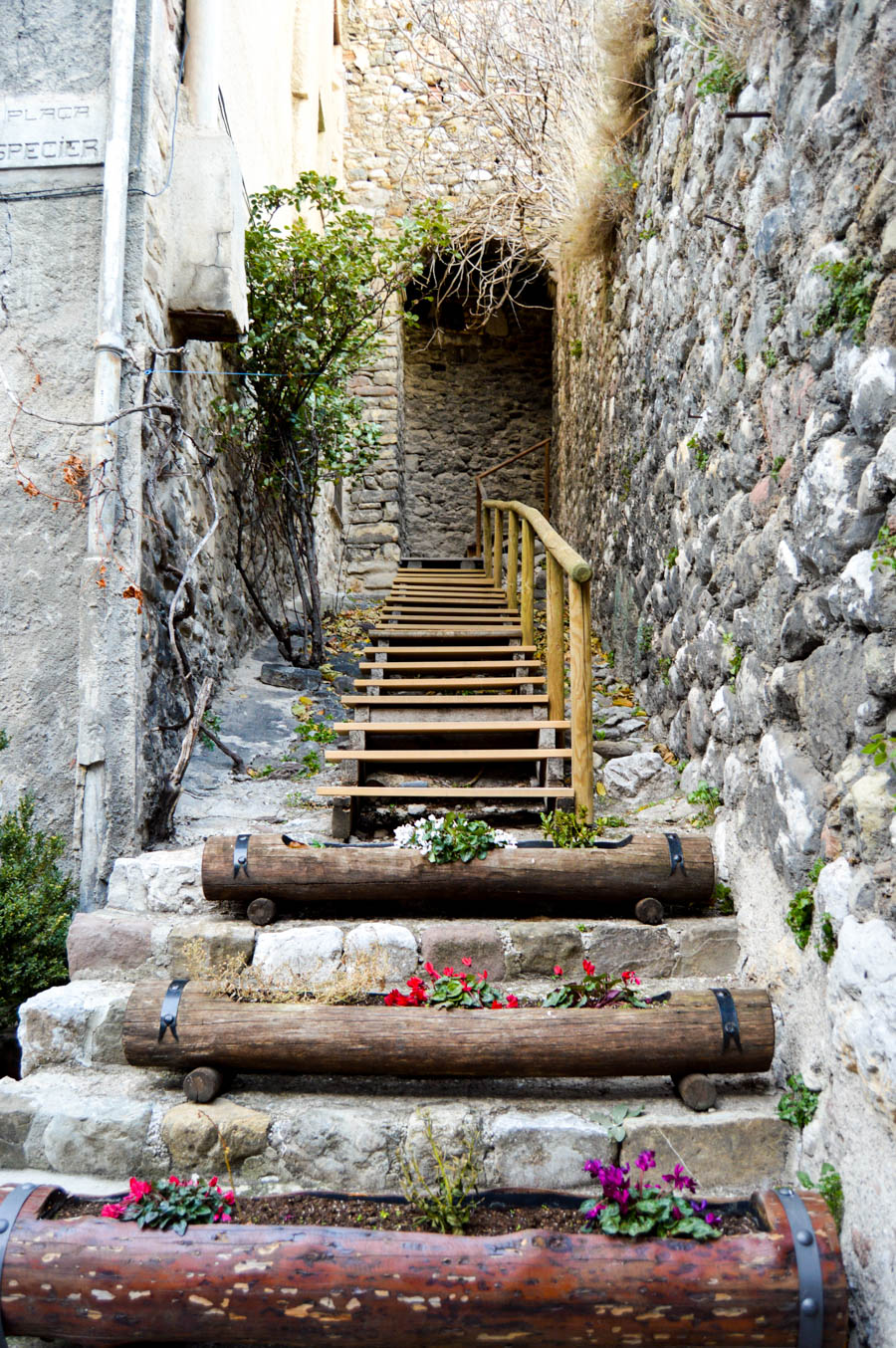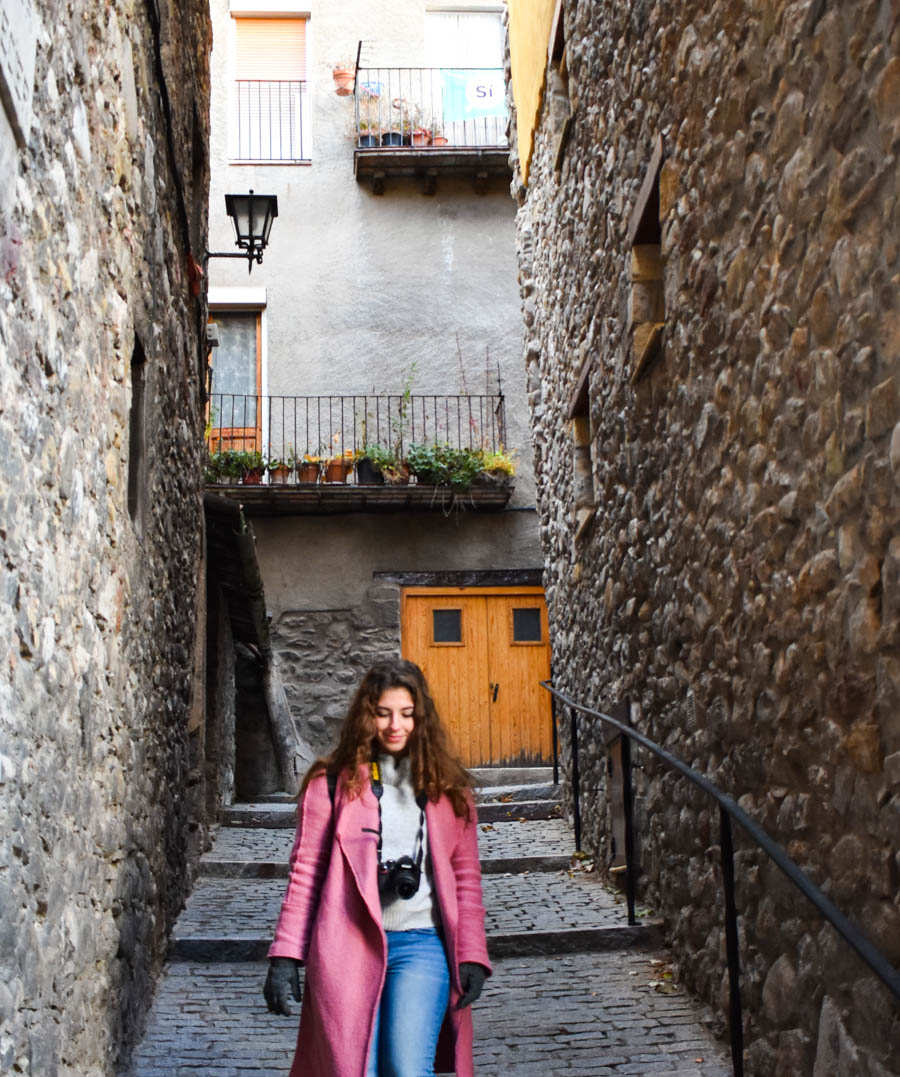 As we continued our way through town, I took in each doorway and each uneven street while peering over the terracotta roof tiles for views of the Pyrenees. A woman pocked her head out of her front door, speaking in Catalonia, probably wondering what we were doing in her small town. Hesitantly, I mumbled back a quiet "Bon Dia", good morning in Catalan. However, I smiled knowing that I had the chance to experience this small town in Catalonia, one which most international tourist overlook.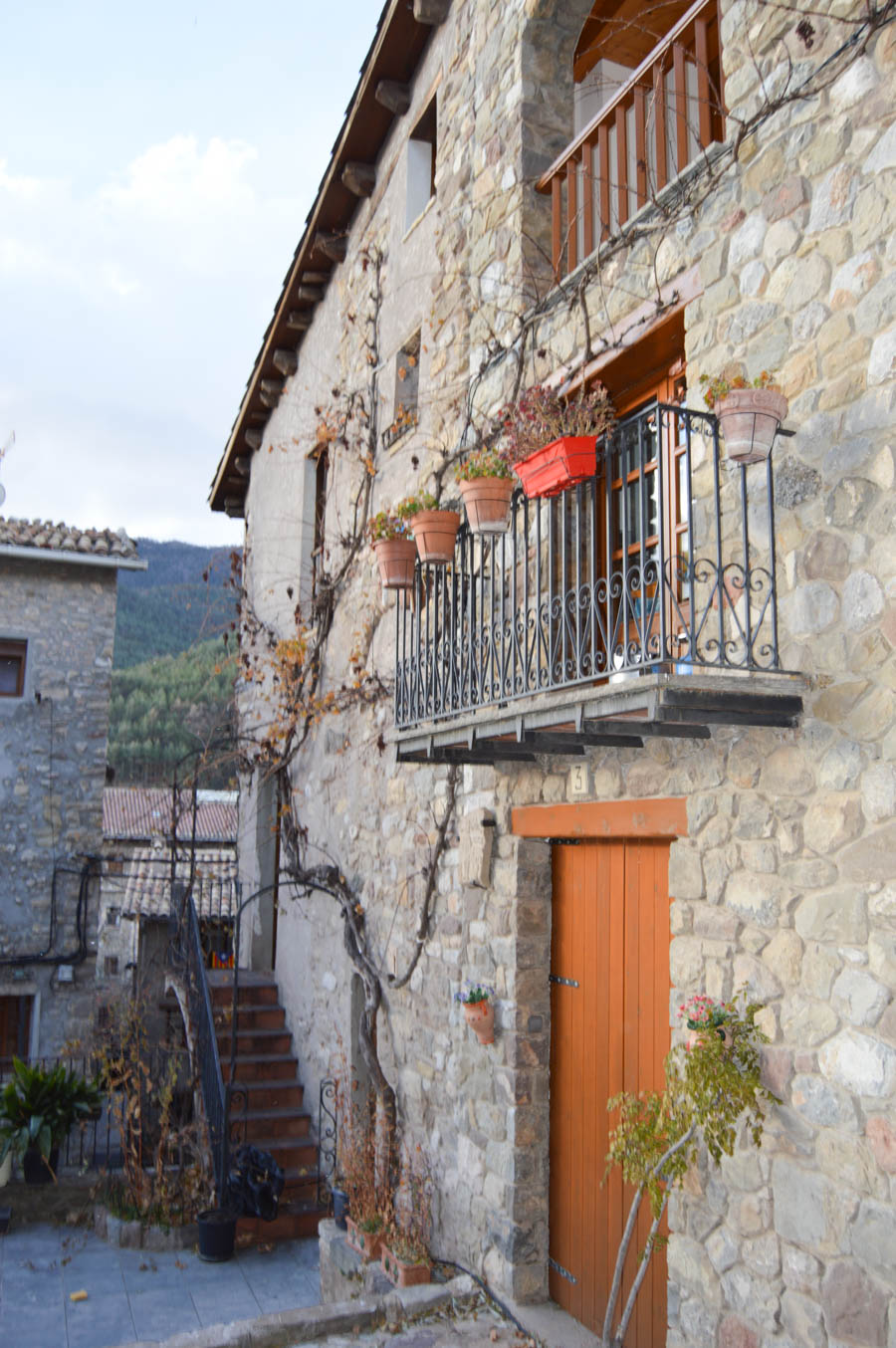 My adventure through Bagà was part of the Three Countries One Day trip through Explore Catalunya. This is not a sponsored post, I just loved this tour!