Cafebreria el Pendulo is the coolest bookstore chain in Mexico City. These Mexico City bookstores are worth visiting if you love books, gorgeous interiors or cool cafes. If you love all of those thing, prepare to have your mind blown because Cafebreria el Pendulo is your dream spot. Cafebreria el Pendulo elevates the cafe-bookstore concept to the next level.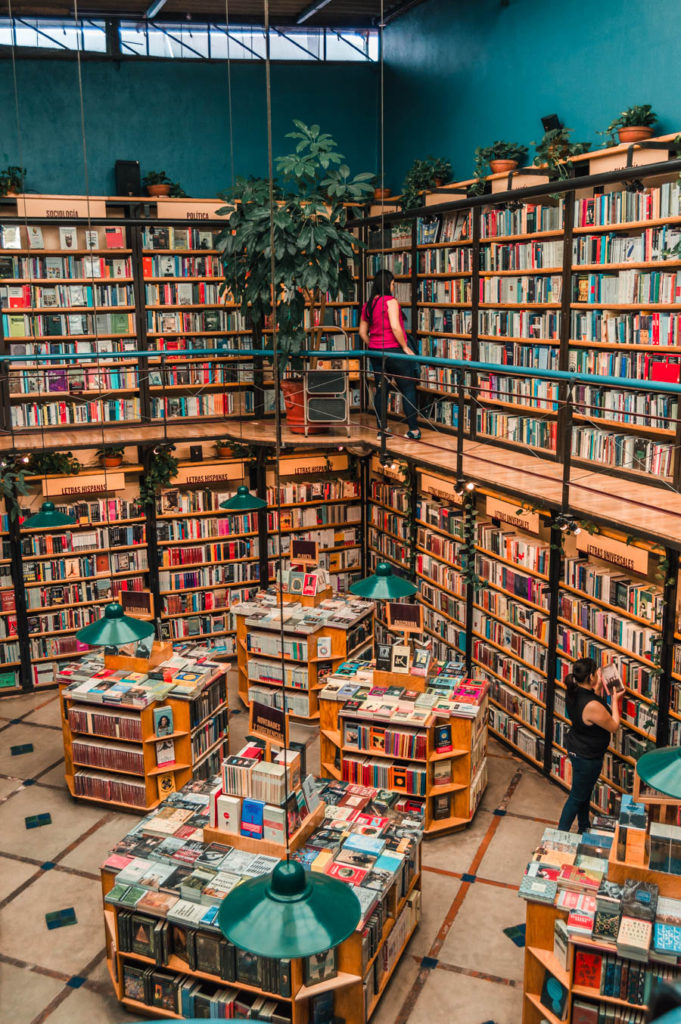 What does Cafebreria el Pendulo Have to offer?
Cafebreia el Pendulo is a cafe bookshop in Mexico City. Yet this is not your standard book store that just so happens to sell coffee. Stop by the Polanco branch, where there is a variety of dining throughout this space including table dining, a cafe and bar. The Polanco branch is the most popular. This is where you will be see the beautiful design elements this bookshop is known for. This two story book shop is designed with a spiral stair case, balconies with green railings and floor to ceiling books. It is a space where books are celebrated and showcased in a beautiful manner. At Cafebreria el Pendulo, you will find new books printed in Spanish and English. It is a great place to grab a new book, meet for coffee or a drink, and even listen to live music.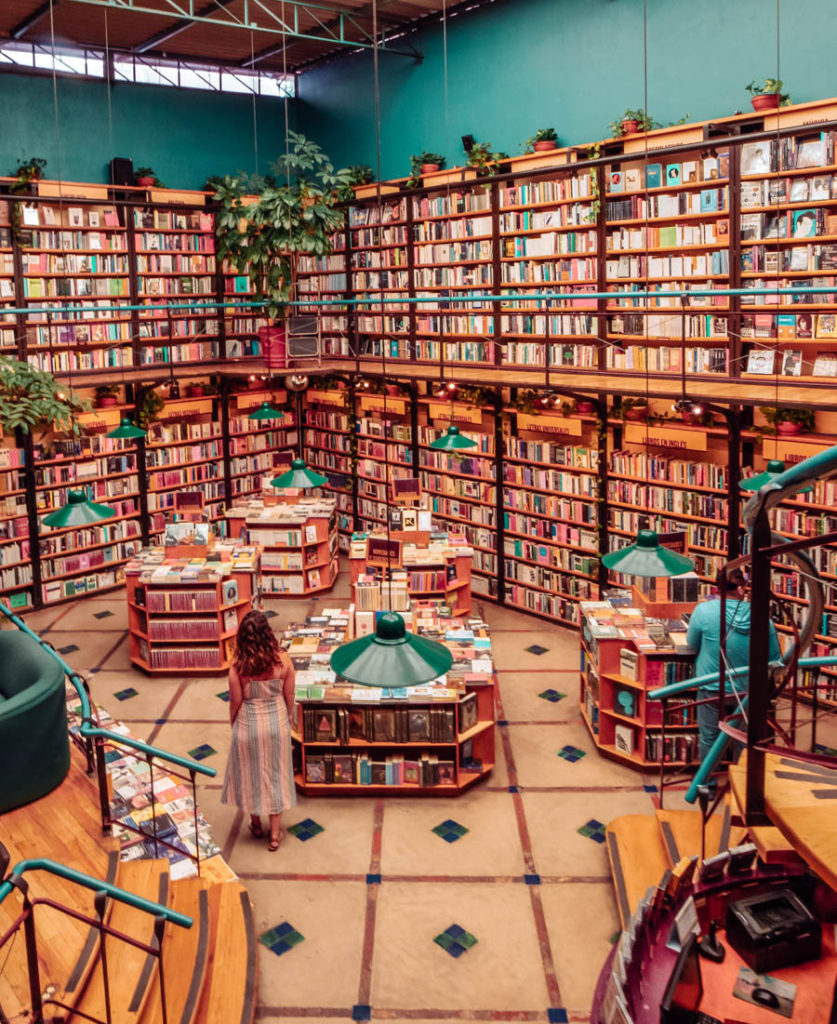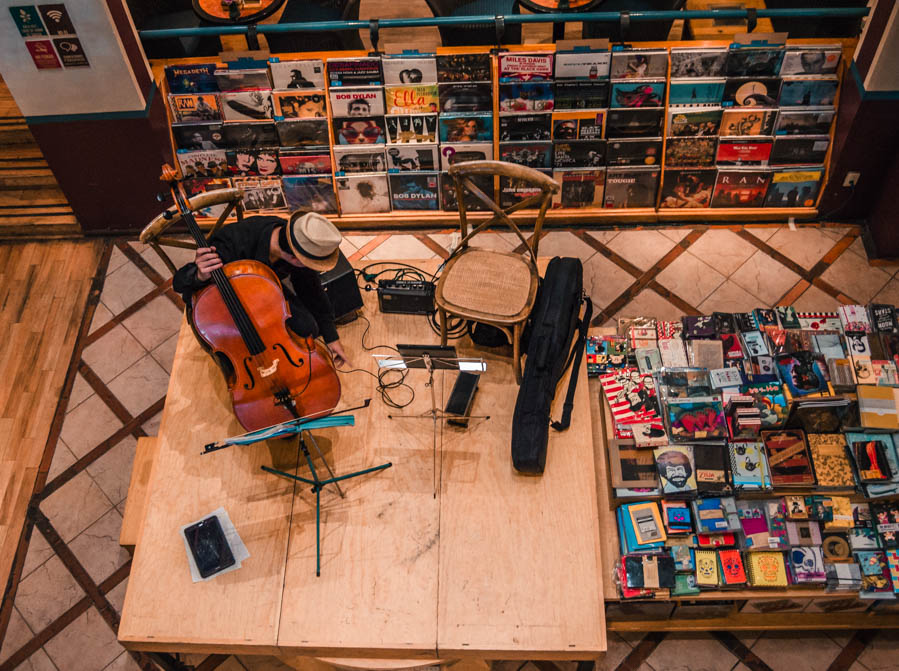 Where is Cafebreria el Pendulo located?
There are actually multiple Cafebreria el Pendulo locations throughout Mexico City. With seven locations scattered across Mexico City, there are ample options to choose from. Yet, if you are looking for the best and most photogenic locations, check out the Polanco or Roma branches. The Polanco is Roma branches are ideally located in hip neighborhoods. These are also two of the most photo worthy spots in Mexico City. Yet, if you only have time to visit one location, do not miss the Polanco branch. 
Polanco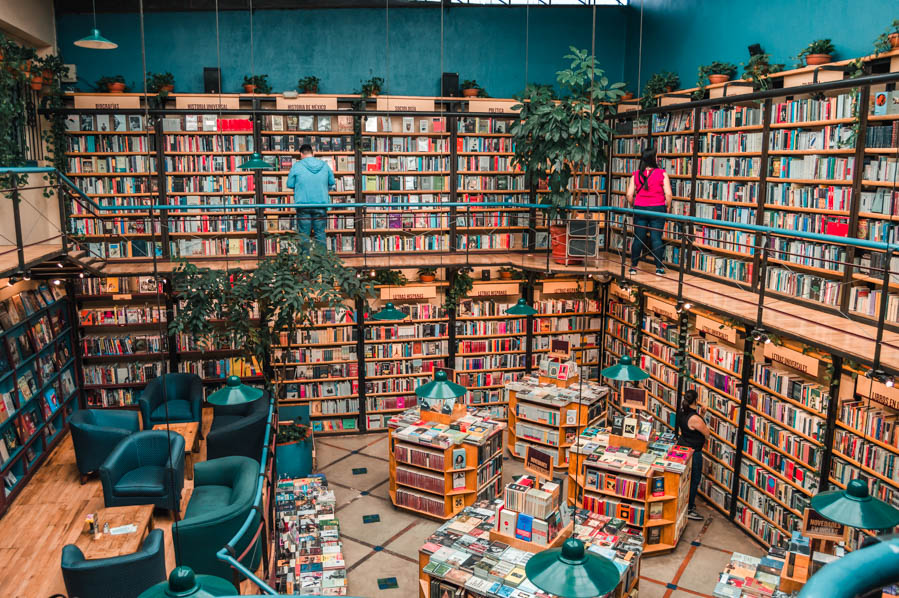 Alejandro Dumas 81, Polanco, Polanco IV Secc, 11560 Ciudad de México, CDMX, Mexico
Roma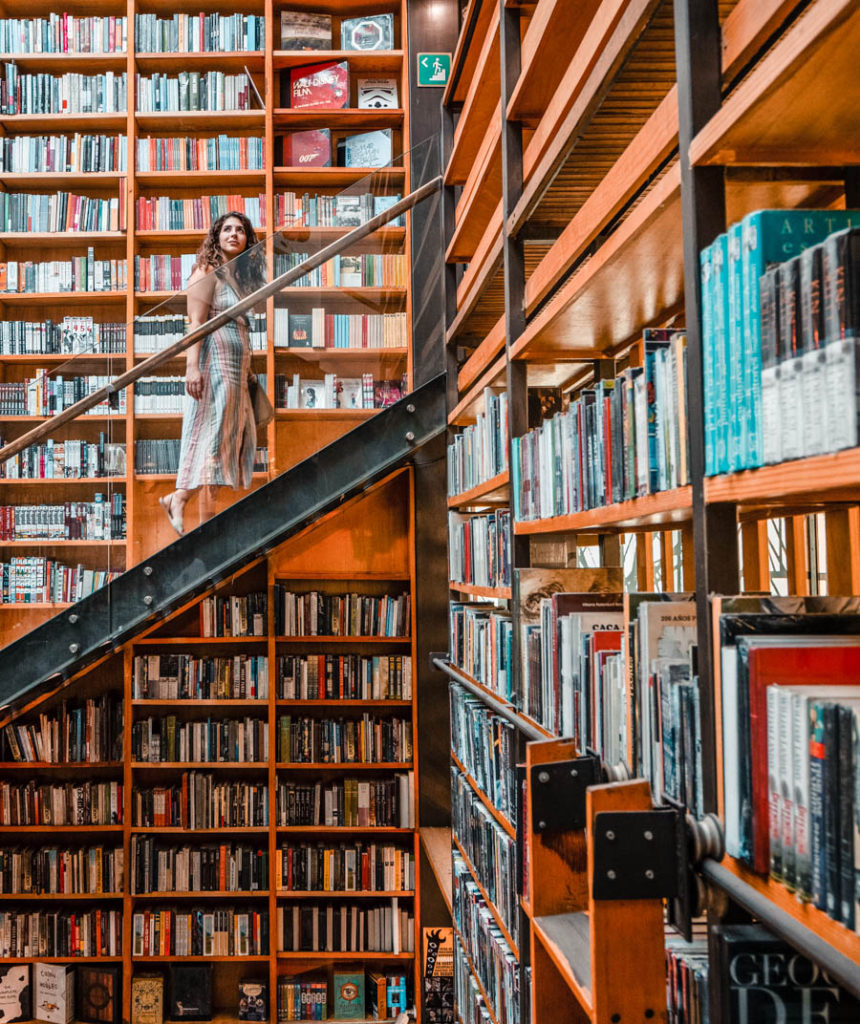 Av. Álvaro Obregón 86, Roma Nte., 06700 Ciudad de México, CDMX, Mexico
Things to Know Before Visiting
While Cafebreria el Pendulo is extremely photogenic, keep in mind that this is a business. During my visit to both the Polanco and Rome branch, the book shop workers did not seem to mind people taking photos. However, be sure to be respectful when taking photos. If you plan to stay for awhile, grab a coffee from the cafe as it is always good to pay for the time you spent in an establishment.
The locations have various hours, depending on the day of the week. Be sure to check the hours before planning your visit.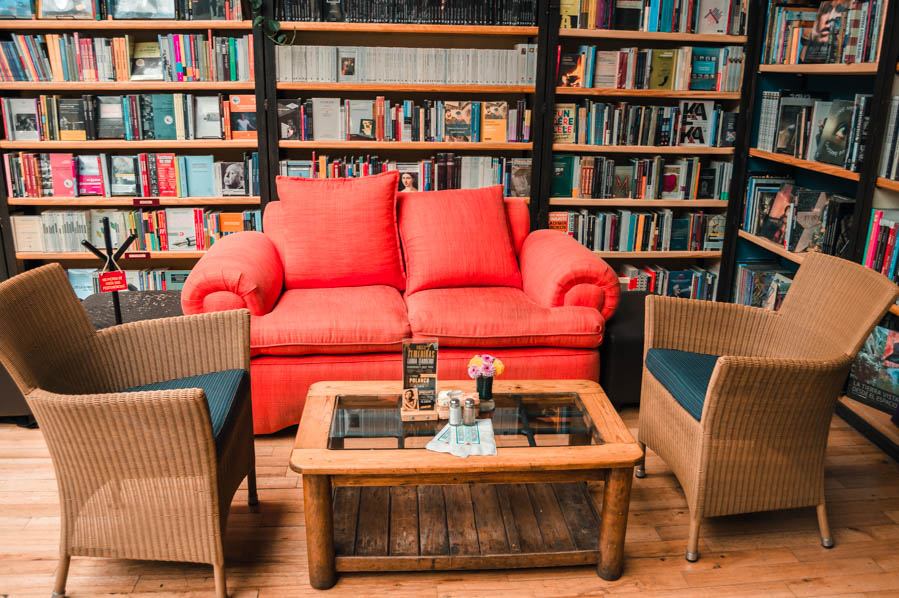 Attractions Near Cafebreria el Pendulo
While there are seven location of this bookstore in Mexico City, the most popular are the Polanco and Rome locations. There are plenty of things to do in these neighborhoods after you checked out this bookstore. 
Polanco
Polanco is one of the most popular neighborhoods in Mexico City. This neighborhood is a great place to check out some of the best museums in the city including the Soumaya Museum and the Museum of Anthropology.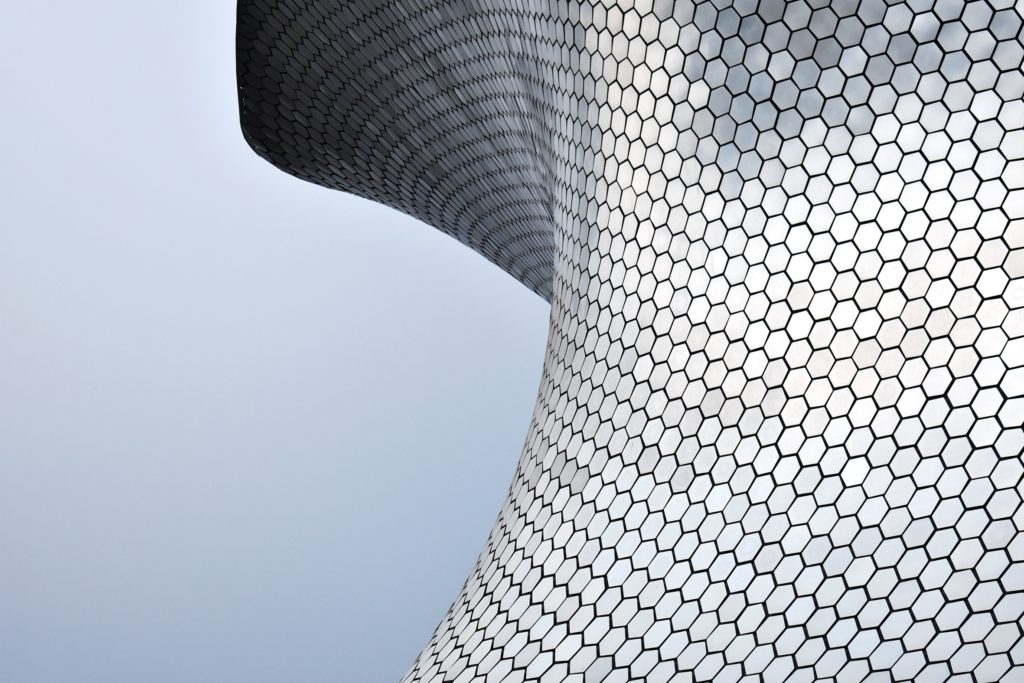 Roma
Roma is one of the trendiest neighborhoods in Mexico City. Here you will find a plethora of cool bars, restaurants and cafes. Additionally this neighborhood is extremely photogenic with its colonial architecture and tree lined streets.