I'm lumping my July and August recap into one big recap. I intended to post my July recap in the first week of August, but then the next thing I knew, it was mid-August. It's the thought that counts? Right? Well, I'll get on top of this new blog series this Fall, I promise! Time feels like it is flying by! I can't believe that it is already September 2nd that I'm sitting down to recap both July and August. I swear it was just the 4th of July last week.
If this is your first time reading one of my monthly recaps, I keep things casual on these recaps. This is a space where I give updates on where I've been and what I've been up to.
Guess what? Since my last update, I've traveled! These were short and sweet trips within driving distance, but it felt so good to be traveling again.
Destinations Visited
Ithaca, New York

Kinzua Bridge in Pennsylvania

Newport, Rhode Island

Providence, Rhode Island

Horseneck Beach State Reservation, Massachusetts
Highlights
Seeing Fireworks on the 4th of July
I love fireworks, so this might have been a highlight for me anytime. However, watching the 4th of July fireworks was especially meaningful this year. With everything going on in the world and social distancing, I didn't think that I would see a firework display this 4th of July. Almost all of the firework displays in my area were canceled, except one. Last-minute, the drive-in announced that they were putting on a 4th of July firework display! I was so excited! The display happened right above our screen before the movies began. I don't know if it was because I thought I wouldn't get to see fireworks, but I thought this display was one of the best that I've ever seen.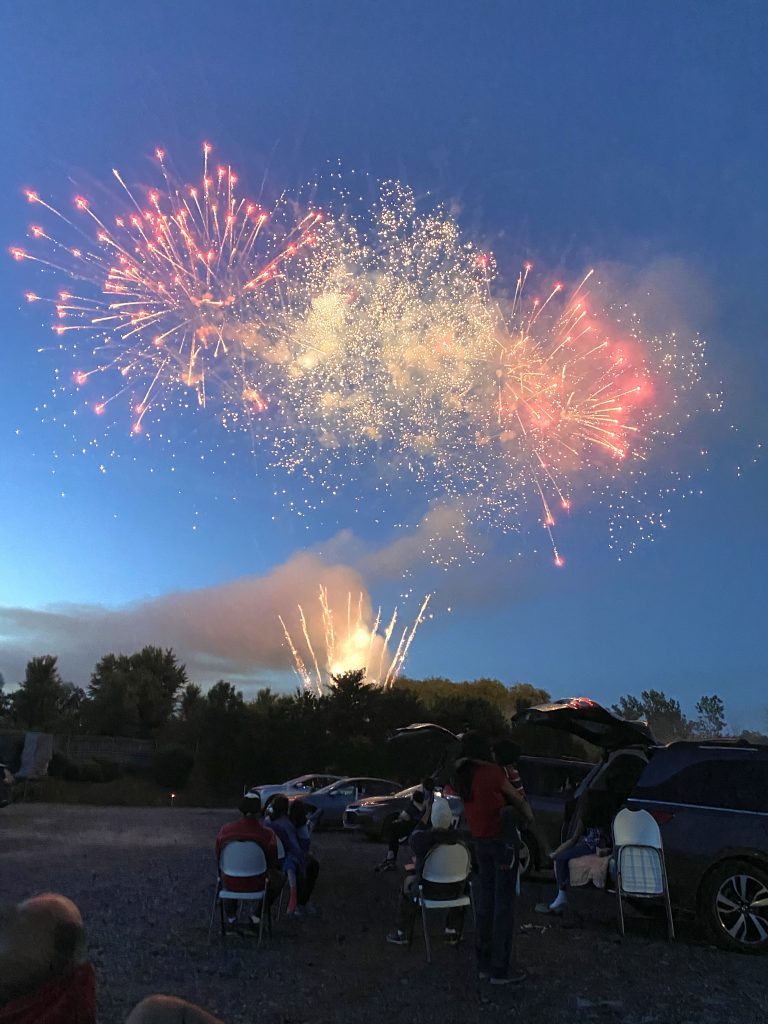 Seeing Niagara Falls Illuminated
This is somehow the second time that I've seen Niagara Falls illuminated and I've been to Niagara Falls hundreds of times. I guess I don't visit very often at night. While I believe I saw Niagara Falls illuminated years ago from the Canadian side, it was so crowded that I have the faintest memory of actually seeing Niagara Falls all colorfully lit up. But this time, it was so magical! There were only a handful of people at Niagara Falls the evening that I visited, so we were able to relax and truly appreciate the spectacle. 
Staying at a Hotel
Another thing that usually wouldn't be that exciting. This was not an exceptional hotel by any means. But in July, I stayed at my first hotel since early March. Wow, did it feel good! It was a bit nerve-racking but so exciting! I brought Lysol and wiped down everything in my hotel room. But it was so nice to be away from my home for longer than a day trip.
Swimming in Waterfalls
I've been to Ithaca, New York a couple of times before this trip in July. But, this is the first time I went swimming in the waterfalls. Actually, this is one of the first times I've swum under waterfalls in general. I've been under small waterfalls, but this is the first that I have been in a waterfall-fed pool! I swam in two different waterfall pools in Ithaca and it was one of the coolest experiences of my life.
PS I wrote all about this experience! Read More: Swimming in Enfield Falls in Ithaca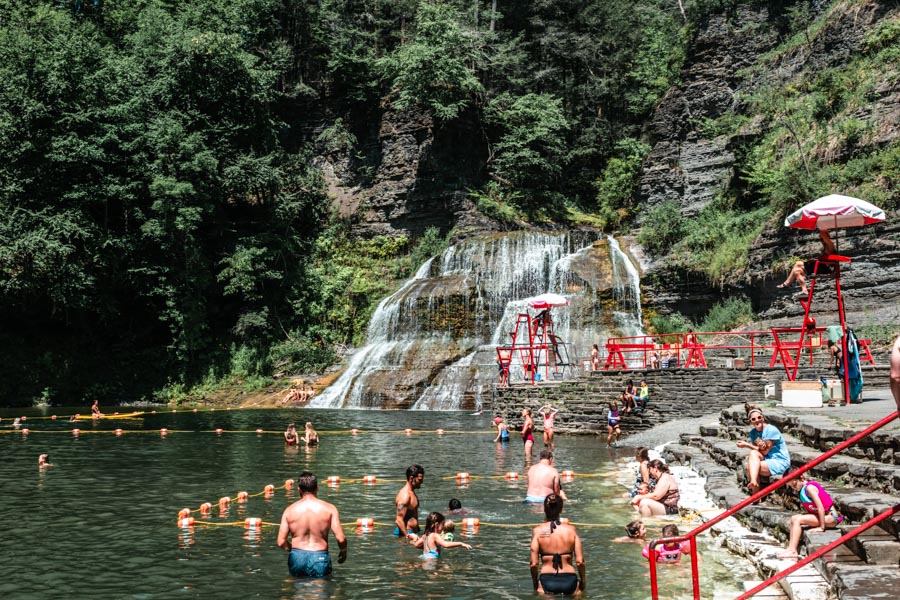 Taking Road trips outside of New York
August brought road trips outside of New York.
My first road trip was a day trip to Pennsylvania. We stopped at the Kinzua Bridge and Kinzua Dam and had some delicious BBQ food. It was so nice to be on the road, exploring an area that I have never been to before.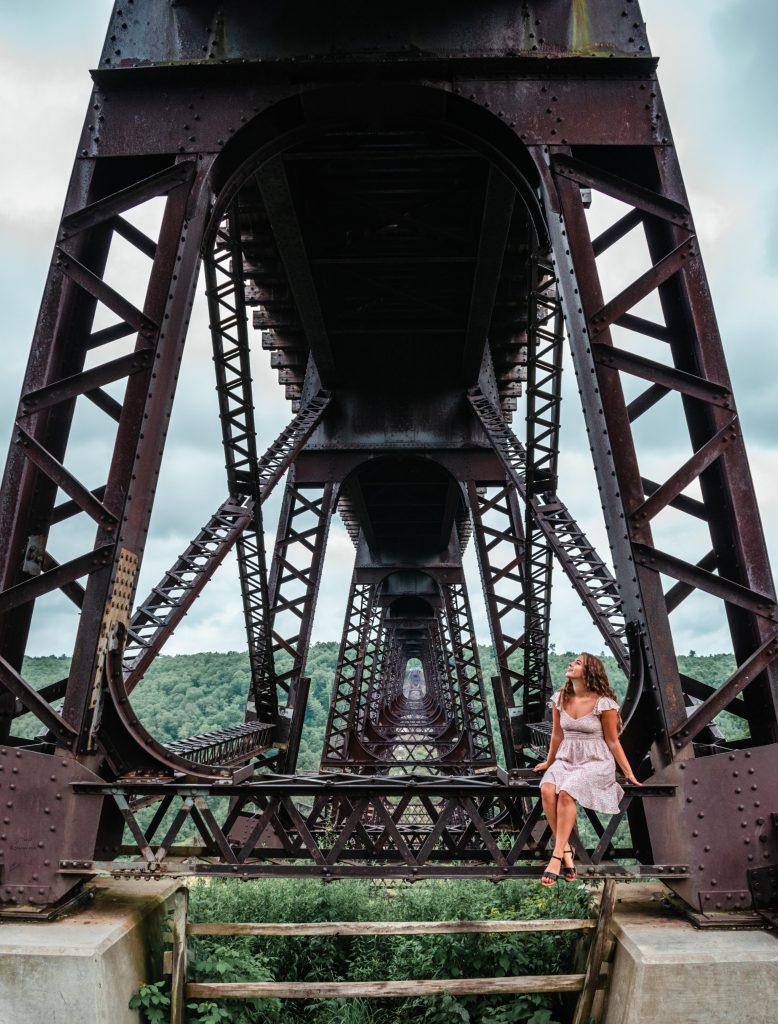 My second road trip was a 6 day-long trip to Massachusetts and Rhode Island. We spent our days at the beach and our evening exploring Newport and Providence. It was amazing to be on a trip that gave me a sense of normalcy. Plus this region of the USA is so beautiful and has the best food.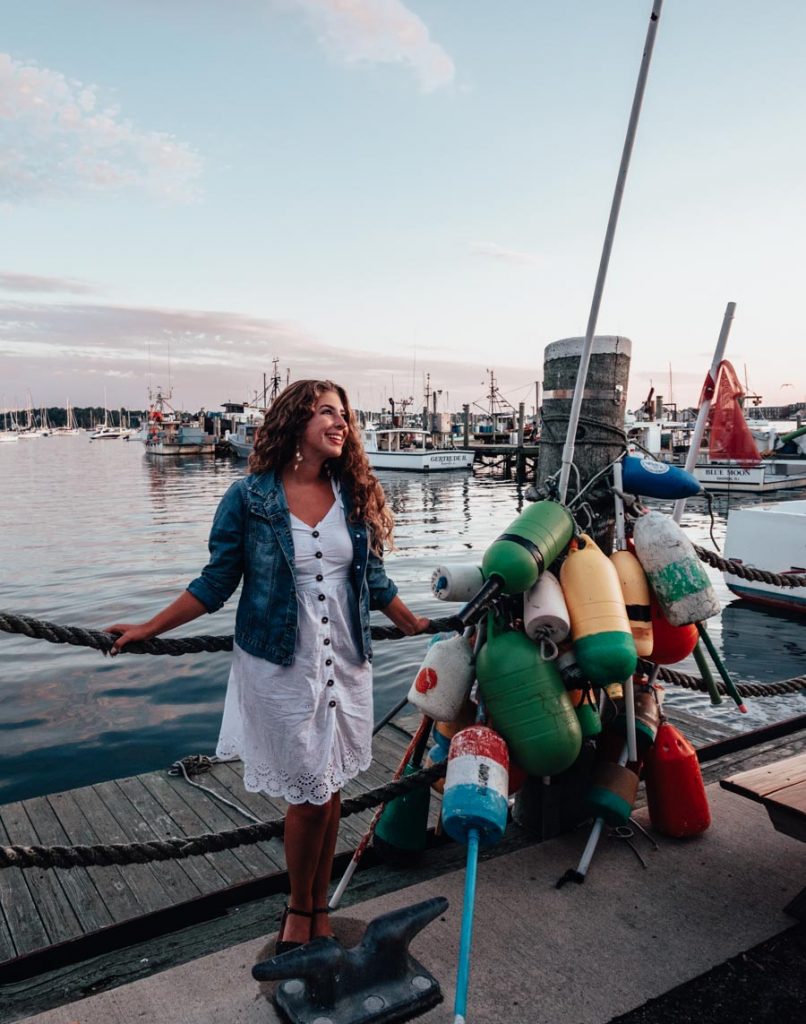 Most Popular Blog Post
Why Olcott NY is the Most Charming Lakeside Beach Town: Olcott is located under an hour from me and has always been one of my favorite local spots. It is seriously so cute! I was so excited to see that so many people were interested in reading about this destination.
Other Blog Posts
The Best Finger Lakes Waterfalls You Must Visit: Maybe I'm biased…but I think that New York has some of the best waterfalls in the world. And the Finger Lakes region has so many incredible ones to visit. 
Swimming in Enfield Falls in Ithaca Needs to be on Your New York Bucket List : I have had this on my list of things to do for years and I am so excited that I actually had the chance to go! Swimming in this waterfall was even cooler than my expectations. This was one of my all-time favorite experiences. 
What I've Read
"World Travel"  by Anthony Bourdain and Laura Woolever
This is a travel guide, so I didn't read the entire book cover to cover, but I read enough bits and pieces to be engrossed by Bourdain's travel, which caused me to deep dive into watching endless hours of his TV programs. I had an early preview of this travel guide and wrote a full review on it.
Read my full review of "World Travel"  by Anthony Bourdain and Laura Woolever here!
"Rich People Problems" by Kevin Kwan
I finally read the last installment of the "Crazy Rich Asians" trilogy. It's not that I put off reading this because I wasn't interested, I think it was because I didn't want the story to end! These books are so good. But when I finally sat down to read it, I couldn't put it down!
"The Ballad of Songbirds and Snakes" by Suzanne Collins
If you are a fan of the "Hunger Games", you must read this book. This is the prequel to the "Hunger Games: trilogy and it is such an interesting story. It puts the Hunger Games into context and was one of my favorite books that I've read in a while.