After spending time getting the perfect Insta-worthy picture, you're ready to post. But then comes the daunting task of crafting the best Instagram captions. This can be quite the struggle. I often find myself searching for something unique to say, spending more time trying to curate the perfect Instagram captions than I spent taking the actual photo. After some trial and error, I have found some technique that work for me. Remember to be creative, but use this guide for some inspiration.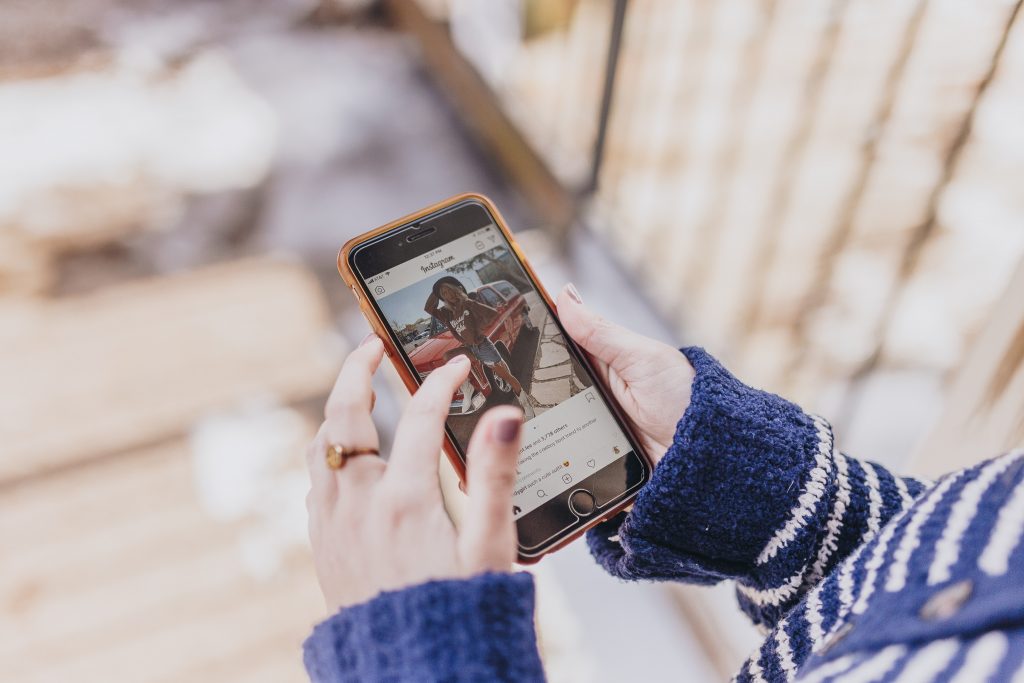 How do you Craft Good Instagram Captions?
It may seem overwhelming to write the perfect Instagram captions, but it doesn't have to be. The most important thing to keep in mind is to be yourself. Whether you are a funny, deep, or a short and sweet person; your Instagram captions should reflect that. Captions are a great way to increase engagement. Writing a good Instagram caption keeps your follower on your page for longer and hopefully motivates them to follow you. The more personal you are, the better your followers get to know you, which will make them interested in what you have to post. I try to mix things up when I'm posting to see what works best! These caption themes are a great starting point for crafting good Instagram captions.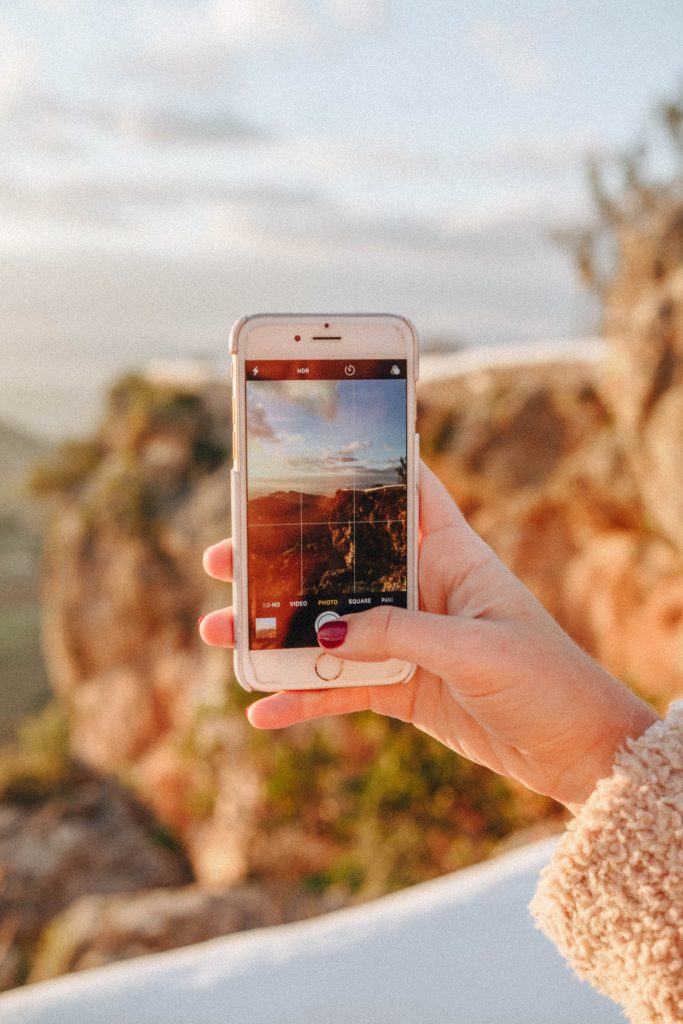 Types of Captions
Inspiring Captions
If you are a deep and inspiring person, you should consider writing inspiring Instagram captions. Captivate your audience with profound thoughts and quotes. Here are five examples of inspiring Instagram captions:
"Some beautiful paths can't be discovered without getting lost." — Erol Ozan
"Travel far enough, you meet yourself." — David Mitchell
"Traveling isn't always about running away from things, sometimes it's about running into what you truly want." 
"If you are working on something that you really care about, you don't have to be pushed. The vision pulls you." – Steve Jobs
"We may encounter many defeats but we must not be defeated." – Maya Angelou
Funny Captions
If you are always telling jokes, then writing funny Instagram captions is the perfect route for you. Funny Instagram captions are a great way to engage with your followers. Whether you tell a funny story or make a pun, let your followers see your humorous side. Here are five examples of funny Instagram captions:
"Nothing about this trip is plane."
Having suite dreams." 
"I got 99 problems, but a beach ain't one." 
"I'm Havana great time." 
"I don't Bolivia how beautiful it is here." 
Informative Captions
They say a picture says thousand words, but an informative Instagram caption can say even more. Use your Instagram caption to inform your audience about what they are seeing. This could include information about the destination or product depicted in the image.
Short  Captions
While longer captions can be engaging, sometimes all you need is a short and sweet caption. Short Instagram captions are ideal when a photo is exceptionally captivating or quite frankly when you don't feel like writing a long caption. However, make sure your short Instagram captions still tell your audience what they are seeing. Here are five examples of short Instagram captions:
"Postcards from…"
"Views for days"
"Work hard, travel harder."
"Wander often, wonder always."
"Take me anywhere."
Call to Action Captions
One of the best ways to engage with your Instagram followers is with call to action captions. Call to action captions allows you to gain more engagement by asking a question or making a statement. Ask for what you want, your followers will resonate with it. Here are five examples of call to action Instagram captions:
"Double tap if you agree"
"Click on the link in my bio for the blog post on…"
"What is your favorite beach destination?"
"Tag a friend who needs to see this"
"Save this post for later"
The Best Instagram Captions
Now that you have an idea how to write good Instagram caption, I am sharing a list of the best Instagram captions.
Travel Captions
Often times when I write my travel Instagram captions, I search through lists of travel quotes. I find that travel quotes make for great travel Instagram captions. These quotes give a sense of adventure and wanderlust. While there are endless amazing travel quotes, here are some of my favorite for travel Instagram captions. Here are 25 travel quotes that make the best travel Instagram captions: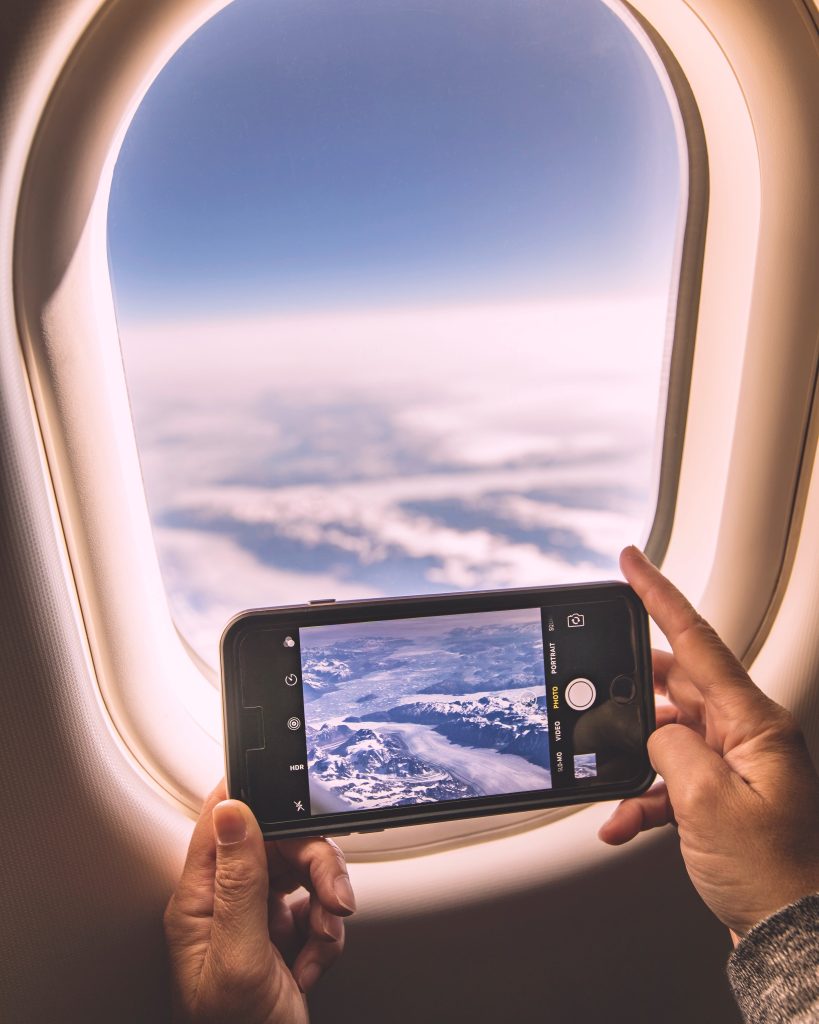 "Travel makes one modest. You see what a tiny place you occupy in the world." – Gustav Flaubert.
"I do believe it's time for another adventure." — Unknown
"Because when you stop and look around, this life is pretty amazing." — Dr. Seuss
"We travel not to escape life, but for life not to escape us." — Unknown
"A journey is best measured in friends rather than miles." — Tim Cahill
"Let's wander where the wifi is weak." — Barcelover
"It is not down in any map; true places never are." — Herman Melville
"Wherever you go becomes a part of you somehow." — Anita Desai
"The life you have led doesn't need to be the only life you have." — Anna Quindlen
"Wherever you go, go with all your heart." — Confucius
"Where you lead, I will follow." — Carole King
"I haven't been everywhere, but it's on my list." — Susan Sontag
"In the end, we only regret the chances we didn't take." — Lewis Carroll
"You don't need magic to disappear, all you need is a destination." — Unknown
"The world is a book, and those who do not travel read only a page." — Saint Augustine
"One's destination is never a place, but a new way of seeing things." — Henry Miller
"Of all the books in the world, the best stories are found between the pages of a passport." — Unknown
"I don't know where I'm going, but I'm on my way." — Carl Sandburg
"Life begins at the end of your comfort zone." — Neale Donald Walsch
"And at the end of the day, your feet should be dirty, your hair messy, and your eyes sparkling." — Shanti
"So much of who we are is where we have been." — William Langewiesche
"I'm in love with cities I've never been to and people I've never met." — Melody Truong
"Wanderlust. A desire to travel, to understand one's very existence." — Unknown
"We lose ourselves in things we love. We find ourselves there, too." — Kristin Martz
"Find a beautiful place, and get lost." — Unknown