Did you know there is an umbrella street in Dublin? Instagrammers and street art lovers unite! This street is really cute, makes a great photo spot, and is an easy detour while exploring Dublin. The umbrellas are located on Anne's Lane, quickly becoming one of Dublin's most Instagrammable spots. It is just the right amount of colorful, cute, and quirky to brighten up even the most dreary day in the Irish capital. Bonus: it is located next to a cocktail bar.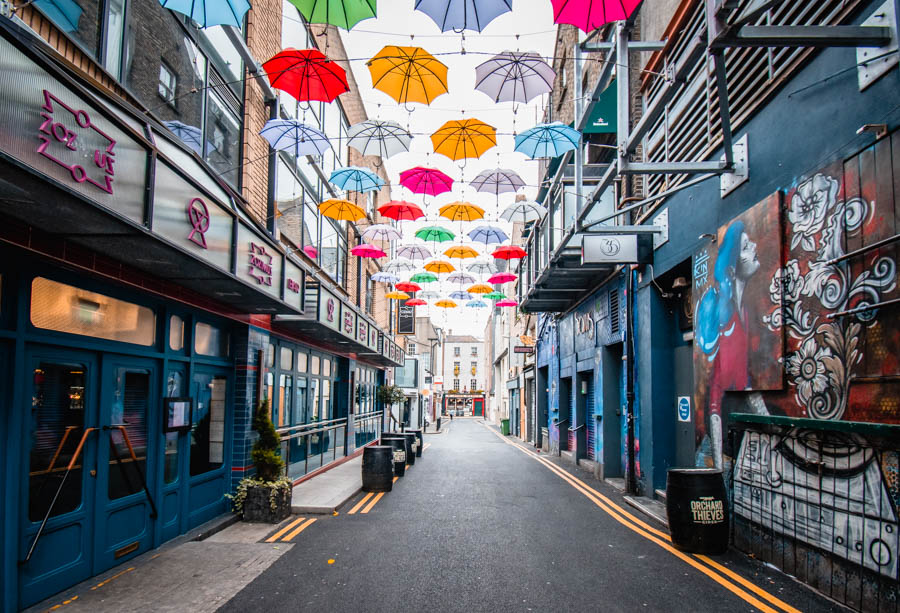 Where is the Umbrella Street in Dublin
Dublin's umbrella street is located on 34 Anne's Lane in the city center. Anne's Lane is off Anne's Street and winds in a few directions. While the weaving nature of this Lane may seem confusing, it is pretty easy to find the Dublin umbrellas. As soon as you turn down Anne's Lane, you notice the umbrellas straight away. You'll find the umbrellas toward the end of the street, next to Zozimus Bar. The colorful umbrellas hang high above this Dublin street, creating a whimsical canopy.
This street is within walking distance of most of the major attractions in Dublin and is only a three-minute walk from St. Stephen's Green.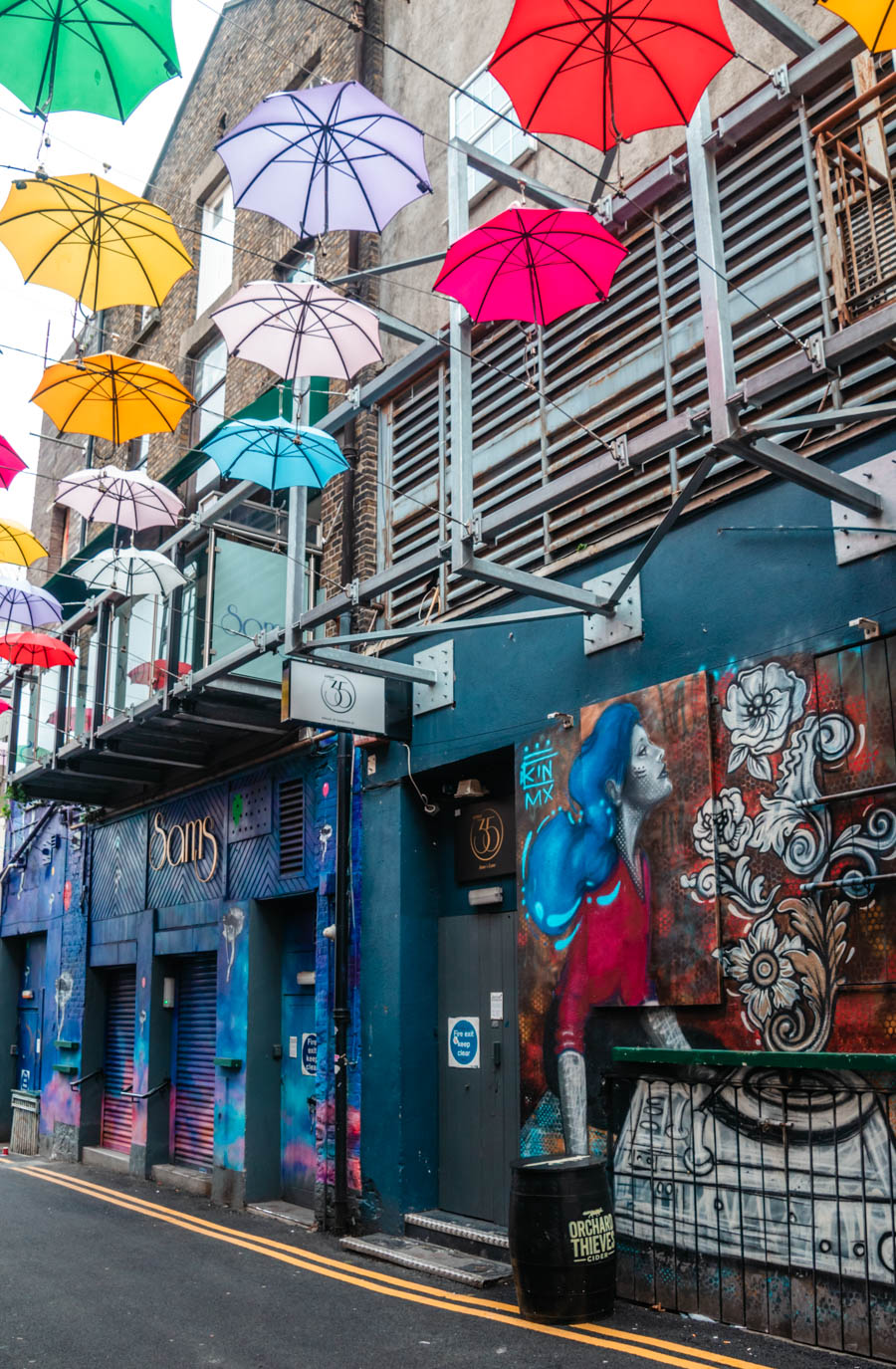 Visiting the Umbrella Street Dublin
The umbrella street is such a fun spot to take photos. This colorful umbrella installation, known as "The Umbrellas Dublin," attracts visitors looking for unique things to see in Dublin or Instagrammable spots. While here, there were a few groups of people stopping to take some shots solo and with friends.
Even if you're not a shutterbug, visiting the umbrellas on Anne's Lane is a fun thing to do. This street with umbrellas in Dublin is within walking distance of the most notable attractions and is an easy detour while exploring Central Dublin. If you want to stay to enjoy the ambiance of the umbrellas for longer, you may choose to grab a drink at Zozimus Bar, which is one of the best cocktail bars in the city.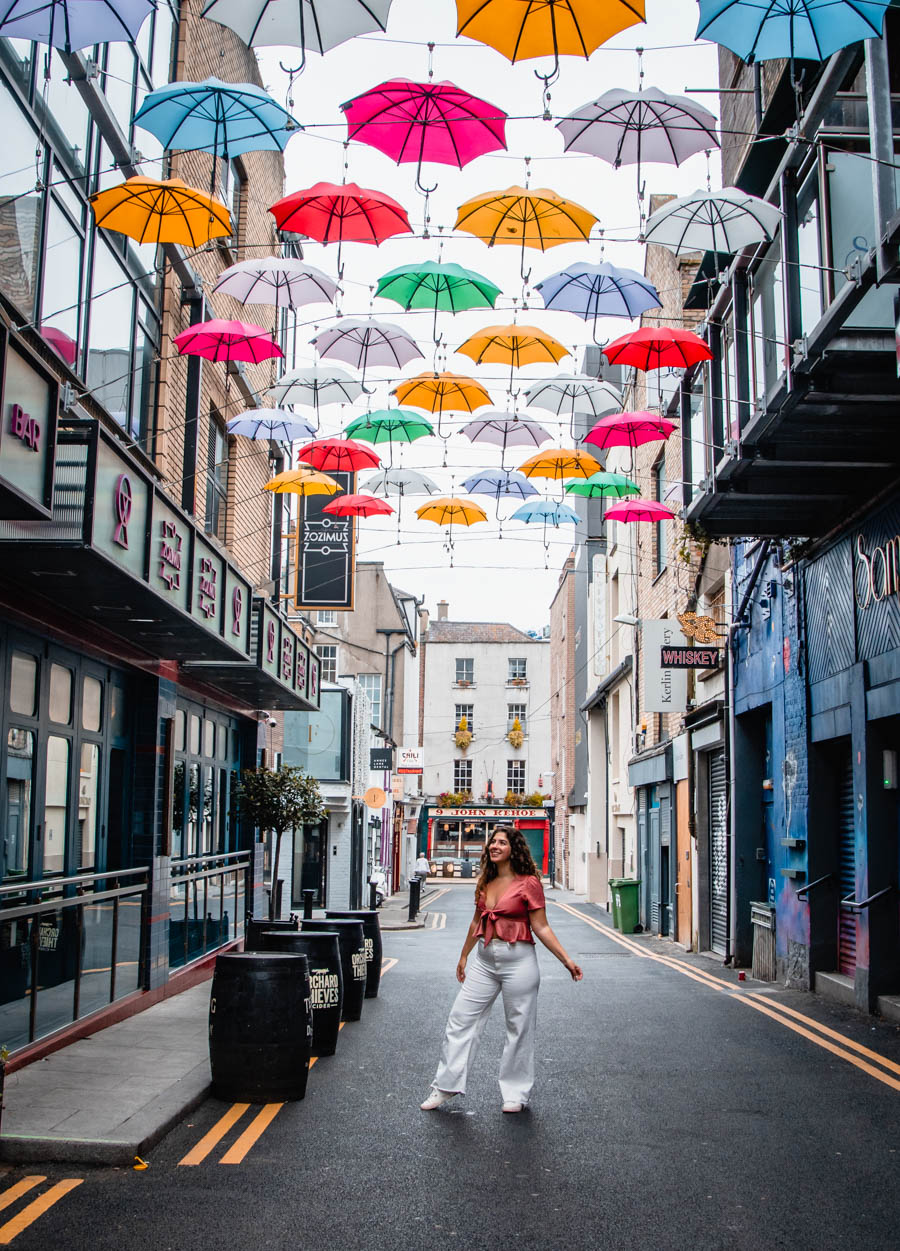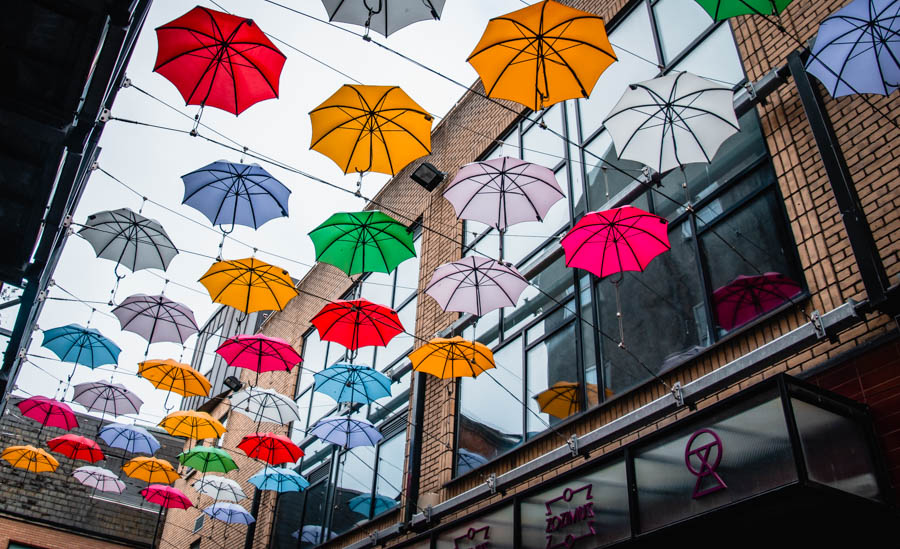 Anne's Lane, Dublin Umbrella Street: Wrap-up
This wraps up the guide to visiting the Umbrella Street in Dublin. Meandering down Anne's Lane is a great addition to your trip to Dublin. If you love umbrellas, you may want to check out this other incredible umbrella street in Belfast! 
Save this Post for Later on Pinterest