The 1000 Islands encompasses a group of islands along the St. Lawrence River as well as mainland Canada and USA. In the 1000 Islands boating is not just an activity, it is a way of life. This is an area where some people own private islands, while others flock to the harbor front to enjoy the blissful Summer months. Due to its' location, straddling Northern New York State and Southern Ontario, the 1000 Islands is a seasonal destination. In the Summer, the 1000 Islands has many tourists and seasonal owners. Yet, in the Winter, the towns in the 1000 Islands, Clayton and Alexandria Bay, quiet down substantially. The 1000 Islands is the perfect destination if you're looking for a weekend escape and a necessary stop on a Ontario or New York State road trip! Follow this  guide for the best things to do in 1000, NY.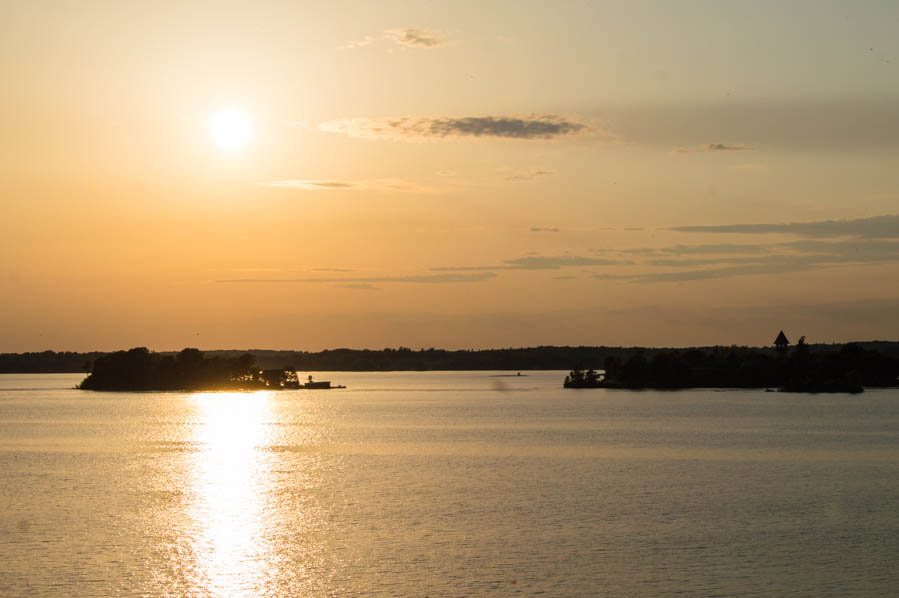 Things To Do In 1000 Islands NY
Things To Do In Alexandria Bay, NY
Alexandria Bay is one of the most well known towns in the 1000 Islands. In the Summer, this town is flocked with tourists, and for good reason.  Many boat tours operate from Alexandria Bay, making it a great starting point to discover the area. There are plenty of of shops and restaurants in town to keep your busy after your boat tour.
One of the best parts of Alexandria Bay is its' views of Boldt Castle. Spend some time on the Riverwalk, a short walkway with unobstructed views of the castle!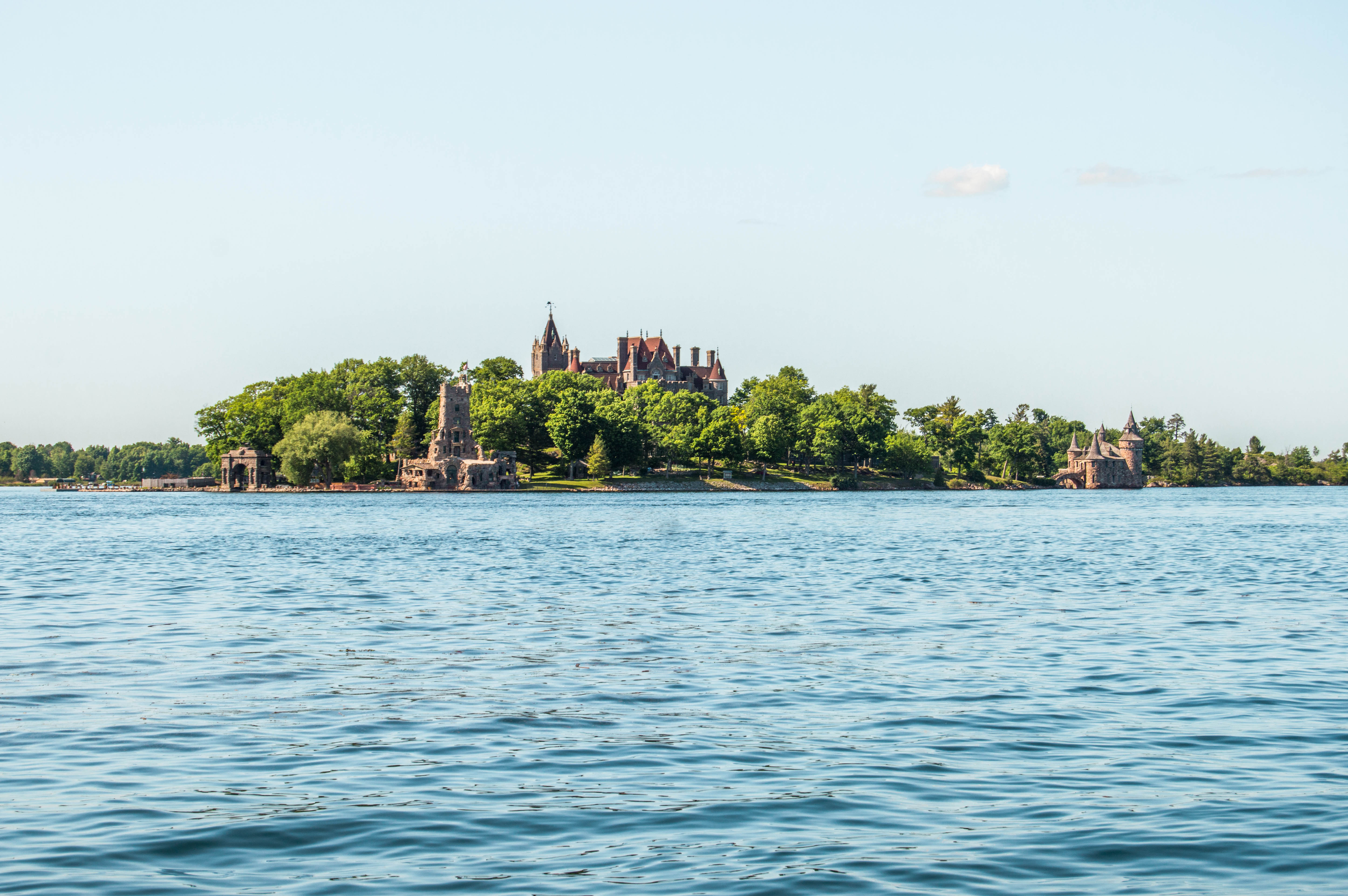 Things To Do In Clayton, NY
Clayton has a charming appeal. Riverside Drive, the main road in Clayton, is scattered with restaurants, shops and parks. It is the perfect place to enjoy a quiet afternoon or evening. Clayton has a nautical yet small town feel. Luxury boats scatter the harbor and people stroll leisurely through town.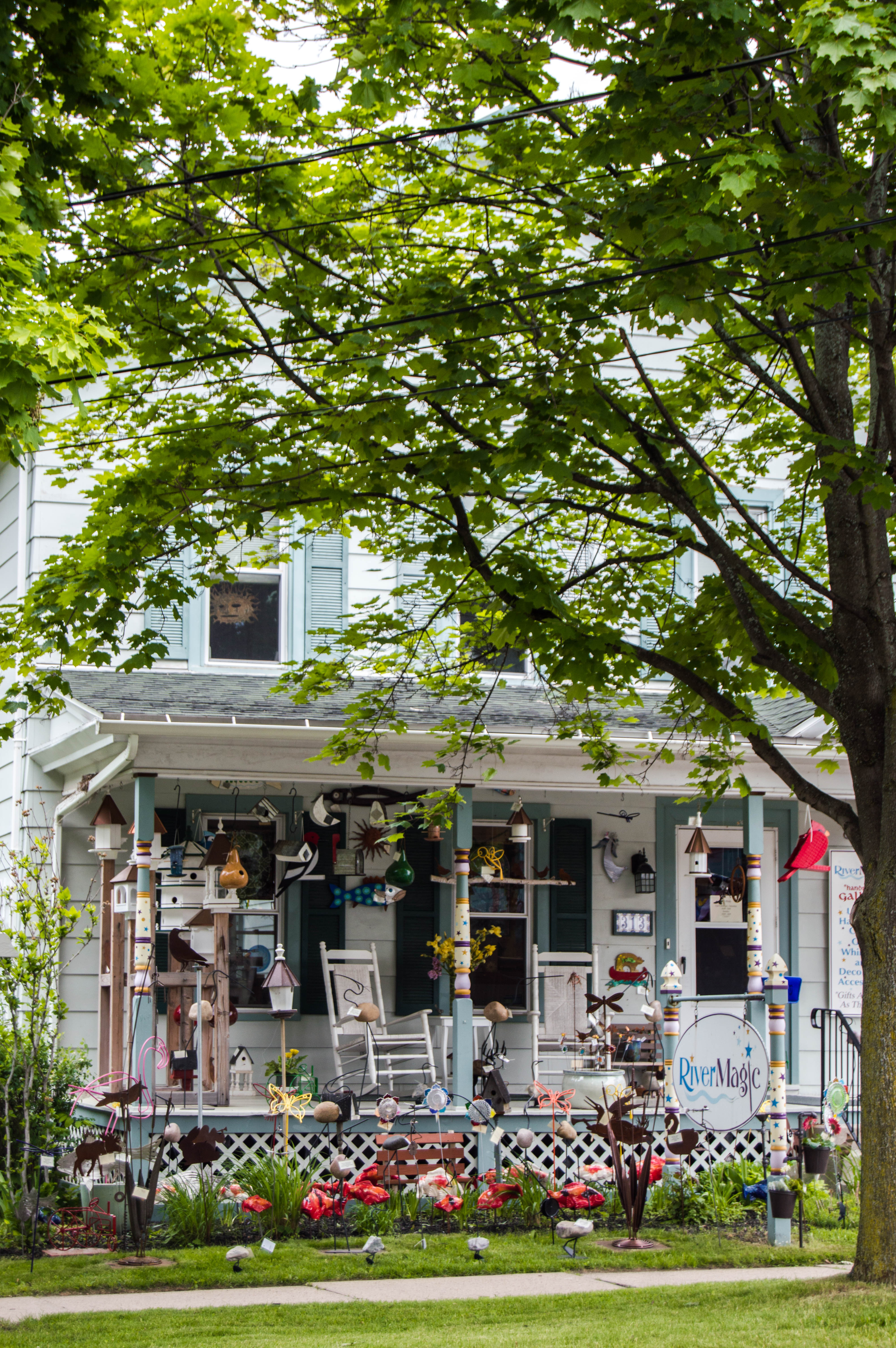 One of the best things to do in Clayton, NY is to stroll along the Riverside park in front of the 1000 Islands Harbor Hotel. This park has a walkway as well as ample seating to enjoy the view. Relax at one of the adirondack chairs as you witness one of the most breathtaking sunset views!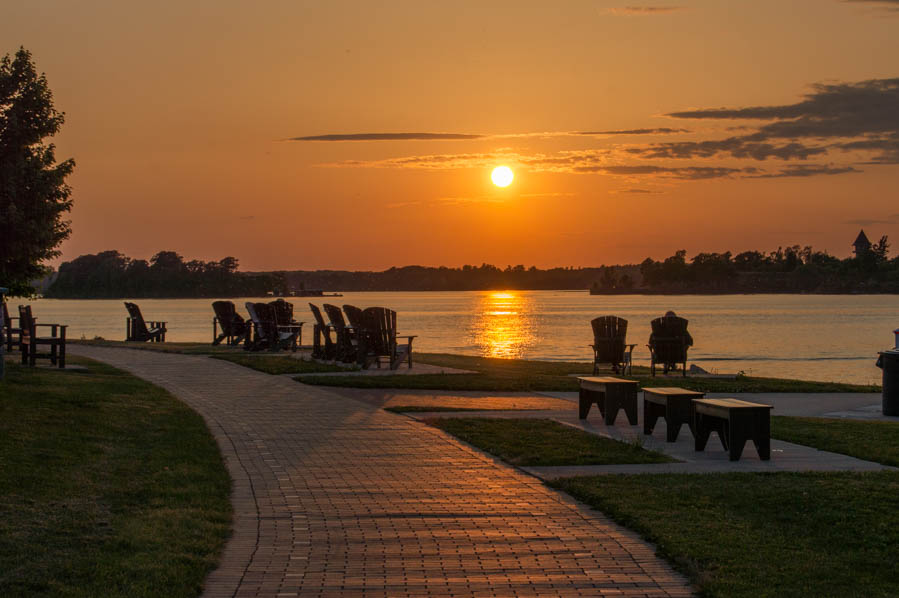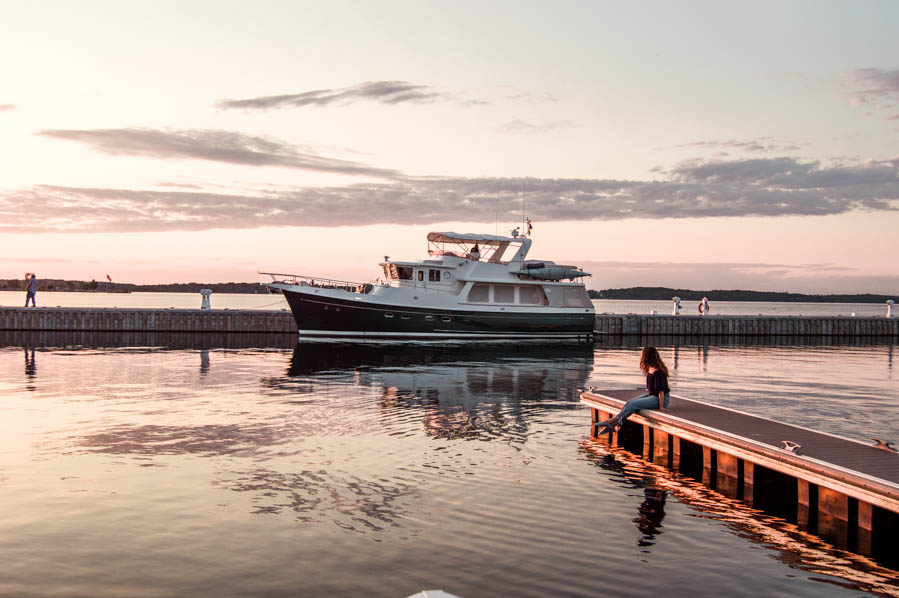 1000 Islands Boat Cruise
One of the best ways things to do in Alexandria Bay is a  1000 Islands boat cruise. However, if you don't have a boat of your own, there are plenty of boat cruises to choose from. I opted with the 2 nation tour through Uncle Sam Boat Tours. 
This 1000 Islands boat cruise allowed us to enjoy the beautiful landscape and the impressive homes of Millionaire Row. This boat cruise gave me a sense of what this area is all about: nature meets luxury in the most spectacular way. While this boat tour cruised through US and Canadian waters, there is no need for a passport. The only place you will be docking is in Alexandria Bay or Heart Island. Visiting Heart Island is optional, yet highly recommended if you have never visited Boldt Castle. If you opt not to disembark at Heart Islands, you will still have wonderful views of the Island from the boat! 
Boldt Castle
Boldt Castle is located on Heart Islands and is an absolute must see for first time visitors in the 1000 Islands. The castle was formerly a privately owned mansion by George Boldt. Goerge Boldt was an American millionaire who managed the Waldorf Astoria in NYC! George Boldt built this castle for his wife, yet halted construction after her death. The 1000 Islands is continuously restoring and improving on Boldt Castle, which is now open to the public! 
Boldt Castle is open seasonally and can be accessed via ferry or river cruise. On my first trip to the 1000 Islands, we took a direct ferry to Heart Island to explore the castle. On this trip, we opted to take a river cruise, gaining up close views of the castle.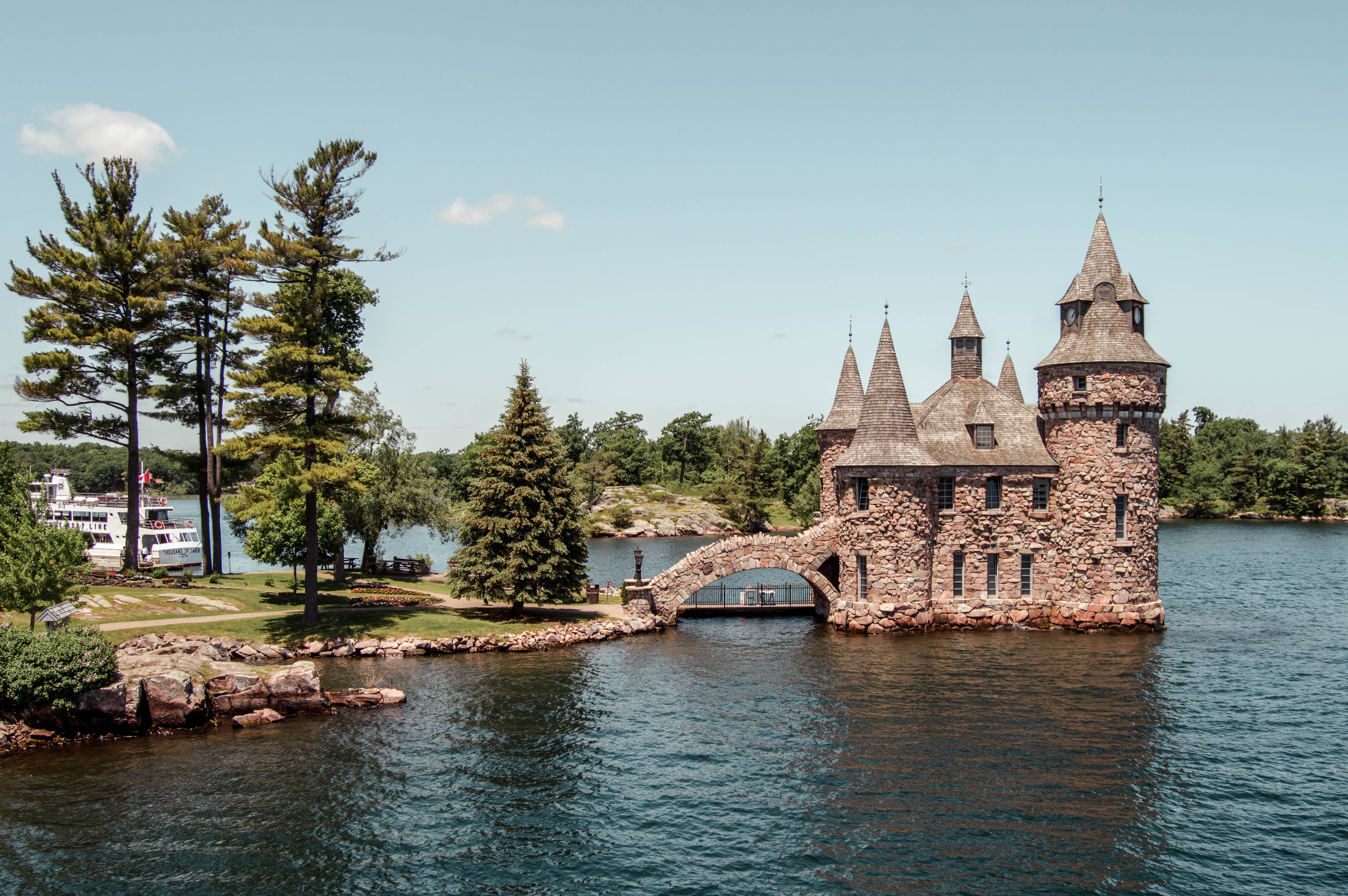 While you can't visit Heart Islands during the off season, you can get a beautiful view from the Riverwalk in Alexandria Bay all year long!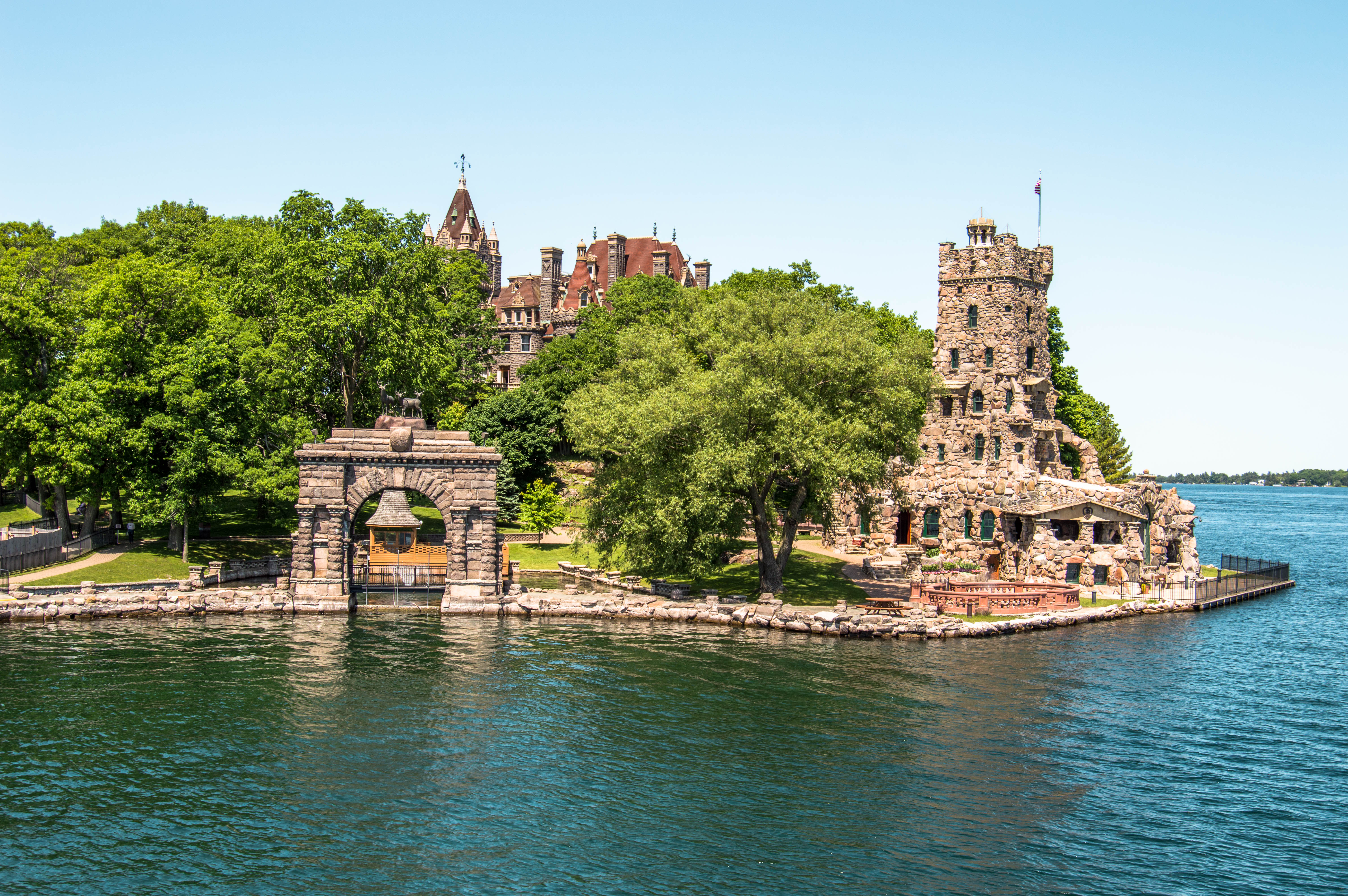 Wesley Island State Park
Be sure to spend some time enjoying nature at Wesley Island State Park. Wesley Island State Park's nature center has various trails to discover. The trails are easy to moderate and absolutely beautiful! I felt that I was walking through an ethereal fairy land in Wesley Island State Park.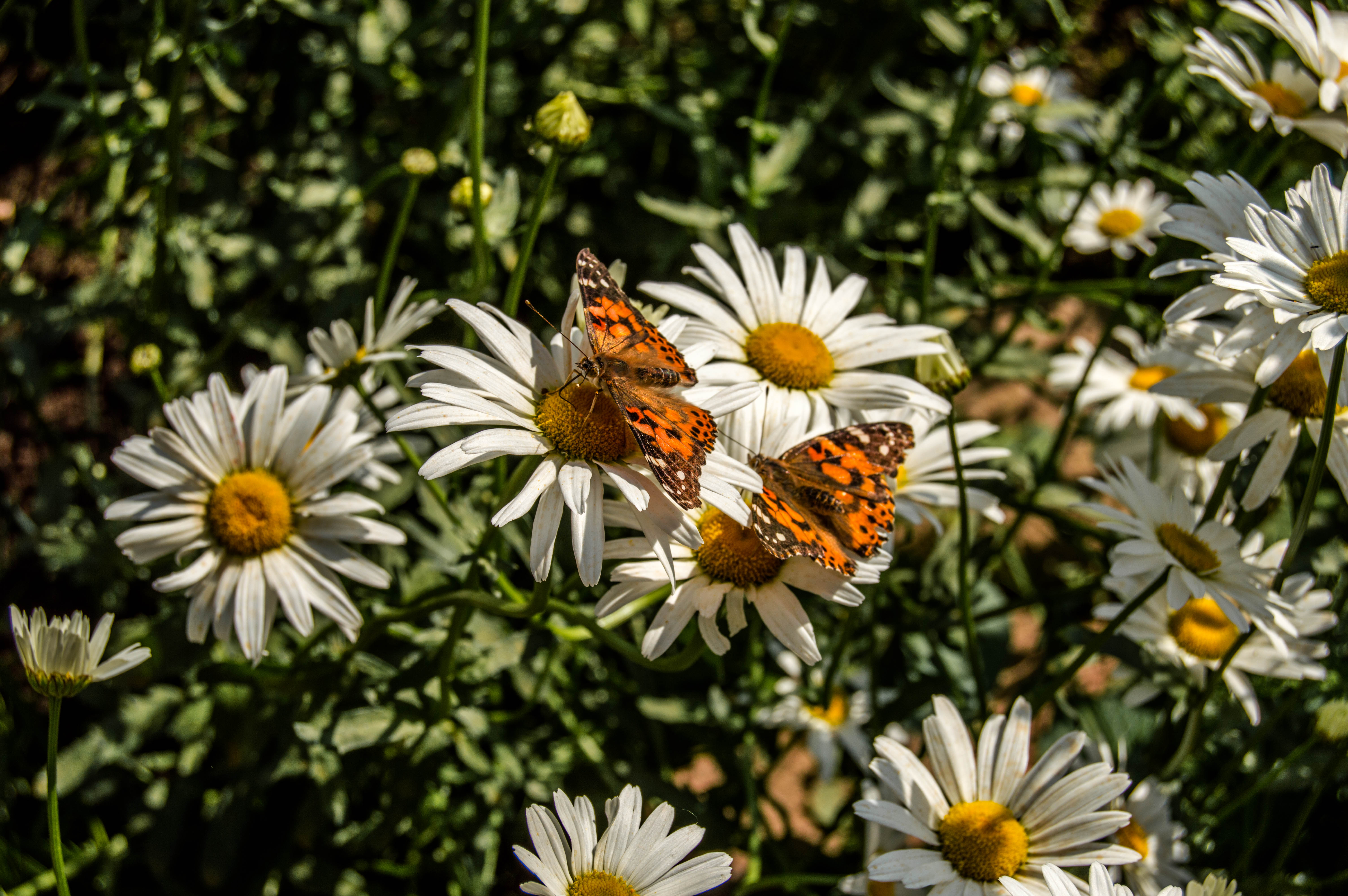 I ended up taking four trails: the Friendship, Middle, Sand Cove and Eel Bay Trails. The loop I took was around 2 miles and the scenery was stunning. Friendship Trail is paved, which is perfect for small children and handicap accessibility. The Friendship Trails leads to a butterfly sanctuary, making it a must stop for all hikers! Middle and Sand Cove brought moss covered trails and scattering of woodland animals. And Eel Bay Trail offered views of the St. Lawrence River and cliff side overlooks. 
Where To Eat
Bella's
Bella's is the perfect place to go for lunch in Clayton. This restaurant is absolutely darling. I loved its' airy interior and the mismatched table clothes throughout the restaurant. Ask for a seat on the patio, which overlooks the St. Lawrence River. The patio is perfect even on a chilly day, there are blankets at each table and space heaters to keep you warm. The menu includes many delicious sandwiches and salads.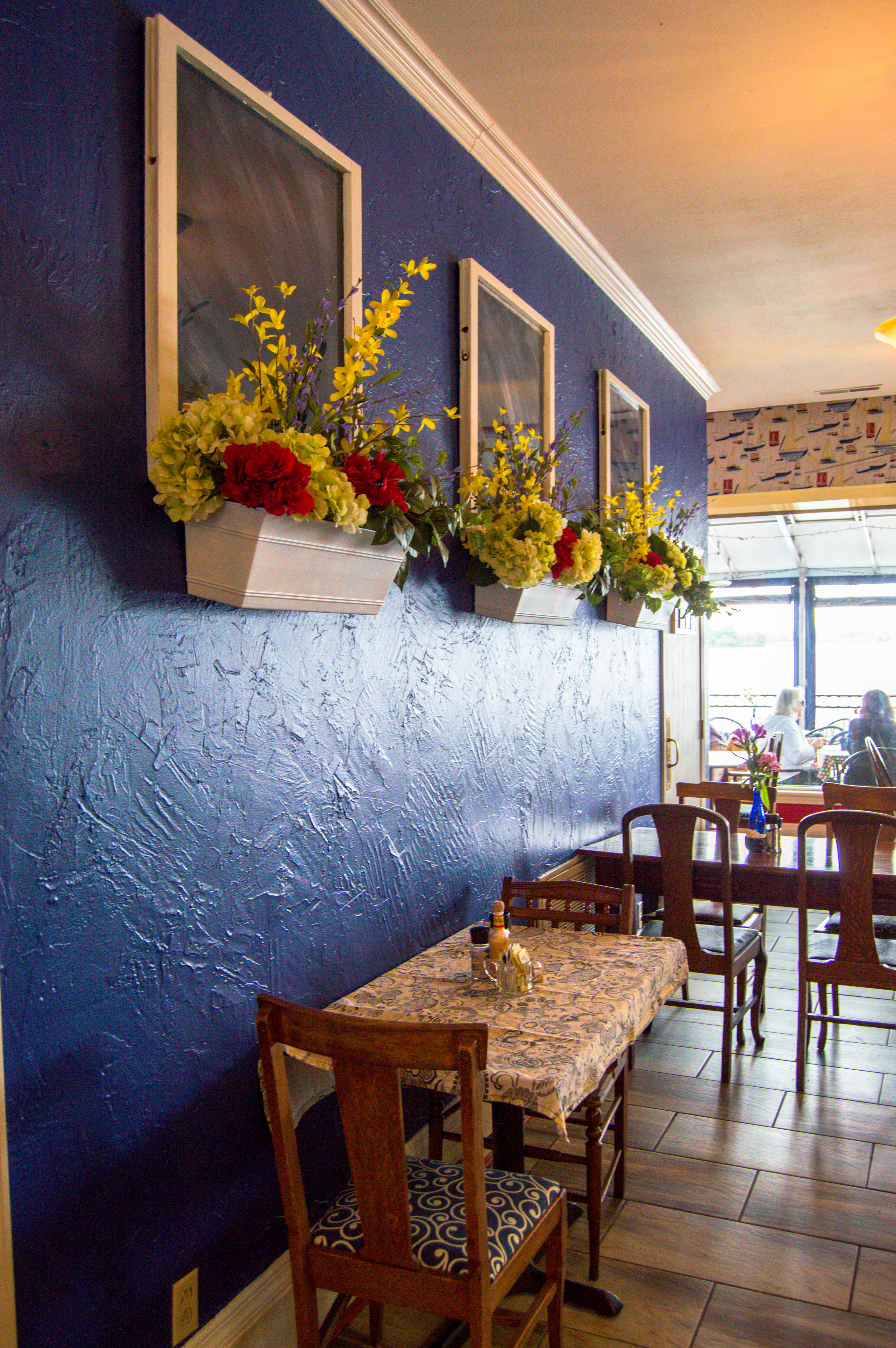 The Seaway Grille
The Seaway Grille is the restaurant at the 1000 Islands Harbor Hotel. This restaurant is great for three reasons: the food, views and ambiance. I suggest having dinner at the Seaway Grille, having one of the decadent entrees on the patio. If you're lucky, you may catch some live music and a stunning sunset!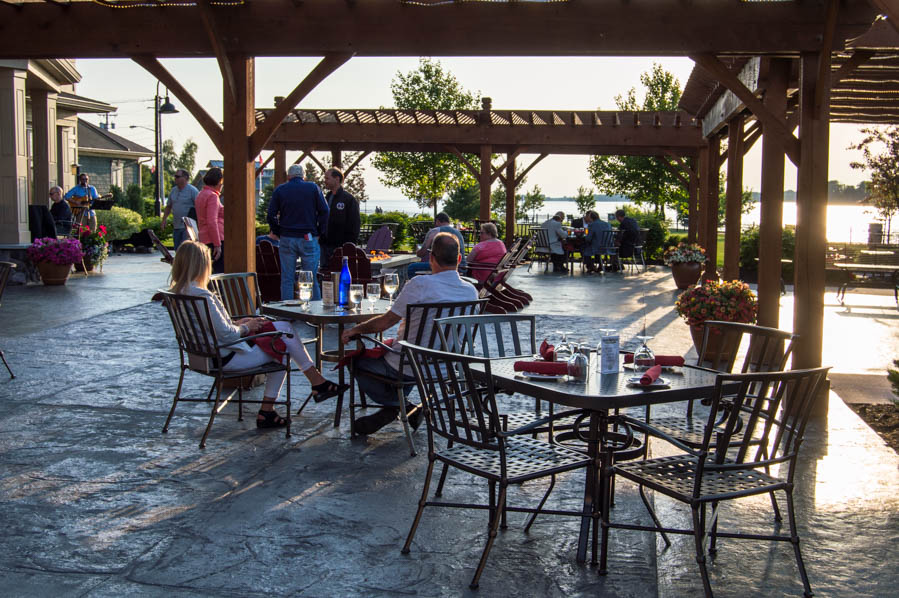 Where To Stay In 1000 Islands
1000 Islands Harbor Hotel
Hands down the best place to stay on the US side is the 1000 Islands Harbor Hotel in Clayton, New York. If you're looking for a hotel, this is the one to choose as the 1000 Islands Harbor Hotel is the only 4 star hotel on the US side. The 1000 Islands Harbor Hotel offers all the modern amenities you need for a relaxing vacation as well as river front access. 
Come Join My Journey was welcomed to the 1000 Islands Harbor Hotel as a guest, however, my opinion is as always my own.