Wroclaw is the largest city in Western, Poland.  It is known for its impressive Market Square featuring the Gothic Old Town Hall. The Old Town of Wroclaw is remarkable, with beautiful architecture and whimsical elements. Yet, there is more to Wroclaw than meets the eye. While the city may appear small at first glance, there are plenty of things to do in Wroclaw.
Planning a trip to Poland? Check out the Ultimate Guide to Poland! 
Best Things to do in Wroclaw
Explore the Old Town
Exploring the Old Town is one of the top things to do in Wroclaw. At the center of the Old Town is the Market Square, which is the cultural and social center of Wroclaw. This is where most major festivals and events are held, such as the Wroclaw Christmas Market. There are plenty of sites and things to do within the Old Town. While you want to be sure to see the major points of interest in Wroclaw's Old Town, the best way to explore this area is by wandering around. This will allow you to take in the vibrant buildings that line the streets, which are now stores, hotels, and townhouses. While most of Wroclaw's Old Town was destroyed during WWII, it has since been rebuilt to what it is today.
The Market Square (Rynek) can not be missed while exploring Wroclaw's Old Town. This Market Square is one of the largest in Poland and is very picturesque. In the center of the square stands the medieval Old Town Hall. This medieval structure stands out amid the rest of the buildings in the Old Town with its' fascinating details and ornate astronomical clock. I was completely awestruck the first time I saw Wroclaw's Old Town Hall.
Additionally, there are plenty of other things to do in Wroclaw. Check out Plac Solny, where the flower market is located; and marvel at the Church of St. Elizabeth, its' large tower dominating over Market Square.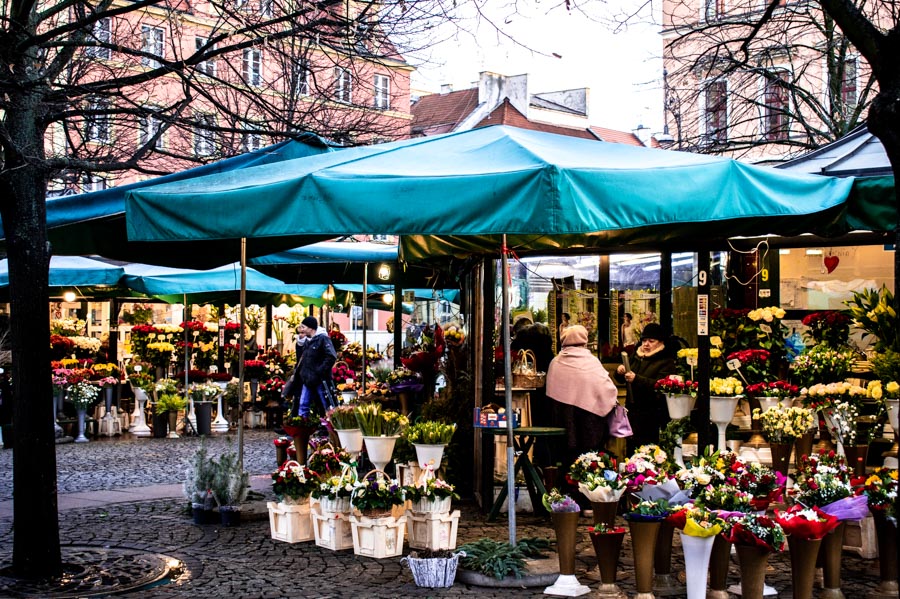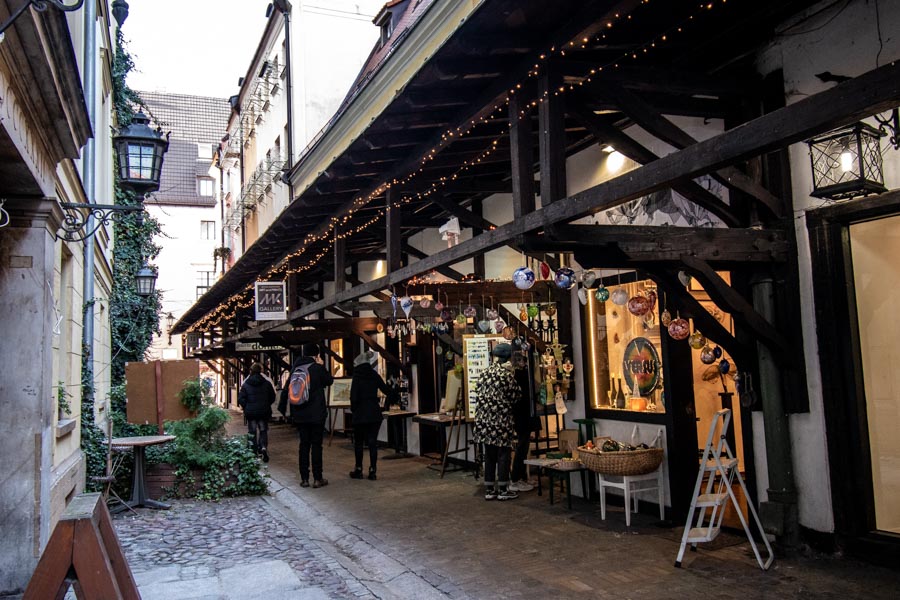 Search for Wroclaw Dwarfs
One of the most unique things to do in Wroclaw is searching for Dwarfs. Mind you, you are not searching for actual dwarfs, rather dwarf statues. Initially, these dwarves started a symbol by an anti-communist party in Wroclaw. Today, they have become a fun part of the city. There are tons of miniature dwarf statues scattered around Wroclaw. Every so often, I would look down to see tiny dwarf statues. There are 165 dwarves and counting in Wroclaw, each one unique. If you feel inclined to find as many of the Wroclaw dwarves as you can, there is even a map showing the location of them all! Yet, unless you are a dwarf aficionado, the map doesn't seem necessary. You will see plenty of dwarves by just keeping your eyes peeled around Wroclaw.
Ostrow Tumski (Cathedral Island)
Ostrów Tumski, also known as Cathedral Island, is the oldest part of the city dating back to the 10th century. I found that this area was extremely charming, especially on a sunny day. The architecture of this neighborhood is very unique that I felt like I was walking around an entirely different city. A highlight of Ostrow Tumski is the religious buildings including the Cathedral of St. John the Baptist.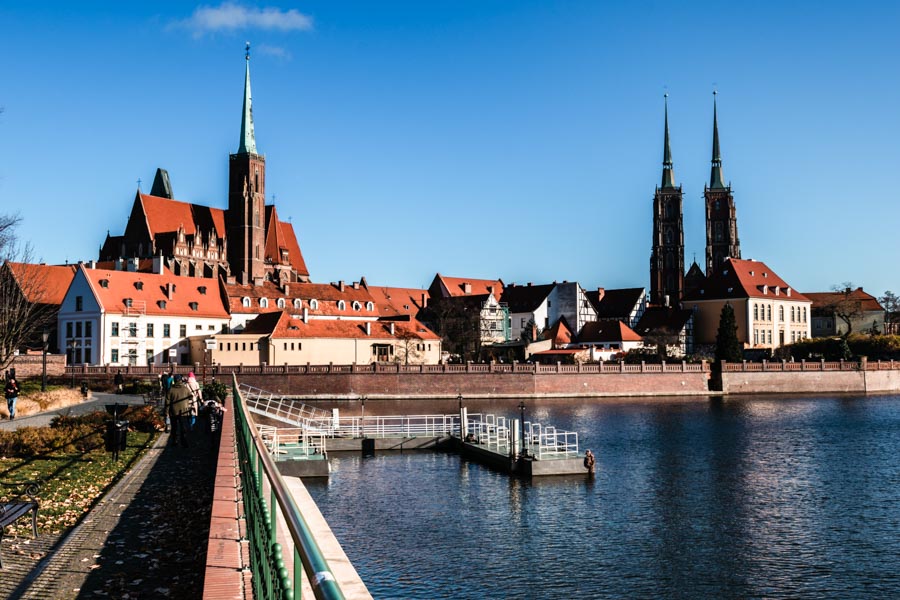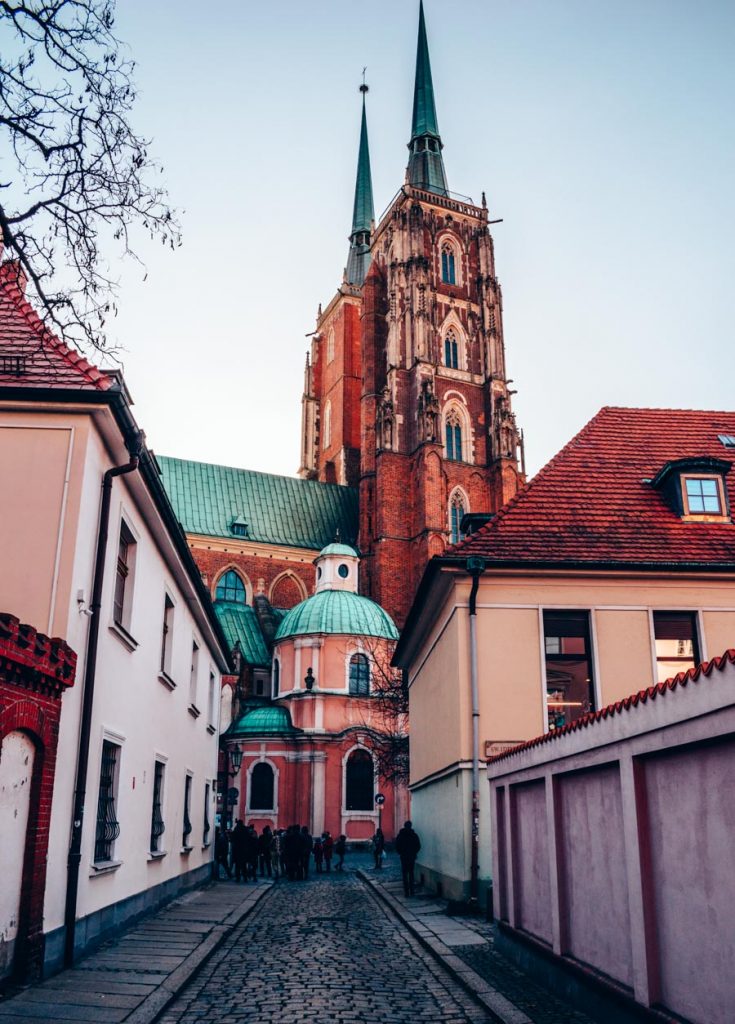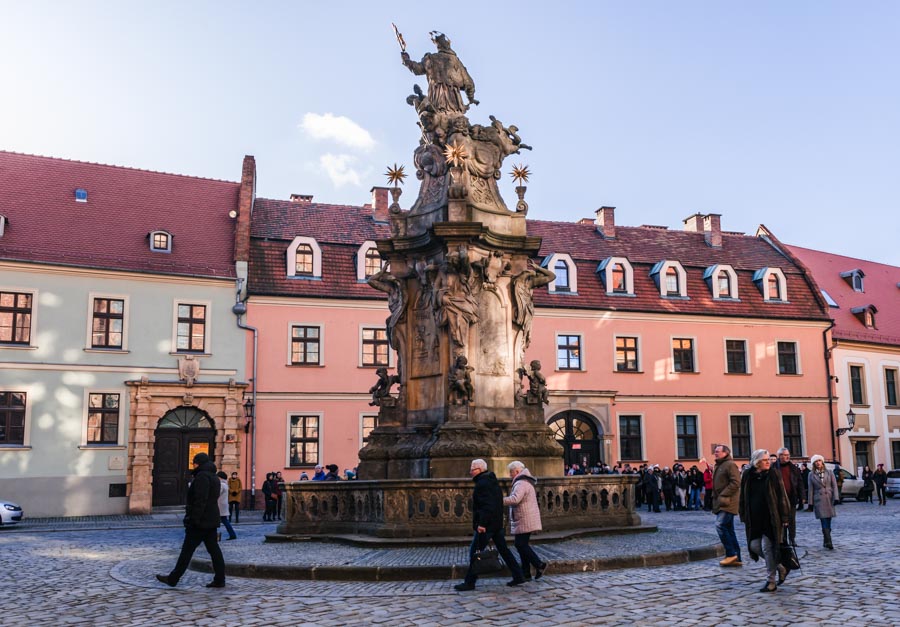 Be sure to visit Ostrow Tumski right before dusk. Every day, rain or shine, a lamplighter walks around the area and lights up 103 gas lamps. Sadly, I did not know about this when I visited, but it sounds like such a unique thing to witness and a great thing to do in Wroclaw.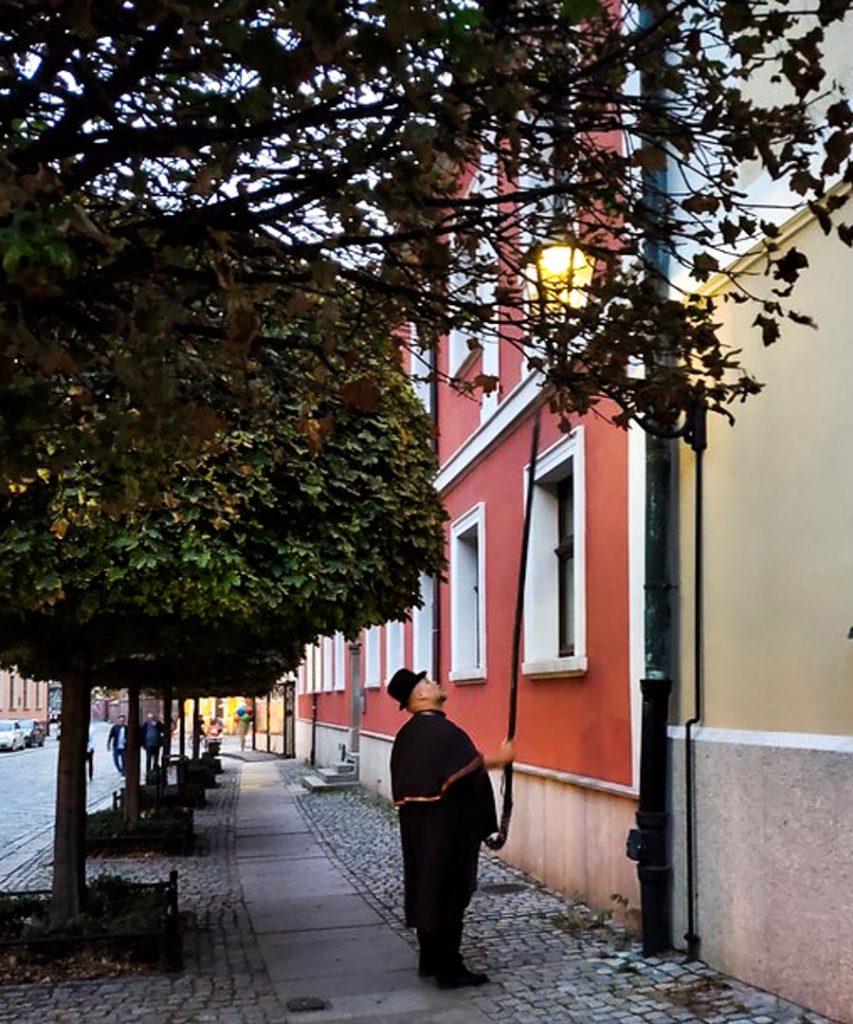 Photo by 10ana
Get the Best Views of Wroclaw
In order to get panoramic views of Wroclaw, head to the observation deck at Cathedral of St John the Baptist. St. John the Baptist is located on Cathedral Island and shows a view of both Ostrów Tumski and Wroclaw's Old Town. The best part of this viewpoint is that there is an elevator to take you to the top.
Wroclaw University 
Spend some time wandering around Wroclaw University. Founded in 1702, the buildings of Wroclaw University are decorated in the Baroque style. In order to see the true splendor of these buildings, visit the interiors of Aula Leopoldinum and Oratorium Marianum. These buildings charge a small entry fee to visit. However, even if you don't visit inside any of these buildings, the area where Wroclaw University is located is a great spot to walk around.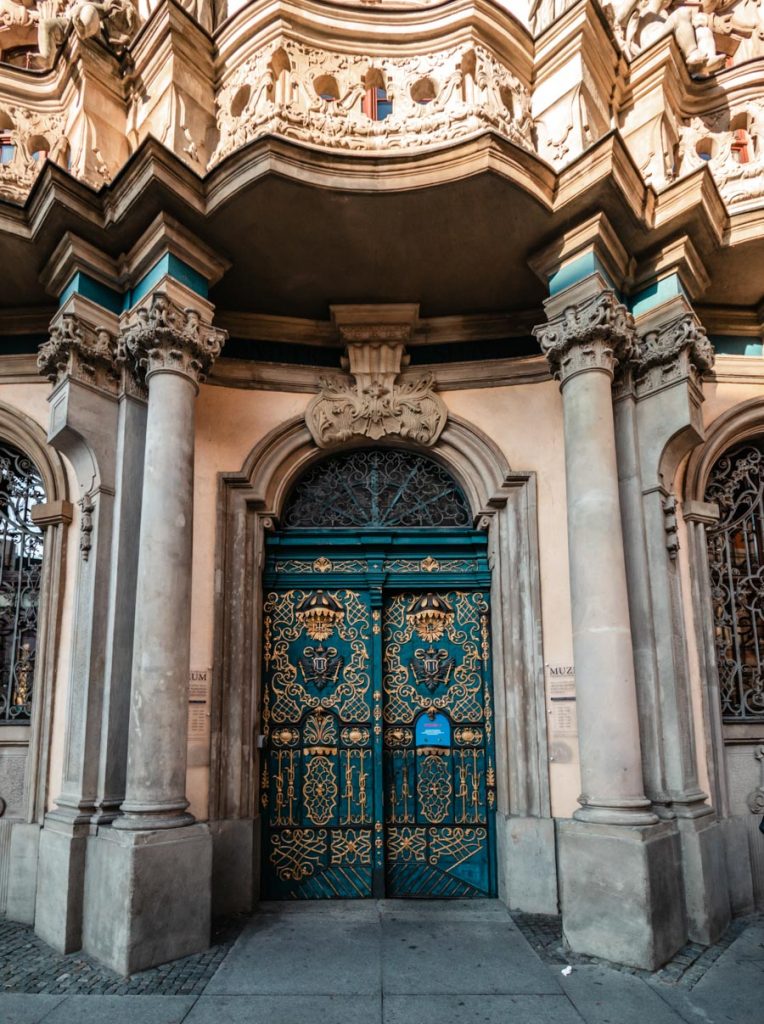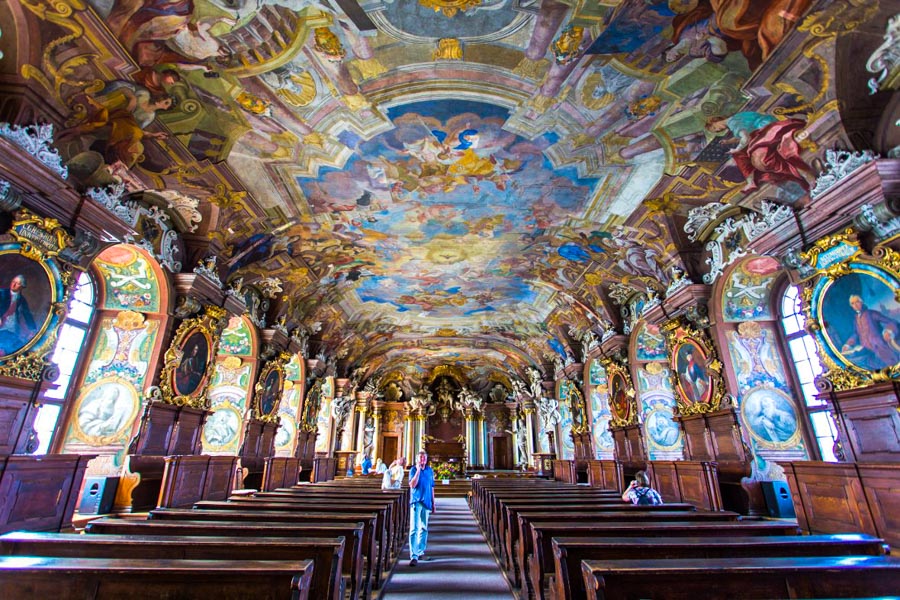 Go to the Market Hall, Hala Targowa
Wroclaw's Market Hall, Hala Targowa is absolutely massive. This is a great place to find fresh fruits and vegetables. Yet, the Market Hall is not only a place to go shopping, but it is also one of the top things to do in Wroclaw for visitors. Whether you plan on browsing the stalls or stop in to admire the architecture, you must visit Hala Targowa.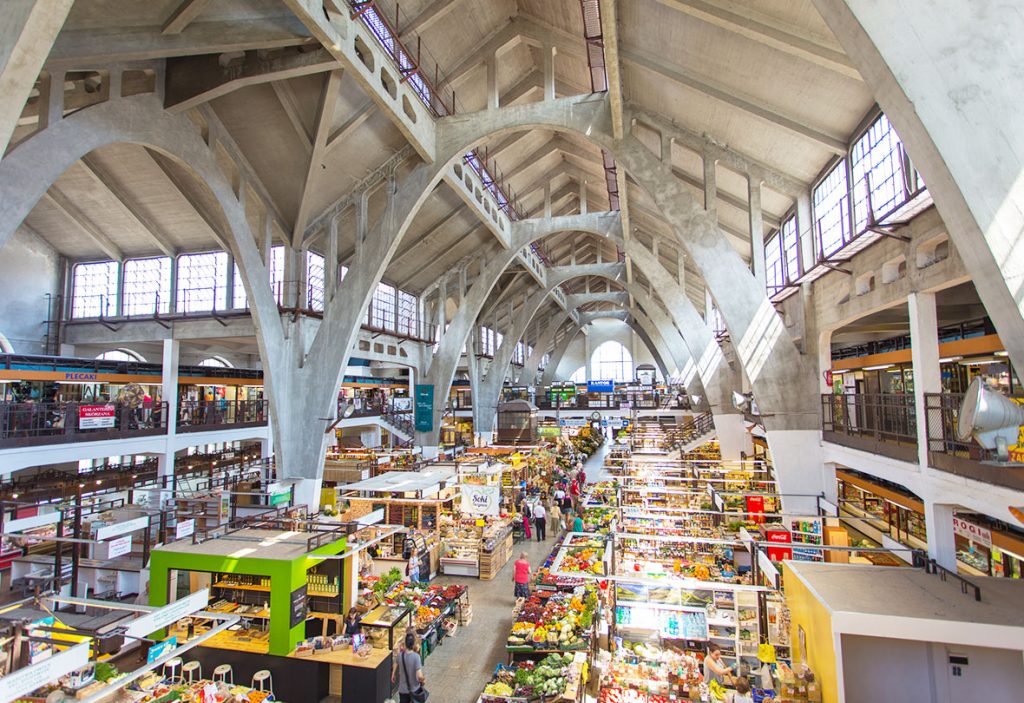 UNESCO Centennial Hall
If you are a fan of modernist architecture then you must visit Centennial Hall while you are in Wroclaw. Centennial Hall has even been designated as a UNESCO World Heritage Site for being a pioneer in modern engineering and architecture. Centennial Hall is a bit away from central Wroclaw and is the only spot where it is necessary to take public transportation. As I had limited time in Wroclaw, I did not visit for this reason, as it would have taken up a substantial part of my day. However, if you have more time in Wroclaw or a big fan of modern architecture, Centennial Hall is worthwhile to visit.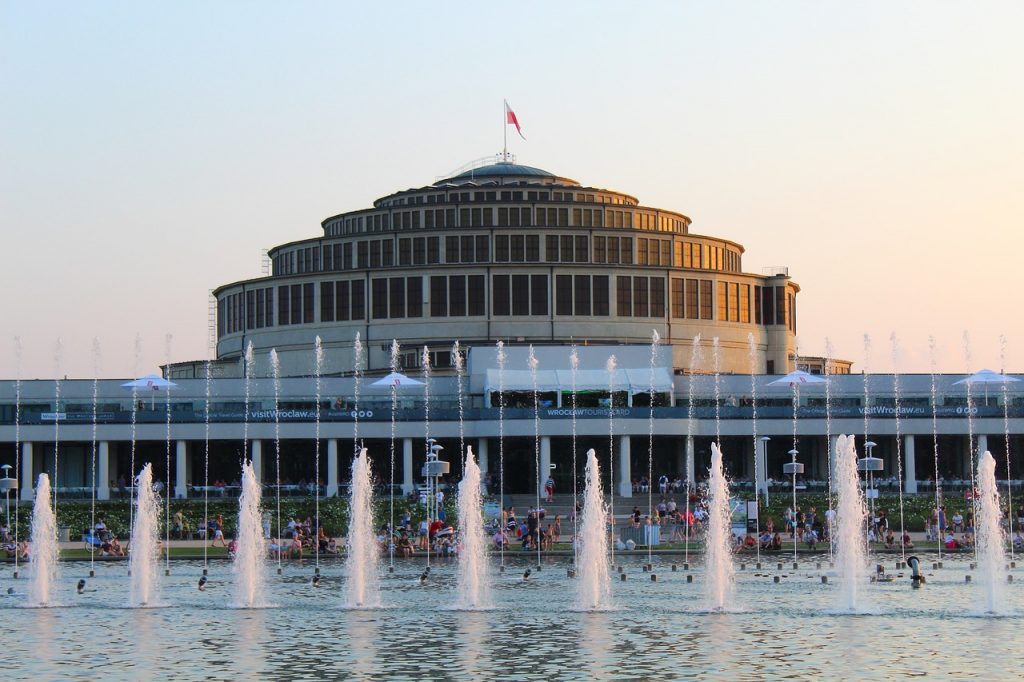 Photo by Łukasz Tekieli from Pixabay
How To Get To Wroclaw
Wroclaw is well connected by train to all the major cities in Poland. Keep in mind that many of the third-party websites such as Omio and Rome2Rio do not include the PKP Intercity trains, which service Poland. Make sure to compare train tickets directly on the PKP Intercity website, I noticed these trains were the quickest and cheapest when traveling between Polish cities. Additionally, Wroclaw has one of the most well-conected airports in the country, making it a great place to plan a weekend city break or start your trip to Poland. 
Where To Stay in Wroclaw
Wroclaw is an extremely walkable city with some great and affordable hotels. In order to make the most out of your time in Wroclaw, choose a centrally located hotel.
Doubletree by Hilton Hotel Wroclaw
I stayed at the Doubletree by Hilton Hotel Wroclaw and thought it was a great place to stay. The hotel had so many incredible perks for Hilton Honors members and has a modern, sleek design. The Doubletree is around a 10-minute walk to Wroclaw's Market Square, making it very central.
Sofitel Wroclaw Old Town
Sofitel Wroclaw Old Town is located only a couple blocks from the Market Square. This is the ideal spot to explore the Old Town without being in too crowded of an area.