Calleja de las Flores is a flower lined alley in Cordoba. This flower street or alley has become a iconic spot and top things to do in Cordoba. This is one of the most photo worthy spots in Cordoba. This narrow passageway leads to a square with an array of flowerpots with geranium and carnations. The entire street is lined with flower blue flowerpots and brightly colored flowers, perfectly framing the Mezquita Cathedral in the background.  
Where is Calleja De Las Flores?
This picturesque flower lined alley is located in the La Cathedral neighborhood, famous for the Mezquita, the Grand Mosque of Cordoba. Follow Velázquez Bosco Street from the cathedral. This street will lead you to Calleja de las Flores. This alley is not hard to find, just look for the flowers and the crowd.  A short walk down the alley, leads you to a square with a postcard worthy view. This flower lined alley way is centrally located, making it an easy addition to your Cordoba itinerary.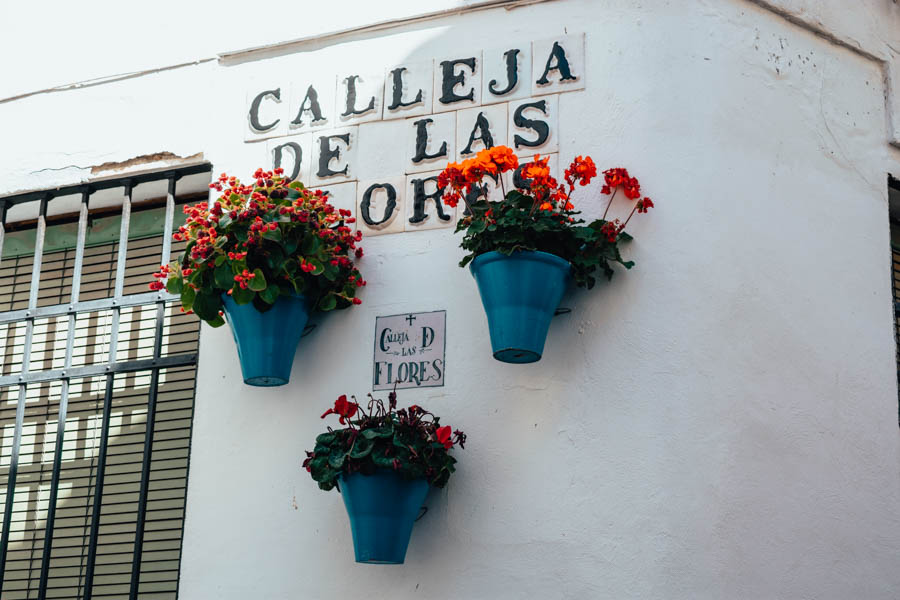 The Square
The square offers the iconic view of Calleja de las Flores. Yet, this is also an idyllic place to relax. There are a plethora of flowers, a fountain in the middle and if you are lucky; a local musician may be performing flamenco music. Additionally, there is a souvenir shop in the square. Be sure to grab a postcard to share this beautiful place with your family and friends.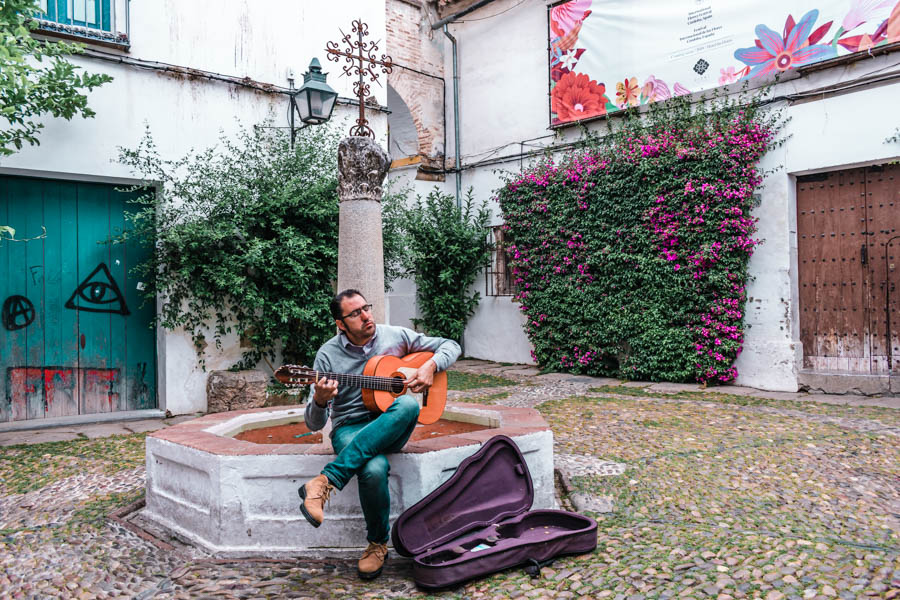 Best Time to Visit For Photographers
Calleja de las Flores is a skinny alley, therefore the street itself doesn't get much harsh light. However, in order to get the iconic shot, you will want to shoot from the plaza. This will allow you to showcase the depth of field of the plaza, the flower-lined alley and the Mezquita in the background. The best time to photograph would be in the morning and evening when the lighting isn't too harsh. You can still get a great photograph mid-day if there is cloud coverage. 
Hundred of visitors flock to this flower lined alley every hour. Early morning is the best time to photograph the street in order to avoid the crowds. The best time of the year to visit is in Spring, when the flowers hanging on the walls are in full bloom.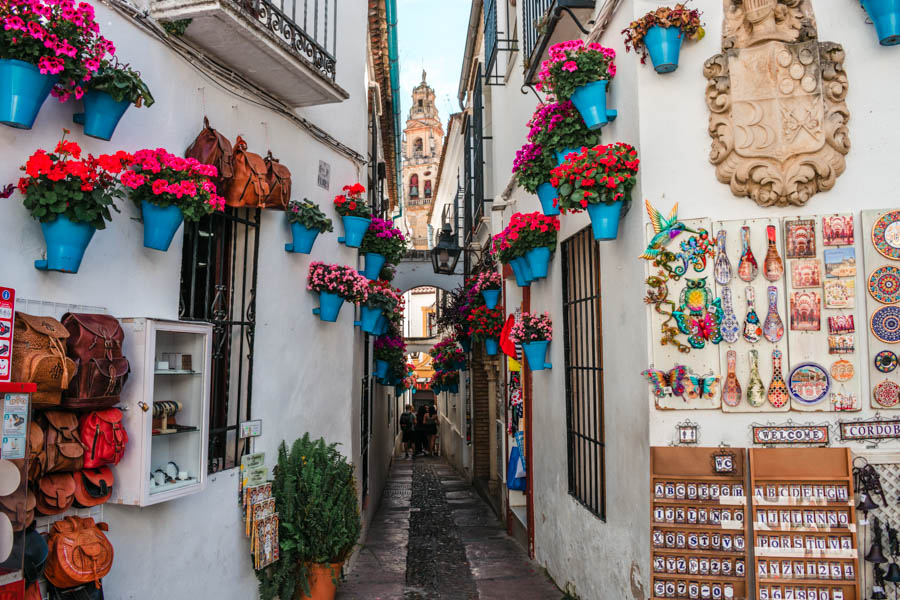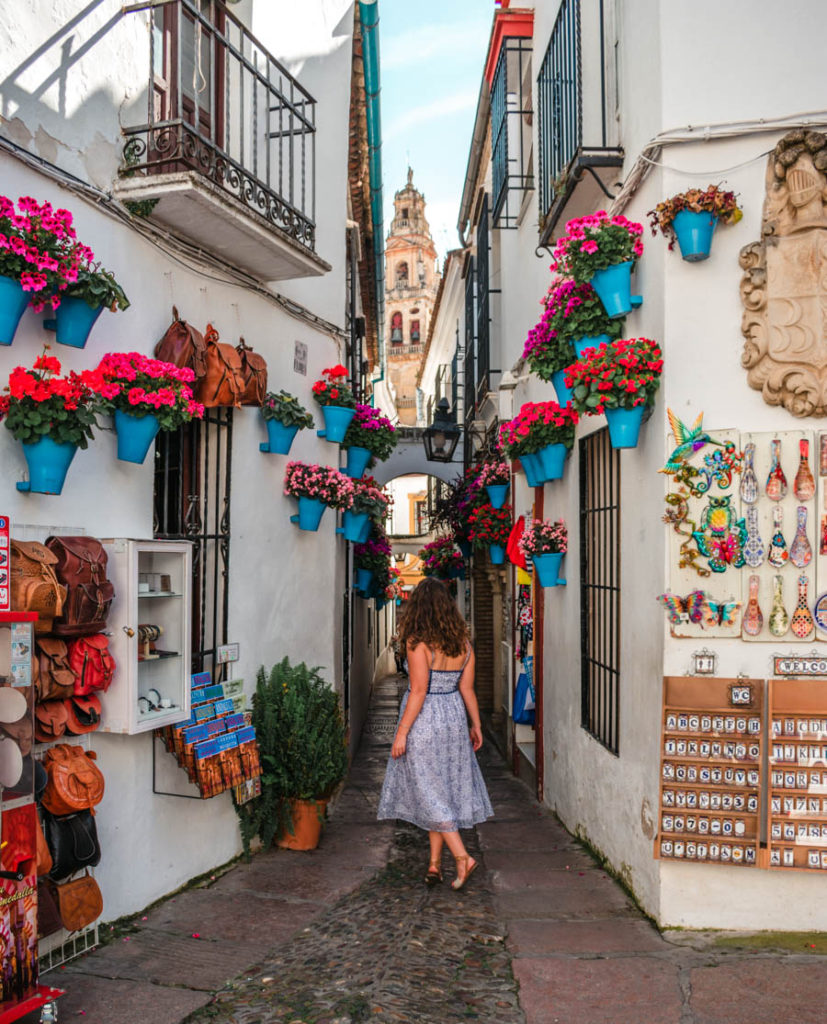 History of Calleja De Las Flores, Cordoba's Flower Alley 
While this street and alley have been around for a long time, its current state is due to the mayor during the time, Alfonso Cruz Conde. During the 1950's Alfonso Cruz Conde created a plan to beautify certain places in Cordoba. Local architect Víctor Escribano Ucelay designed the arches and fountain which make this such a beautiful spot in Cordoba.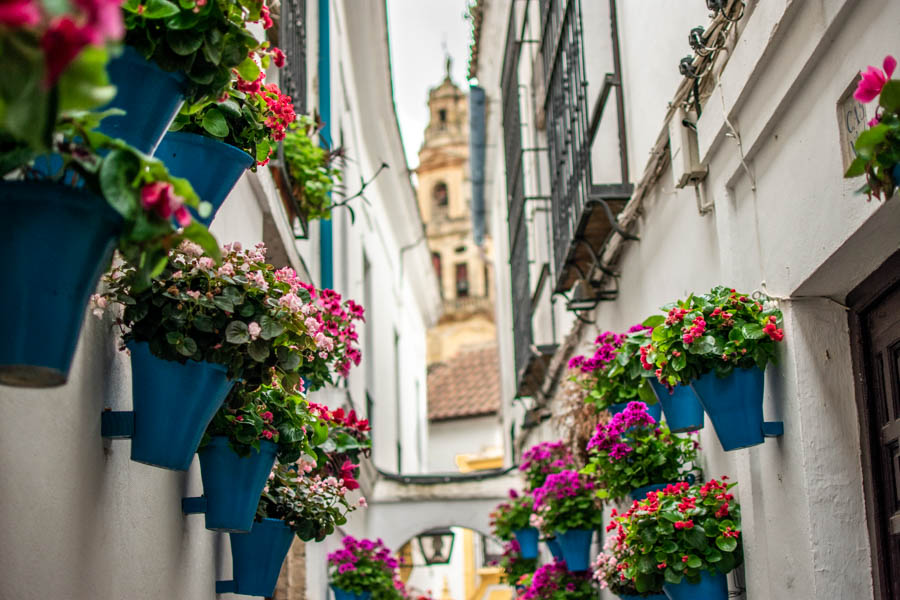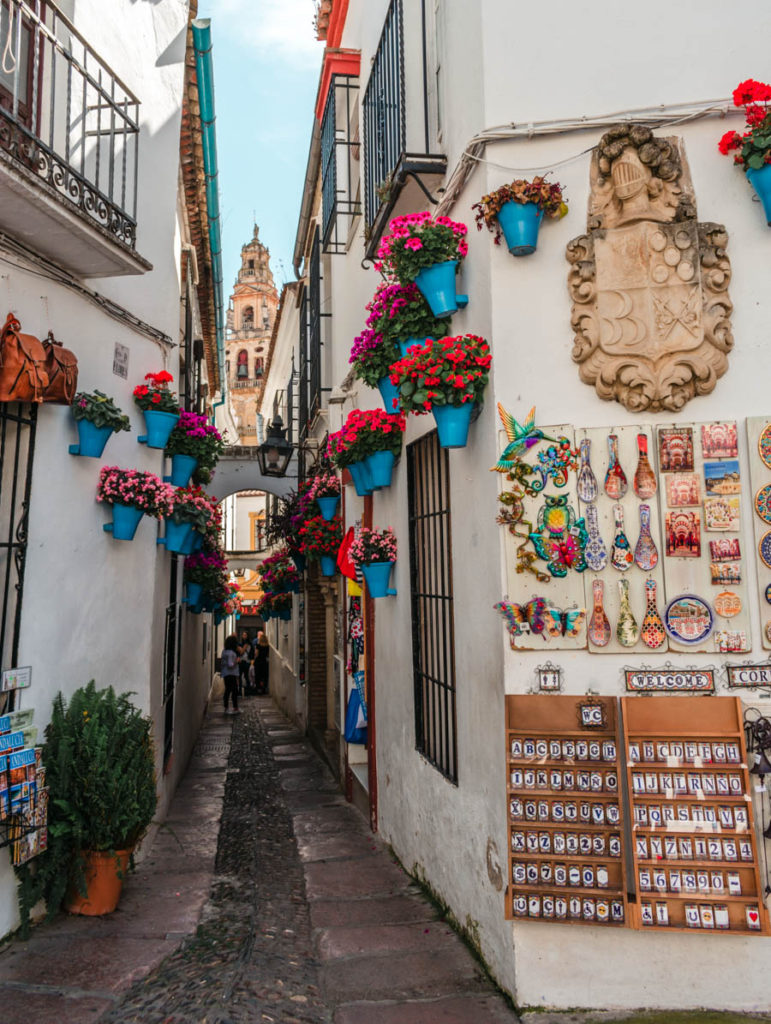 Planning a trip to Spain? You may also be interested in Frigiliana: The Prettiest Village in Andalusia.