Morro Bay is one of the most beautiful stops along the Pacific Coast Highway. This gem, located in California's central coast is not to be missed on a Pacific Coast Highway Road trip. I spent one enchanting sunset viewing Morro Rock, yet you could easily spend a full day or weekend exploring the best things to do in Morro Bay.
About Morro Rock
Morro Rock is a 581 ft volcanic rock at the end of Morro Rock Beach. The rock sits within Morro Bay State Park and is what the area is known for. Morro Rock is actually part of Nine Sister, a chain of mountains in San Luis Obispo County.
Morro Bay Sunset
I spent one evening in Morro Bay. We arrived right at sunset to see this enchanting spot. As we approached the area, we could see Morro Rock looming in the distance. Promptly, we pulled over to the first parking spot we could find.
Sailboats lined the coast, with Morro Rock in the distance and golden hues painted the sky as the sun set. This was perhaps one of the most postcard worthy sunsets I have ever witnessed. This Morro Bay Sunset was one of the best I saw in California.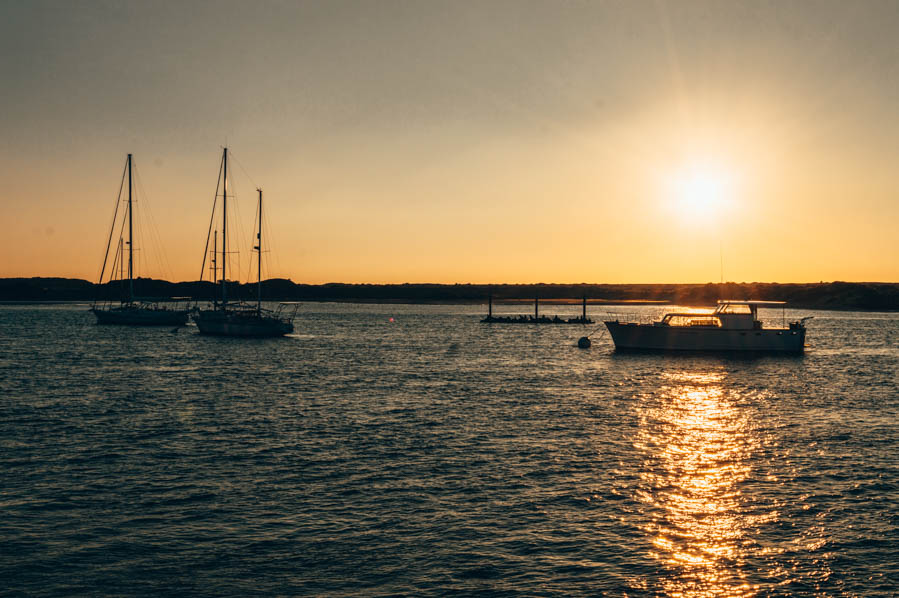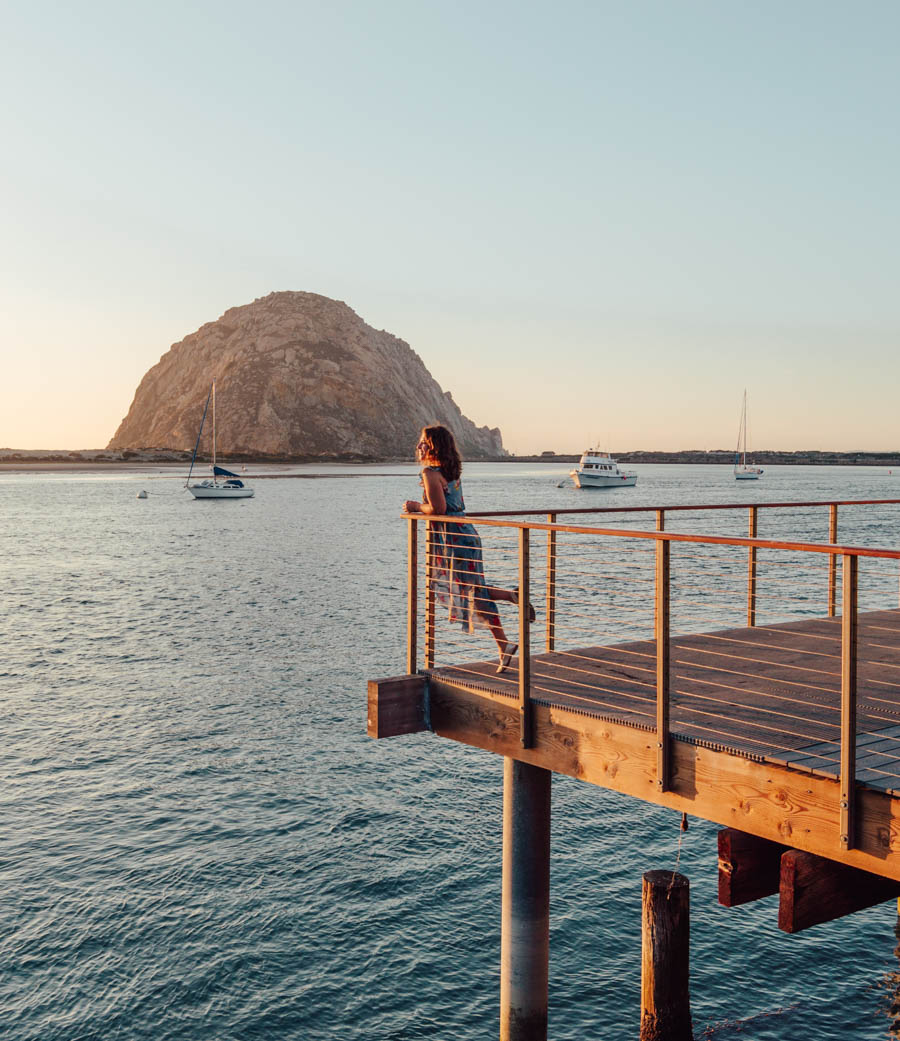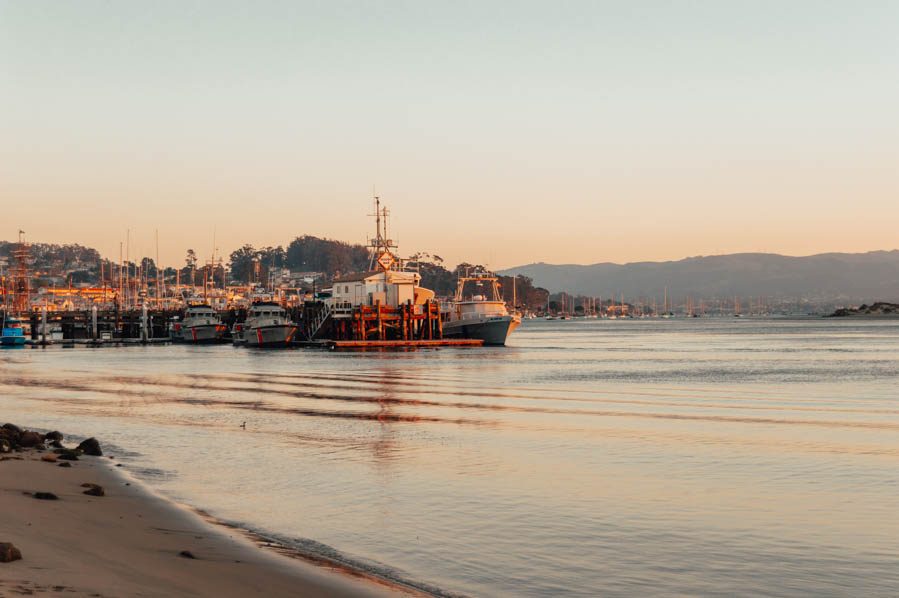 Morro Bay sits on an inlet, making it a great spot to see marine wildlife. We could see sea lions lounging on a dock in the distance and saw some sea otters floating in the water.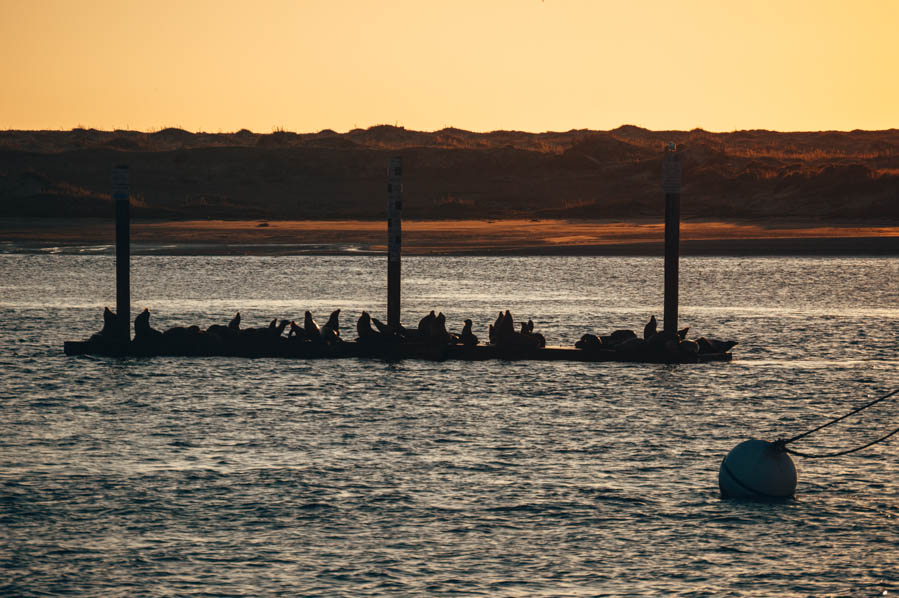 In order to get another perspective, I headed over to Coleman Park which has a small beach overlooking Morro Rock. The beach is small but the views are sensational. In order to reach the small beach, you have to climb down. However, there is a walkway with beautiful views of the beach and Morro Rock. This is the perfect spot to view a Morro Bay sunset.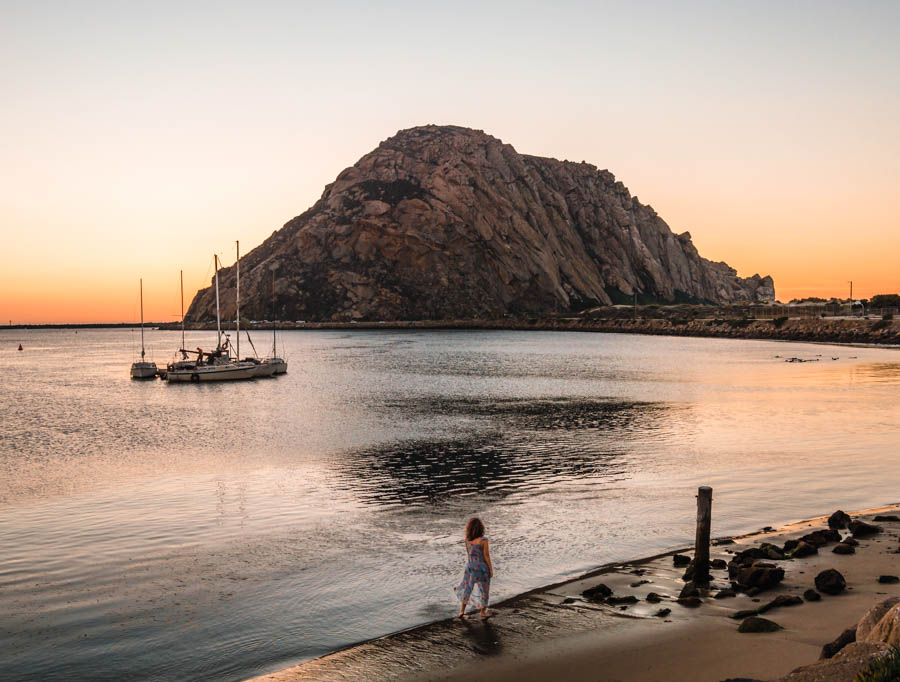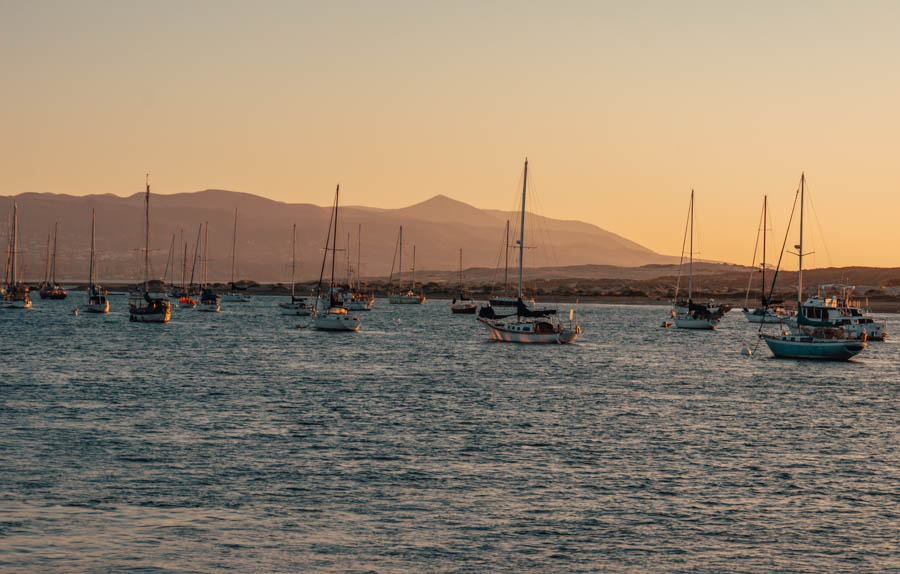 The sun was dipping low under the horizon. With our last moments of sunlight, we finally headed over the narrow strip of land toward Morro Rock. The light was dim and the winds strong on Morro Rock. I watched as the rough Pacific waves crashed against the rocks.
As dusk came, we made our way from Morro Bay, the image of Morro Rock forever vivid in my memory.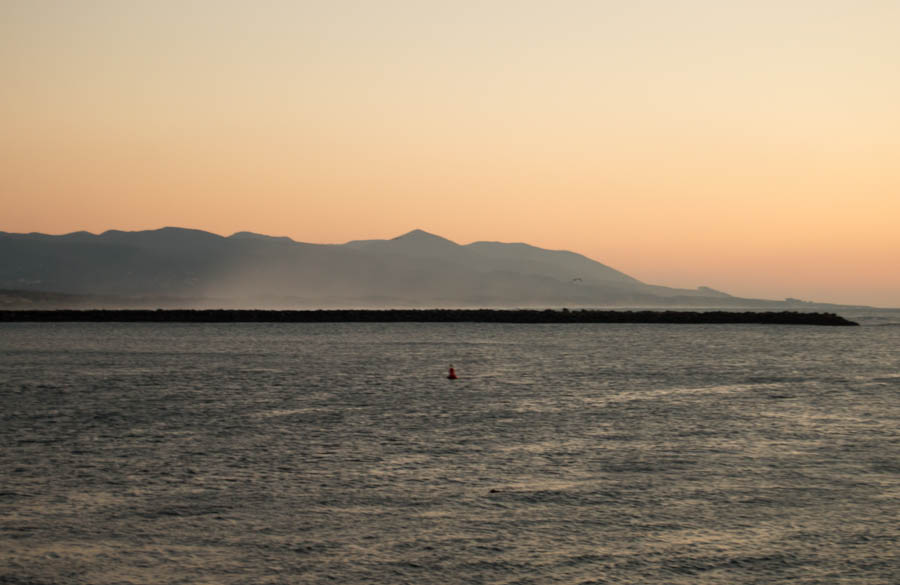 Things To Do In Morro Bay
While I only spent a short evening exploring Morro Bay, there are plenty things to do in Morro Bay if you have more time in the area.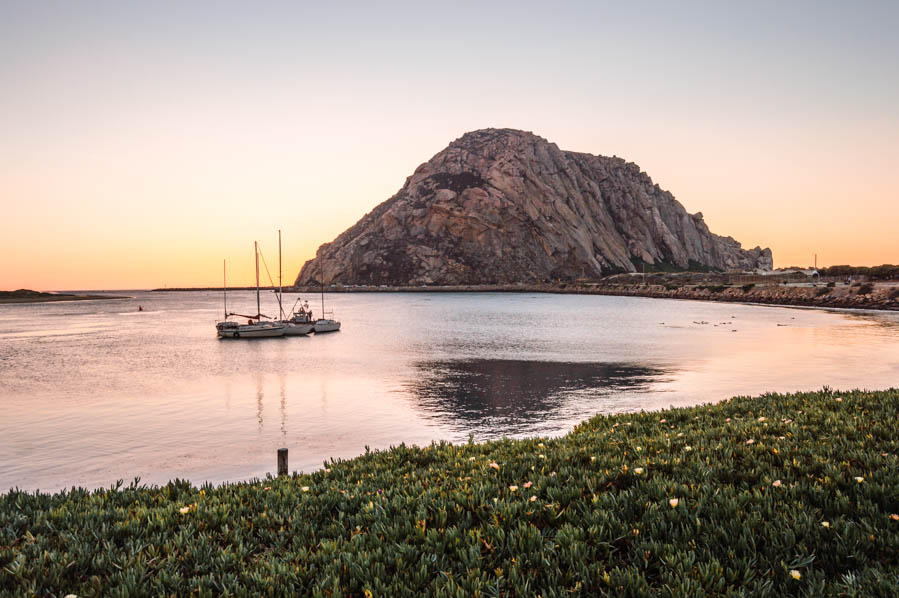 Morro Rock Beach
During the Summer months, Morro Rock Beach is open for swimming. There are lifeguards on duty between Memorial Day to Labor Day. Spending a leisurely afternoon at Morro Rock Beach is a great way to enjoy the beautiful landscape. The sandy dunes and rough ocean environment are beautiful year round. You will see surfers on the waves at Morro Rock Beach throughout the year. 
Camping in Morro Bay 
One of the best ways to experience the beautiful scenic environment is camping at Morro Bay State Park.  There are plenty of things to do in Morro Bay State Park, including sailing, fishing, hiking, and bird watching. 
Water Activities
Get a closer look to beautiful Morro Rock with one of the water activities available. Paddle boarding and kayaking are popular things to do in Morro Bay. 
Wildlife
Morro Bay is a great spot for wildlife viewing off the Pacific Coast Highway. From the harbor, you can spot sea lions and sea otters. Whales have even been sited from Morro Rock Beach. Additionally, there are whale watching tours available if you are interested in spotting whales. Morro Bay is a great spot for bird watching. There are plenty of shorebirds and waterfowl viewing opportunities. Check out these top rate binoculars for bird watching.
Hiking
There are various hiking trails with beautiful views of Morro Rock and the Pacific Ocean. I suggest taking the Cloisters Park Trail or the Morro Rock or White Point Trail as they both have views overlooking Morro Rock. Hiking is a great way to get a unique vantage point of Morro Rock. 
Morro Bay Hotels
Looking for the best hotel to stay in Morro Bay, California? Check out these Morro Bay hotels to start planning your trip now! Staying in Morro Bay will allow you to further explore the area or makes a great stop on a Pacific Coast Highway road trip!
Estero Inn is a boutique waterfront hotel in Morro Bay. This hotel faces the bay with incredible views of Morro Rock, making it the ideal place to stay. Estero Inn has incredible waterfront suites with patios overlooking the bay. This is one of the best Morro bay hotel! Book now as rooms are likely to sell out! 
The Shoreline Inn is actually located in Cayucos, which is a 10 minute drive from Morro Bay. However, Shoreline Inn is located beach front, making it a great choice when visiting Morro Bay! Book your beach front hotel now! 
Looking for more hotel options? Check out the complete list or hotels in Morro Bay!