Rock City State Forest near Ellicottville, New York is enchanting, serene and like nothing you have ever seen before. Well, actually it is quite similar to a few other nearby parks in the region. There are a handful of parks in the Southern Tier where you can see geographic phenomena like this including Thunder Rocks, Panama Rocks, and Little Rock Park. While similar, each park is uniquely it's own. And a recent visit to Rock City State Forest, I've concluded that this state forest may be my favorite. There is something about this park that is so alluring and magical; from the treelined dirt roads leading to the forest to the moment, I stepped onto the massive rocks.
---
You may also be interested in:
Watkins Glen State Park: Hiking the Gorge Trail

---

Where is Rock City State Forest
Rock City State Forest is located between Salamanca and Ellicottville, New York. It's just about 15 minutes from Ellicottville and 20 minutes from Salamanca. Due to its location, Rock City State Forest makes a great day trip if you are coming from the Southern Tier or Western New York. There are also plenty of things to do in the region to keep you busy for a weekend getaway.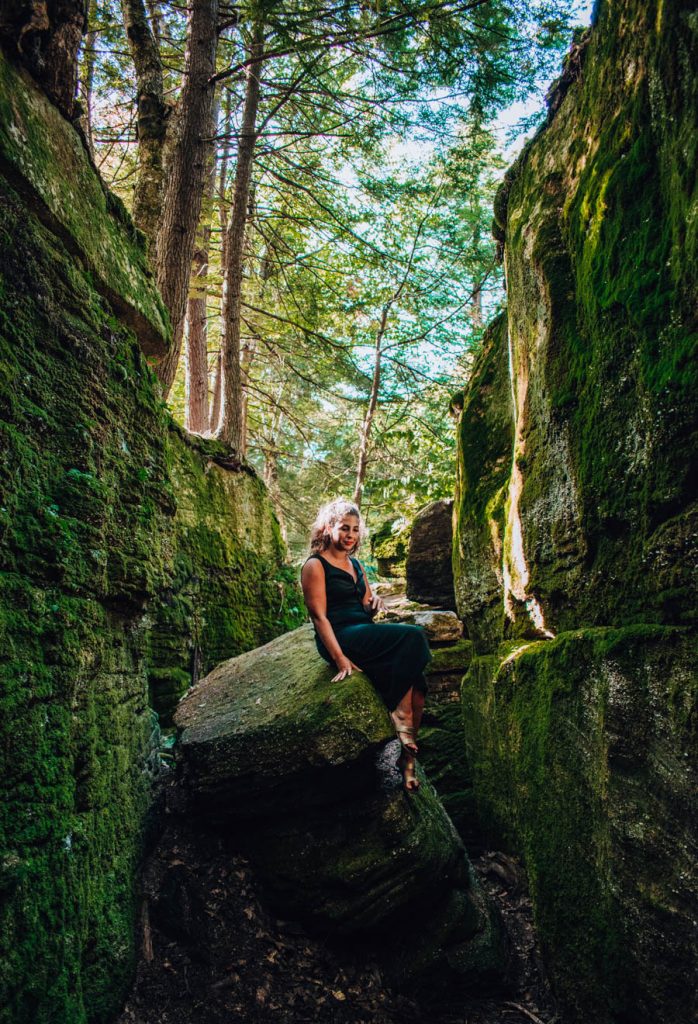 Arriving at Rock City State Forest
The drive into Rock City State Forest brings you through tree-lined dirt roads. It is an absolutely beautiful drive that allows you to enjoy the surroundings. While the road is dirt and covered in gravel, it is relatively even, so even a small car can handle the roads just fine. Yet, your car will likely come out of this adventure covered in dirt or mud.
While there may be cars pulled alongside the road, be sure to drive all the way to the end of Little Rock City Road. Here you will find a small parking area that is an easy walk to where you will want to explore as a first-time visitor.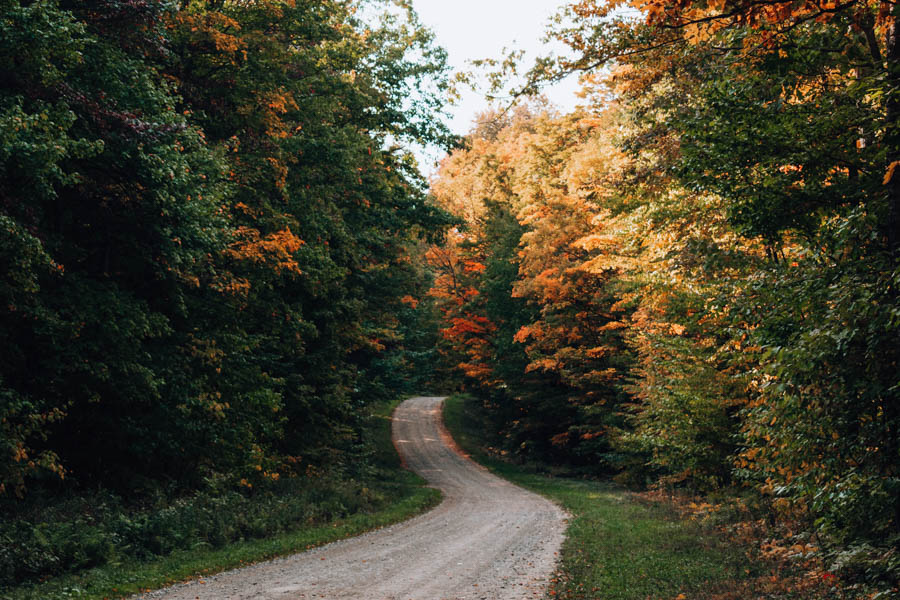 Rock City State Forest Experience
Just steps away from the parking area, you will enter the forest. Yet, you will soon notice that the ground below your feet is actually rocks. There are massive moss-covered boulders covering the ground. In some spots, trees even grow from these boulders. At first, you may not even realize that you are walking along boulders until you reach an area where you need to walk from one rock to another, high above the actual ground.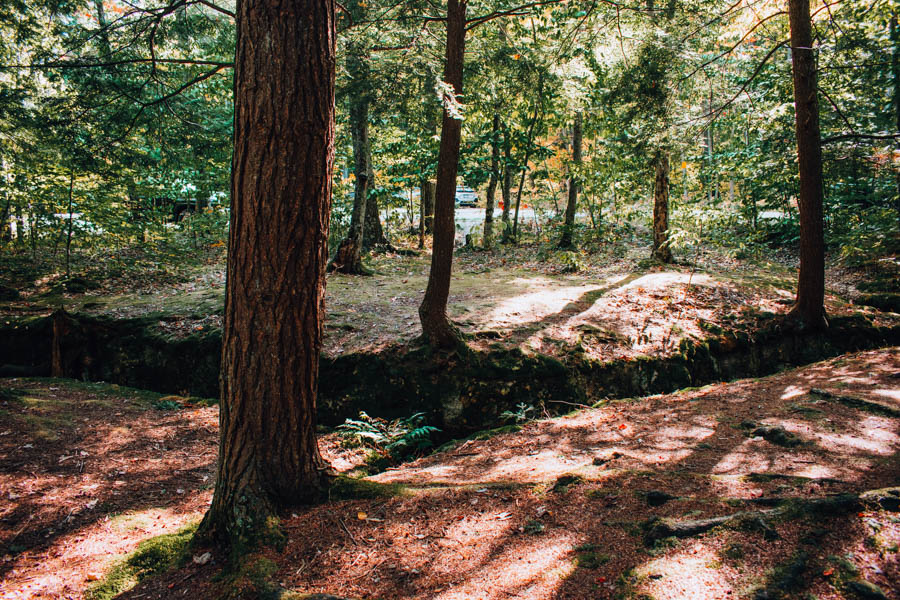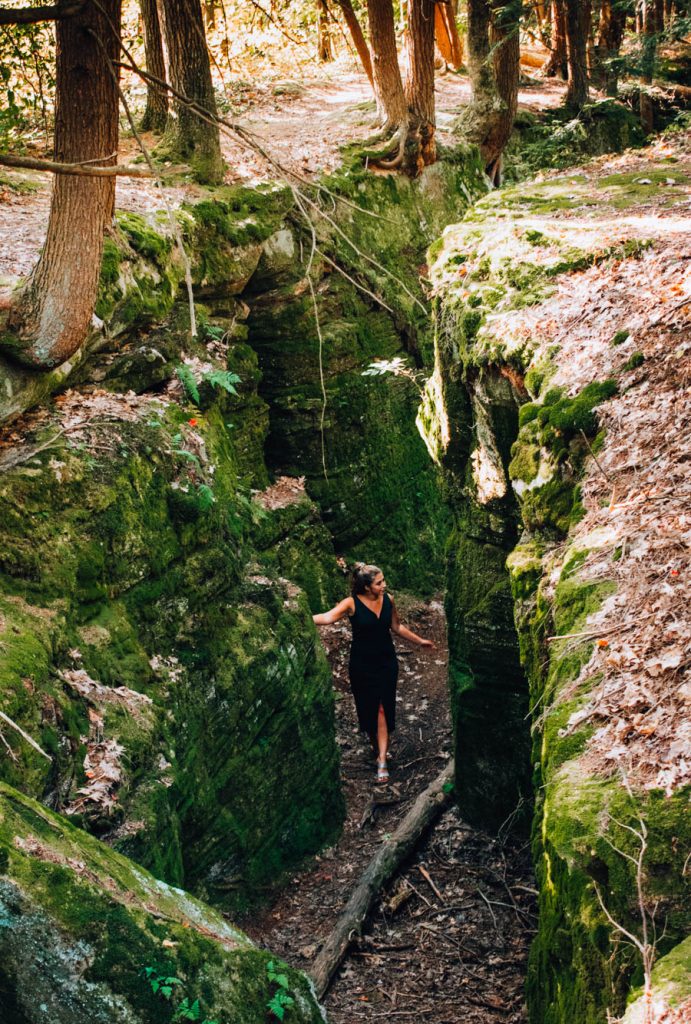 Take a closer look at the moss-covered rocks and trees and you may find unique mushrooms growing in the damp moss. The moss and mushrooms give a sense of otherworldliness, it felt like walking through a fairytale land.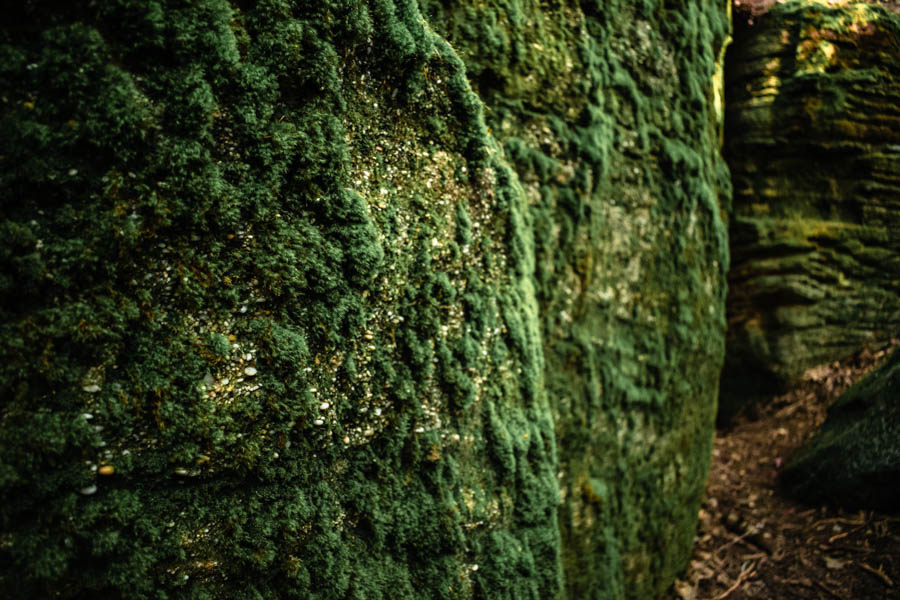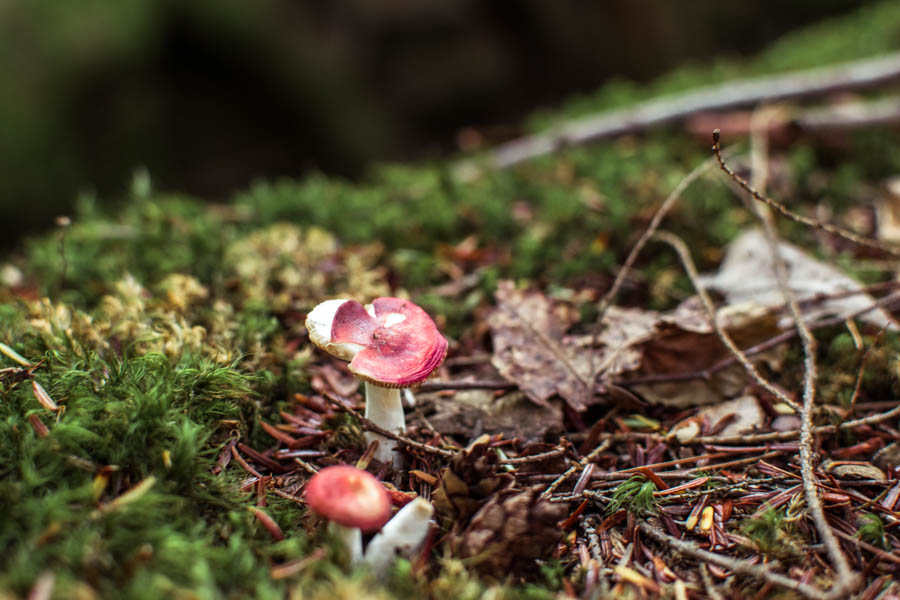 For the most part, it was easy to walk around the rocks, jumping from one to another and climbing down in certain spots. However, if you are afraid of heights, you may be more comfortable on the ground level where you can look up at the rocks.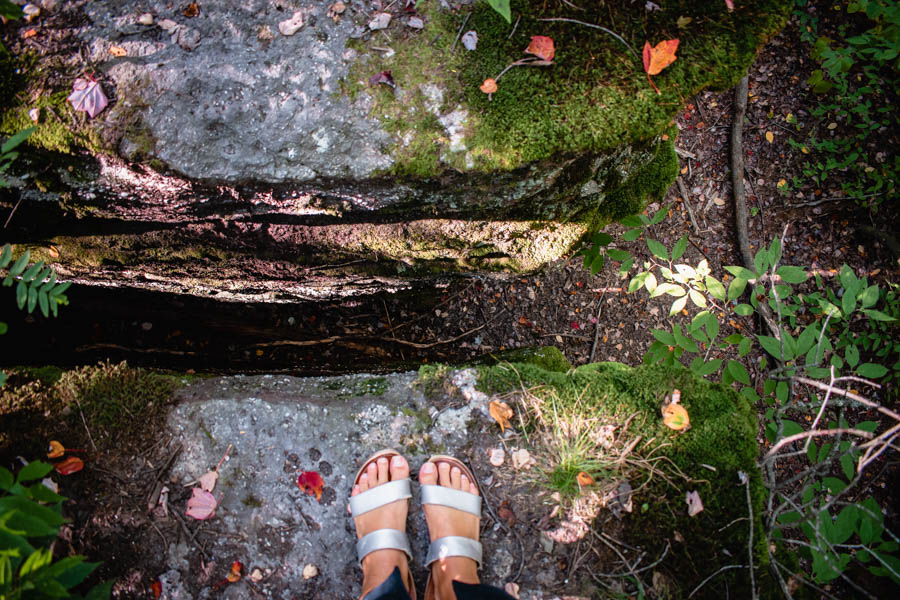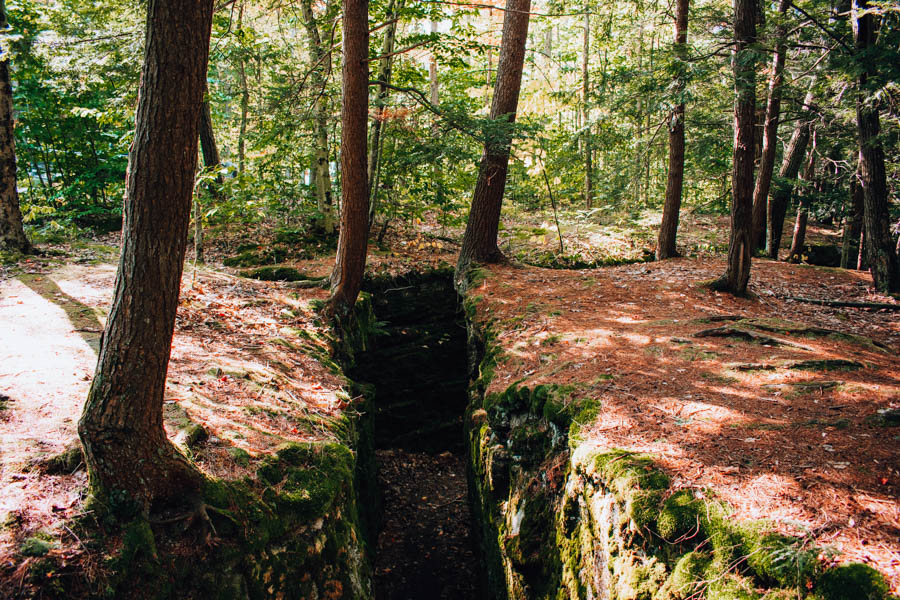 While there are trails you can take to see more of the area, you can have a wonderful time simply walking around the rocks. There are so many great climbing opportunities and crevices to explore. I am not trained in climbing by any means, but I enjoyed climbing around the rocks for fun.


Little Rock City Nature Loop Trail
The Little Rock City Nature Look Trail is a great way to explore the area. This trail is an easy 0.7-mile loop trail that winds through the rocks and allows you to get a good scope of the area. While the loop trail allows you to see the entirety of this area, following the trail isn't necessary to enjoy your time at Rock City State Forest. This is one of those destinations where it is about simply enjoying the unique landscape. There aren't any particular views to be seen on the trail. Yet, the trail is a great way to ensure you have seen plenty of rocks.