Tucked away in Greenwich Village, just a block away from Washington Square Park, you will find this quaint, private street. This street is Washington Mews, a private, gated street open to the public to walk through. Yet if you didn't know it was there, you would probably walk right past Washington Mews without even noticing it. The sight of the iconic Washington Square Arch beckons many visitors forward down 5th Avenue, and they don't even take a second glance at this small gated street.
Washington Mews is elusive, charming, and such a hidden gem in NYC. It is reminiscent of the Mews in London and feels somewhat out of place in New York City. Washington Mews is one New York City street that you will want to meander down. Keep reading to find out more about Washington Mews in New York City.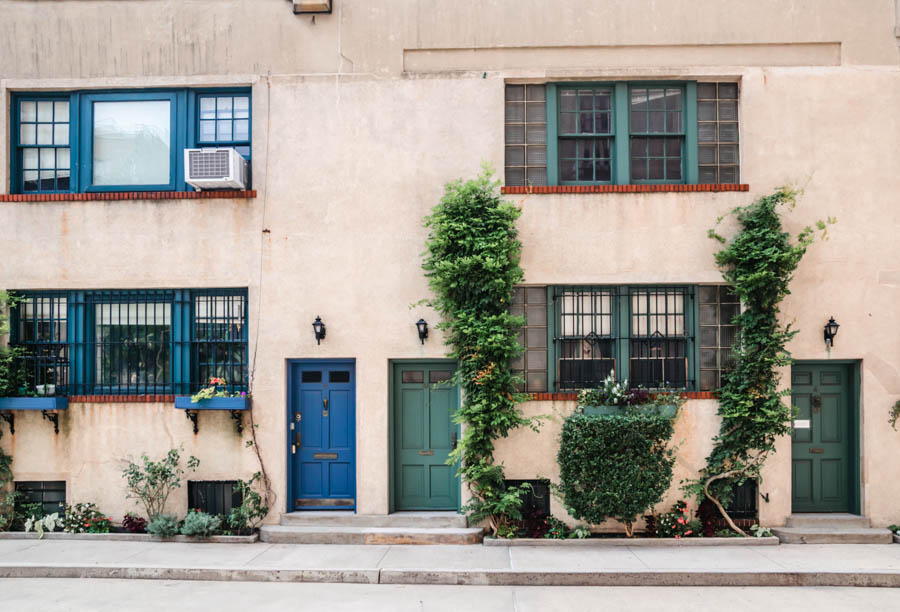 Where is Washington Mews in NYC
Washington Mews is located in Greenwich Village in New York City. This street is off 5th Avenue, just one block from Washington Square Park. The road is certainly not hidden, but it is easy to miss if you're not looking for it. It is a small street with a gate. Yet the gate should be open during your visit.
Closest Subways Stations: The closes subway stations to Washington Mews are 8th Street Station (4 min walk) and W 4 St – Wash Sq (6 min walk). Check Google Maps to see the best route from where you are coming from.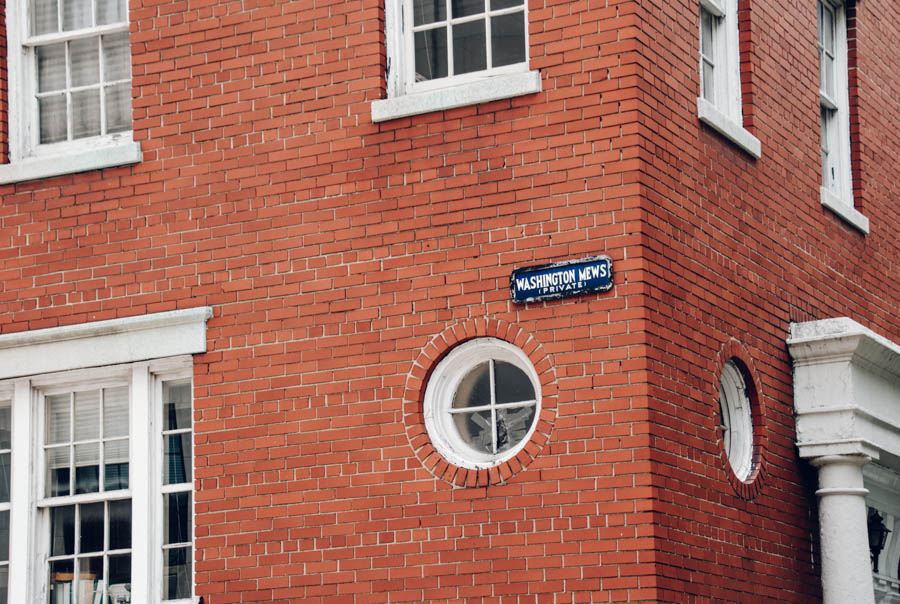 About Washington Mews 
The buildings on this street were first designated as mews to service the townhouses lining Washington Square Park North. These mews were, at the time, equestrian stables used to service horses during that time. In 1881 gates were added to each side of Washington Mews to distinguish it from public streets.
New York University (NYU) has held the lease for Washington Mews since 1949. The buildings on this cobblestone street are now used primarily for residential purposes by NYU, most being used as faculty housing.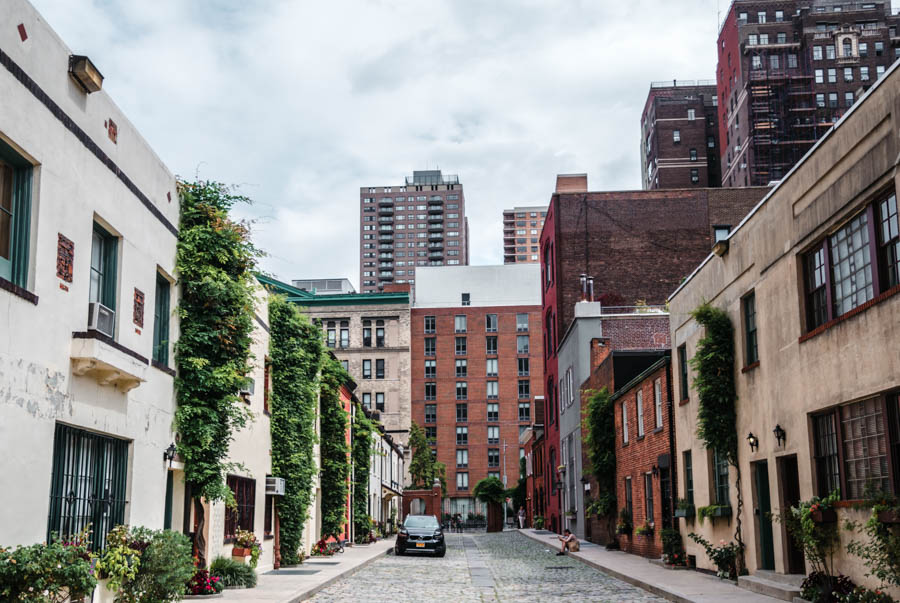 Visiting Washington Mews
Washington Mews is a private street, yet it is open for pedestrian traffic. While the gates may be closed for car traffic, you will notice gates open at the sidewalks to walk through. Washington Mews is a great street to walk along, and it doesn't attract too many crowds.
After passing through the gates, you will soon find yourself on one of the cutest streets in New York City. The tiny carriage houses are so charming, some painted in unique pastel shades that are such a contrast to what you would typically find in the city.
I found myself snapping photos of every single house I could. For a moment, meandering down Washington Mews, you forget that you are in New York City.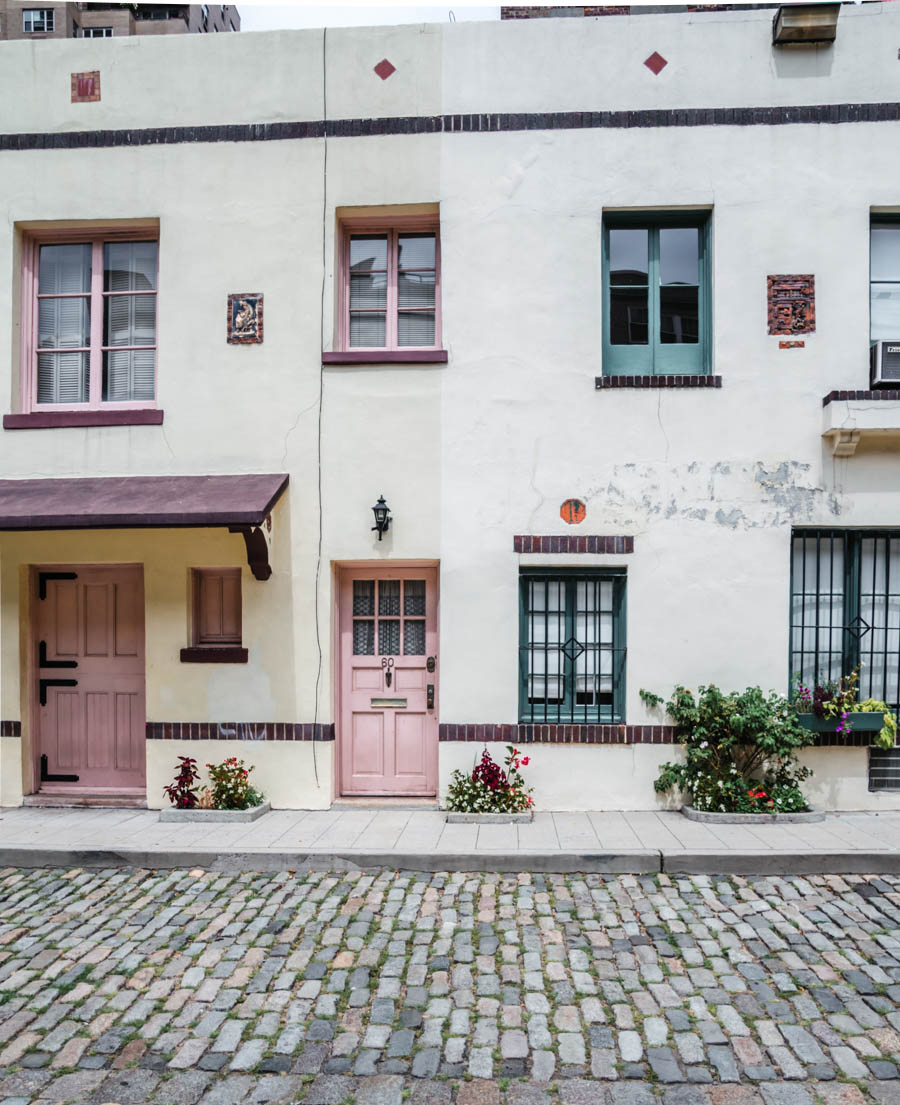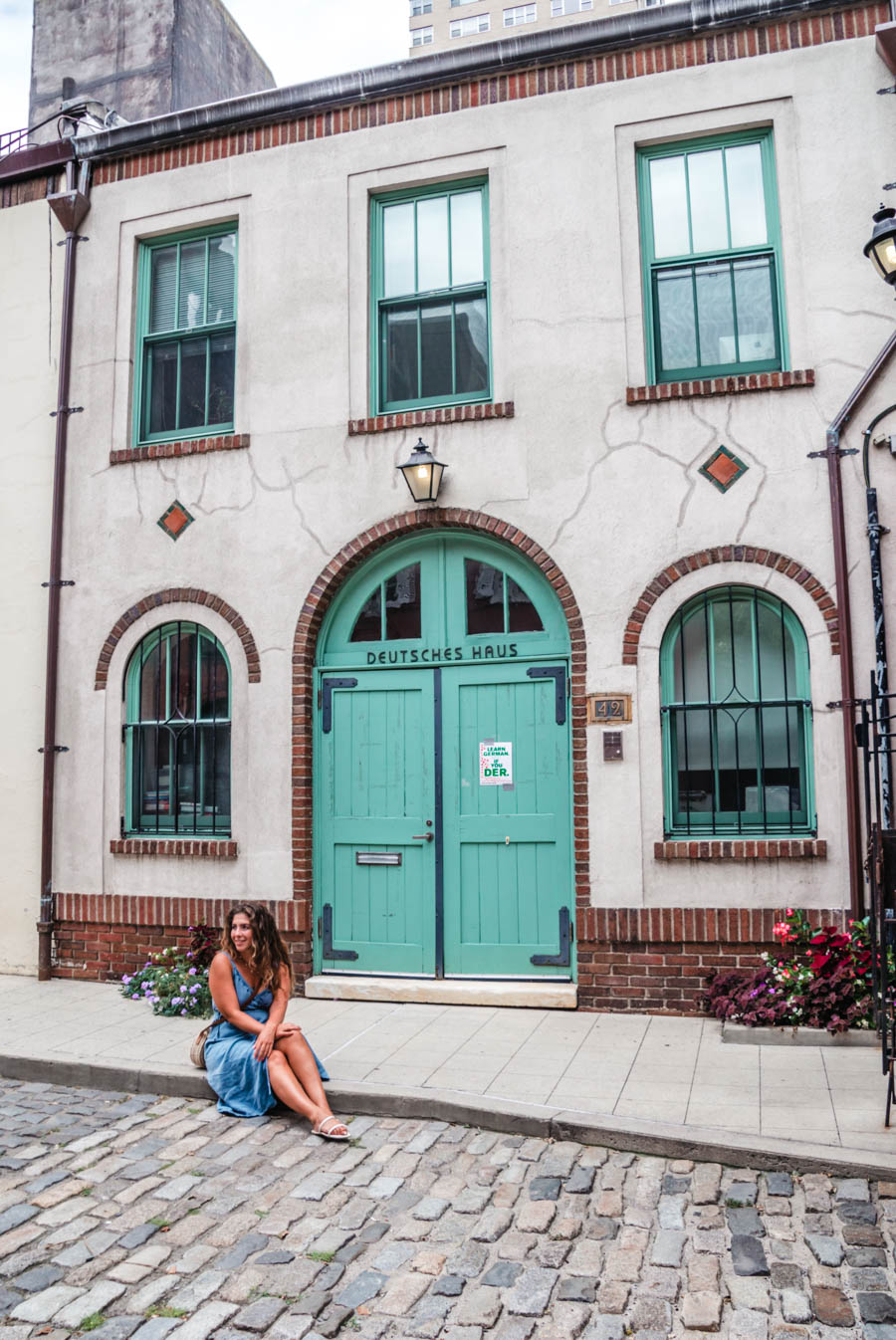 Yet, if you look up, you will see  One-Fifth Avenue, a residential, art deco skyscraper. This skyscraper towering over Washington Mews is quintessentially New York.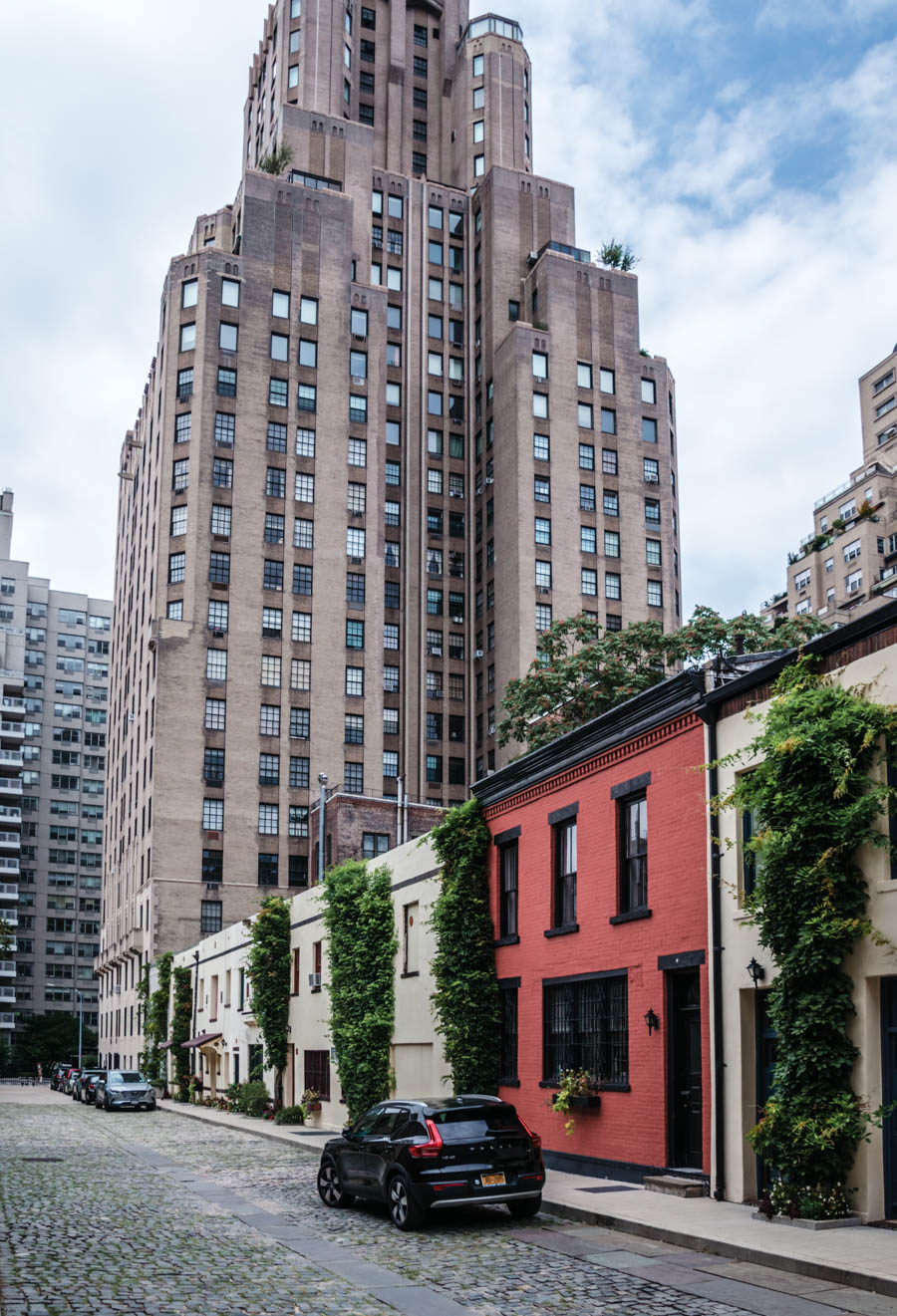 Washington Mews in New York City Wrap Up
If you are considering visiting Washington Mews, you absolutely should! I would suggest any first-time visitor to add visiting Washington Square Park to their NYC itinerary. Since you will already be in Washington Square Park, you can easily add in a visit to Washington Mews. It's so close to Washington Square Park and only takes a short time to walk down. Washington Mews is also one of the most unique photo spots in New York City, so it's a great spot to stop if you want some photos for the gram.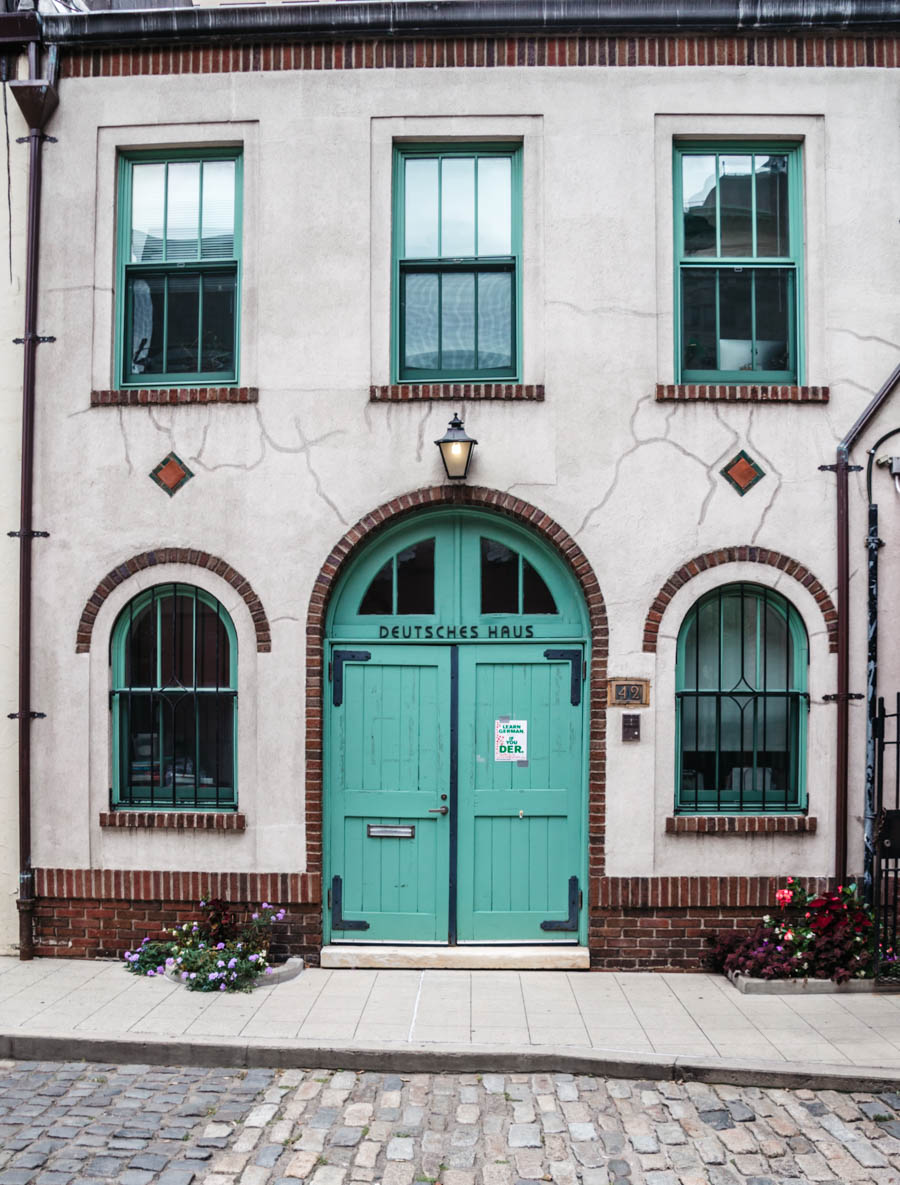 Save This Post For Later On Pinterest