La Concha Resort a Renaissance by Marriott Resort was the beach vacation I have been dreaming of. This Oceanfront resort property had everything I needed for a relaxing trip. After spending a couple of days in the heart of Old San Juan, I was pleased by the change of scenery. La Concha is a modern luxury hotel with a beach feel and is the perfect place to unwind. The only thing on my itinerary was relaxation, salt, and sand. 
You can see prices or book La Concha Resort here, or read more reviews and see other booking site deals here on Trip Advisor. 
During my trip to Puerto Rico, I spent two nights at La Concha enjoying the beach and two nights in the heart of Old San Juan at Hotel El Convento. This was a great way to experience two different areas. Yet, if you would prefer to enjoy the beach for your entire trip, I would suggest staying at La Concha for the whole time. You can easily drive or take an Uber, cab, or bus from Condado to Old San Juan. It is a quick and easy ride. 
P.S. Four nights in Puerto Rico was enough time to enjoy the beach and explore Old San Juan, yet ideally, I would suggest spending a week here. There is so much to see and do in Puerto Rico to keep you busy, and spending a week's vacation at La Concha Resort would allow you to fully experience all the wonderful amenities. 
---
You may also be interested in:
The Most Photo Worthy Spots in San Juan
---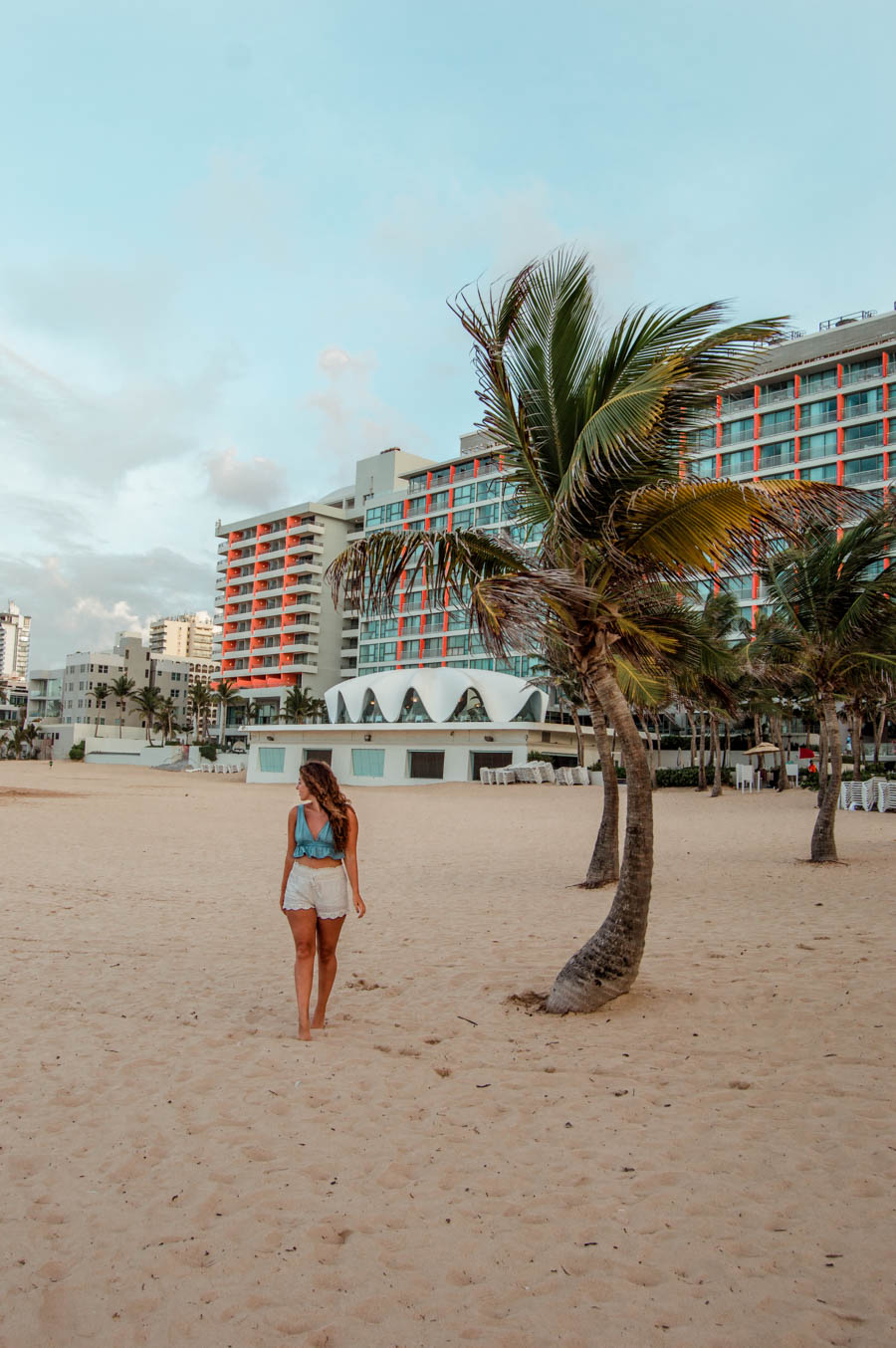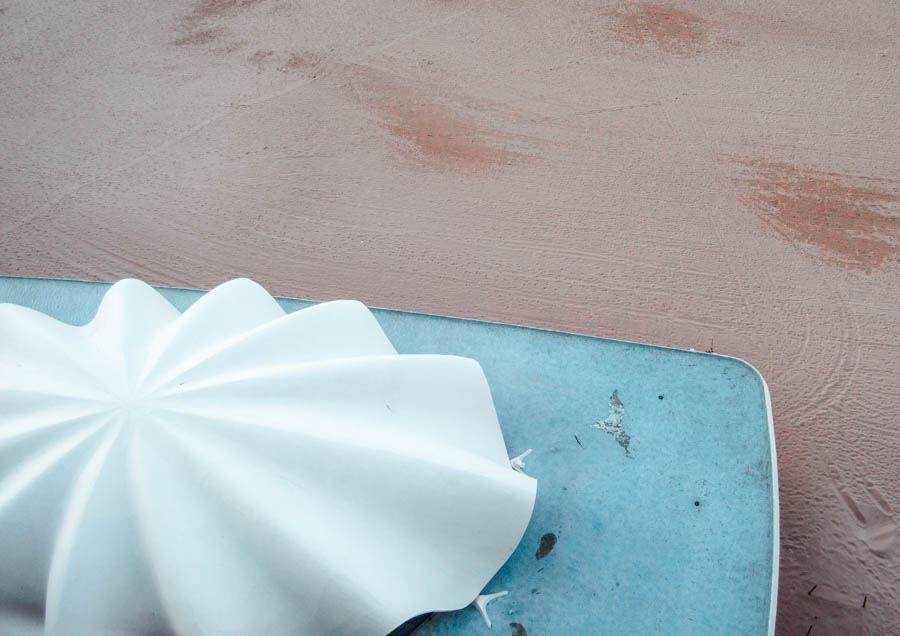 The Location
La Concha Renaissance Resort is located in Condado, Puerto Rico. This beach area is 15 minutes from Old San Juan and has a Miami-beach feel. Modern hotels line the beach and the main street is full of beachgoers along with a plethora of bars and restaurants. Condado is close enough to explore Old San Juan yet has its own distinct identity. It is equal parts urban and relaxed, the perfect place to unwind and enjoy a night on the town.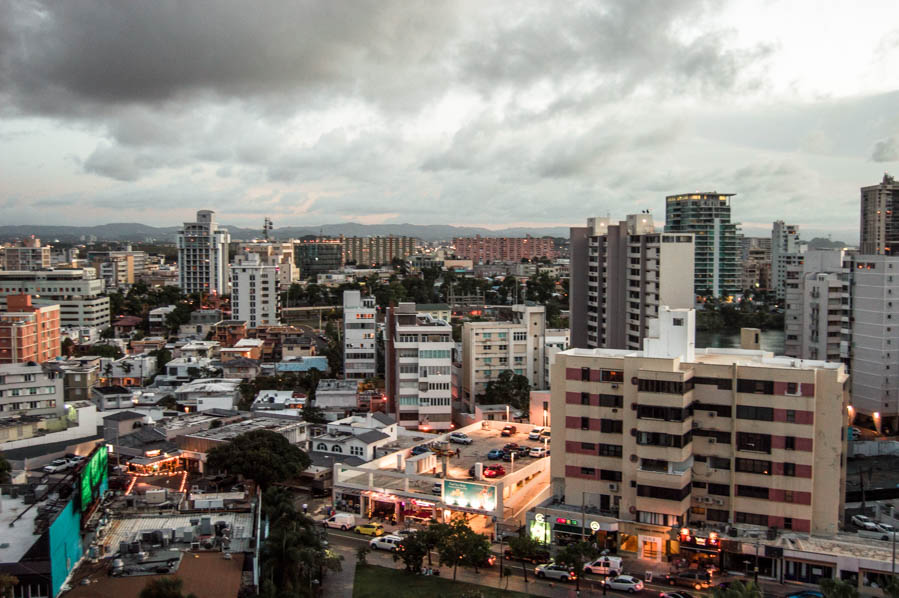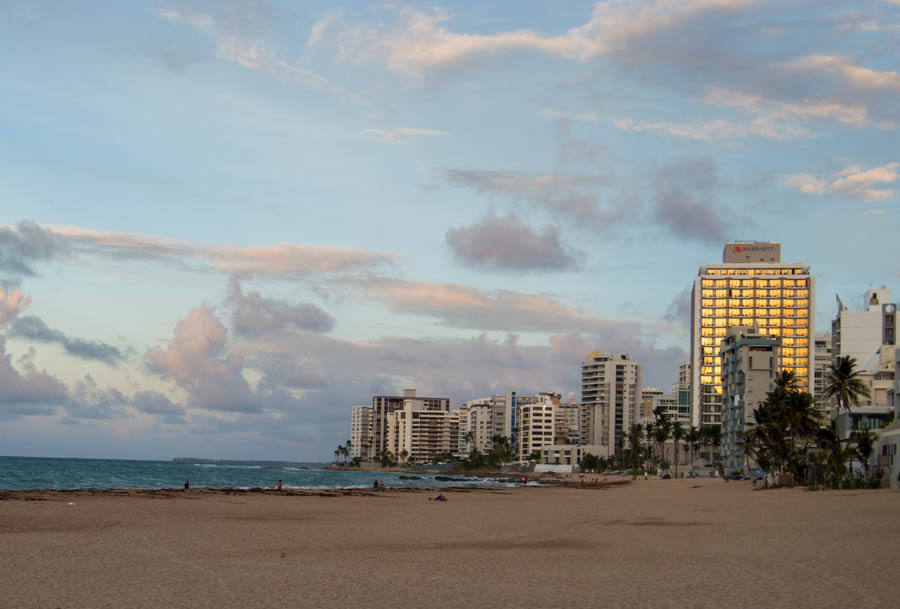 The Rooms
The rooms at La Concha were amazing. There are two different towers: the Ocean Tower offering standard hotel rooms and the Suite Tower, where the rooms are far from standard.
We checked into one of the Oceanfront Suites. I was mind blown by how much space we had. Our suite had a living room, kitchen, and a large patio! The best part about this suite was the Ocean views. I loved being able to see the ocean from my room, it allows for a bit of seclusion while enjoying the beach ambiance. And nothing says relaxing beach getaway like falling asleep to the sound of crashing waves.
If you decide to stay at La Concha Resort, I would recommend

reserving your room on Booking.com

. Booking.com is great because you don't have to pay upfront and you can cancel without a fee.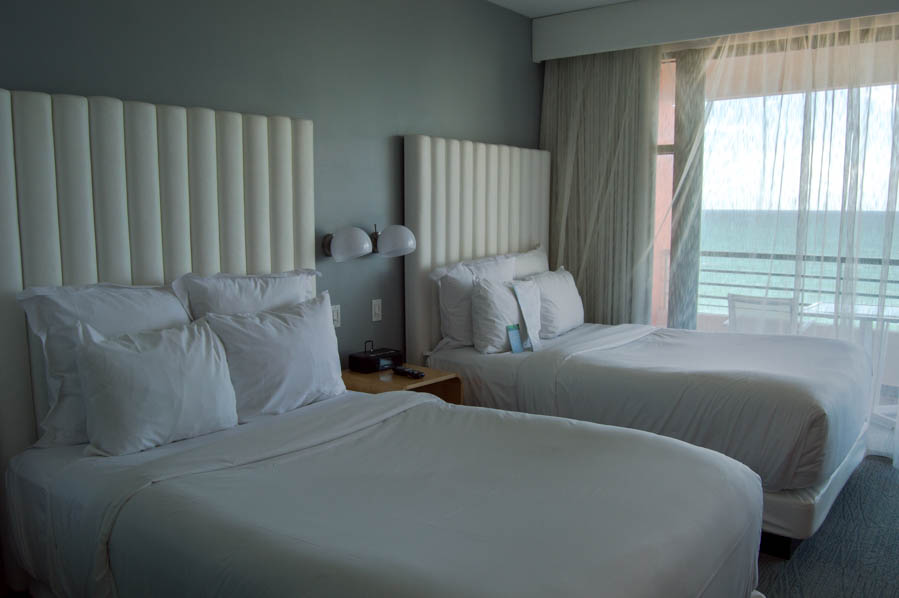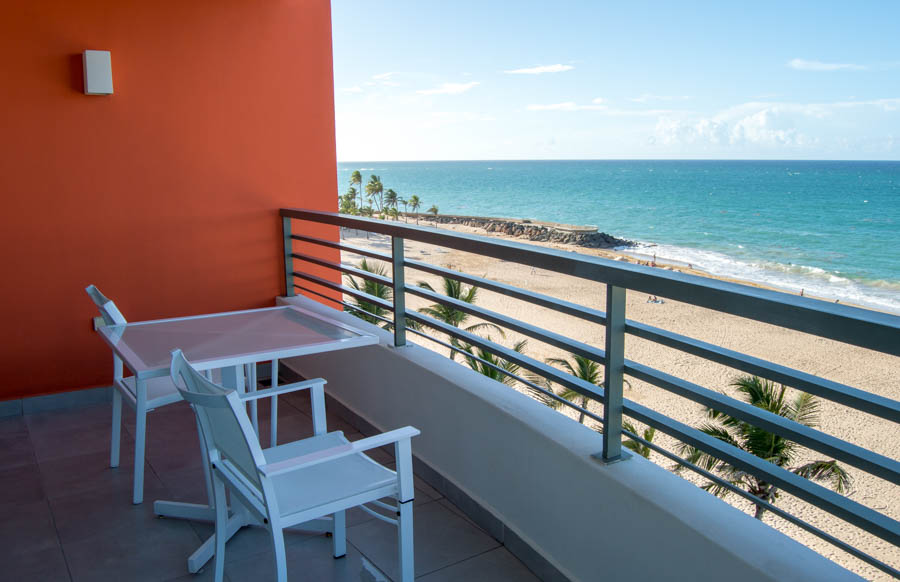 The Cuisine
There is no shortage of bars and restaurants to choose from while staying at La Concha Resort. There are seven restaurants on property with varying cuisines and atmospheres. You can find everything from a casual bite to eat to an upscale dining experience at this Condado hotel. I suggest starting every morning at Aroma Café for a coffee and pastry or head to Delicias for a modern Puerto Rican breakfast. In the afternoons stop by one of the poolside restaurants such as Solera or Serreno Beach Bar & Grill.  In the evening head to Perla,  a seafood restaurant located within the "concha" or shell; Komakai Sushi Bar or Serafina, for Italian cuisine.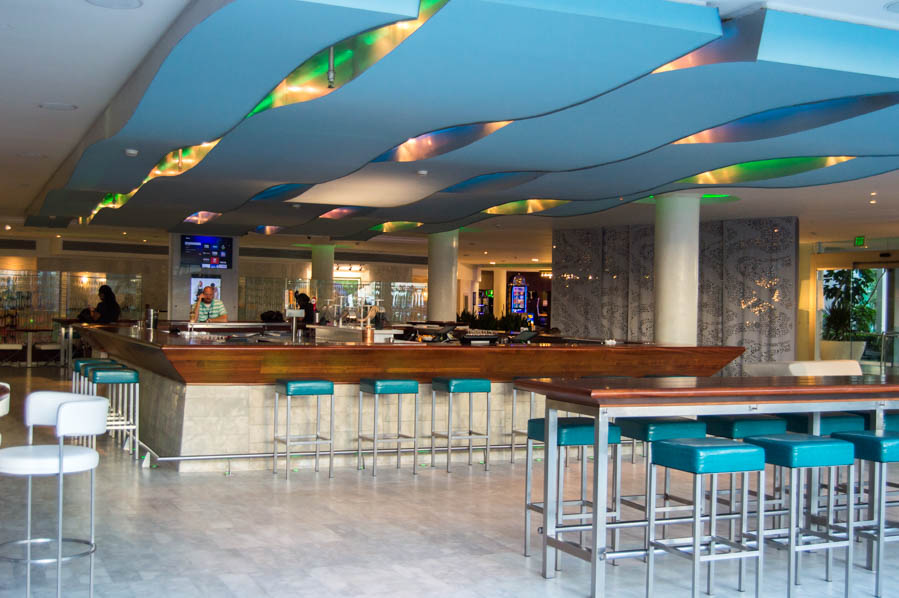 Finally, be sure to grab a cocktail (or two) from one of the many bars on the property! Try a signature cocktail such as the Condado Tropical or grab a beachside classic such as a pina colada.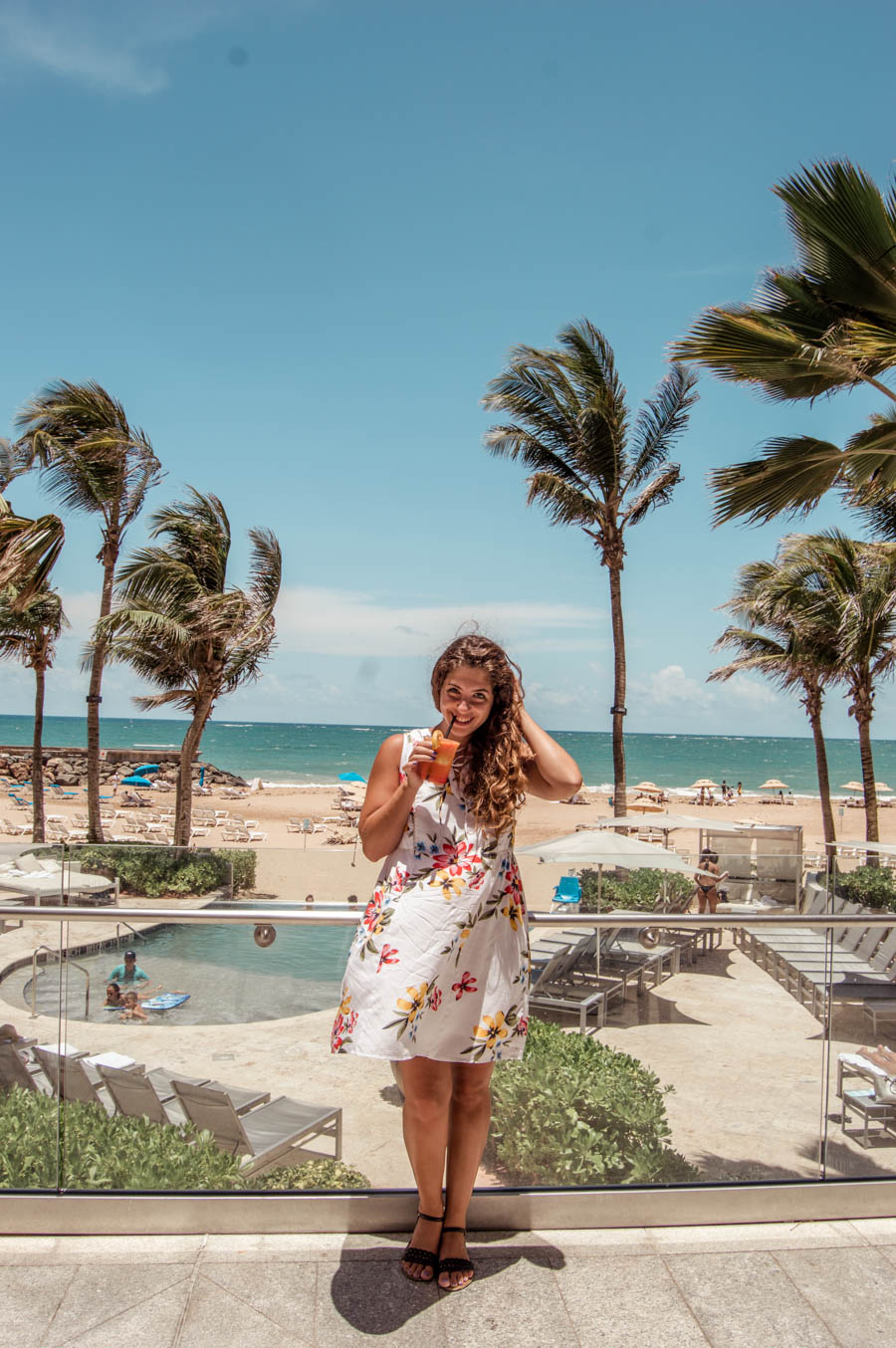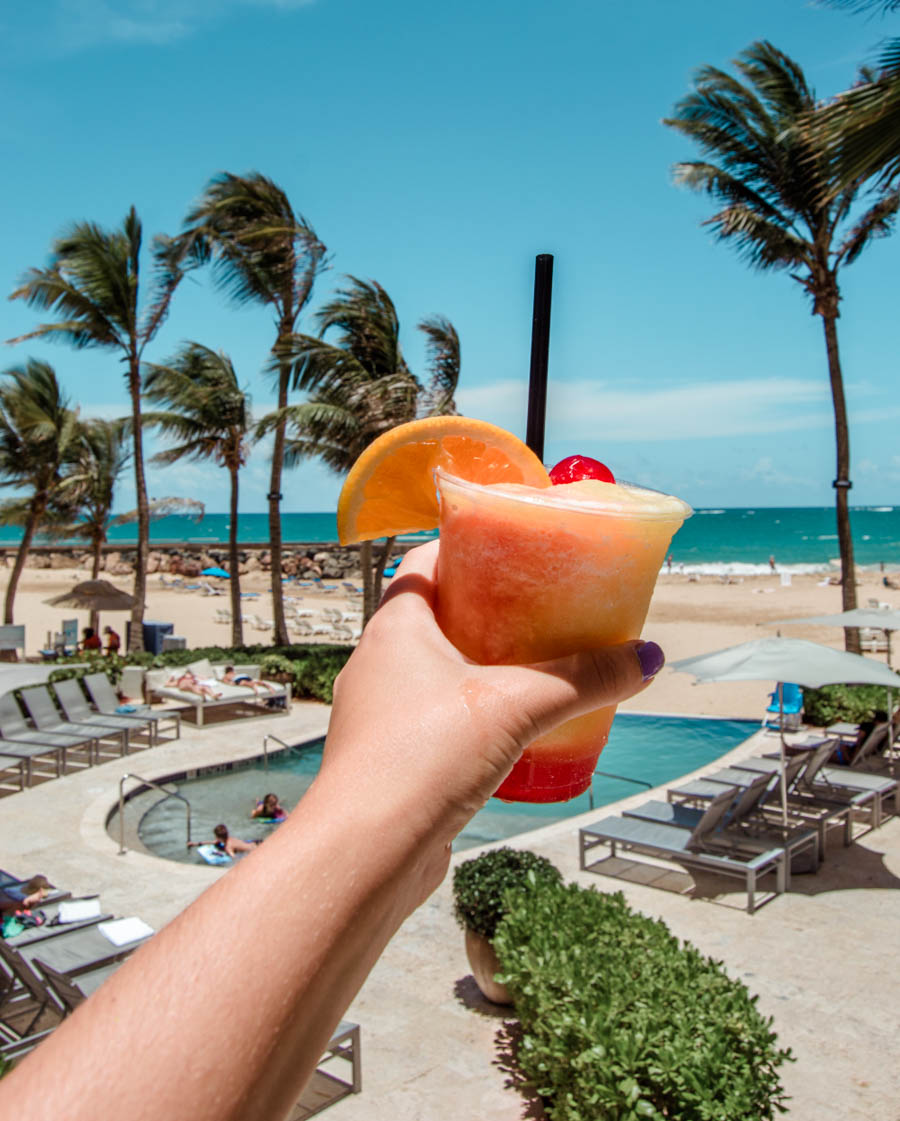 Related Post: Read my review of the other hotel I stayed at in Puerto Rico,

Hotel El Convento review

. This hotel is located in the heart of Old San Juan. 
The Grounds/ Amenities
The grounds of La Concha Resort can be described as a modern, luxury oasis. Wherever I went on the property, I felt the cool comfortable vibe. I enjoyed the many lounge areas available; in the Suites Tower, by the pools, and in the lobby. Every space felt like a hidden gem. I couldn't help but feel every bit relaxed walking around the property. 
What made the grounds spectacular was the fruit infused water dispensers around the property. No matter where I went on the property, there was ice cold water available. Water may seem like a simple thing, yet it is quite the luxury considering most hotels charge by the bottle.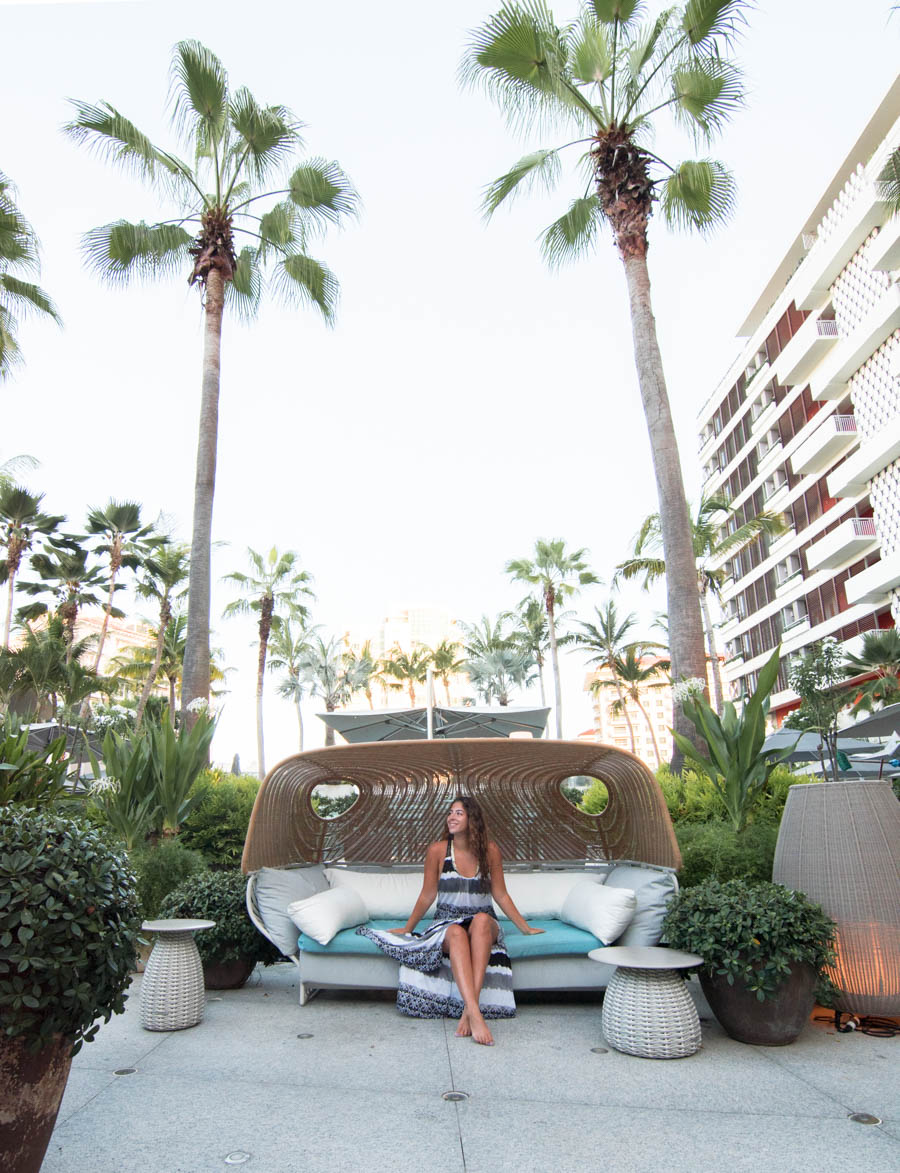 Pools
There are three pools at La Concha Resort including the multi-level main pool, the Sereno pool, or the Ocean Terrace infinity pool. Each pool has it's own appeal. The main pool is perfect for swimming and families; the Sereno Pool is an infinity pool conveniently located by the beach entrance, and the Ocean Terrace infinity pool is an adult-only oasis. I spent an ample amount of time between these pools and the hot tubs located by the main pool.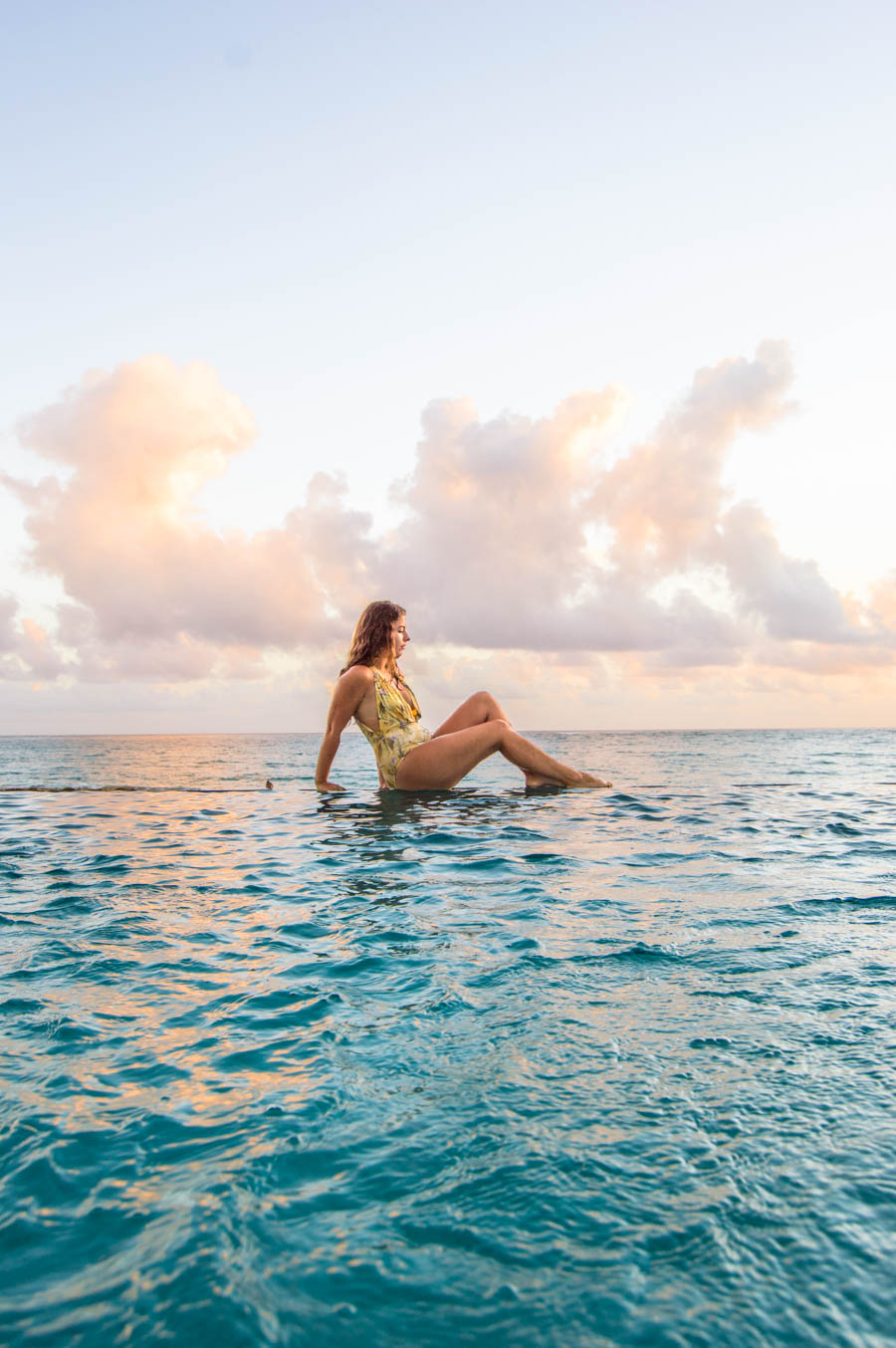 Beach
The main attraction at La Concha is the beach. The Atlantic Ocean is only steps away from the hotel, making this the ideal spot to stay for a beach getaway. Condado Beach is full of rock scattered sandy shores and the water is wavy! It's the perfect beach for jumping the waves and relaxing on the sand. La Concha offers complimentary towels, beach chairs, and umbrellas at the beach. One of the beach attendants will set an umbrella up for you but keep in mind chairs/umbrellas are available first-come, first-serve.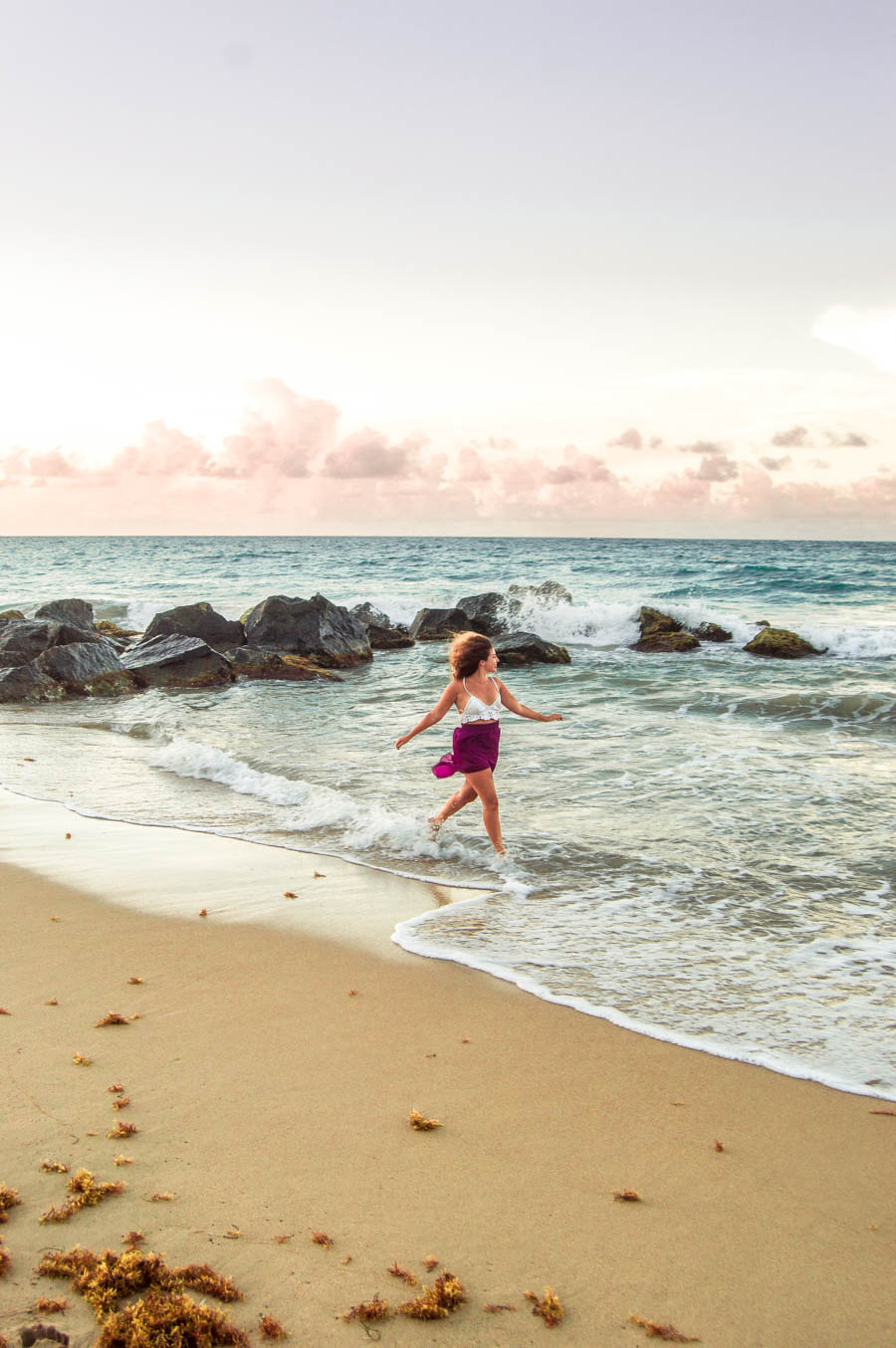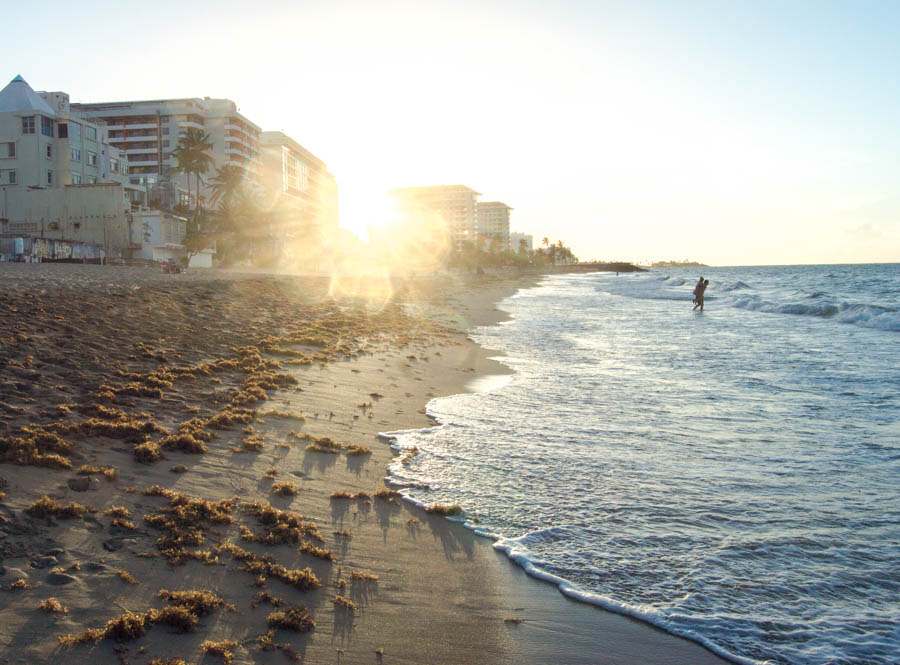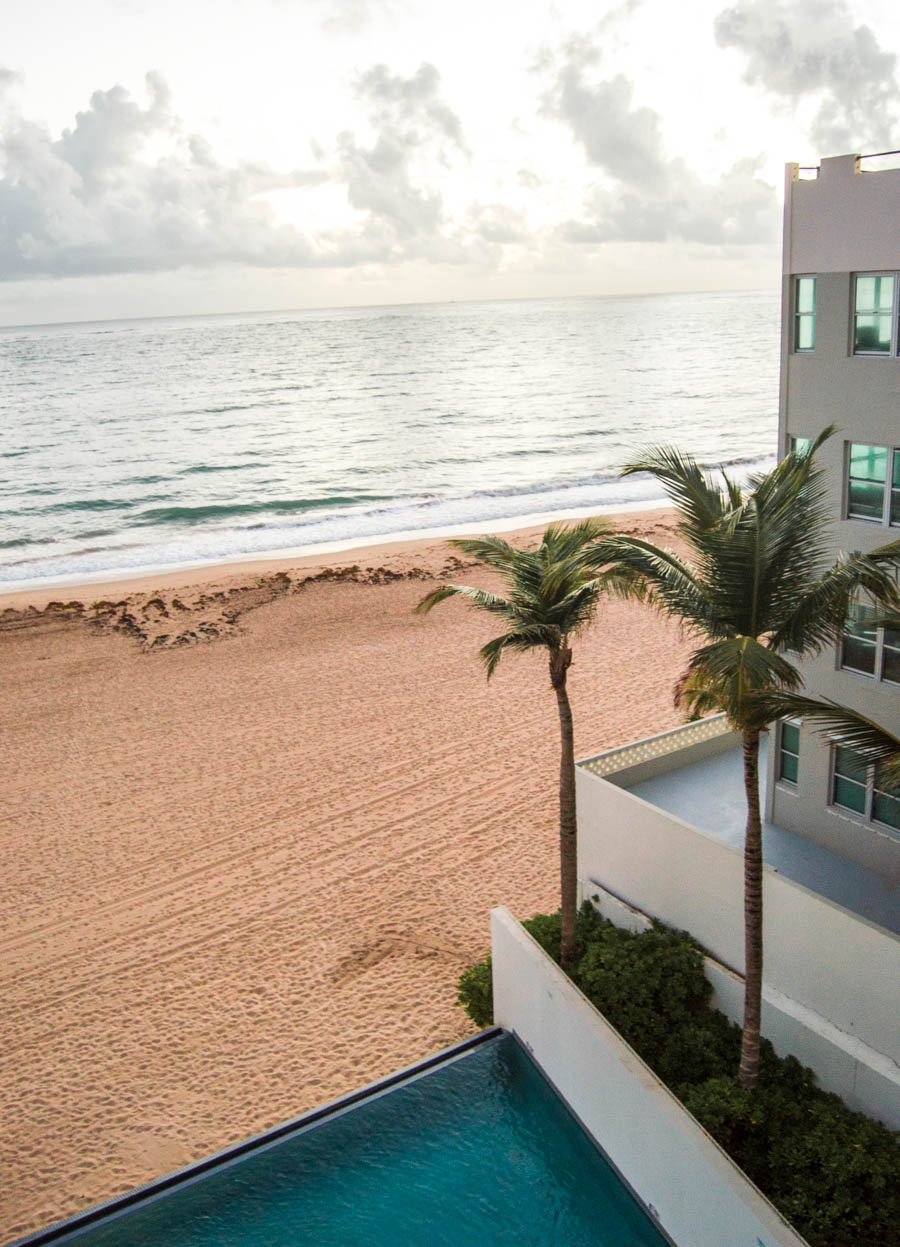 Casino Del Mar
Casino Del Mar is the perfect spot for a night out in Puerto Rico! There are games available to satisfy every type of gamer from slot machines to card tables. Even better, this casino is open 24/7 and is the place to see and be seen in Condado. Families have no fear. While there is a casino on property, La Concha Resort is such a large property that any potential lobby noise won't travel to your room.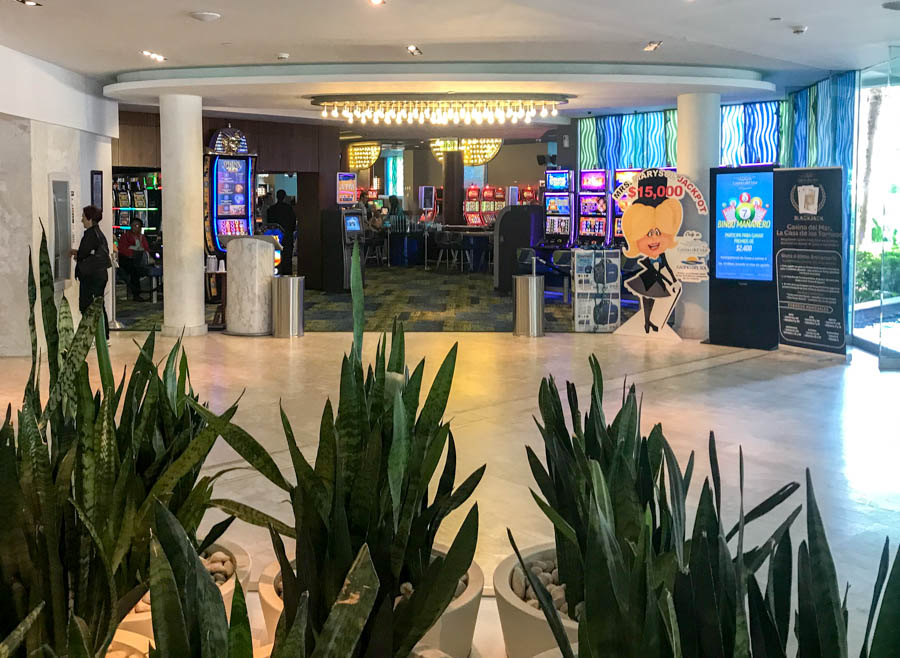 Fitness
There is a full fitness center at La Concha with the best view, the ocean! Additionally, there are daily classes available including wine yoga and water fun classes! 
Condado Bike Experience
One of the more interesting amenities at La Concha is the Condado Bike Experience, complimentary bikes available for guests of the hotel. I love the idea of picking up a bike and riding around Condado. If you feel up for a couple of miles, you can even ride your bike to Old San Juan and drop it off at one of the sister properties, Hotel El Convento.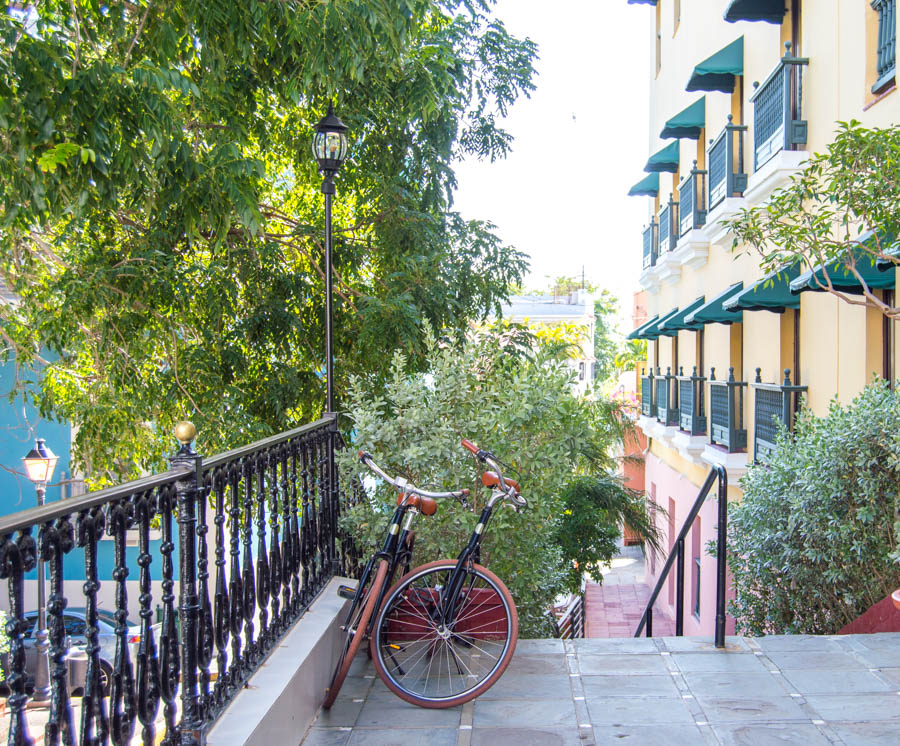 Liked this post? Pin now, Read later!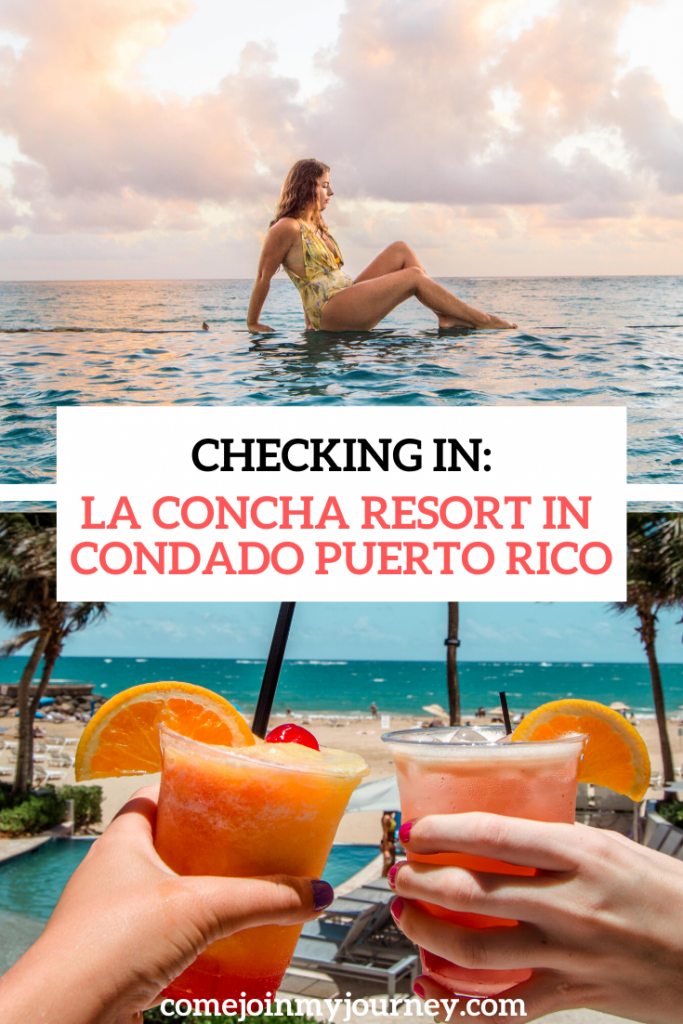 Come Join My Journey was welcomed to La Concha Resort as a guest, however, my opinion is as always my own.