Tucked away in the Finger Lakes region of New York, nature meets luxury at Firelight Camps. Firelight Camps, a glamping spot in Ithaca, allows you to disconnect from everyday distractions while still enjoying modern luxuries. While Firelight Camps give you the opportunity to enjoy traditional camping activities, it is an elevated, glamorous camping experience. There's no need to pitch your own tent, pack a sleeping bag, or worry about getting a fire started. Almost everything at Firelight Camps is taken care of for you. All you need to worry about is checking in and checking out from your everyday distractions. My stay at Firelight Camps proved to be an unforgettable experience. I was able to enjoy the camp-like atmosphere, the beautiful natural surroundings, and amenities you won't find at a standard campground.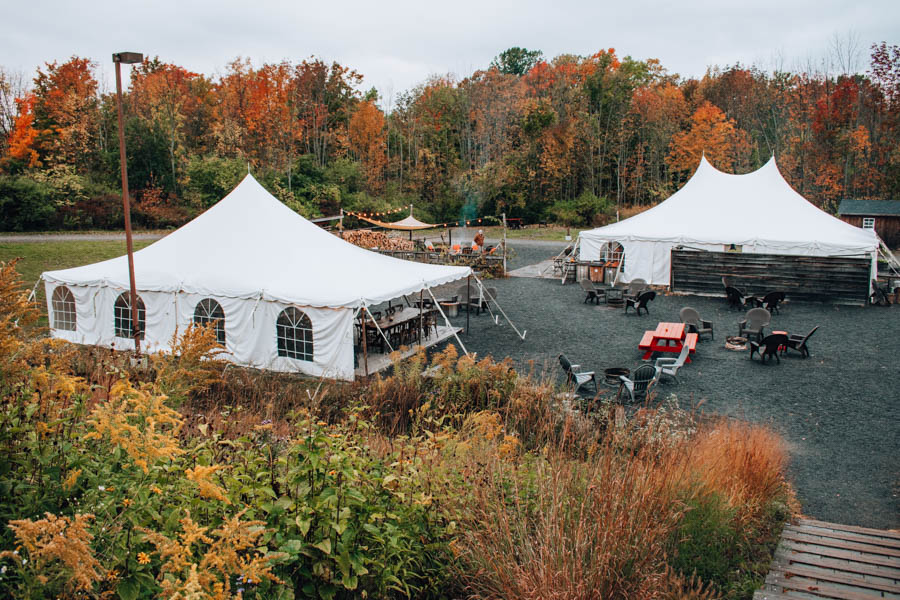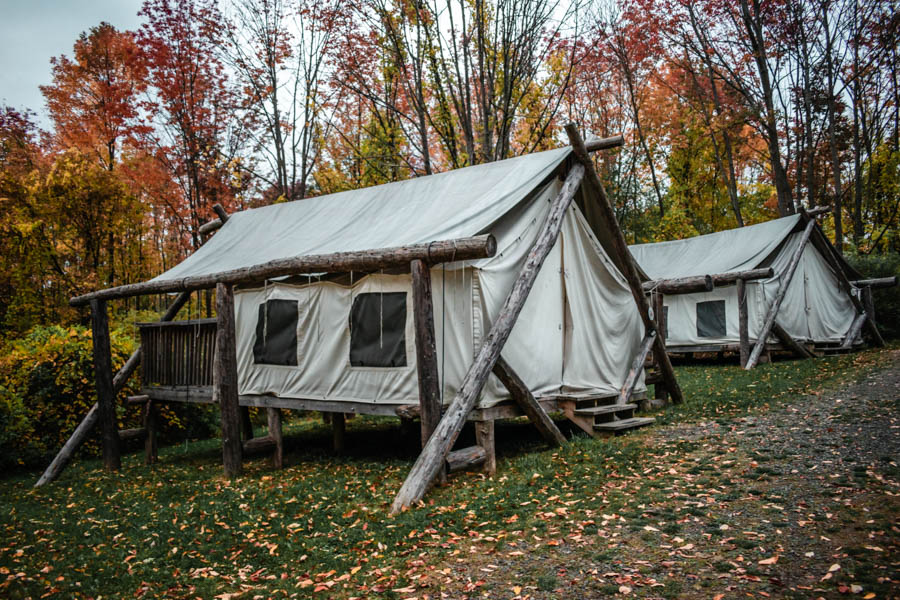 The Location
Firelight Camps is located in Ithaca, NY. Ithaca is a compact yet vibrant city in the Finger Lakes region of New York. While the city center is a convenient quick drive away, Firelight Camps is situated on the outskirts of the city. Its location gives Firelight Camps a feeling of getting away from it all, while really you are just minutes from the conveniences of Ithaca.
At Firelight Camps you will feel surrounded by nature. The campground is located adjacent to Buttermilk Falls State Park. Upper Buttermilk Falls State Park is even assessable by a hiking trail from Firelight Camps.
The Tents
The tents at Firelight Camps are what sets this glamping spot apart from a typical camping ground. While you are sleeping in a tent, it is a luxurious safari-style tent. There is no need to pitch your own tent here, your tent will be ready and awaiting your arrival. Sleeping in the tents at Firelight Camps is not your basic tent camping experience. These tents are spacious, structurally sound tents adorned with a tarp to block out the elements, hardwood floors, and furnishing.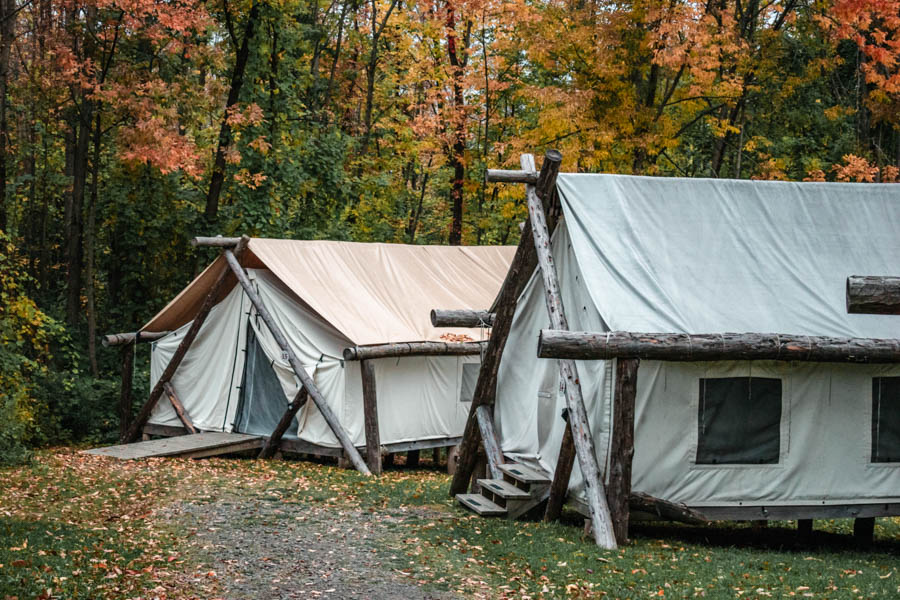 Interior of Tents
You simultaneously feel like you are in a tent yet also a comfortable hotel room. The comfortable beds and battery-operated lanterns give the comforts of home while you experience the outdoors. Yet, the lack of electricity in your tent and the sounds of the wind blowing and the woodland animals scurrying about allows you to disconnect from your everyday life. (While you have the opportunity to disconnect, you are not off the grid, so if you want to stay connected, you can). Additionally, there are electric tents available if you would prefer to have electricity. I would recommend booking one of the electric tents if you visit later In the Fall season to keep you warm at night.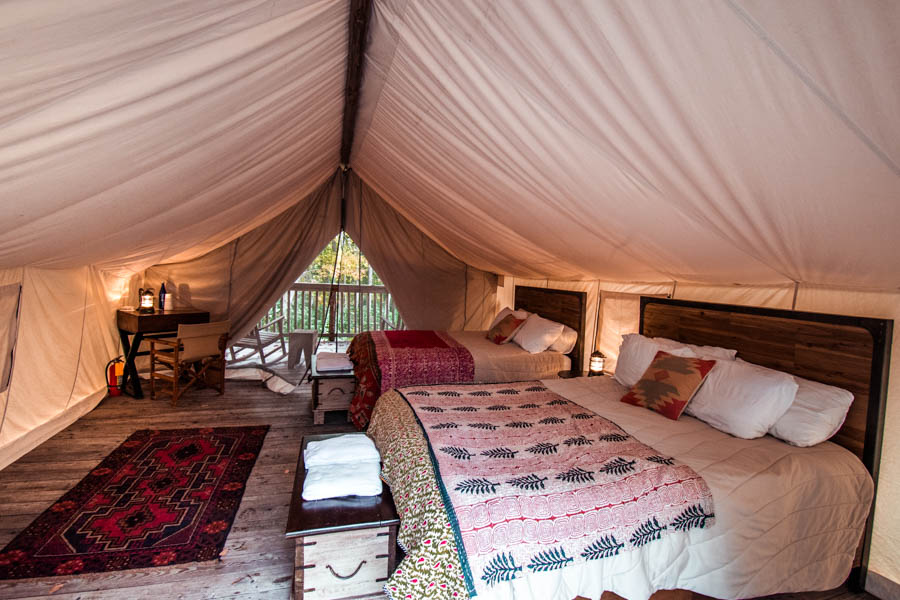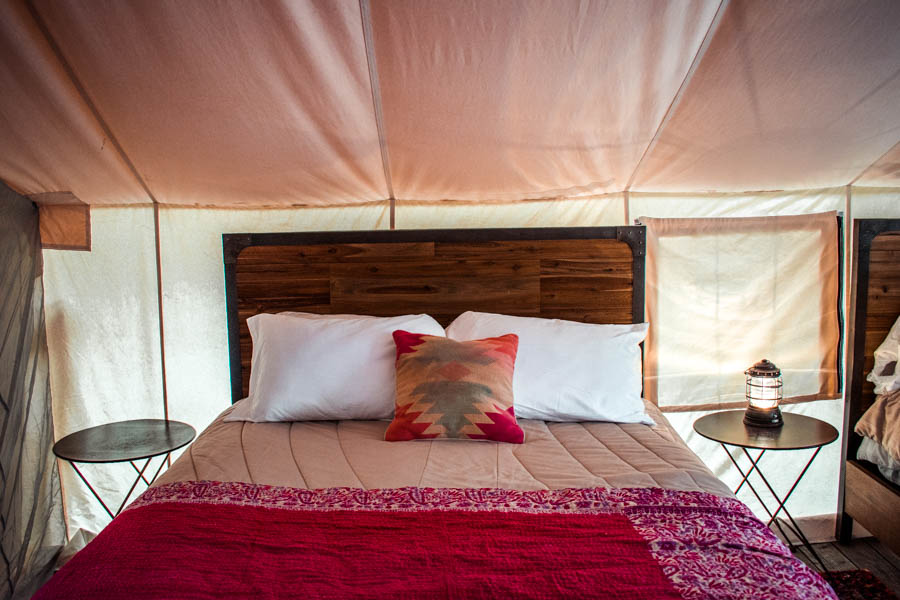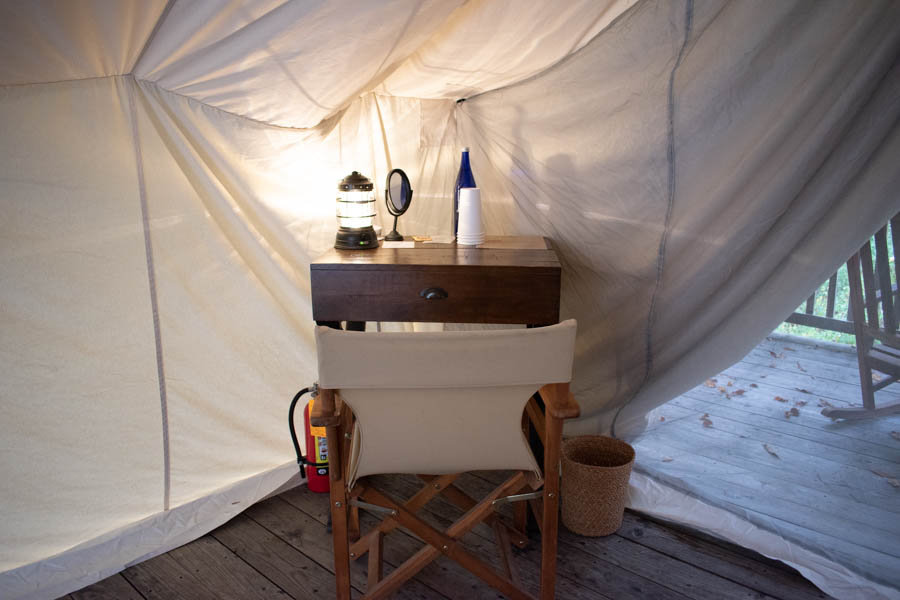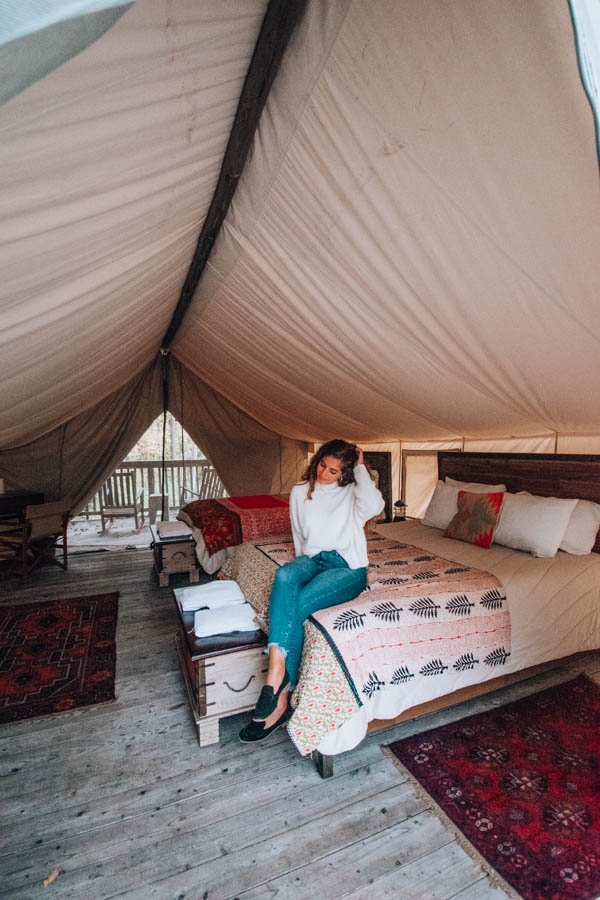 Tent Porch
In addition to the very cozy interior of the tents, each tent also has a private porch. Sitting on the rocking chairs on the porch, listening to the birds chirp, and watching the breeze rustle the leaves was the most wonderful way to connect with nature.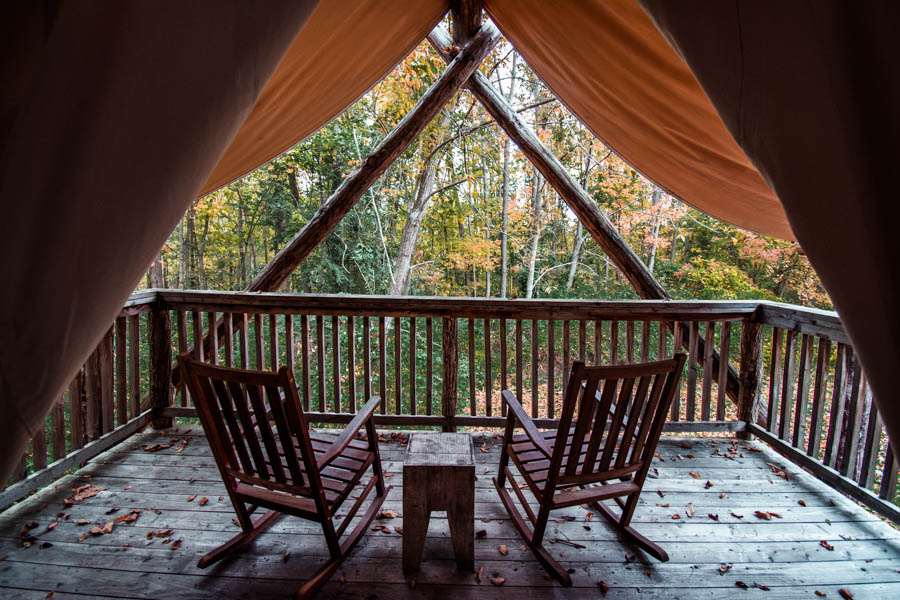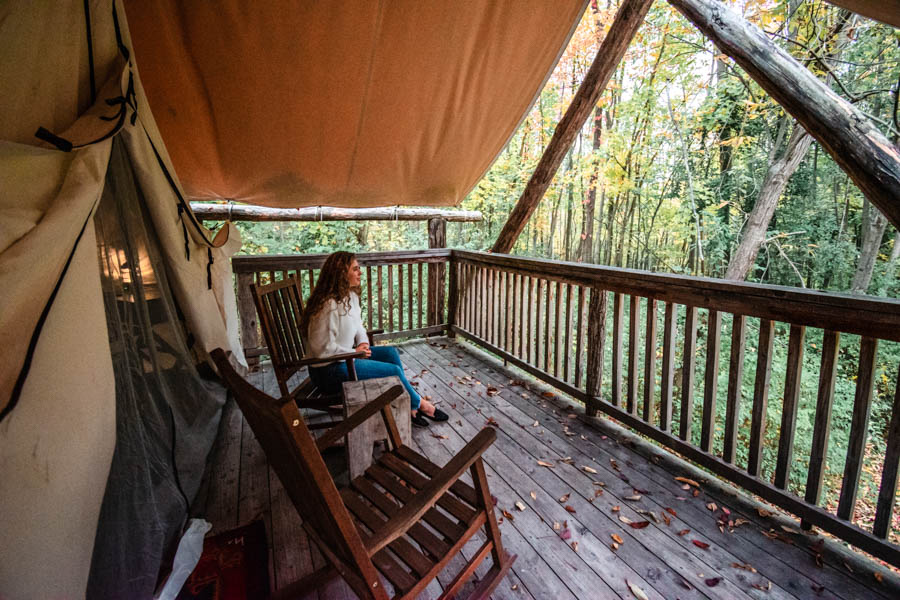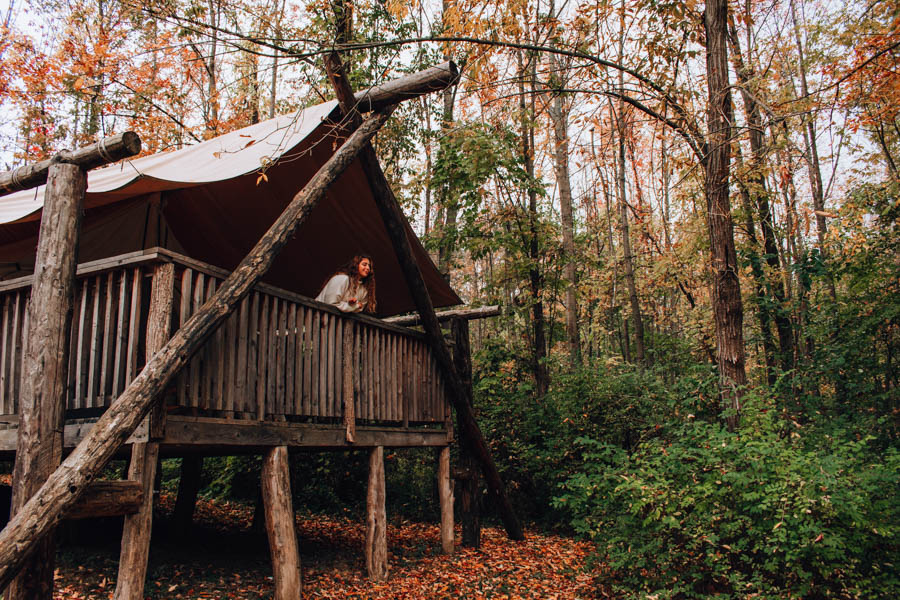 Firelight Activities/ Amenities
There are plenty of activities and amenities at Firelight Camps to bring your glamping experience to the next level.
Campfires
Located in the lounge area of Firelight Camps, you will find an array of communal campfires. There are plenty of fire pits available, and the staff is more than happy to get one started for you if there is a specific spot you would like to sit. This was so helpful because there was no struggling to get a fire started. All we had to do was throw on additional logs as the fire died down.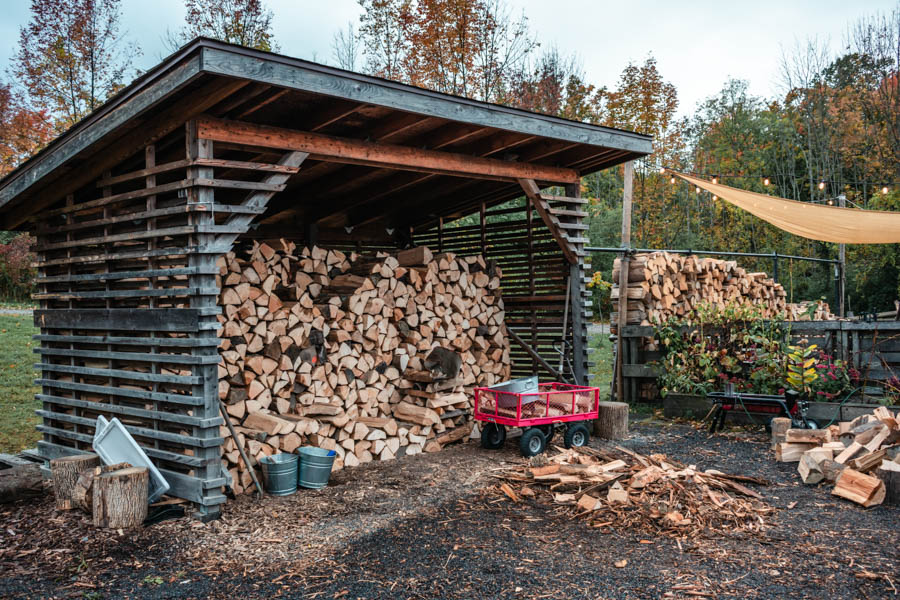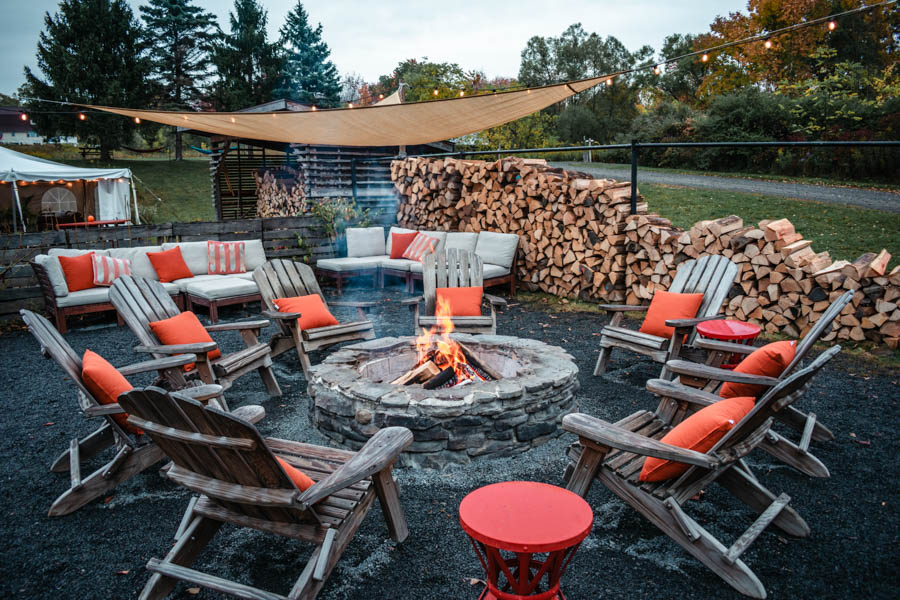 If you want to socialize, grab a seat at the large main campfire. Here, you may be joined by other campers and be able to mingle and chat about your experience. However, if you'd prefer your own campfire, there are plenty available. We choose our own fire pit, which was great because we had our own space where we could relax and talk, while still feeling like we were able to enjoy the atmosphere of Firelight Camps.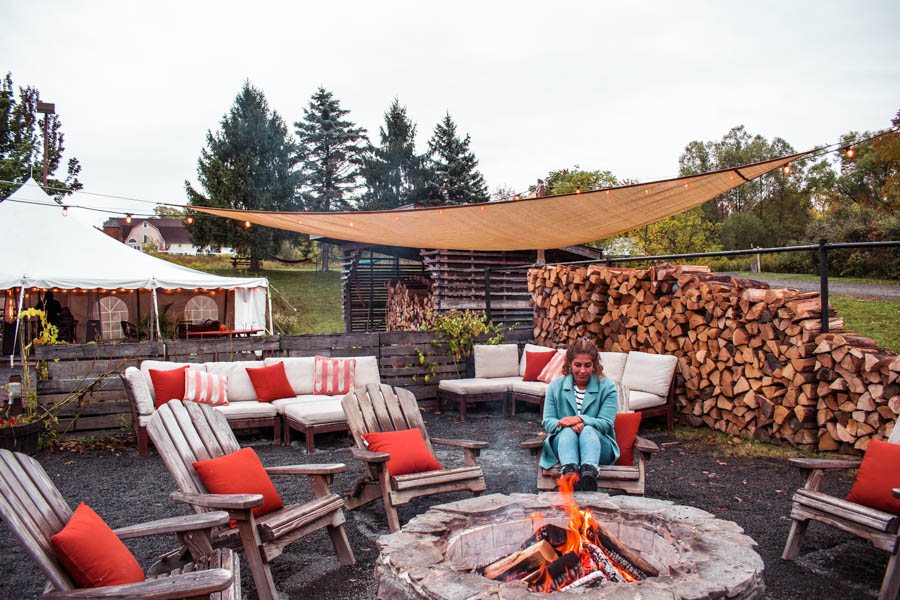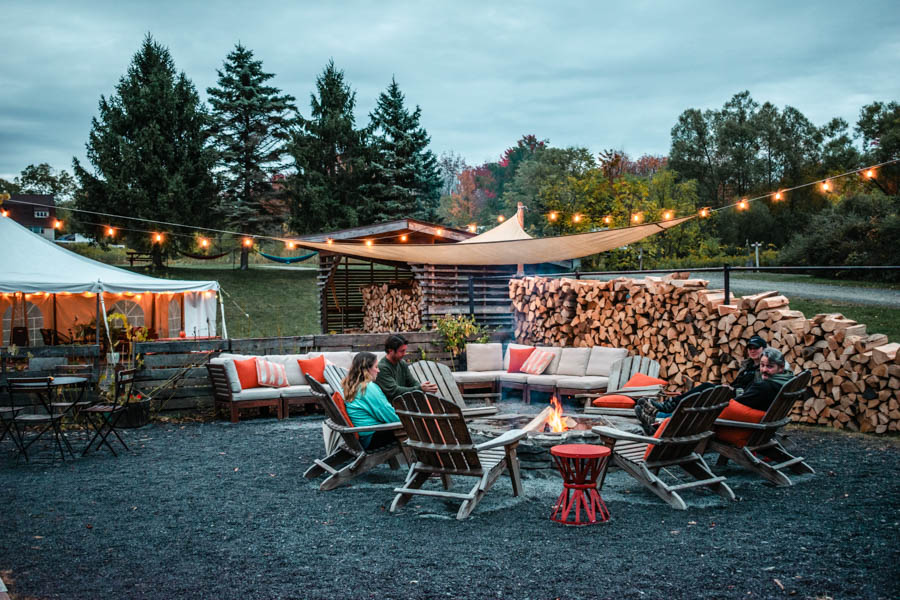 Trails
One of the best ways to truly connect with nature while staying at Firelight Camps is to get out on the trails. There is a hiking trail accessible from the campgrounds that bring to you Upper Buttermilk Falls State Park. From here, I would suggest taking the Lake Treman Trail which is a moderate scenic loop trail around the lake. This trail was very scenic and only took us roughly an hour and a half to hike from Firelight Camps, with a lot of stops for photos and taking in the views.
If you're feeling adventurous, you can even follow the trails all the way to Gorge Trail at Buttermilk Falls State Park, which is the most popular part of the park. However, unless you're an avid hiker and up for a full day of hiking, I would consider driving to the main entrance of Buttermilk Falls State Park to do the Gorge Trail.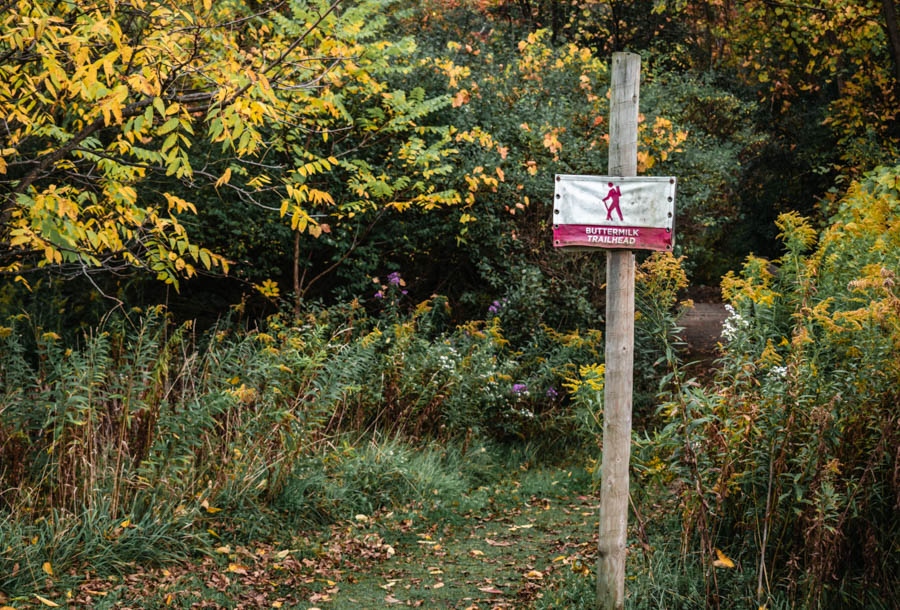 Bathhouse
Located only a couple minutes walk from your tent is a bathhouse equipped with private toilets and showers to use. Here you will find plush towels and other essentials such as shampoo, conditioner, body wash, body lotion, and hair dryers.
Recreation
In addition to the wonderful great outdoors, there are plenty of recreation activities available at Firelight Camps. There is a bocce court, corn hole, and a game library available. This is great because you don't have to pack any games or other things to keep you entertained. There are also hammocks and a wooden swing where you can relax.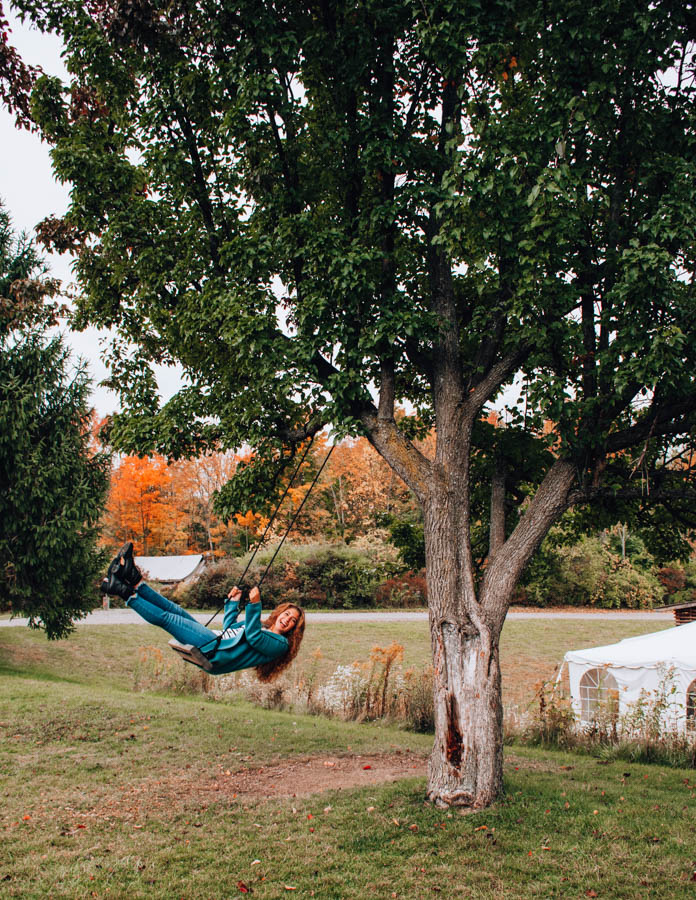 Food/Bar
There are food and drink options available at Firelight Camps that will enrich your stay, or you can always BYO picnic and snacks.
Camp Store Provisions
If you want to have a true camp-like experience, you can pick up some "provisions" from the store. Here you can pick up some hot dogs to roast by the fire and seasonal sides. Make sure to grab a s'mores kit from the Camp Store to have the quintessential campfire experience. One of my favorite things about Firelight Camps was the s'mores kits that were available. There is nothing quite like roasting a marshmallow by the fire and having delicious s'mores. And these homemade kits had delicious chocolate and marshmallows.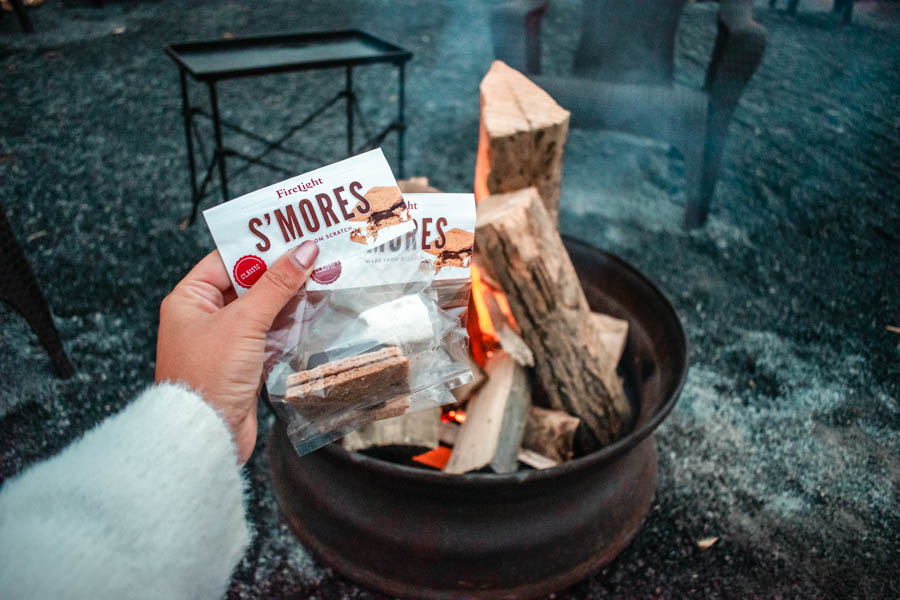 BYO Picnic
I would recommend bringing food or a picnic with you to Firelight Camps so that you will have something substantial to eat. I picked up food and enjoyed my dinner on the deck of my tent. There are also plenty of tables available to sit in the communal area of the camp. If you bring something to cook, propane and charcoal grills are available.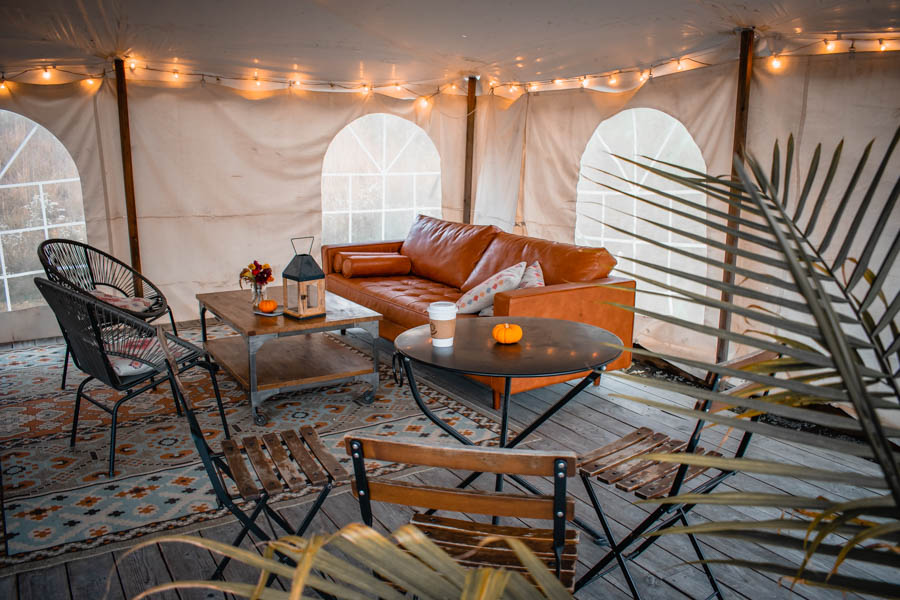 Breakfast
Included in your stay is a complimentary locally sourced breakfast. This includes pastries, fresh fruit, yogurts, oatmeal, and granola. Everything tasted so fresh, healthy, and delicious. Typically breakfast is served buffet styles, however, currently, it is pre-packed for each guest in a cooler. 


Bar
The fact that Firelight Camps has a bar brings the whole experience to another level. The bar serves local wine, cider, beer and spirits, and specialty cocktails. This is a great way to sample some of the local micro-producers of the Finger Lakes region and to unwind with your drink of choice. I opted for the Campfire Margarita which was made with burnt sage. I enjoyed this smoky cocktail by the fire, which was the perfect way to end my day.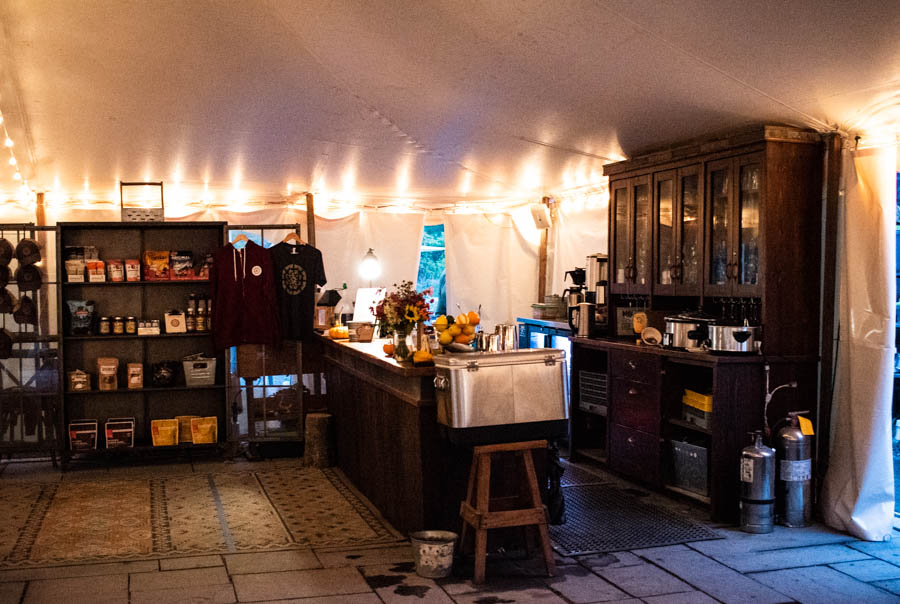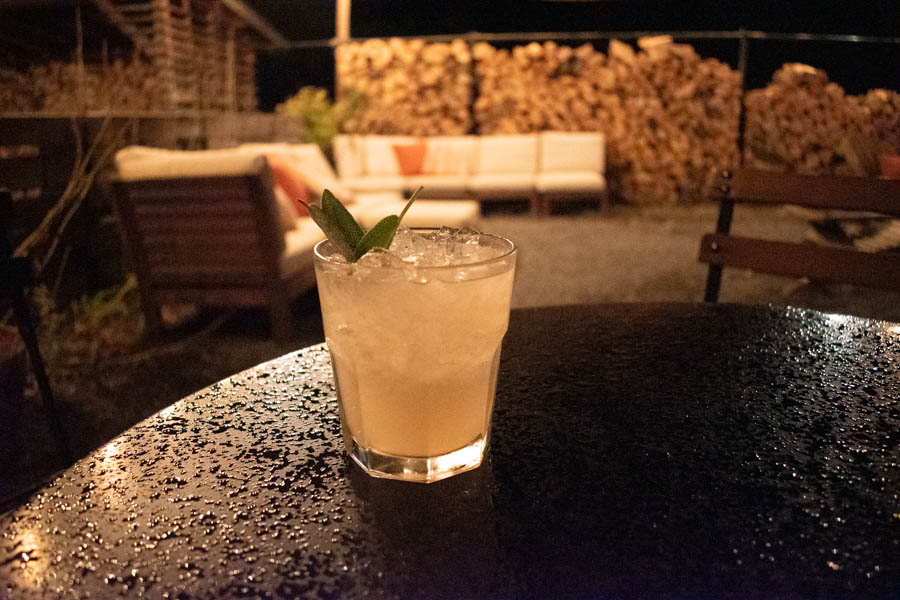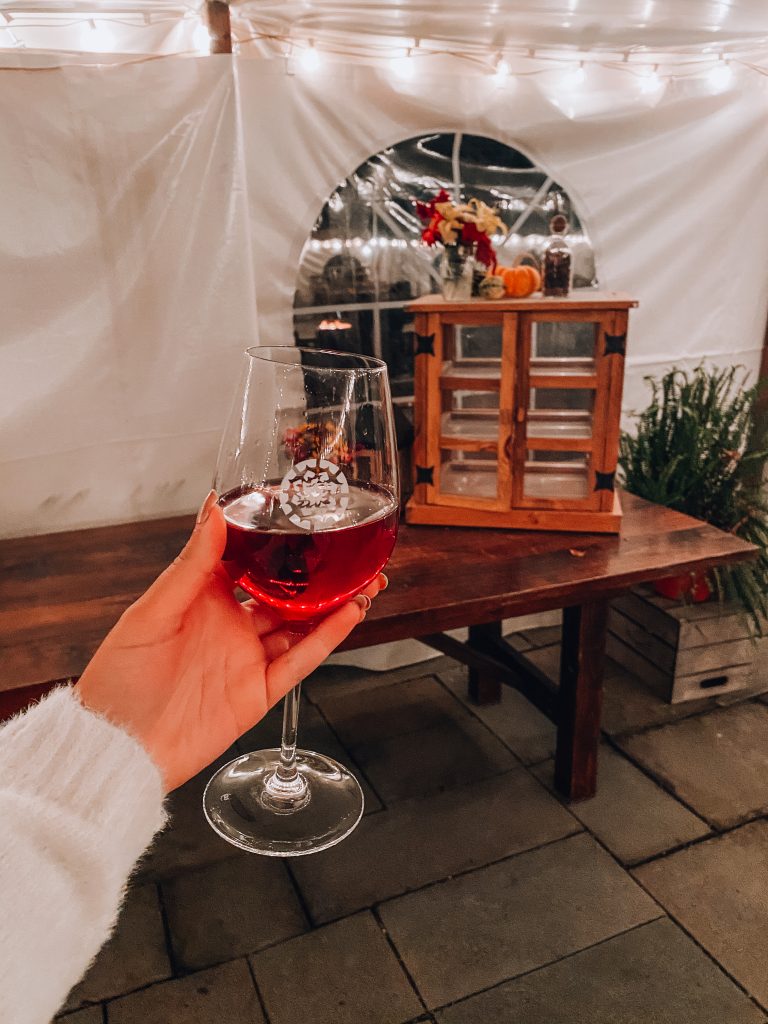 More Photos to Inspire you to Stay at Firelight Camps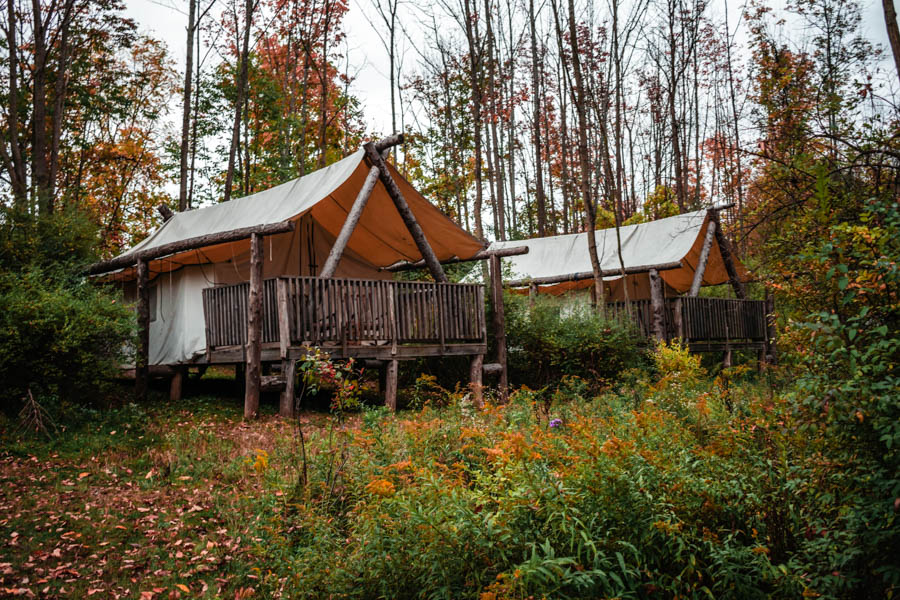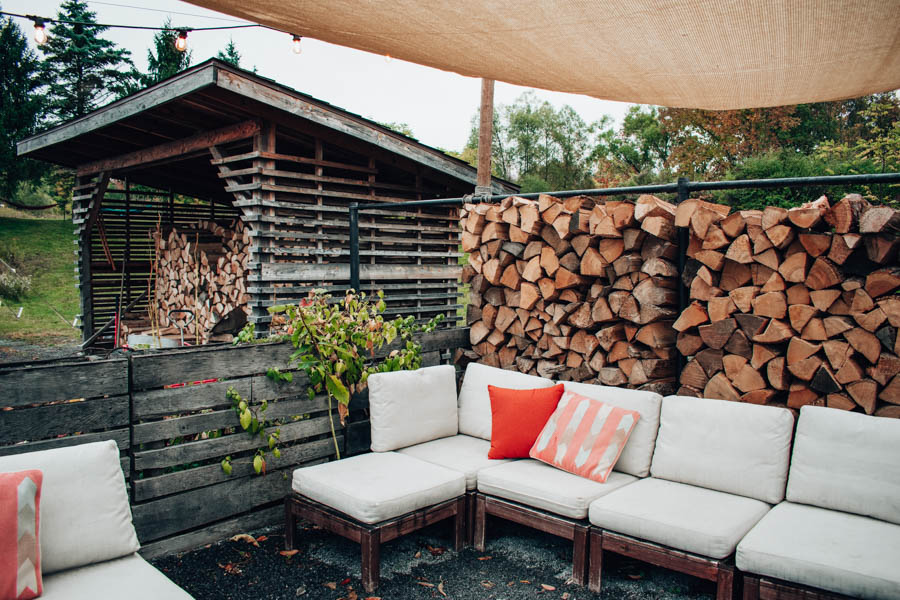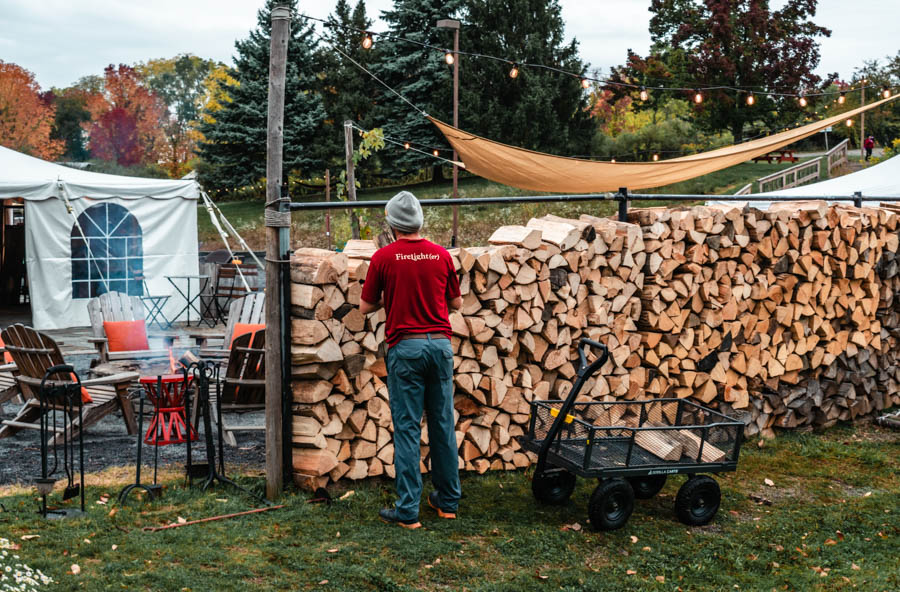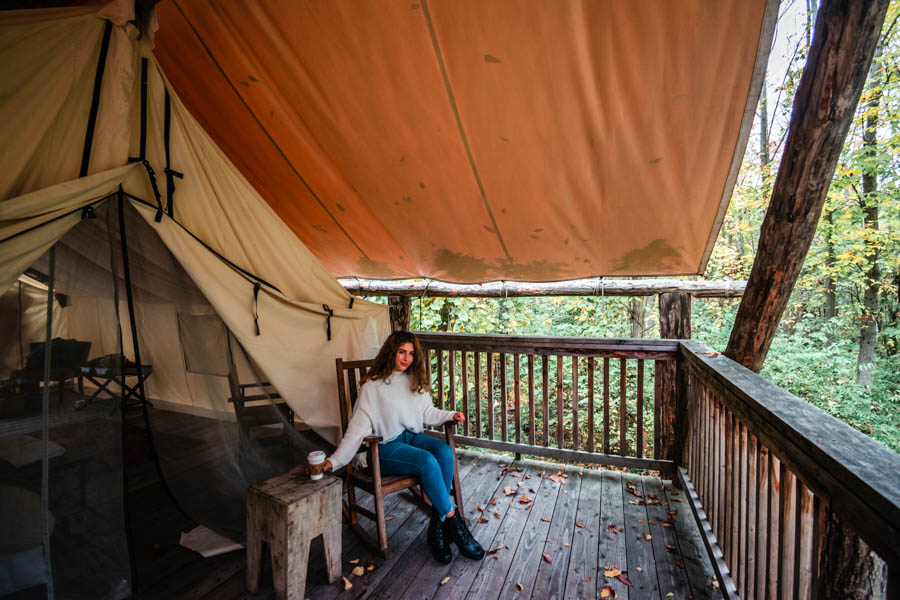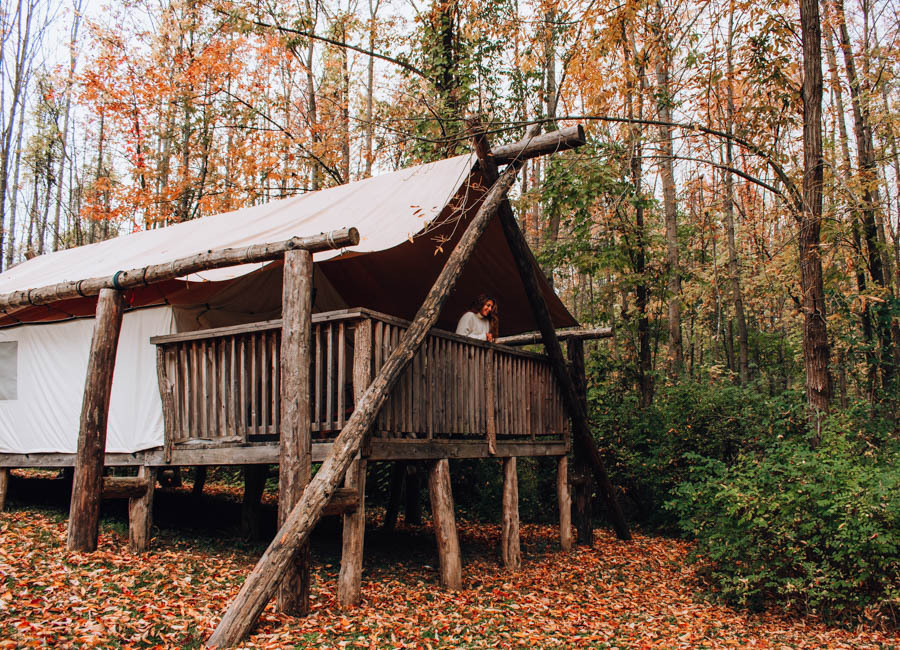 Come Join My Journey was welcomed to Firelight Camps as a guest, however, my opinion is as always my own.