Nashville, a city famous for its country music and as the ultimate bachelorette getaway. But, Music City is also a seriously underrated foodie city. I've never considered myself a foodie traveler. While I always sample the local cuisine and seek out food halls and markets on trips, I'm not a foodie. Until my trip to Nashville, I have never intentionally gone on a food-focused trip. Yet, when presented with the opportunity to essentially eat my way through Nashville on a girls' weekend, I couldn't turn that down. The restaurants highlighted in this foodie guide to Nashville have seriously turned me on to making food a bigger part of my travels. Just because I haven't been a foodie in the past, didn't mean I couldn't start somewhere.
So there we were, driving along the highway to Nashville from Atlanta with a food-focused itinerary ready to tackle some of the best places to eat in the city. Of course, we found time for some sightseeing and finding the best photo spots in Nashville, but mostly we spent the weekend eating.
What to Eat in Nashville



Before delving into this foodie guide for Nashville, here are the top things to eat in the music city. There are endless restaurants in Nashville, but you will want to focus your culinary exploration on these quintessential Nashville foods.
Hot Chicken
Biscuits
Brunch
Donuts
Meat and Three

Tennessee Whisky
Where to Eat in Nashville
Over the course of three food-filled days in Nashville, we had some of the best meals; each meal was distinctly delicious. My mouth is watering thinking back to these dishes from these top Nashville restaurants. I seriously do not understand why more people aren't talking about how amazing the food in Nashville is. From the most Instagrammable cafes (with good food) to life-changing hot chicken (seriously, I still dream about Nashville hot chicken to this day), this food-filled weekend just may have converted me into a foodie traveler. 
Cafe Roze
The name is very fitting for this pastel pink cafe. At Cafe Roze, everything is pink. The tables, the bar, and even the coffee's pink. Be sure to order the rose latte while you're here. The rose latte is decorated with actual petals and has a pinkish hue. It's very Instagrammable and most importantly, it was a good coffee with a unique flavor. The food you'll find here isn't your typical southern homestyle cooking, but it's trendy yet equally delicious dishes. The yogurt bowl was an absolute must for breakfast, it was a nice light meal to start the day of copious food. The waffles are a delight if you have a sweet tooth. No matter what you order for breakfast, you must order the chocolate croissant. The chocolate croissant at Roze Cafe is one of the flakiest, best croissants I've ever had.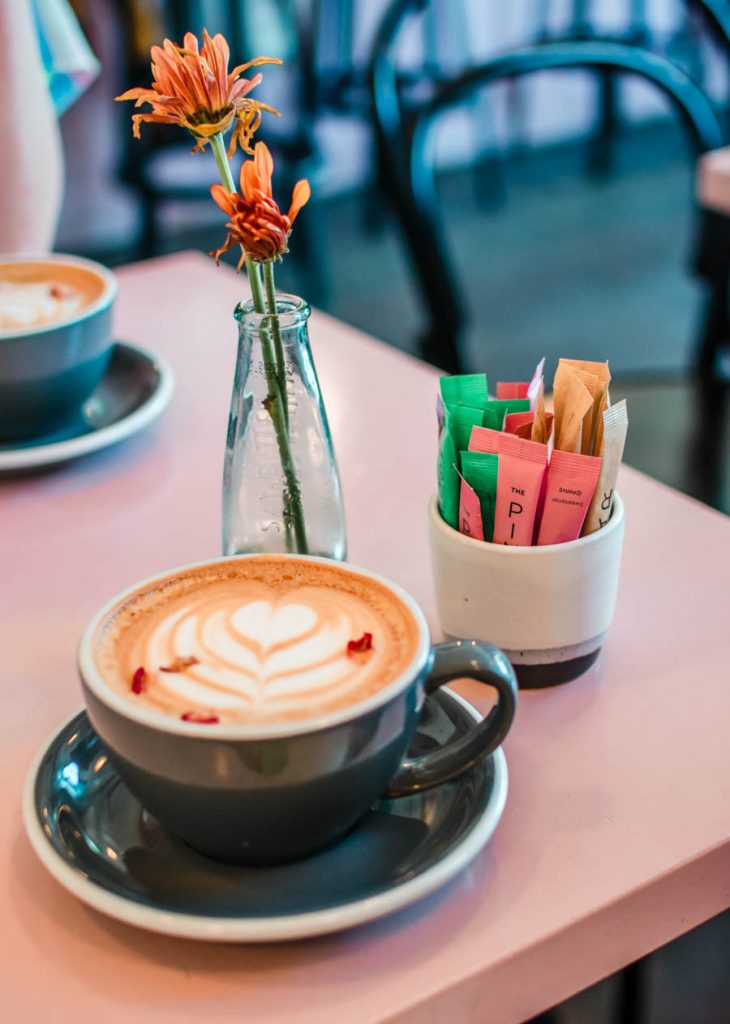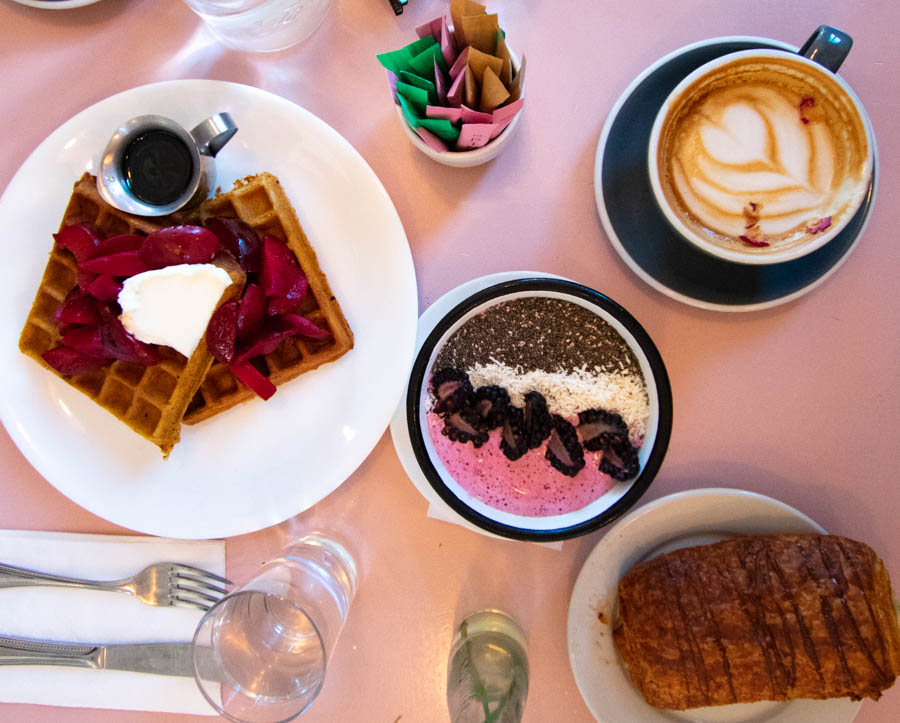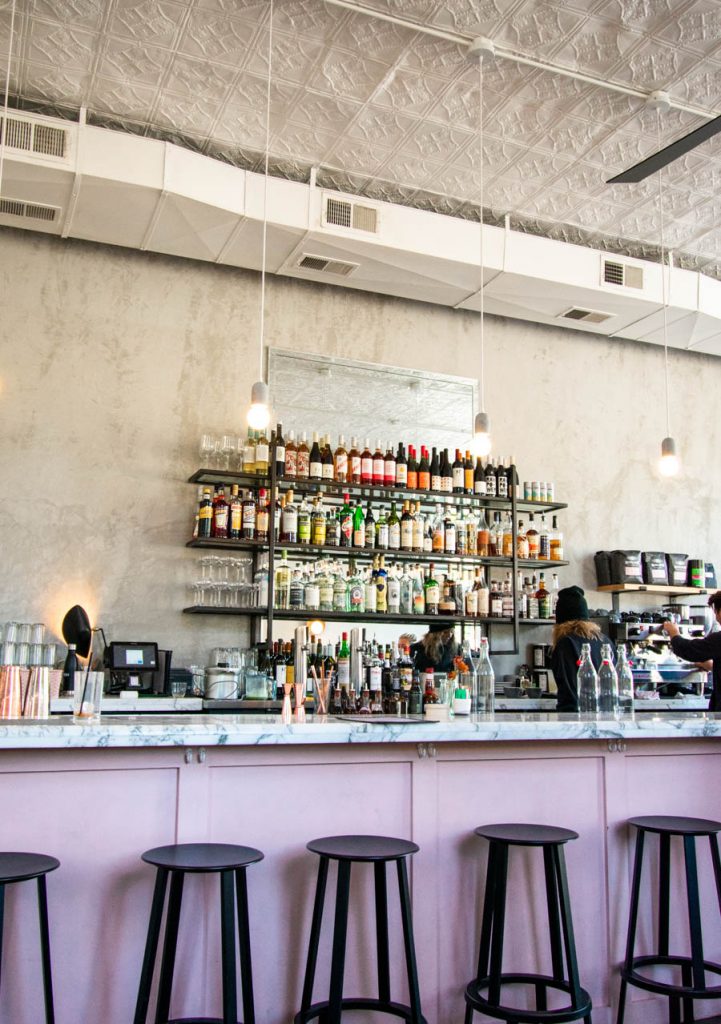 Parson's Chicken and Fish
During my trip to Nashville, I ate at Parson's Chicken and Fish and had the most amazing hot chicken sandwich. Probably one of my favorite restaurants that I visited in the city for amazing food, a great patio, and atmosphere. I ordered the hot chicken sandwich and the savory crunchy fried chicken was dripping with flavor. The service was quick and the food was delicious. One of my favorite meals I've ever had. 
It seems that Parson's Chicken and Fish is temporarily closed and set to reopen in March. Another option is to visit Hattie B's Hot Chicken, which is a Nashville staple!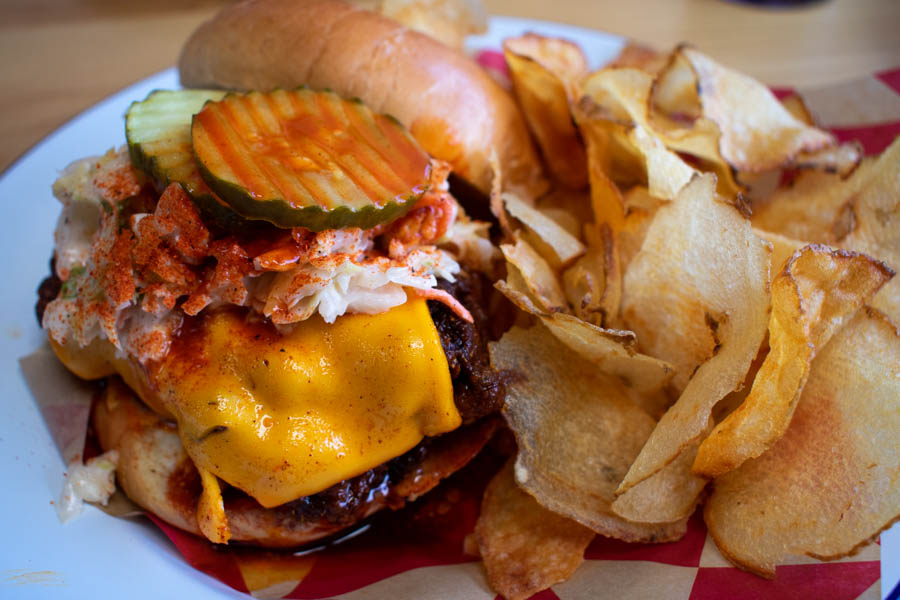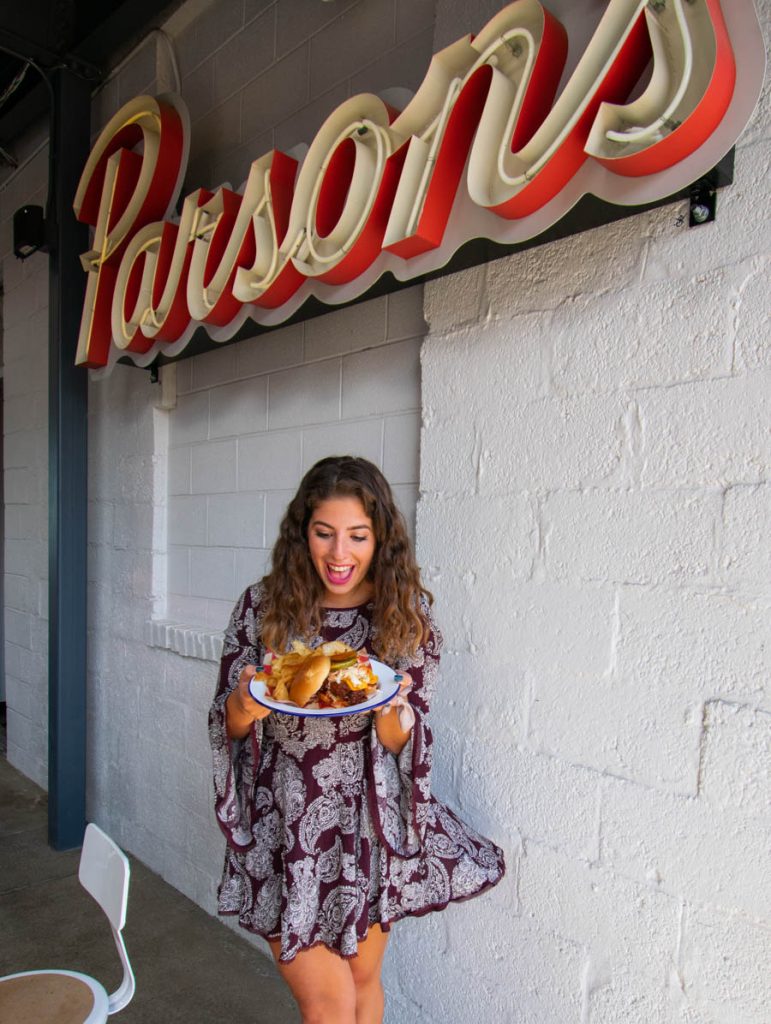 SILO
This upscale Southern bistro has a fantastic menu, including a list of small sharable plates. I would consider SILO as elevated Southern comfort food. The small plates were perfect for the often heavy southern dishes like cornbread. These small plates are also perfect for sharing with a group of friends as they allow you to try a little of everything. SILO has a sophisticated ambiance with an affordable menu, so it allows you to have a nice night out without blowing your budget.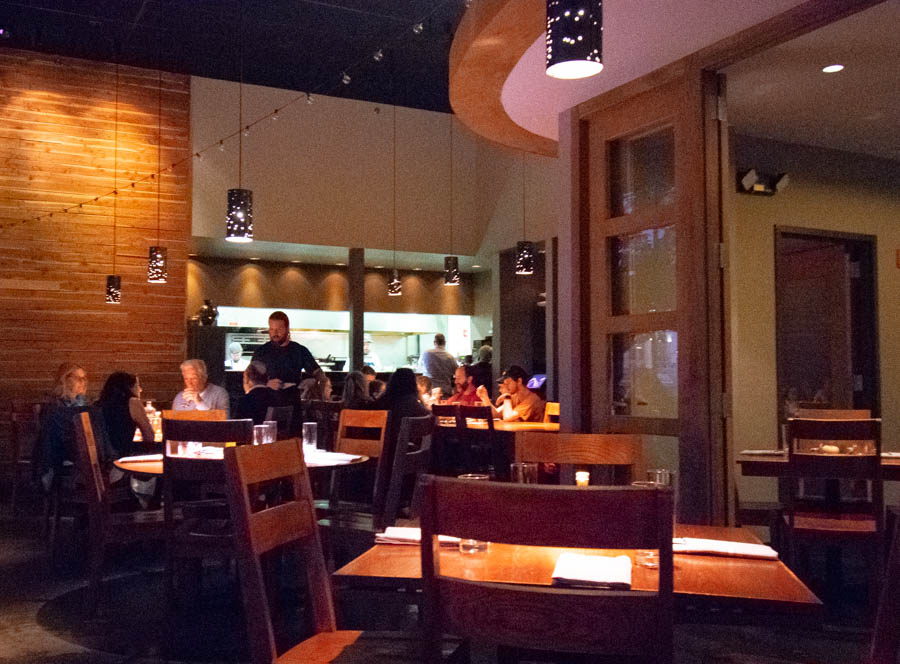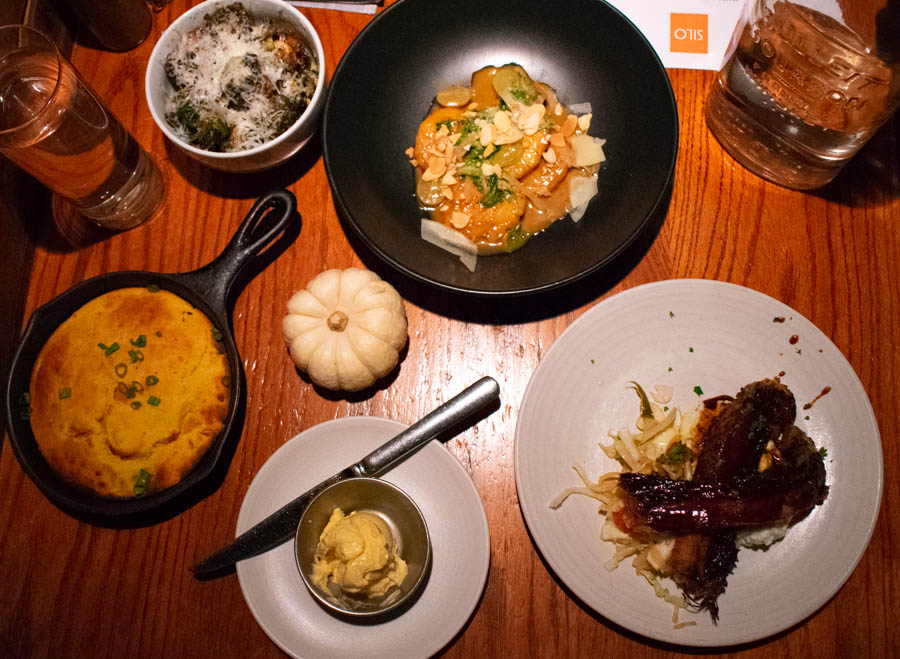 Five Daughters Bakery
Prepare yourself for some of the best donuts you've ever had at Five Daughters Bakery. And set your alarm to get here early, a line starts forming at Five Daughters Bakery before it even opens. This is one of the top-visited spots on this foodie guide to Nashville. The donuts are that good! Five Daughters Bakery is located in the 12th South neighborhood of Nashville. After indulging in these decadent donuts, you can walk them off checking out the murals in this trendy neighborhood.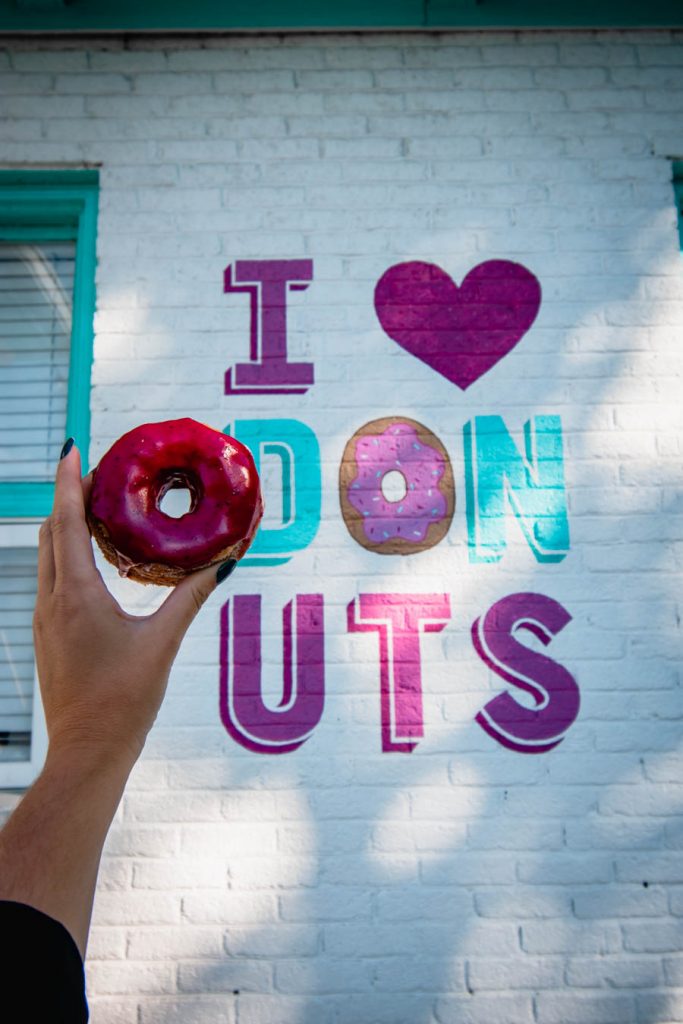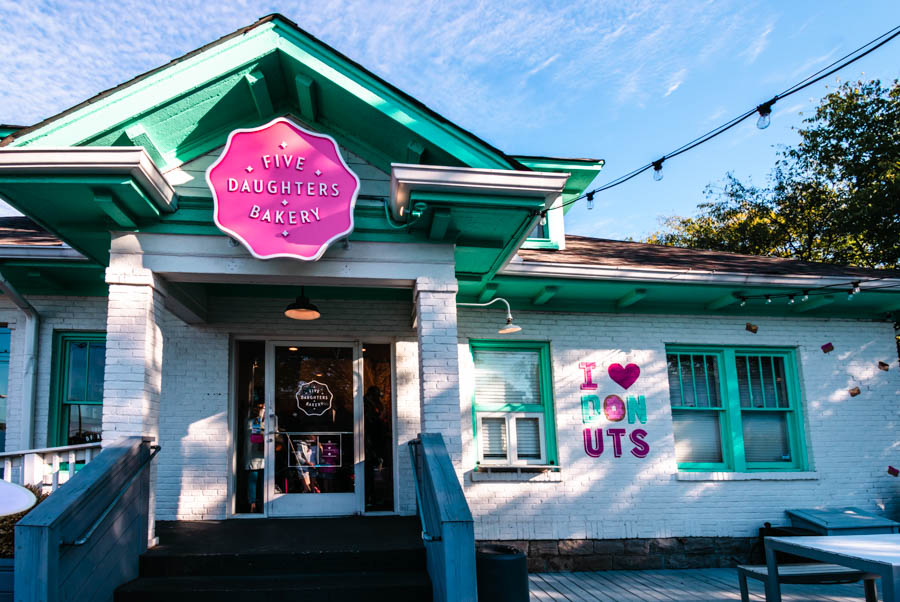 Nashville Farmers' Market
The Nashville Farmers' Market is the ultimate foodie heaven. Inside the Market House are twenty locally owned shops and restaurants, making this the ideal place to sample food in the city. There is plenty of seating and various types of restaurants varying from Mexican, Southern to coffee shops and crepes. Already full from lunch, I opted for a vanilla bourbon latte from Farm City Coffee.  I couldn't think of a more "Nashville" latte than that!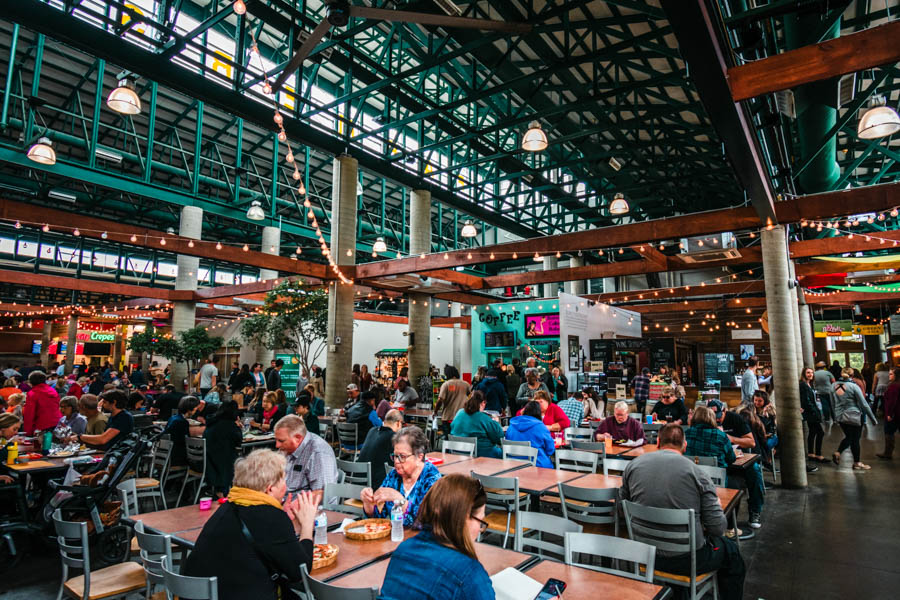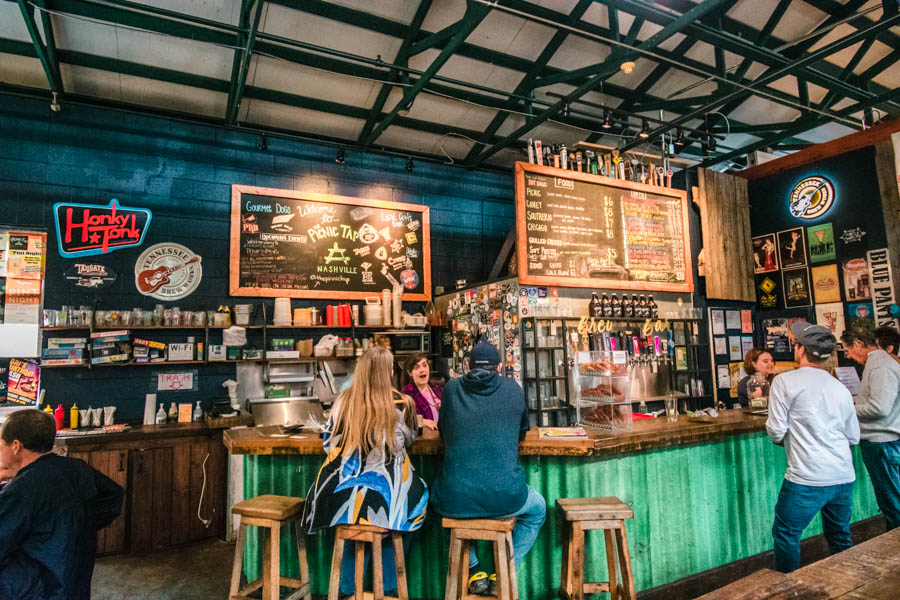 Five Points Pizza
When I say I'm not typically a foodie, when it comes to pizza, I know my stuff! And I am usually adamant that the South just doesn't have good pizza (if you're southern and have a good pizza place to recommend, comment it below!), however Five Points Pizza proved me wrong. The New York-style pizza at Five Points Pizza was so good I think ever a New Yorker would be impressed.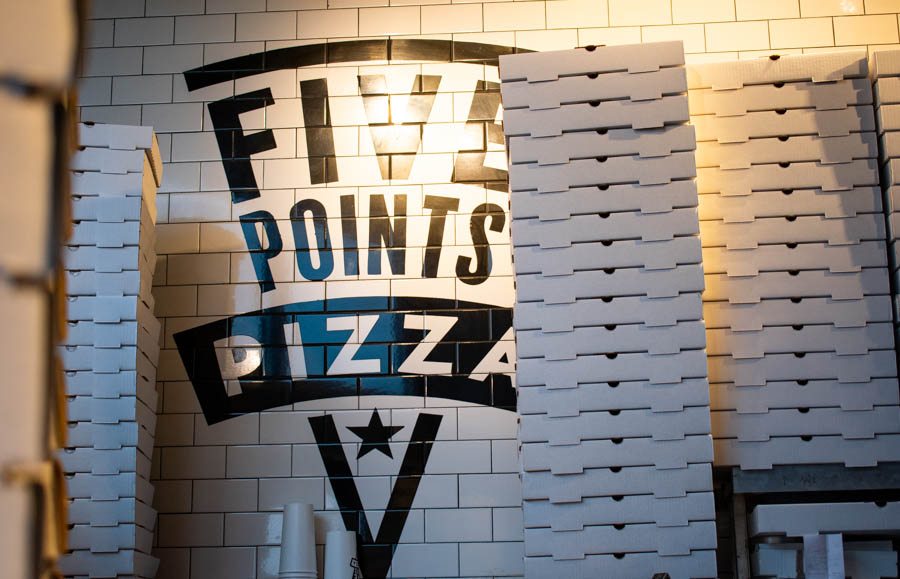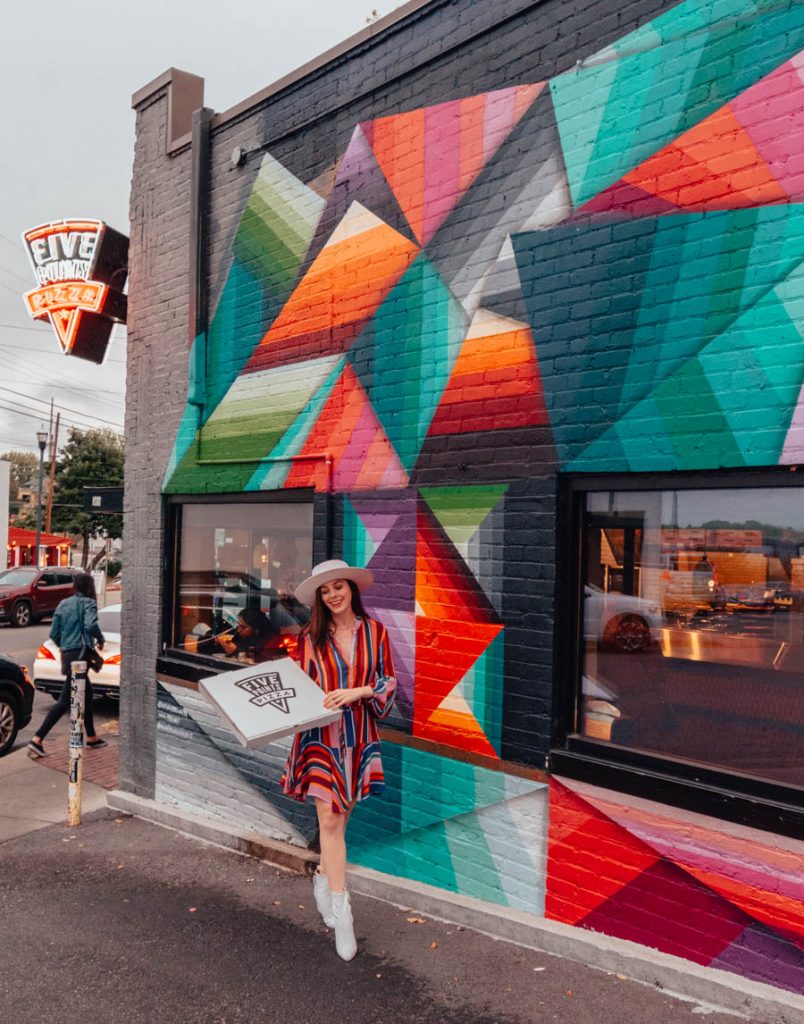 Liberty Common
Liberty Common is best described as a French bistro with a Southern flair. The interior is stunning, the French design details make you feel like you're in Paris yet the food reminds you that you are in fact, in Nashville. Here, I had one of the best coffees of my life and had my first chicken and waffles experience. Liberty Common is a great spot for brunch and one of those places that are a see and to be seen type of place.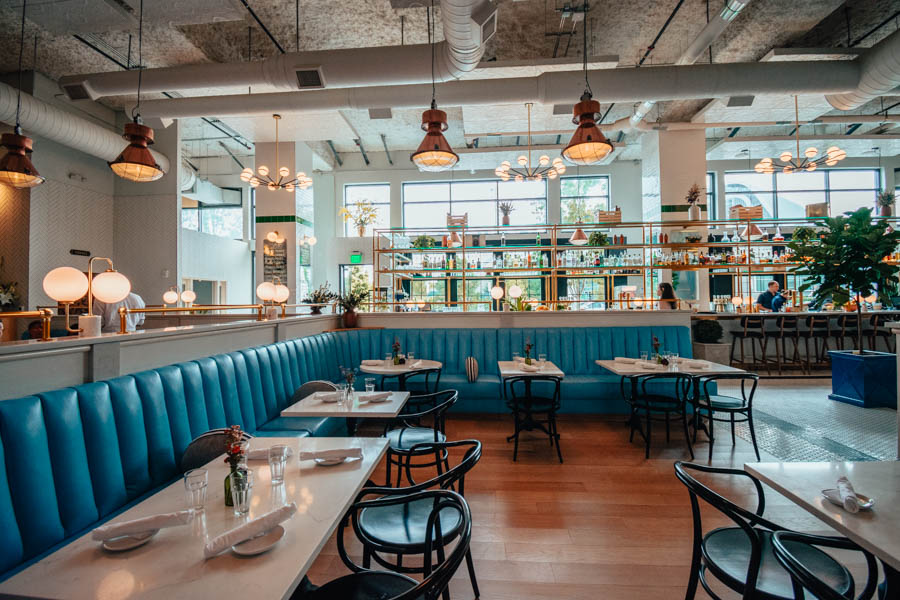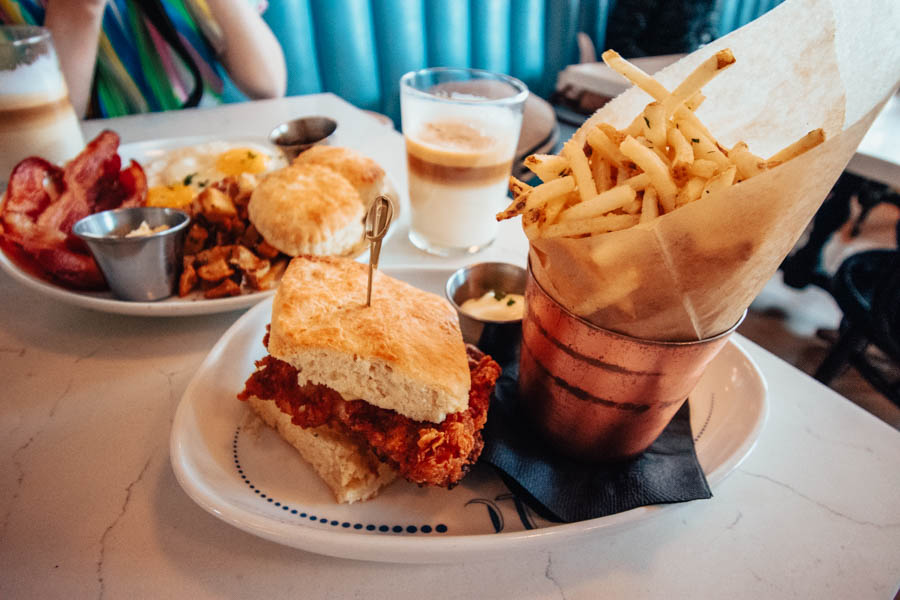 ---
You May Also Be Interested In:
Nashville Girls Weekend: The Ultimate Itinerary
The Best Nashville Photo Spots
---
Liked this post? Pin now, read again later!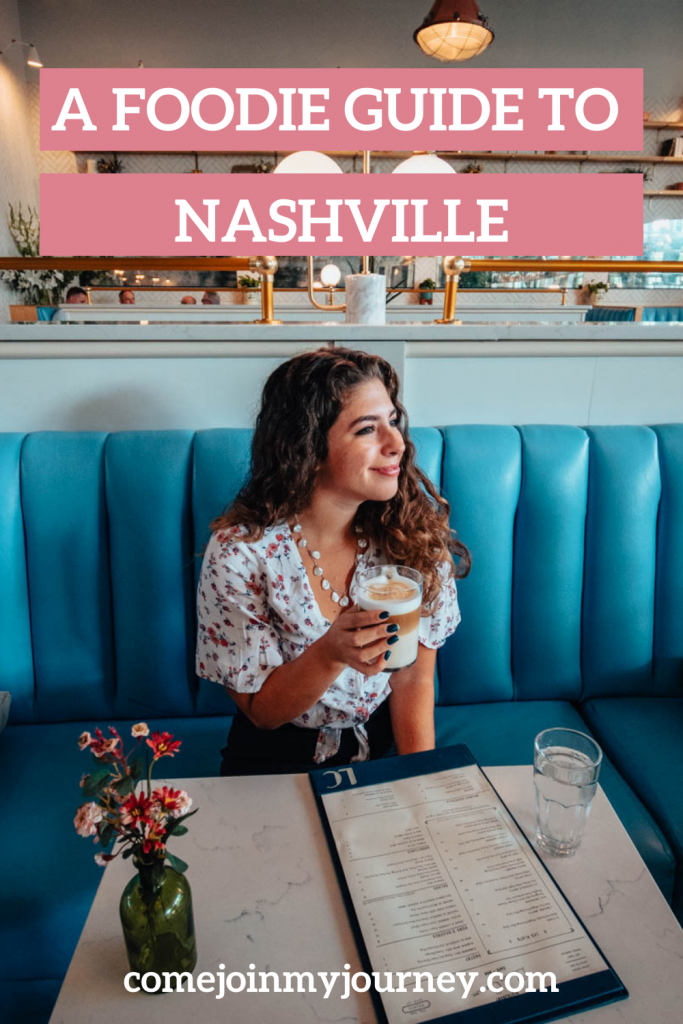 ---
There are so many amazing places to eat in Nashville, I couldn't visit them all! What places would you add to this foodie guide to Nashville?