On the edge of a steep bluff in Massachusetts, overlooking the Atlantic Ocean, sits the imposing Hammond Castle, a replica of a medieval castle. Hammond Castle is not something you would expect to find along the coast of Cape Ann, Massachusetts. While many impressive estates exist in New England, medieval castles are not the standard. Visiting Hammond Castle is one of the best things to do in Cape Ann. The grounds of Hammond Castle allow you to get a view of the castle and the Atlantic Ocean, while inside, you can learn more about the castle on a tour or self-guided visit.
Disclaimer: This article contains affiliate links. I may earn a small commission when you purchase a product or book a stay through these links at no extra cost to you.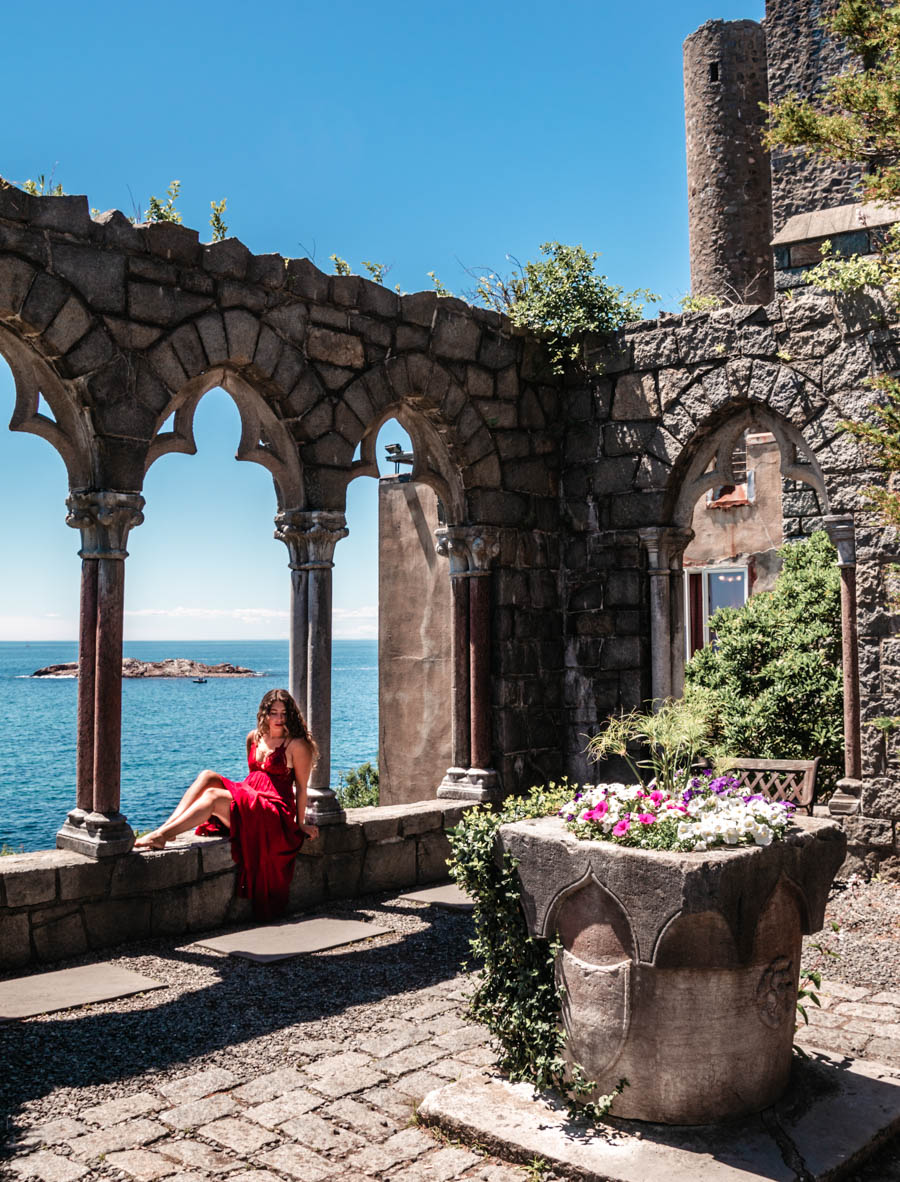 About Hammond Castle
Now you may be wondering what a medieval castle is doing in Massachusetts. Seriously, this castle looks like it was plucked out of Europe. But no need to dust off your passport to visit Hammond Castle.
John Hays Hammond, Jr. built Hammond Castle in the late 1920s. John Hays Hammond, Jr. was a scientist and inventor who traveled extensively, primarily through Europe. Inspired by his travels, John Hays Hammond, Jr. built Hammond Castle, blending several periods of medieval architecture. So while medieval in design, it is certainly much more modern than medieval times.
Hammond Castle served as Hammond's residence until he died in 1965. Today, the castle is open to the public for visits and available for rental for special events.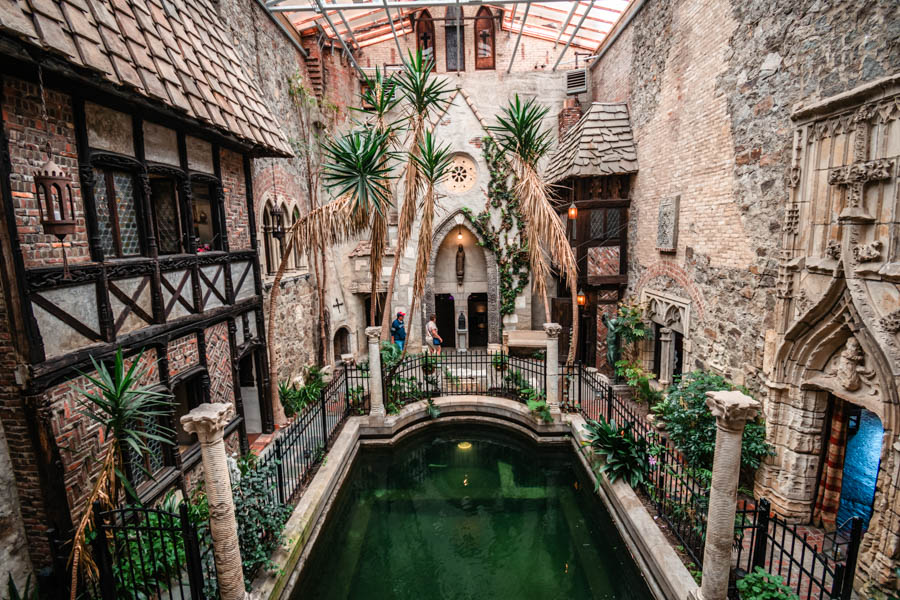 Where is Hammond Castle
Hammond Castle is located in Gloucester, Massachusetts. Gloucester is one of the four towns within the Cape Ann Peninsula. More specifically, Hammond Castle is situated cliff side overlooking the Atlantic coast. Its location is one of the many things that make Hammond Castle so incredible. You can even see the castle from one of the many boat tours from Gloucester, including Cape Ann Whale Watch.
Visiting Hammond Castle
Visiting Hammond Castle is one of the best things to do in Gloucester, Massachusetts. This castle is truly spectacular. Both the exterior and interior of Hammond Castle are intricately designed, and the coastal views from the grounds are unparalleled. You will want to carve out some time in your day to visit this medieval castle, as there is so much to see.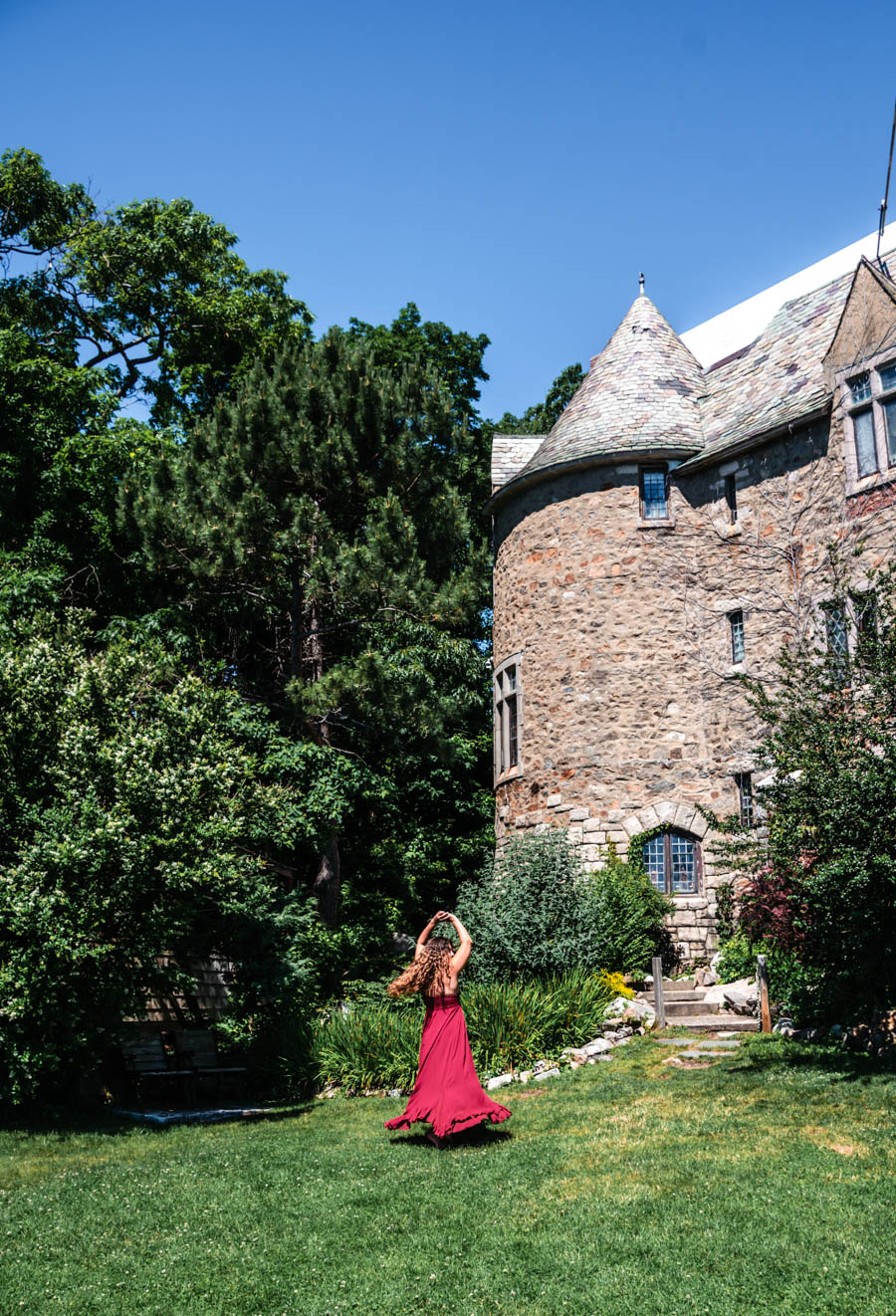 How Much Time do you Need to Visit Hammond Castle?
An hour to 1.5 hours is sufficient time to visit Hammond Castle. This time will allow you to take the guided tour or walk around each room on your own, visit the grounds and take some photos. I was there for a little over one hour, which was plenty of time for a leisurely visit.
Hammond Castle Tickets
Price: Adults $20; Senior Citizens (65 yrs +) $15; Children (ages 5 to 12) $10
* A portion of the grounds at Hammond Castle is free to visit without a ticket
Hammond Castle Hours
The visiting hours differ throughout the year. Please note the visiting hours below:
November and December: Open Friday through Sunday, 10:00 am to 4:00 pm.

April: Open Friday through Sunday, 10:00 am to 4:00 pm. 

May through October: Open daily from 10:00 am to 4:00 pm.
Hammond Castle Grounds
The grounds of Hammond Castle are incredible. Wandering around the grounds is the best way to appreciate the medieval architecture of the castle as well as the cliffside setting overlooking the Atlantic Ocean.
One of the first spots that will strike you is the small garden with a stone wall with open windows that perfectly frame the sea. This spot is one of the most photographed spots at Hammond Castle. You don't even need a ticket to visit this spot. However, I highly suggest paying for entry as you do not want to miss the rest of Hammond Castle.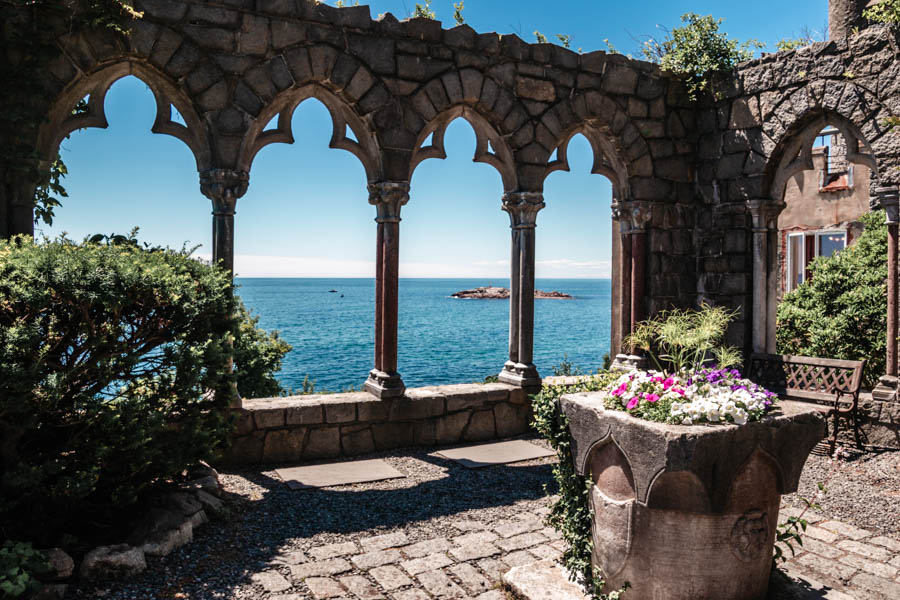 Beyond this garden is a set of stairs that lead down to a lower garden. This garden is still quite lovely, yet it doesn't offer views you can see in other parts of the castle.
The main part of the grounds at Hammond Castle can only be accessed through the castle. This area consists of a lawn overlooking the ocean. The lawn is set between the castle and the cliffside, allowing you to appreciate the stunning architecture of Hammond Castle and the view of the water. This is the best place to get a full view of Hammond Castle.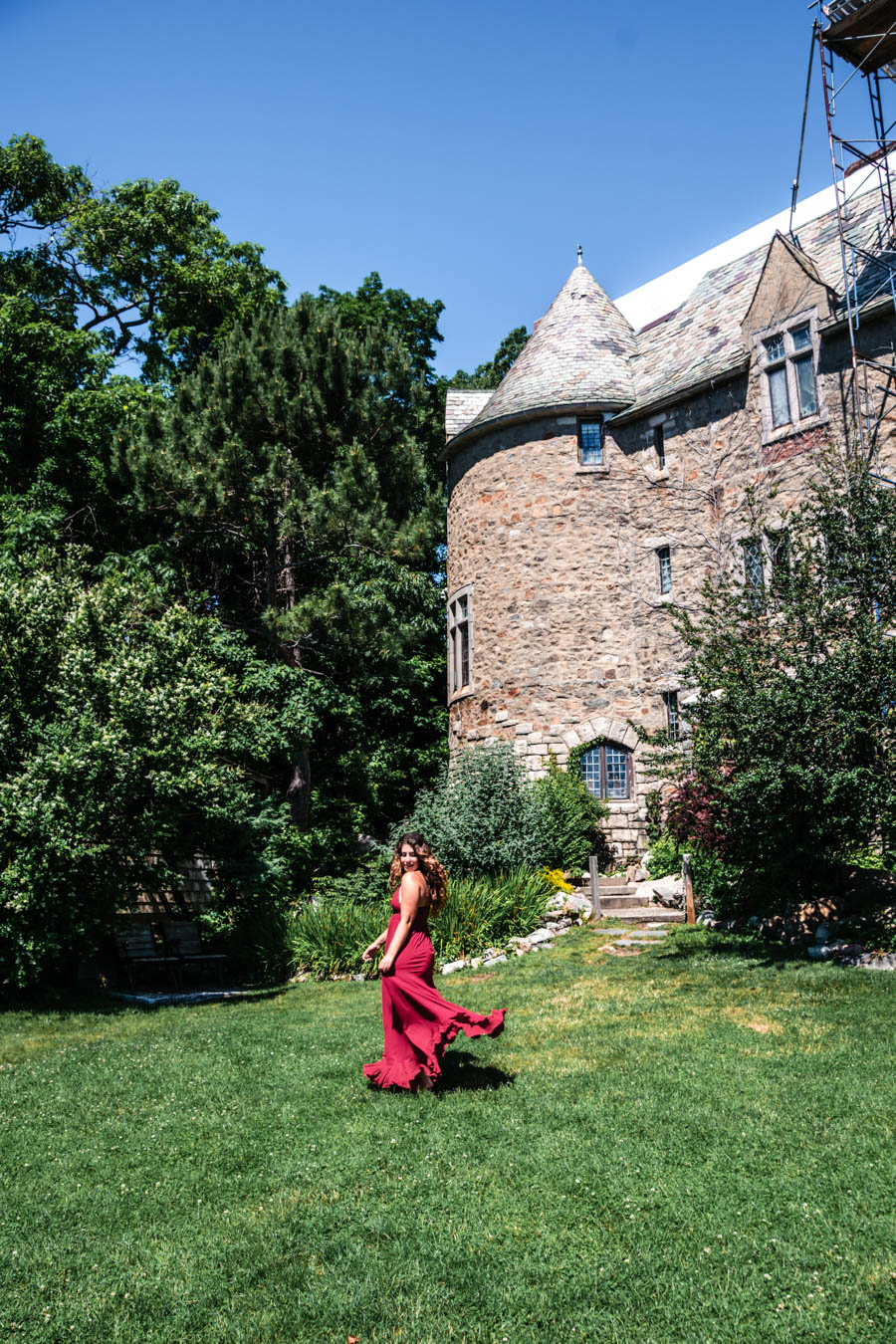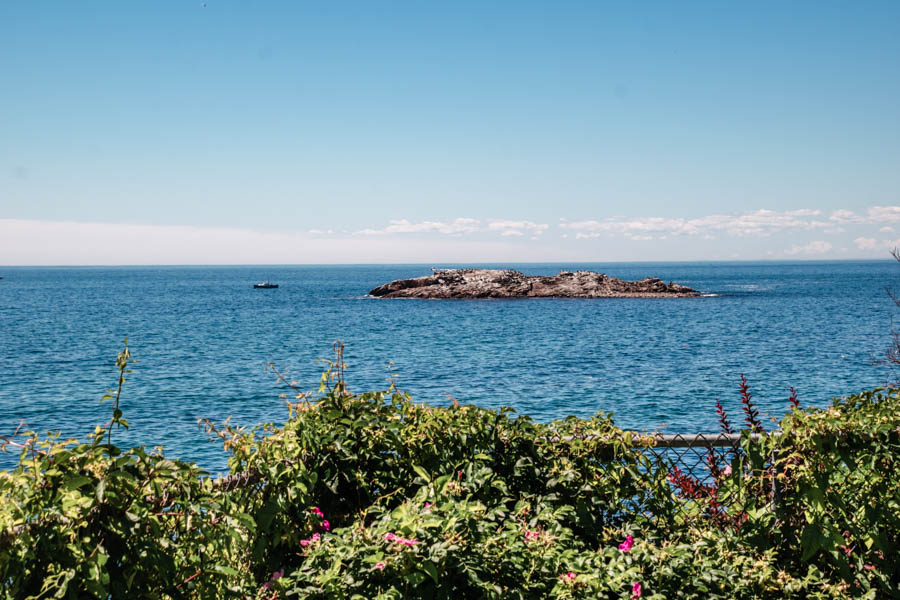 Do not miss seeing the drawbridge, which is tucked away to the side of the castle. This bridge leading to a door to Hammond Castle is a further example of the medieval architecture elements in the design of this castle.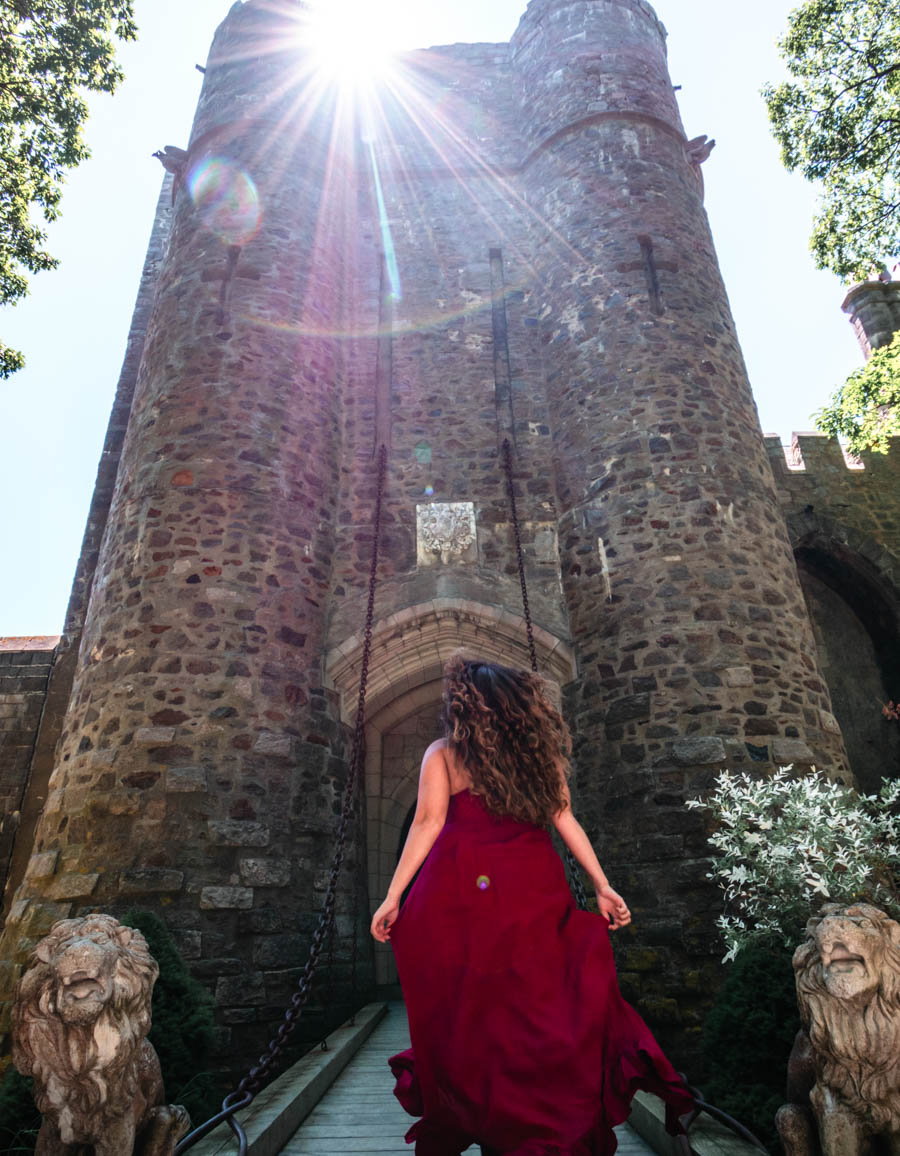 Hammond Castle Interior
The interior of Hammond Castle is an absolute treat. With opulent bedrooms, a dream library, and a courtyard that is a breath of fresh air amongst the otherwise medieval interior design elements.
One of the best places in Hammond Castle is the stunning courtyard. The courtyard is both beautiful and genius. The courtyard is full of tropical plants and a large pool. The pool acts as the source of water to create a humid climate in the courtyard. Yet, that's not all. A weather control system in the courtyard allows it to rain. This is great for tropical plants and is such a unique feature.
There are various rooms to explore at Hammond Castle, so be sure to wander around. My favorite rooms aside from the courtyard are the Great Hall, the library, and the guest rooms.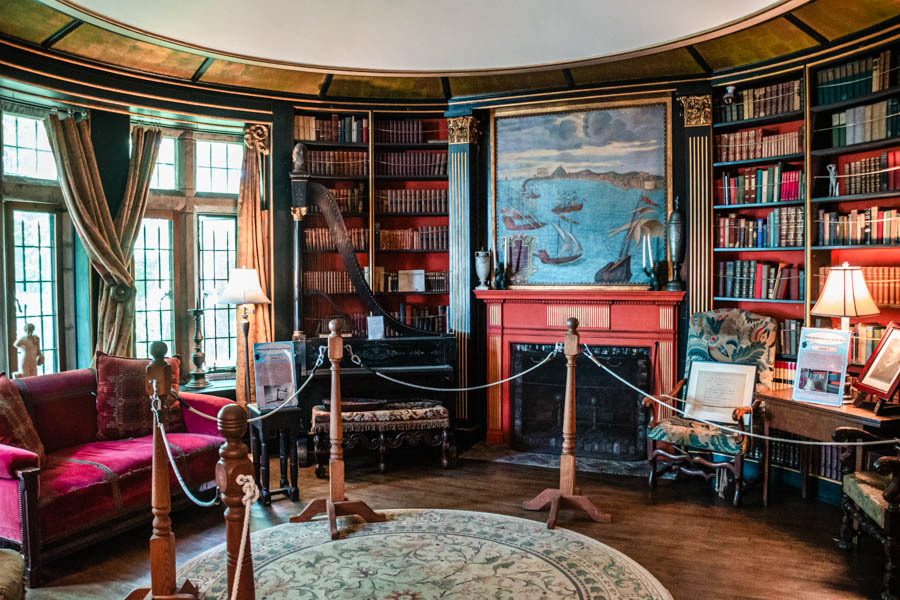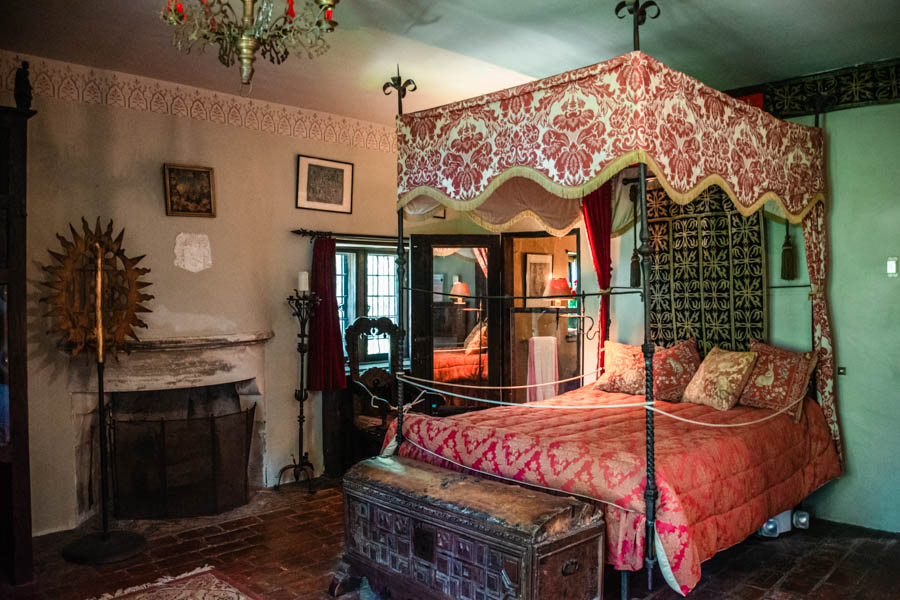 Visiting Hammond Castle: Wrap-up
Hammond Castle is well worth a visit while in Cape Ann. This medieval castle is unlike anything you find in Massachusetts or the United States. It is unique and beautiful and allows you to live out a fairytale moment in coastal Massachusetts. 
If you liked this post, check out these other posts about Cape Ann:
The 10 Best Things to do in Cape Ann
 

Save this Post for Later on Pinterest