Have you ever considered visiting Cape Ann? Cape Ann is often referred to as Massachusetts' other cape, yet it is a destination entirely its own. This rocky cape is located approximately 30 minutes Northeast of Boston. While it is so close to Boston, it feels a word's away. It has a laid-back atmosphere, which feels like an instant vacation. Yet, there are so many incredible things to do in Cape Ann, Massachusetts, in addition to its seaside locale.  
Cape Ann has oodles of coastal New England charm with specific gems that can only be found in this region. Its coastline is quite unique, as it is made up of rugged sections and gorgeous stretches of sandy beaches. And you can almost always see small islands offshore. Whether you are devouring delicious seafood, cruising down a scenic byway, or relaxing at one of the many beautiful beaches, you are bound to have an enjoyable getaway in Cape Ann. If you need more convincing to visit, check out this list of the ten best things to do in Cape Ann, Massachusetts.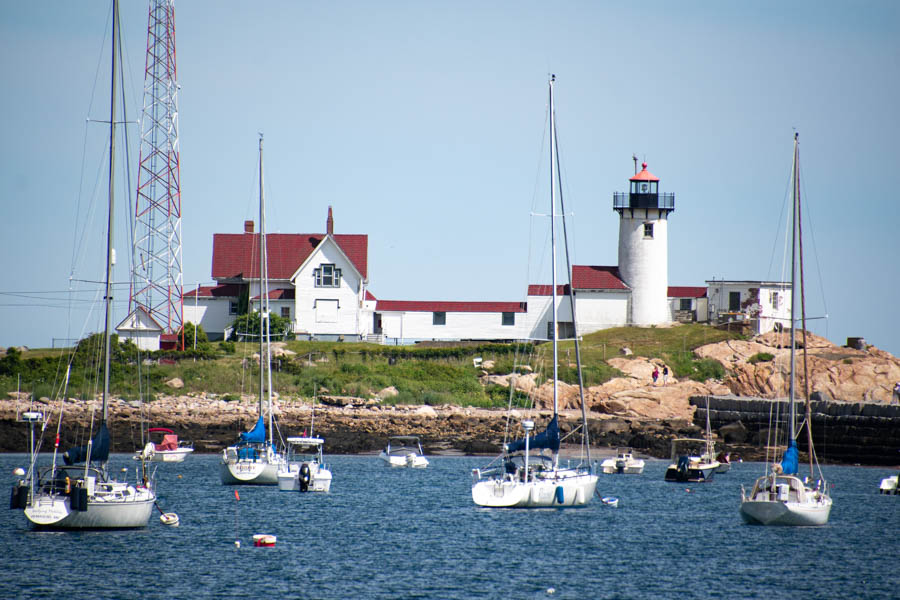 Where is Cape Ann Massachusetts 
Cape Ann is located in Northeastern Massachusetts and is approximately 30 miles northeast of Boston. The entire cape lies within Essex County and is made up of four communities, Manchester-by-the-Sea, Gloucester, Rockport, and Essex. Cape Ann is surrounded by Sheltering Ipswich Bay and is indented by Annisquam Harbor on the north and Gloucester Harbor on the south.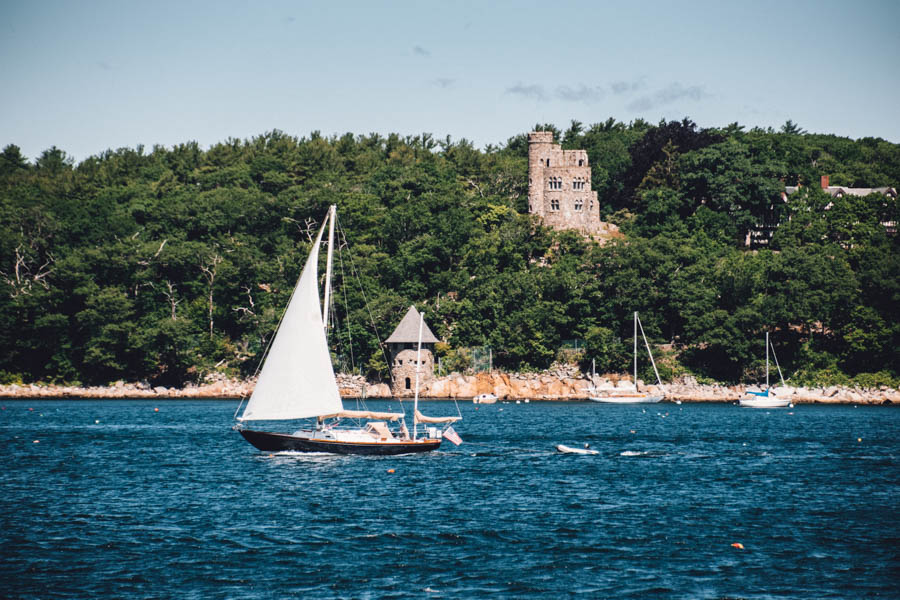 How to Get to Cape Ann MA
The best way to get around Cape Ann is by car. Either you can drive to Cape Ann or get a rental car at the airport if you are flying in.
While a car is the best option, you can take a train from Boston to Rockport and then get around by public transportation. This will limit what you're able to do and how quickly you can get around, yet there are ways to experience Cape Ann if you cannot or choose not to drive.
If you are flying into the region, here are the closest airports to fly into. Be sure to check flights using Skyscanner. 
Boston Logan International Airport – 46.6 miles (56 min)  
Don't forget to book your rental car and pick it up at the airport when you arrive. 
Best Time to Visit Cape Ann
The best time to visit Cape Ann, Massachusetts, is in the summer. During the summer, you will have the best weather for enjoying the outdoors. Visiting during this time of the year will allow you to spend some on the water and swim at the beaches.
If you are planning on spending time swimming at the beach, the best month to visit is August. August has the warmest most swimmable water temps. Keep in mind, that even during the summer months, water temps can still be quite cold but very refreshing.
If you want to see the hydrangeas in bloom, you will want to plan a visit in late June to mid-July. The hydrangeas make Cape Ann even more beautiful.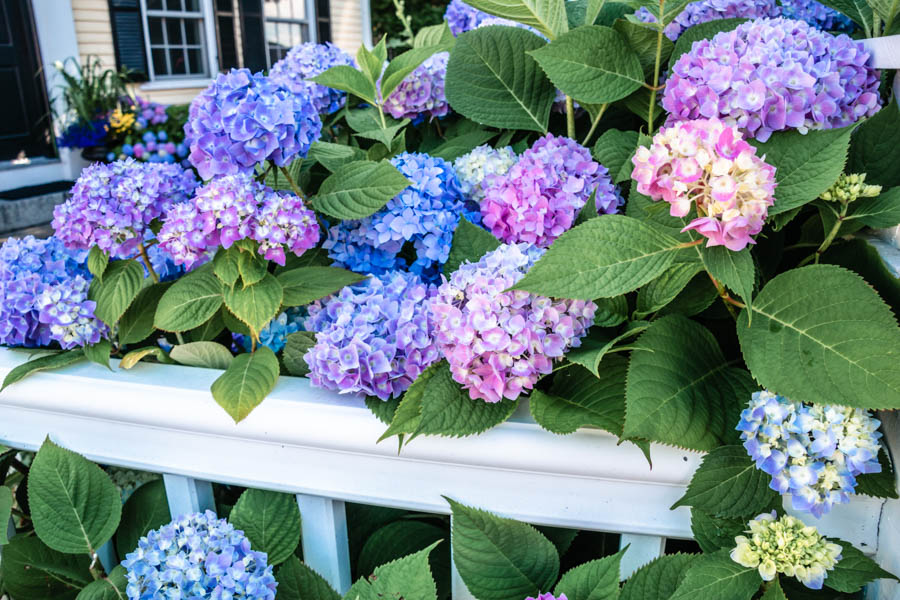 While this is a destination that shines in the warmer months, Cape Ann is worth visiting in the fall and spring. During these seasons, you can still go whale watching and visit the towns. Just be sure to bring warm clothing as it can get very cold near the water. Yet, a warm cup of clam chowder is especially rewarding after a chilly day exploring.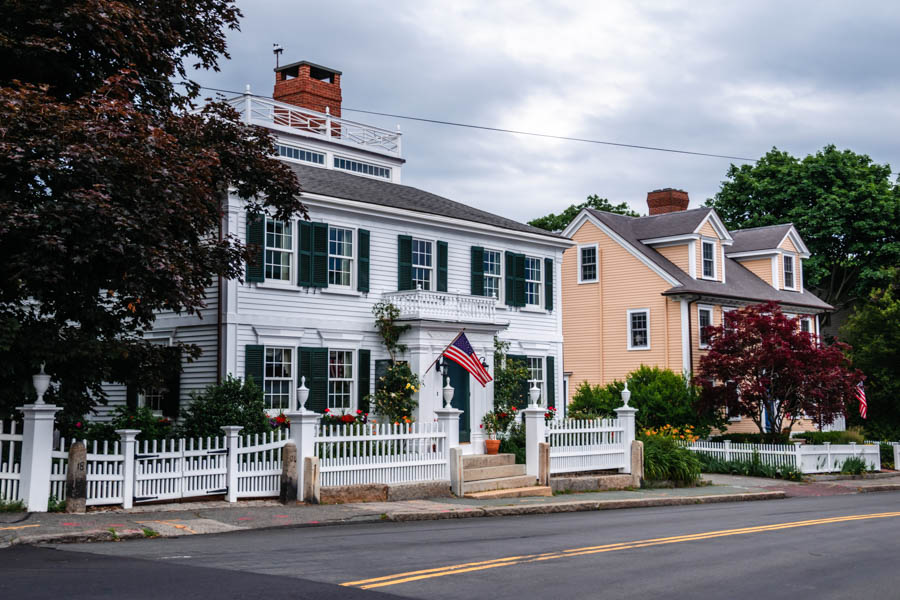 The Best Things to do in Cape Ann MA
Eat Seafood
It is not a proper trip to Massachusetts without eating seafood. When the seafood is that fresh, it would be almost criminal not to indulge. Some items you absolutely can not pass on include lobster rolls, New England Clam Chowder, and fried clam. While there is no end to the great seafood you can find around Cape Ann, here are some recommendations you can't miss:
Blue Collar Lobster

– The lobster rolls at Blue Collar Lobster are incomparable. The rolls are massive, and the lobster tastes so fresh. There are plenty of seafood options on the menu. Blue Collar Lobster has a relaxed atmosphere and overlooks Gloucester's beautiful Harbor Cove.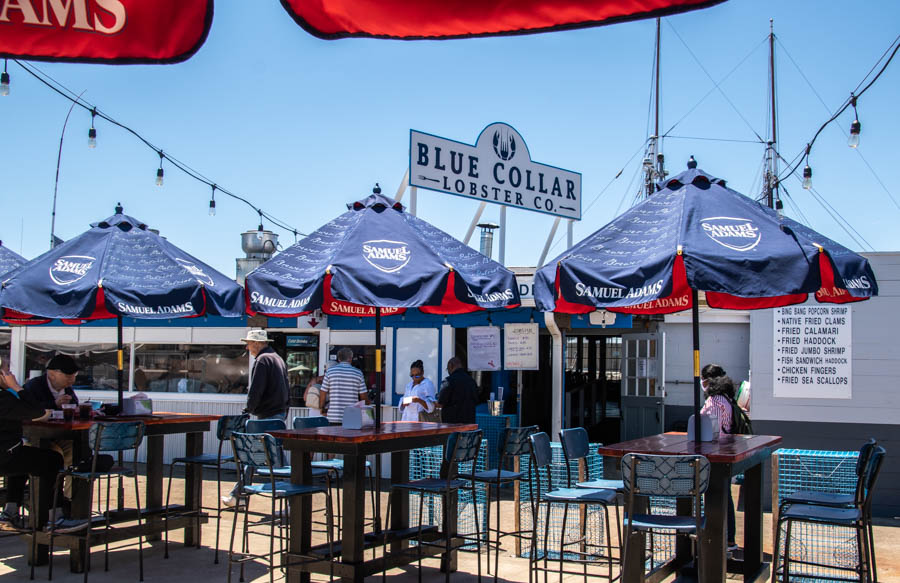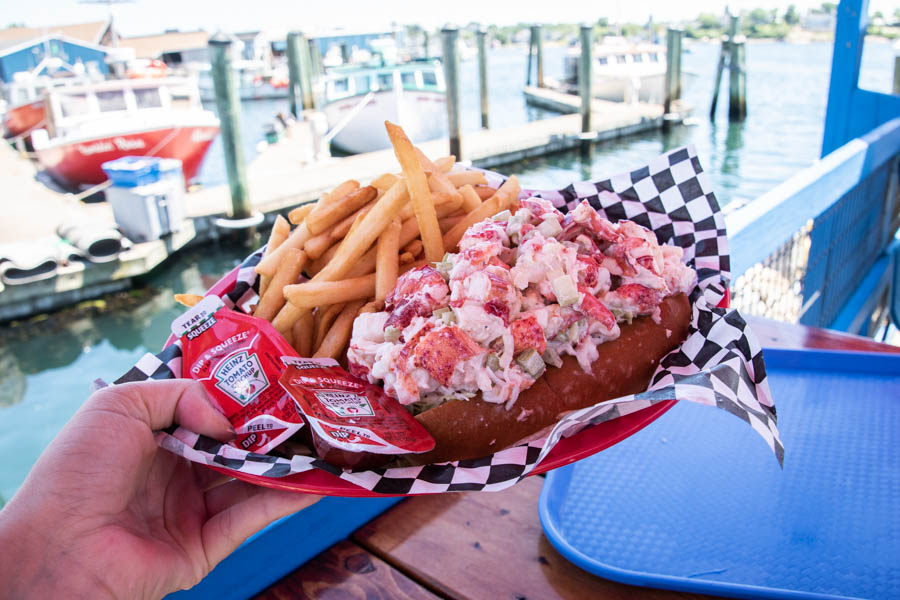 1606 Restaurant

– This restaurant is located in the

Beauport Hotel Gloucester

. This restaurant has "the place to be" type of atmosphere, attracting tourists and locals alike. The restaurant sits on the second floor overlooking the water and has an impressive menu. 1606 Restaurant takes a unique take on seafood, so this won't be your standard New England seafood experience.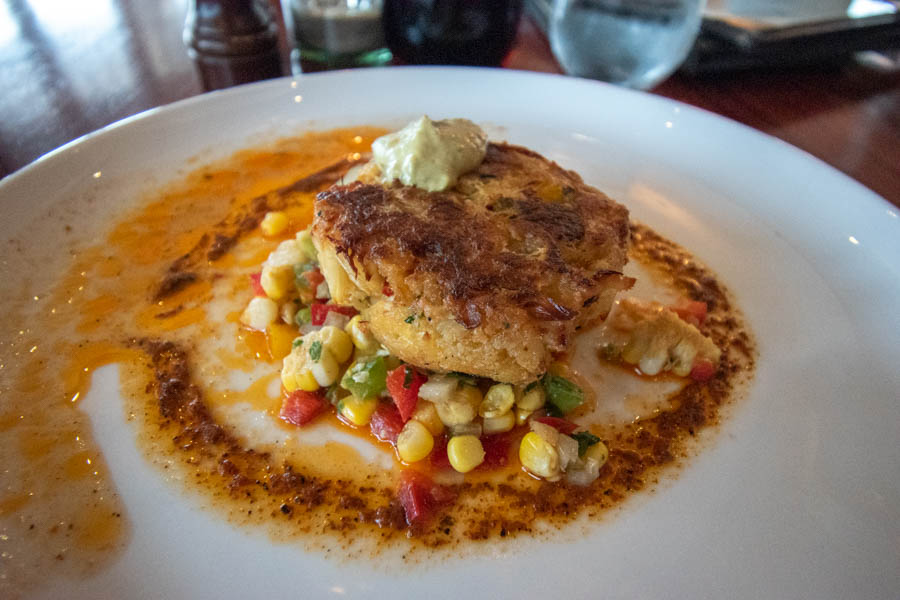 Woodman's of Essex

– Woodman's of Essex is said to be the birthplace of fried clam. While its position as this fried seafood birthplace is uncertain, Woodman's certainly helped popularize it. 
Stroll through Art Galleries 
The sheer amount of culture that is packed into this small region in Massachusetts is impressive. There are art galleries and museums scattered across Cape Ann. Visiting these art galleries is the perfect rainy day activity in Cape Ann. Yet, you simply cannot miss checking out the incredible collections at the Cape Ann Museum rain or shine for those who love art.
Cape Ann Museum – Visiting the Cape Ann Museum is a great way to immerse yourself in the region. The museum showcases works from Cape Ann artists as well as history and art depicting fishing and trading ports. One of the highlights of this museum is the Fitz Henry Lane Gallery. Fitz Henry Lane is a famous American painter from Gloucester, Massachusetts.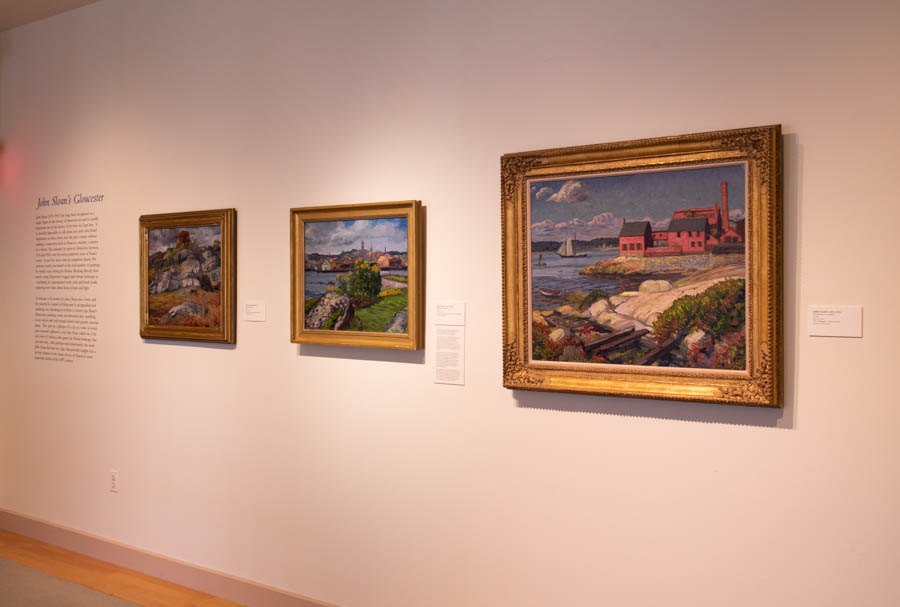 Rockport's Art Colony

– Rockport has an art colony including over 30 galleries and the Rockport Art Association and Museum. Rockport is a reasonably small town, meaning these galleries are steps away from each other. One of the best things to do in Cape Ann, MA, is to wander around Rockport, popping in and out of the various galleries.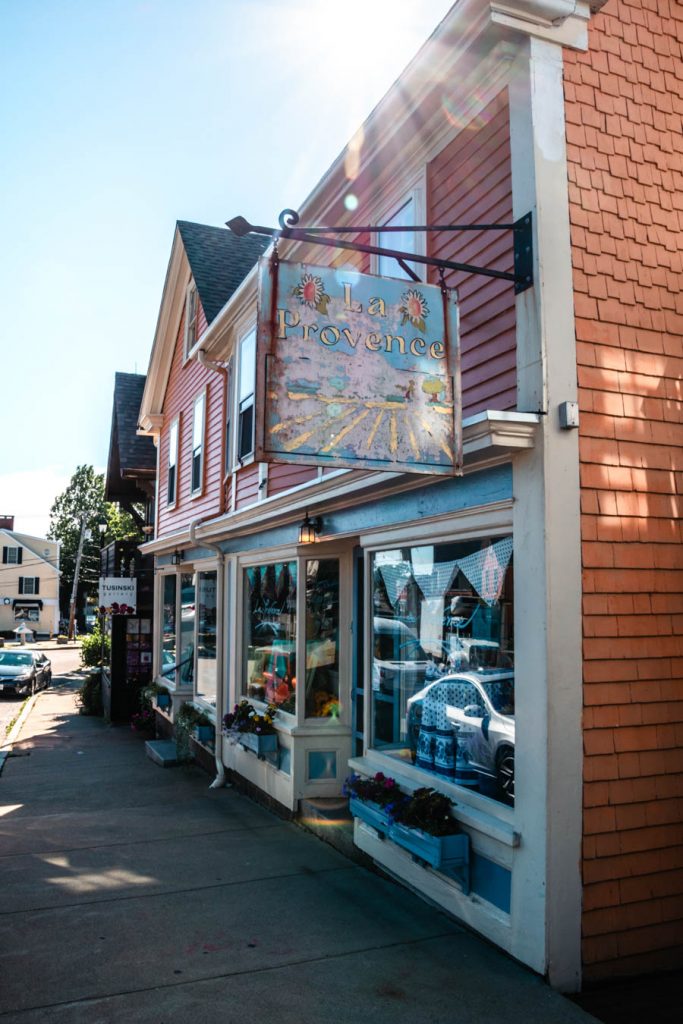 Visit Hammond Castle
Hammond Castle is a replica of a medieval castle that was built in the late 1920s. This castle sits on a bluff overlooking the Atlantic Ocean. While visiting this castle, you will feel as if you've been transported to Europe. Visiting Hammond Castle is such a unique thing to do in Cape Ann, as it's not every day you get to see such a beautiful castle in the United States.
Both the interior and exterior of Hammond Castle are worth seeing, so be sure to plan plenty of time for visiting. The grounds of Hammond Castle allow you to get a view of the castle and the Atlantic Ocean, while inside you can learn more about the castle on a tour or self-guided visit.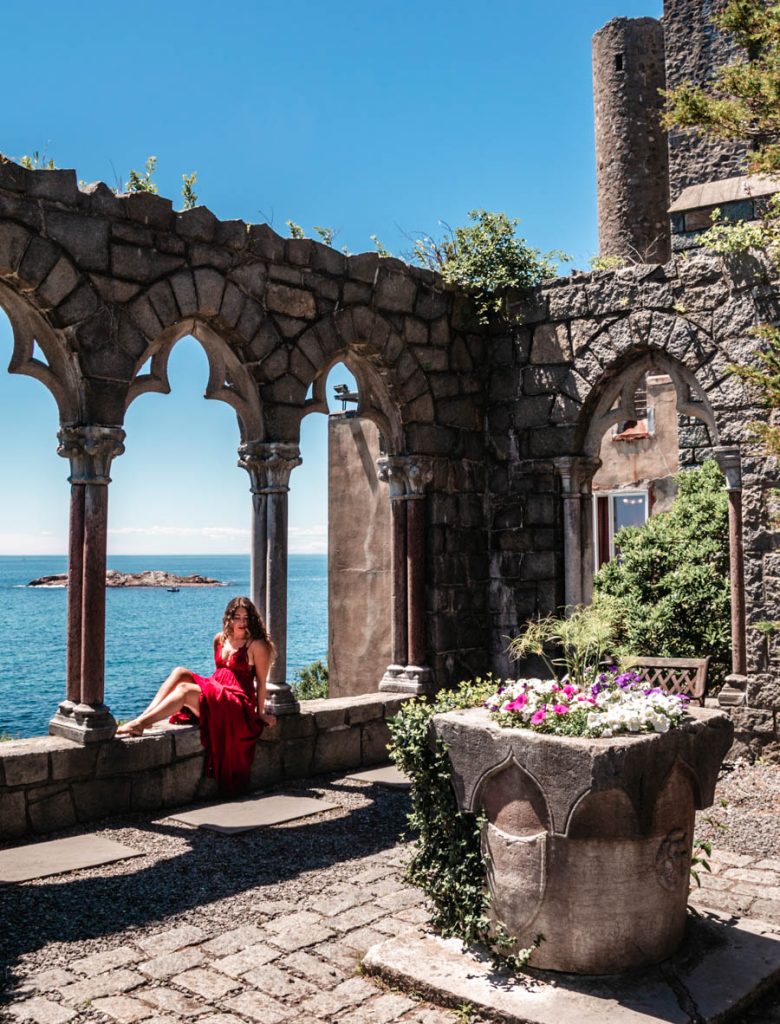 Go on a Whale Watching Cruise
Going on a whale-watching cruise with Cape Ann Whale Watch is a great way to experience Cape Ann. Cape Ann Whale Watch provides guaranteed sightings, so you know you will see some whales! The frequent whale sitings are due to Cape Ann's proximity to Stellwagen Bank, which is considered to be one of the top 5 destinations in the world for whale watching.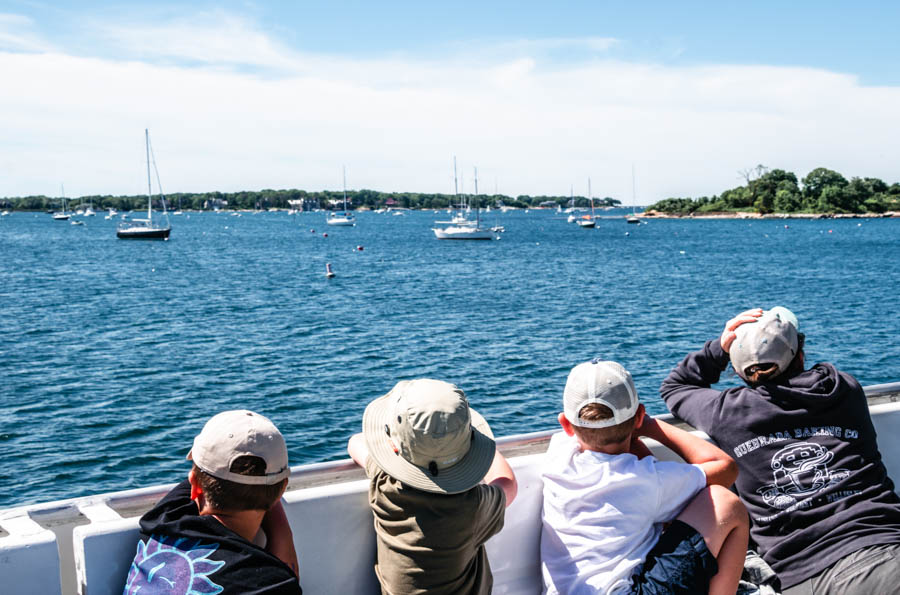 Cape Ann Whale Watch departs from Gloucester and includes a premium vessel, perfect for whale watching. In addition to the opportunity of seeing various types of whales, you also get a scenic view of Gloucester as you make your way out to open waters.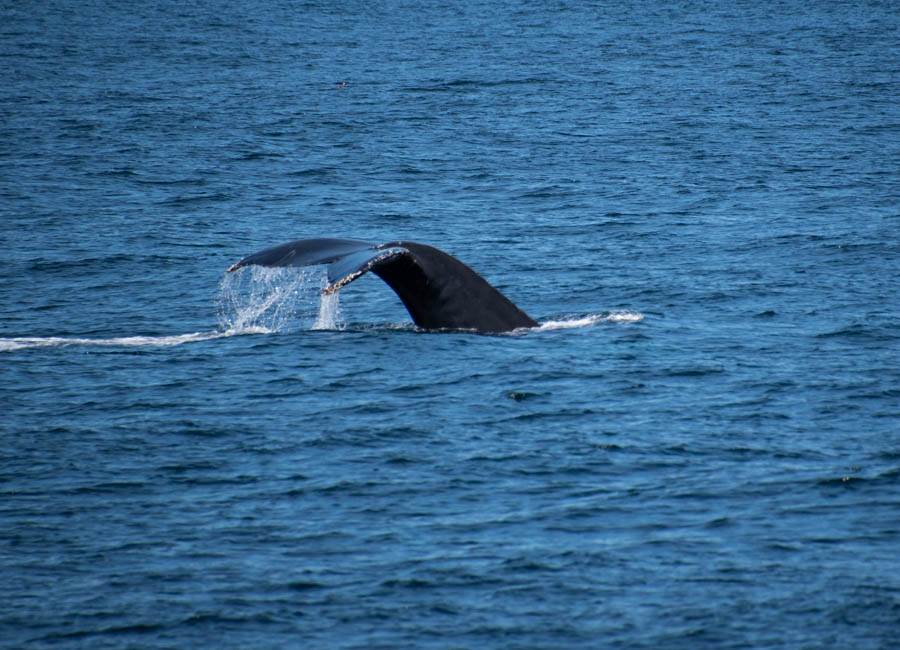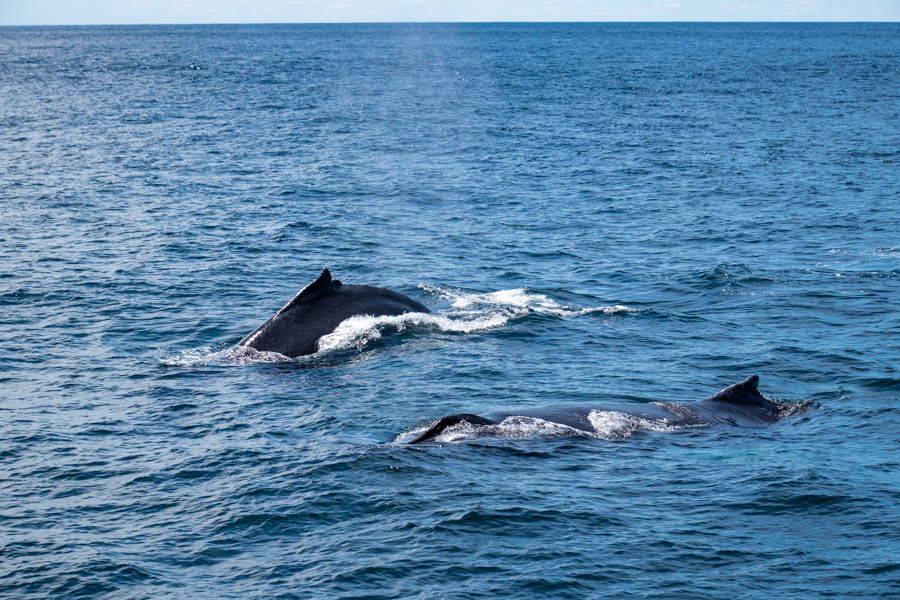 Antiquing in Essex
Essex is an inland town of Cape Ann that has tons of antique shops.  The antique shops in Essex are fairly close in proximity to each other, so you can easily browse as many of the antique shops as you want during your visit. Essex is often referred to as America's antique capital, and it certainly holds up to that name. Each antique shop is unique and you can find some great treasures. This is such a nice way to spend some time in Cape Ann.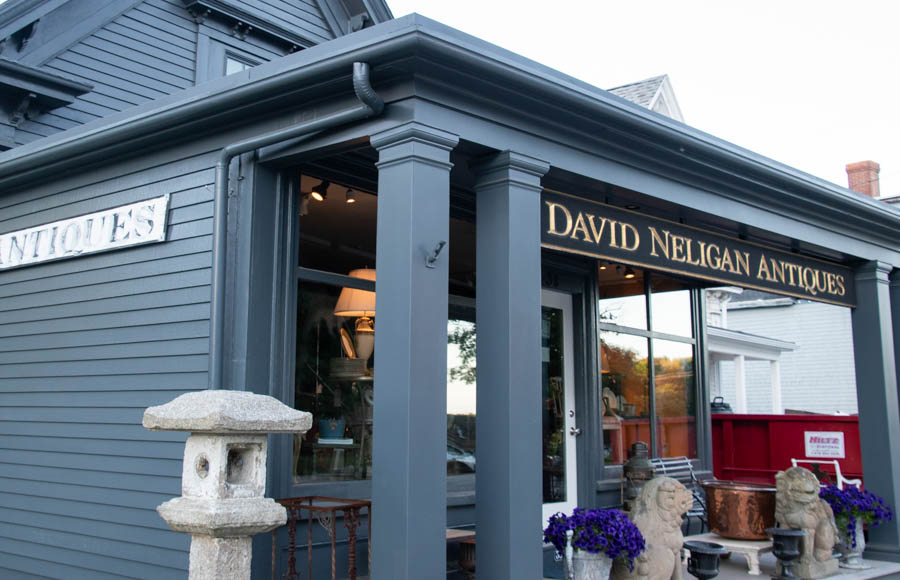 Visiting the Beautiful Beaches
One of the best things to do in Cape Ann, Massachusetts, is to spend time at the beach. There are some gorgeous beaches in Cape Ann. In the summer months, you can spend all day relaxing at the beach and swimming in the refreshing water. Yet, these beaches are great for scenic beach strolls. The beaches in Cape Ann are all uniquely their own and are incredibly picturesque. The beaches in Cape Ann are some of the most beautiful in Massachusetts. Here are some of the best beaches in Cape Ann: 
Wingaersheek Beach

Singing Beach

Good Harbor Beach

Pebble Beach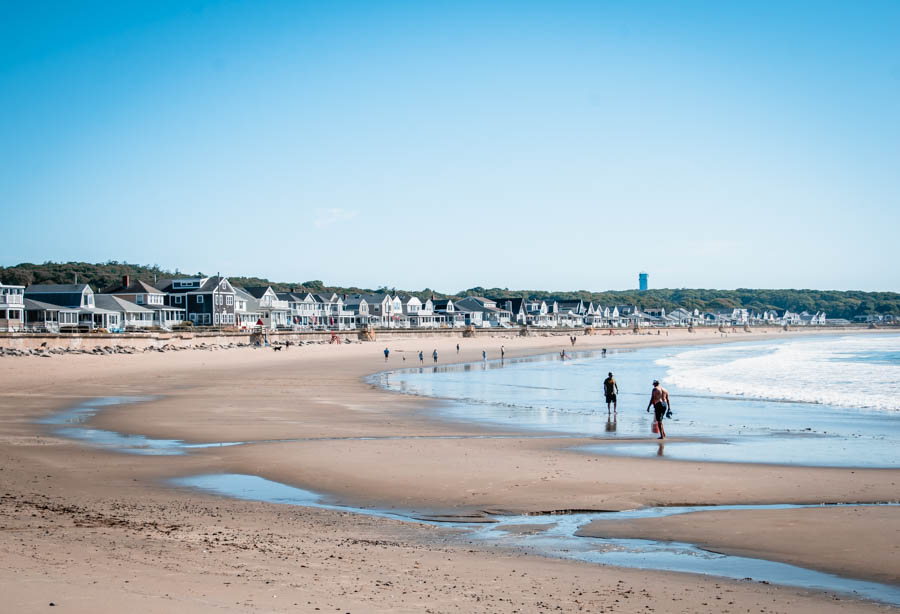 Explore Picturesque Rockport
Rockport is one of the cutest towns in Massachusetts. The main area of Rockport to visit is Bearskin Neck, a stretch of land that juts out from the town center of Rockport.  Rockport's Bearskin Neck is full of cute cottages, galleries, specialty shops, and harbor views. This is a great area to walk around, check out the shops and enjoy the ambiance.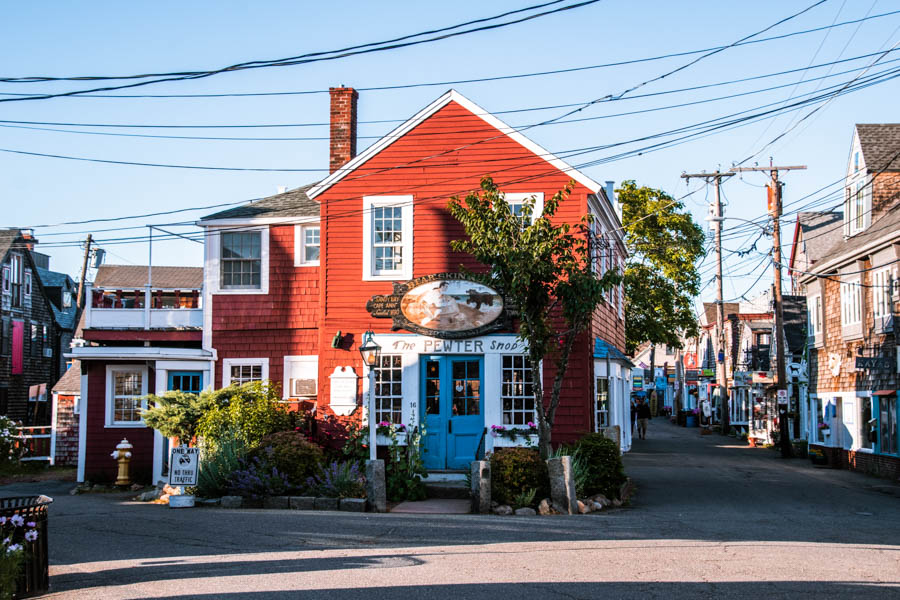 One spot you cannot miss in Rockport is Motif No. 1. It is one of the most iconic spots in Rockport and is worth a stop while in Cape Ann.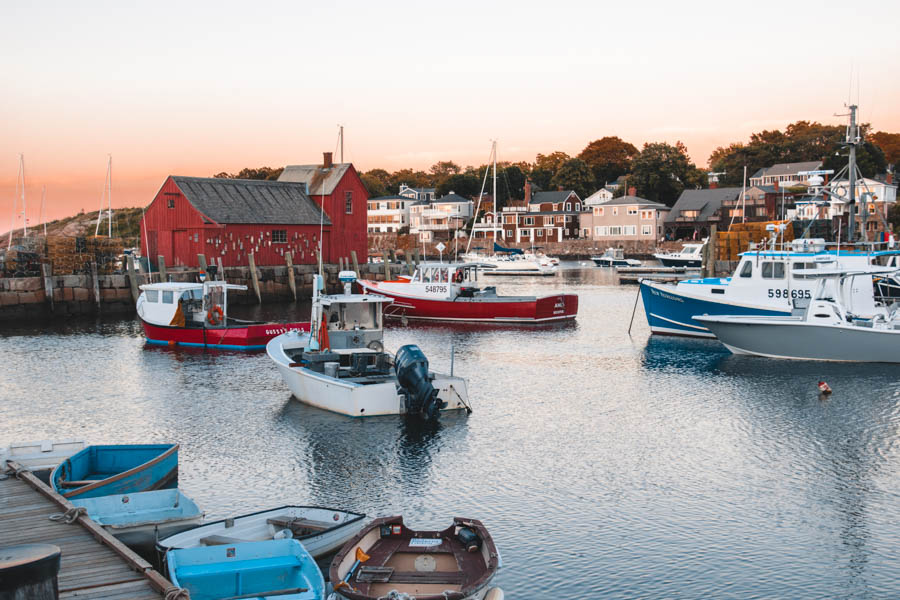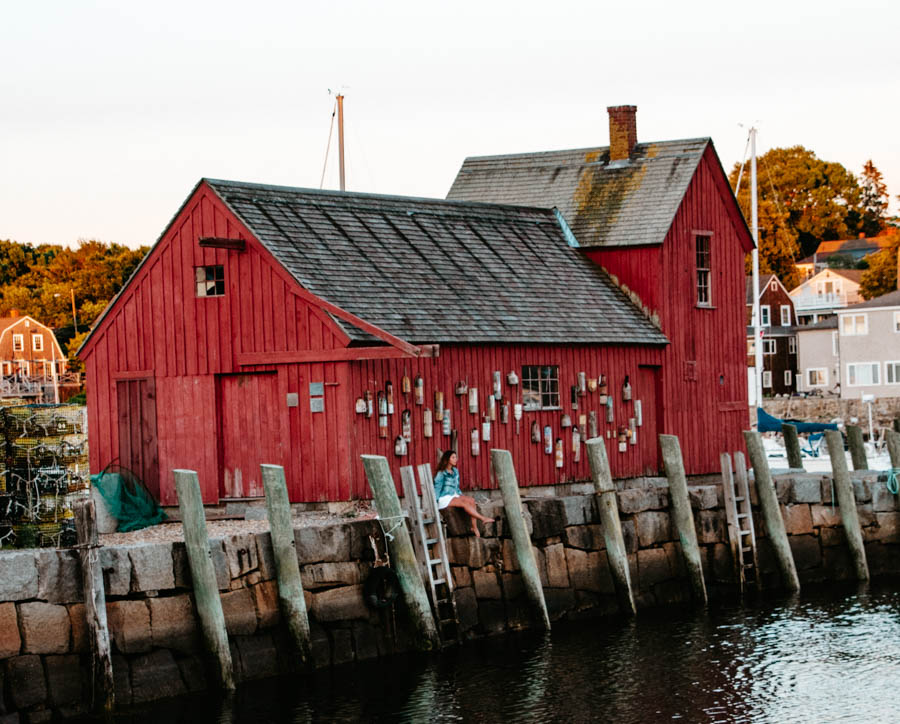 Relaxing at a Stunning New England Inn
Cape Ann is full of quintessential New England inns. Staying at one of these inns is not only a place to stay; they are an experience of their own and truly one of the best things to do in Cape Ann. There is nothing quite like waking up to the sounds of the ocean from your hotel, and the hospitality at these inns is unparalleled. There are tons of charming inns in Cape Ann, yet my top recommendations are Emerson Inn and Beauport Hotel Gloucester.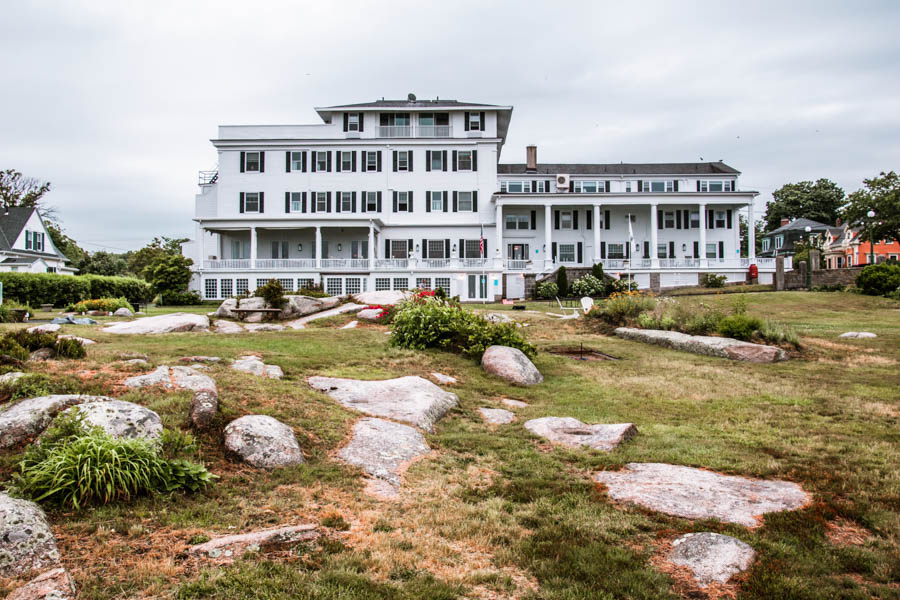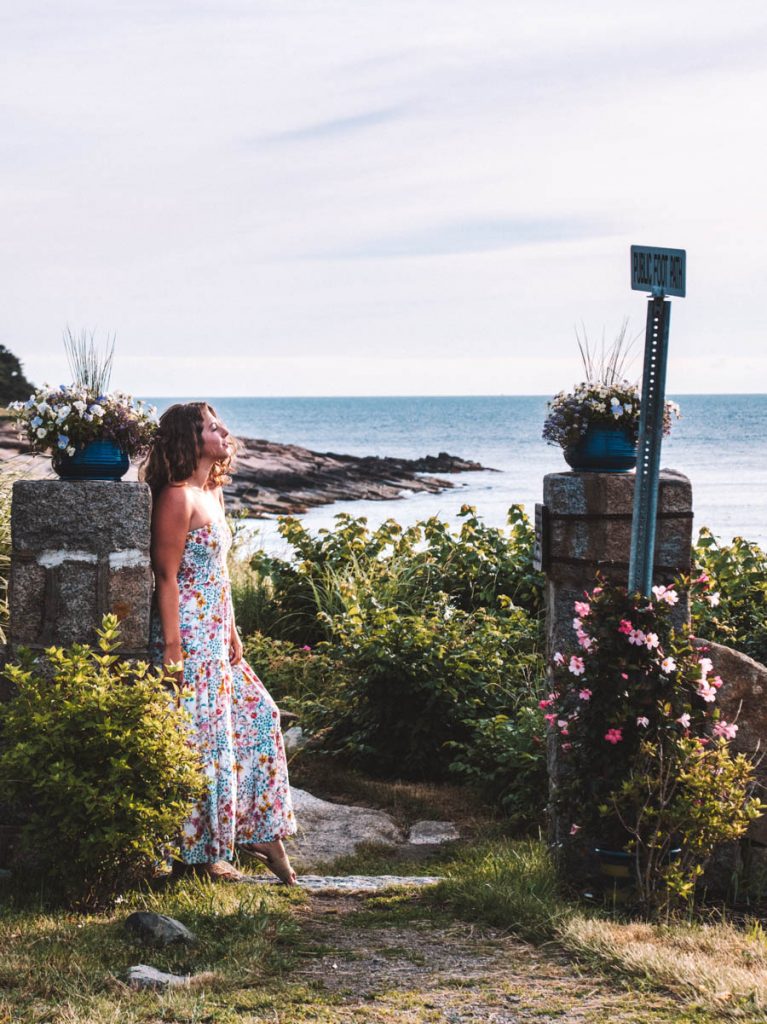 Halibut Point State Park
Visiting Halibut Point State Park is a great way to experience the beautiful coastline of Cape Ann. This oceanfront state park offers hiking trails and beautiful views of the rocky coast and the Babson Farms Quarry. Halibut Point State Park is one of the most scenic areas in Massachusetts. Take the Halibut Point Trail,  a 1.6-mile loop trail that showcases the top spots in Halibut Point State Park. This is one of the best things to do in Cape Ann, MA because it showcases the landscape of the cape.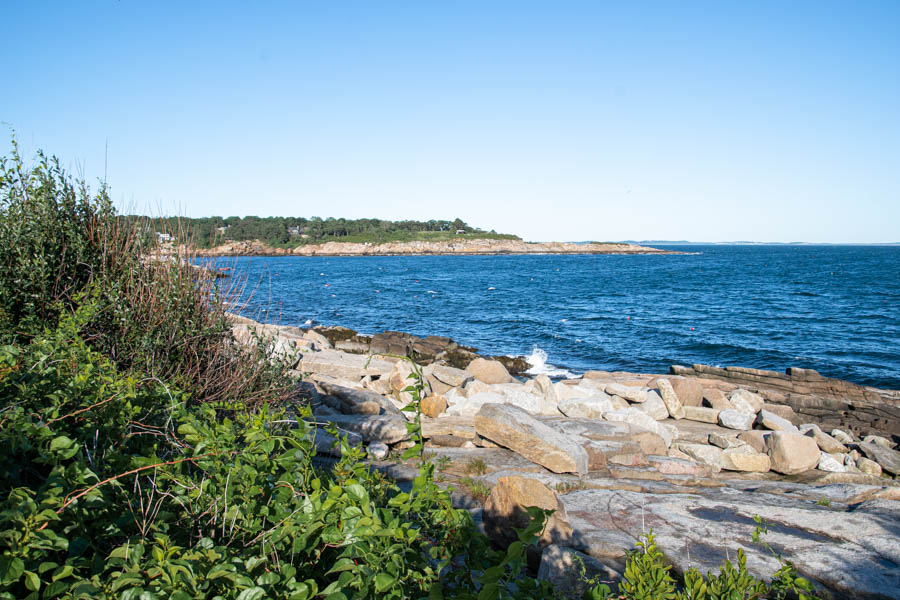 Drive the Essex Coastal Scenic Byway
The Essex Coastal Scenic Byway is a 90-mile roadway through Massachusetts. It extends beyond the confines of Cape Ann to other communities, making it a great way to see and take in scenic views of the region. The Essex Coastal Scenic Byway cuts through the four towns of Cape Ann, including Manchester-by-the-Sea, Gloucester, Rockport, and Essex. Its featured stop is the seaside town of Rockport, yet you are sure to see incredible views along the entire drive. 
Things to do in Cape Ann MA Wrap Up
There are so many incredible things to do in Cape Ann. This list only covers a small portion of it! When visiting this region, do not miss doing these ten things that we covered on this list. But I strongly urge you to spend some extra time exploring the charming towns in Cape Ann and all they have to offer.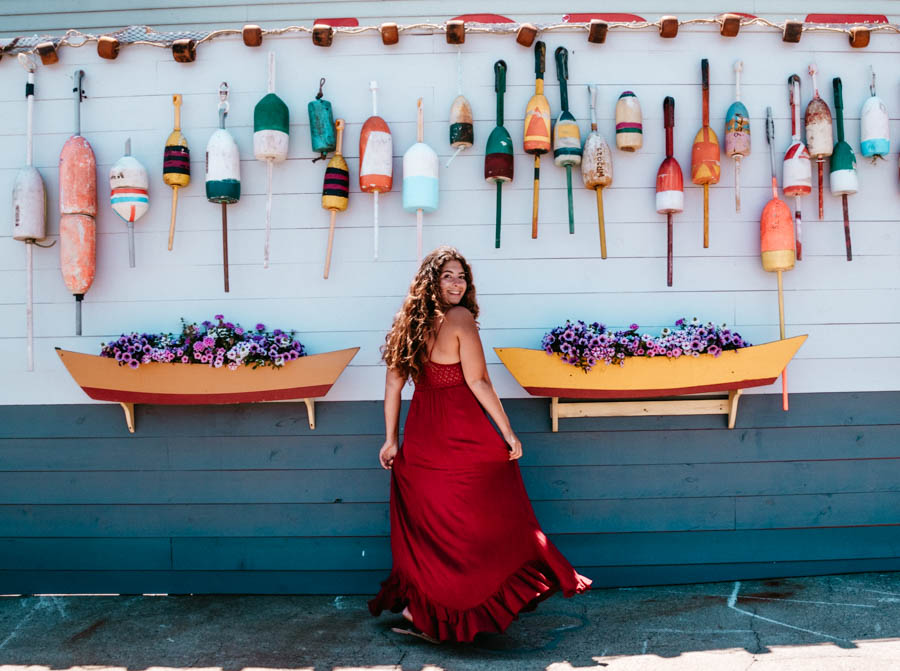 Save This Post For Later On Pinterest
Come Join My Journey was hosted by North of Boston, however, my opinions are as always my own.