When Las Vegas comes to mind, the first things people think of are the phrases this city has become known for: "Sin City" and "What Happens in Vegas Stays in Vegas". These phrases conjure up the idea that Las Vegas is all about gambling, drinking, and downright debauchery.  And while there is plenty to do if you are planning a scandalous trip to Vegas, there is so much more to this city than just that. I've been to Las Vegas twice and on neither trip did I go out clubbing or spend the day gambling. I did end up trying my luck on a single slot machine, for "experience" sake, but gambling just isn't my thing. However, I did not let that deter me from planning a trip to Las Vegas. There are plenty of things to do in Las Vegas besides gambling. Quite frankly, if you are only spending a couple of days in Vegas, I'm not sure how even make time to gamble. Planning a trip to Vegas for non-gamblers is well worth it. You will soon discover that the Vegas strip offers a lot more than gambling.
---
You may also like:
The Best Las Vegas Photo Spots 
---
Is it Worth Visiting Vegas for Non-Gamblers?
Yes, absolutely! If you are drawn to exciting destinations, Las Vegas is well worth a trip, even if you don't intend on gambling. There are so many things to do in Vegas other than gamble, that you will not find yourself bored on a trip to Vegas. I've visited twice and had such a spectacular time even though I barely gambled. (However, I did pull one slot machine for experience's sake and got a free drink out of it!). Visiting Vegas for non-gamblers is great for a relaxing trip to the city or as a gateway to explore destinations nearby. There are plenty of things to do in Vegas that are not gambling.
Things to do in Las Vegas Besides Gambling
Check out the Hotels
The hotels on the Vegas Strip are unlike anything in the entire world. These hotels are not just places to stay, they are sites to see. I spent hours and hours exploring the incredible hotels on the Vegas Strip. Visiting the hotels is something everyone will enjoy, whether you are a hotel enthusiast or not. Some of the hotels have unique exteriors with free shows, such as the Venetian Canal, the Fountain at Bellagio, and the Mirage Volcano. However, the interiors of these hotels with blow you away! Many of the hotels are decorated to emulate places around the world such as The Venetian, Caesars Palace, Paris, and New York, New York. Spend some time taking in these extravagant hotels, for a monument you may think you are strolling along the canals of Venice and walking through New York City (albeit with the sound of slot machines in the distance and people wearing clubbing outfits).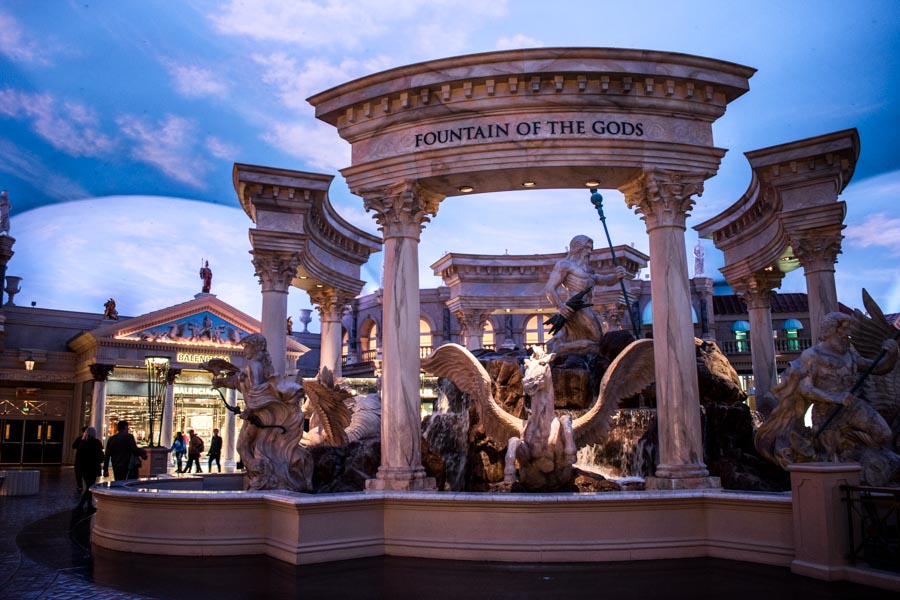 Relax in the Bellagio Conservatory
While the Bellagio Conservatory is within one of the Vegas hotels, it deserves a spot of its own. Each season (Spring, Summer, Fall and, Winter) the Bellagio Conservatory is redesigned, showcasing plans and seasonal decorations. This is one of the most relaxing and beautiful spots on the Vegas Strip.  
Walk the Strip
The Vegas Strip is indescribable. Walking down the strip is a sensory overload. The striking hotels that you could only find in Las Vegas line the strip in the most outrageous fashion. One this one street, you will see the Venice canals, Eiffel Tower, Egyptian pyramids, and New York City skyline. At one moment a volcano will begin erupting in the distance and water dances through fountains.
Visually, the Vegas Strip is extraordinary, yet it is the atmosphere that makes it quintessentially Vegas. People walk down the strip drinking ridiculously large frozen cocktails, stopping to take pictures with the girls dressed up as showgirls. It is a party-like atmosphere every day. It's entertaining and fun. Even if you don't have a giant frozen cocktail in hand, you will be sucked into the joyous spirit of the Vegas Strip.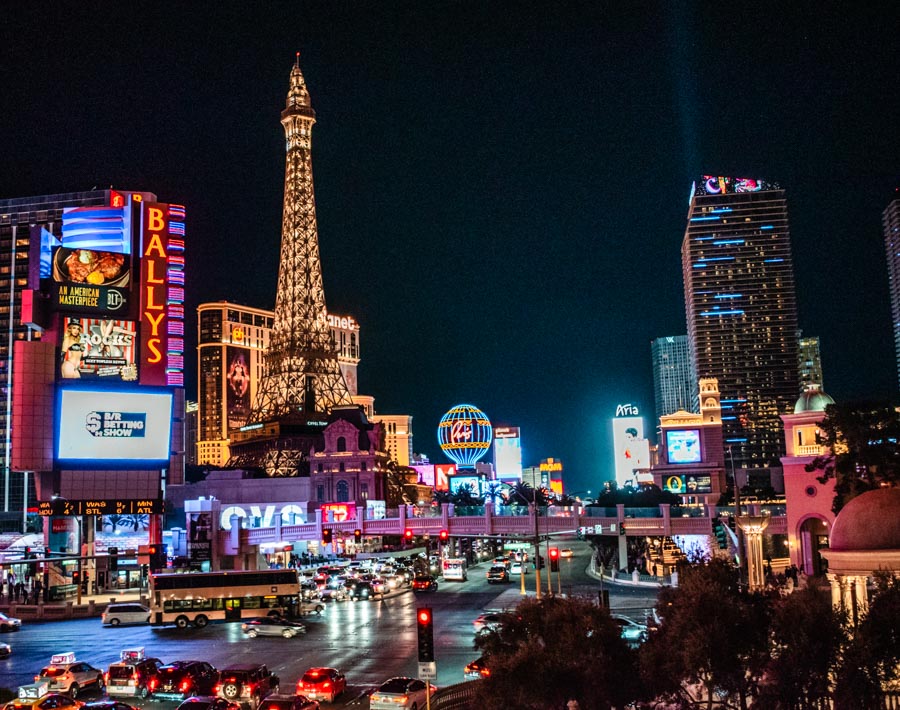 LINQ Promenade + Ride the High Roller
The LINQ Promenade is such a great little escape from the fun, yet overwhelming Vegas Strip. Tucked away between the Flamingo Hotel and LINQ Hotel is the LINQ Promenade. The street feels slightly less chaotic than other areas in Vegas, yet still has a great atmosphere. The LINQ Promenade is lined with palm trees and feels less "glitz and glam" than the rest of Vegas. There are relaxed, unpretentious restaurants such as In-N-Out Burger, which makes this area a great spot to relax with family. The highlight of this area is the High Roller, which is the tallest Ferris wheel in the world.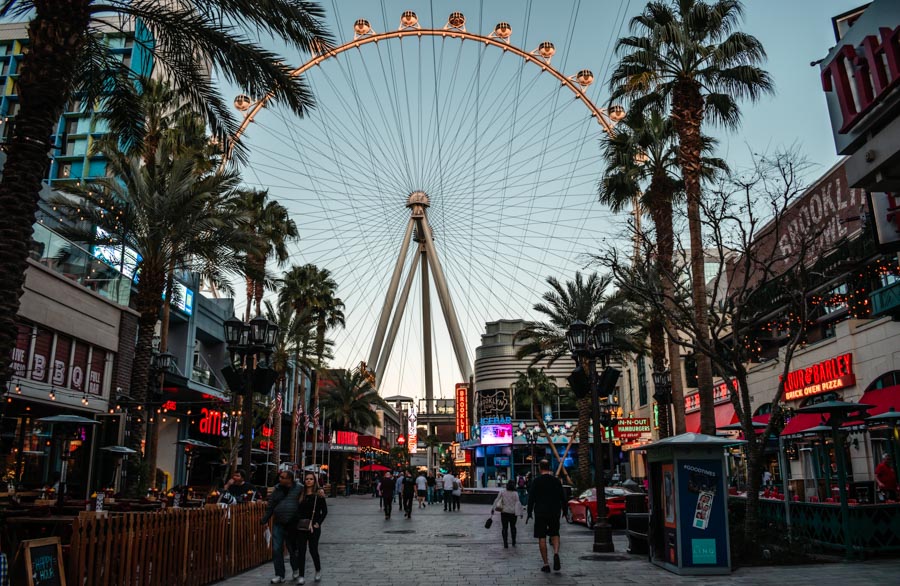 Fremont Street Experience
Fremont Street is considered to be the old Vegas. This is where you will find well-known casinos such as the Golden Nugget. Yet, this area doesn't feel like an old gritty Vegas. It is an exciting place to visit while in Las Vegas. And as the name suggests, Fremont Street is not only a place it is an experience. The Fremont Street Experience is one of a kind. Fremont Street Experience in Downtown Las Vegas is a pedestrian street lined with casinos, bars, and, restaurants. Like everything in Las Vegas, the Fremont Street Experience is pure entertainment. Here you will find street performers, live entertainment, a zip line, and a free light show. The Viva Vision Light Show was the highlight of my time at the Fremont Street Experience. Fremont Street has an outdoor street party type of atmosphere.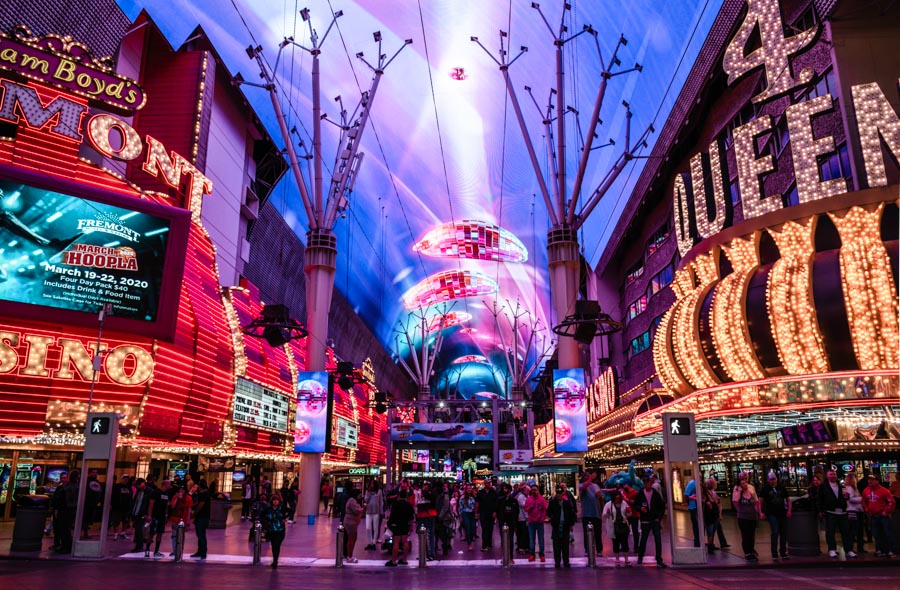 Stop by the "Welcome to Fabulous Las Vegas" Sign
The Welcome to Fabulous Las Vegas sign is perhaps one of the most photo-worthy spots in Las Vegas. Visiting this spot is well worth it if you're looking for fun things to do in Las Vegas besides gambling. It's quite entertaining seeing everyone lined up to take a photo with this sign.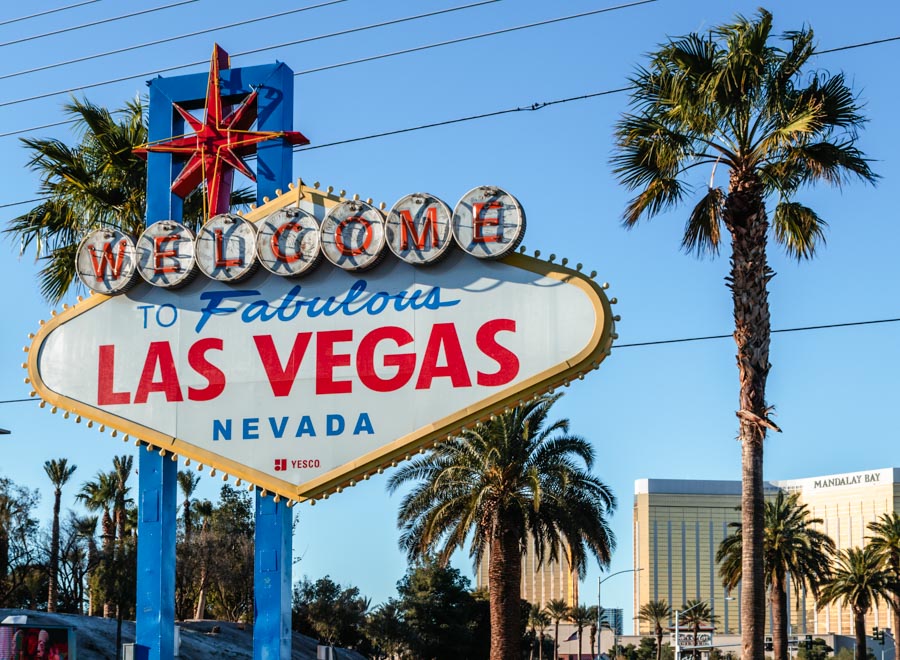 Explore Seven Magic Mountains
Located just outside of Las Vegas is the Seven Magic Mountains, a colorful art installation in the middle of the desert. Seven Magic Mountains is a display of seven colorful rock stacks. Only around a 30-minute drive outside of Vegas,  Seven Magic Mountains is well worth visiting if you're looking for things to do in Las Vegas besides gambling. The colorful rock stacks create a wonderful contrast against the unsaturated desert. If you have a rental car, I would recommend visiting the Seven Magic Mountains.
Check out How to Visit Seven Magic Mountains: Colorful Rocks Near Vegas!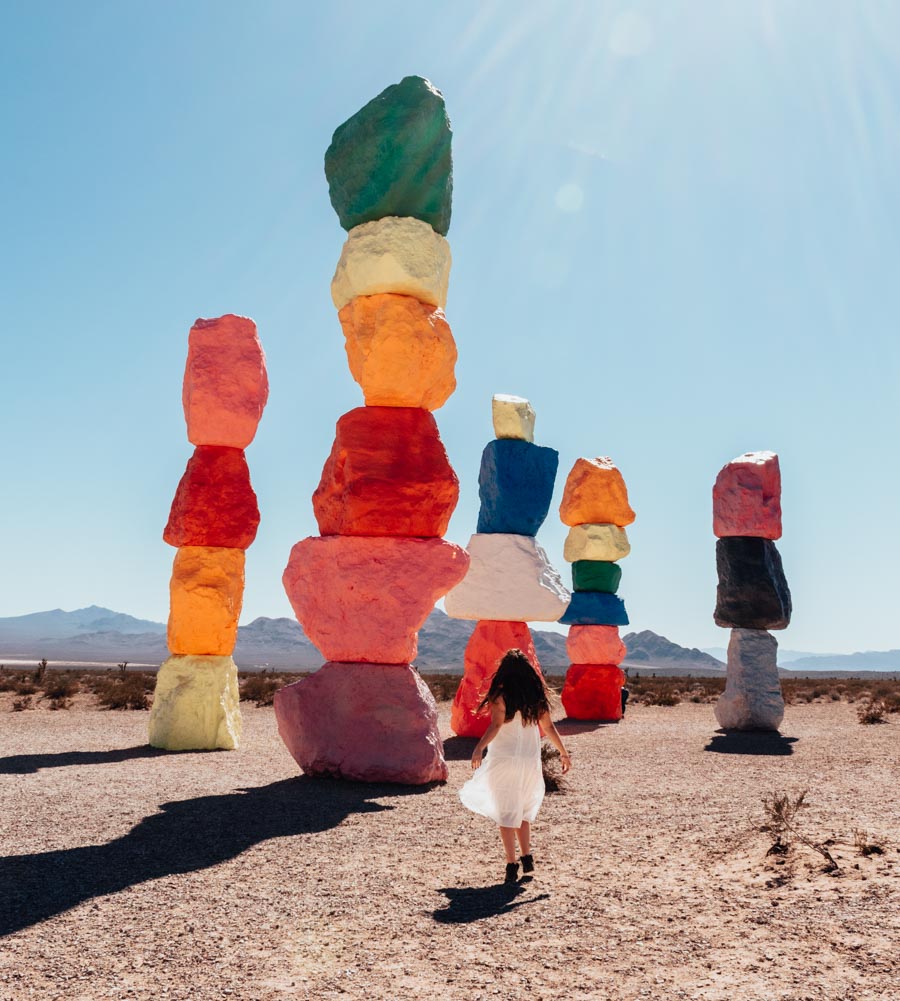 Visit Unique Museums
One of the best things to do in Las Vegas besides gambling is checking out a museum. There are plenty of museums to keep you entertained during your visit, some are very unique to Las Vegas. Two of the most unique museums in Vegas that you must visit include The Neon Museum and The Mob Museum.
The Neon Museum: The Neon Museum is one of the coolest museums I have ever visited and one of the best "Vegas" experiences you will have away from the casinos. This museum features more than 200 neon signs, some dating back to the 1930s. It is spectacular to see all the old Vegas signs in one place. It feels like you are unearthing a bit a history while wandering through the Neon Museum.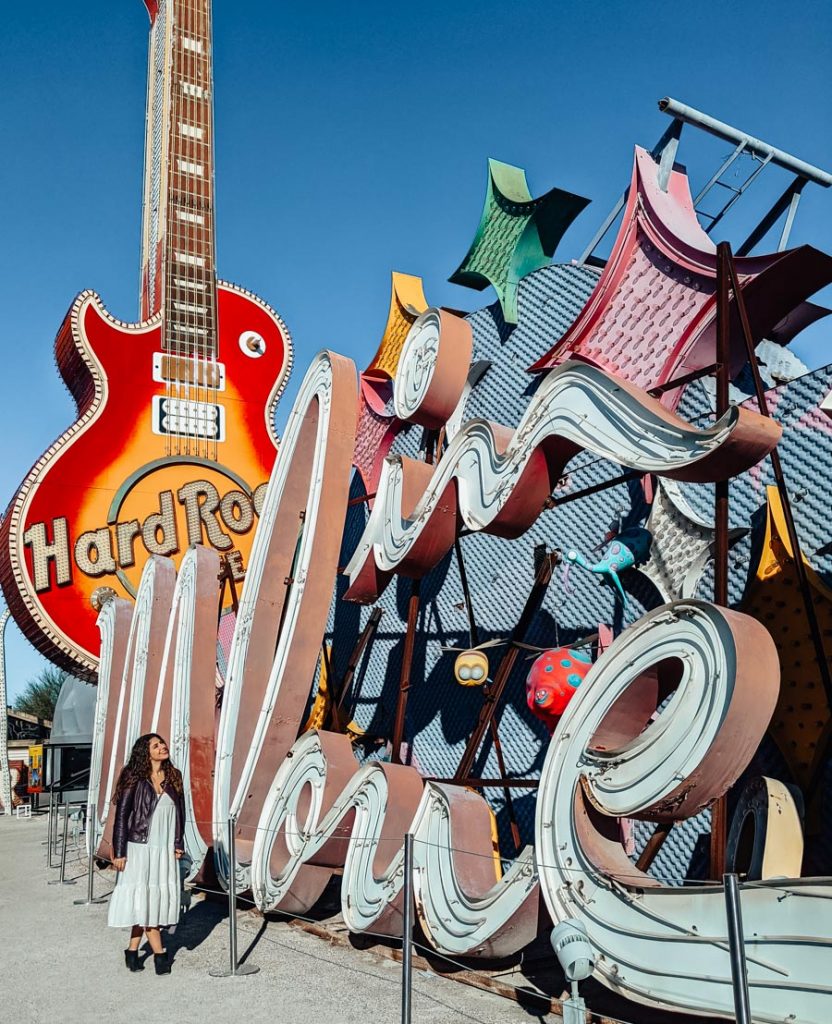 The Mob Museum: While I did not have a chance to visit The Mob Museum, it looks incredible. The Mob Museum showcases organized crime in Vegas and throughout America. If you are interested in learning about this unique bit of US History, this museum is worth the visit.
See a Show
One of the ultimate things to do in Vegas is to see a Vegas show. There are various shows offered every night along the Vegas Strip. No matter what type of show you are looking for, you are bound to find something worthwhile to see while visiting Vegas. Some of the most iconic shows to see while in Las Vegas include the Blue Man Group and Cirque du Soleil. Additionally, various musicians put on shows throughout the year in Las Vegas. 
Check out the Animals
Animals in Las Vegas? Yes, there are plenty of animals (and party animals) in Vegas. If you want to check out some animals, there are various places to do that in Vegas, aside from the typical zoo. For instance, there are actual flamingos at the Flamingo Hotel and a Shark Reef Aquarium at Mandalay Bay.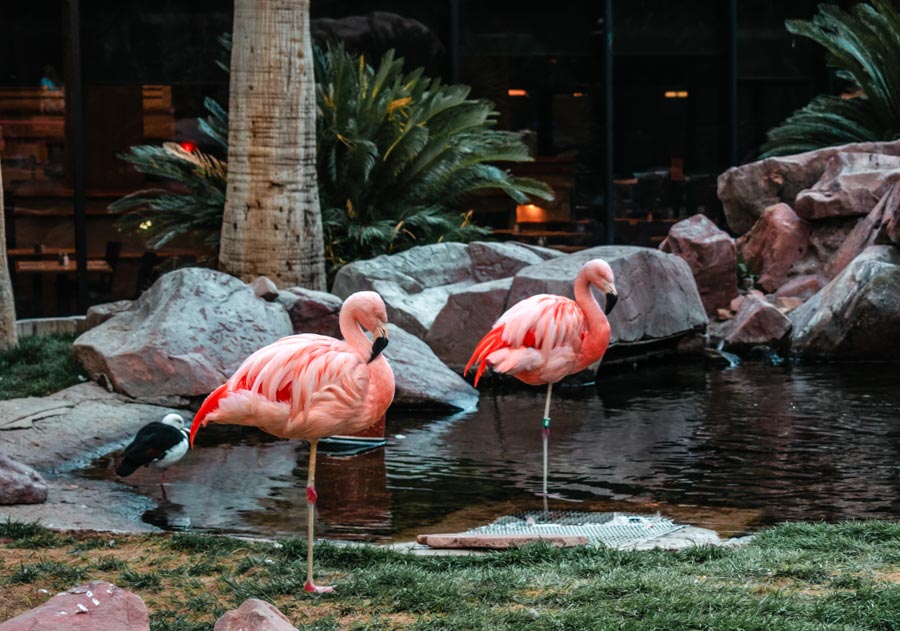 Free Entertainment
There are countless free entertainment options in Las Vegas. Many of the free entertainment options can be found along the Vegas Strip and within some of the top hotels in Las Vegas. Some of the best free entertainment includes the Fountain at Bellagio and the Mirage Volcano. This is one of the best things to do in Vegas besides gamble, because there is so much free entertainment.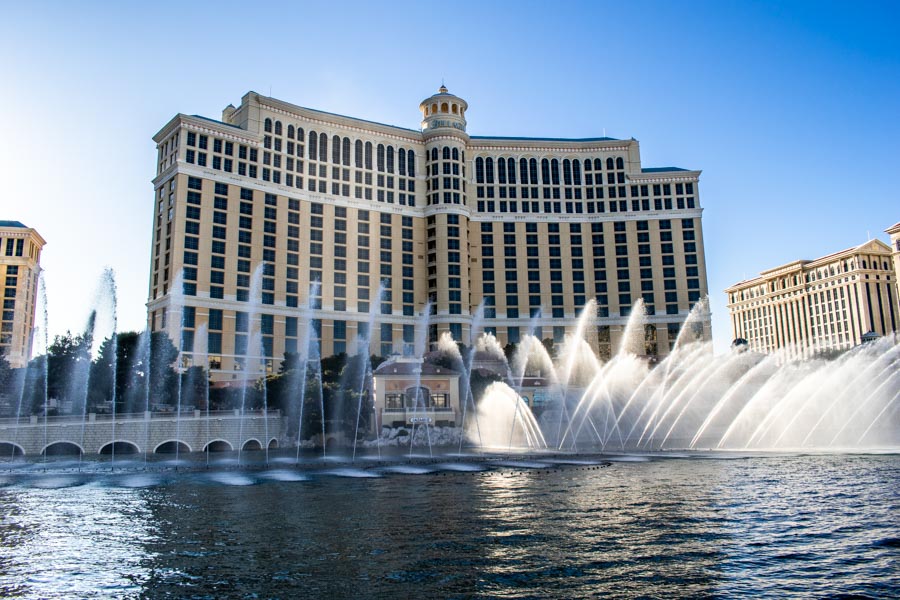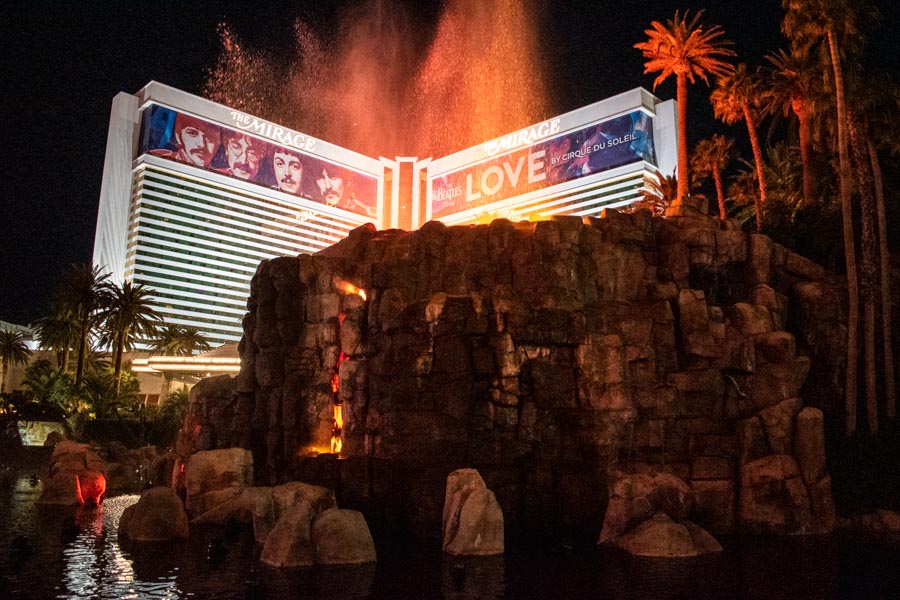 Shop 'Til You Drop
Some of the best shopping in the world can be done in Las Vegas. There are so many stores including some high-end boutiques and designer flagships. Whether you prefer window shopping or want to splurge, there are tons of places to do so. One of the best places to shop in Las Vegas is the Forum Shops at Caesars Palace.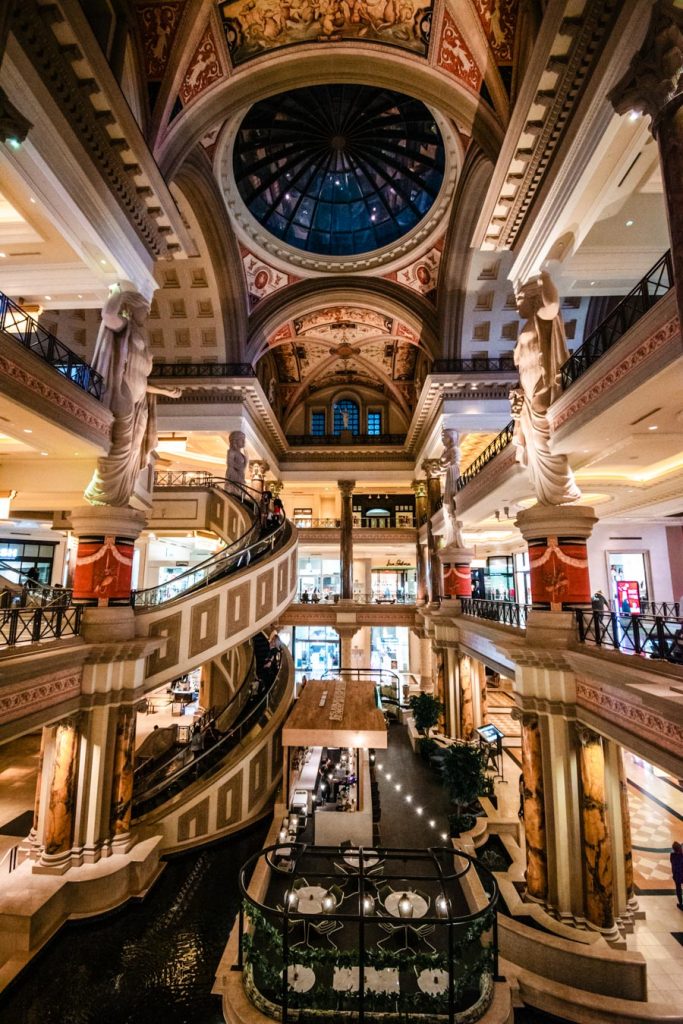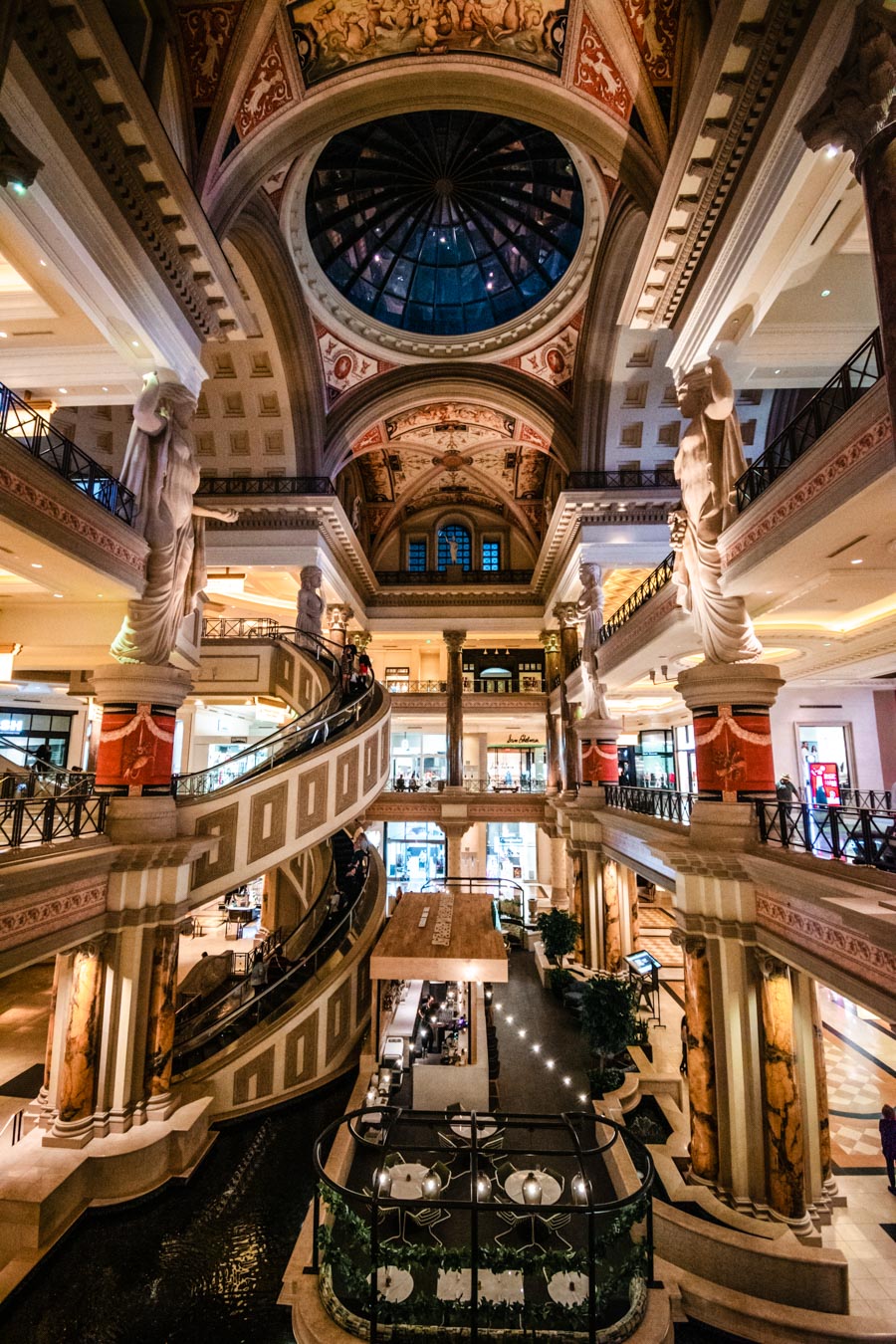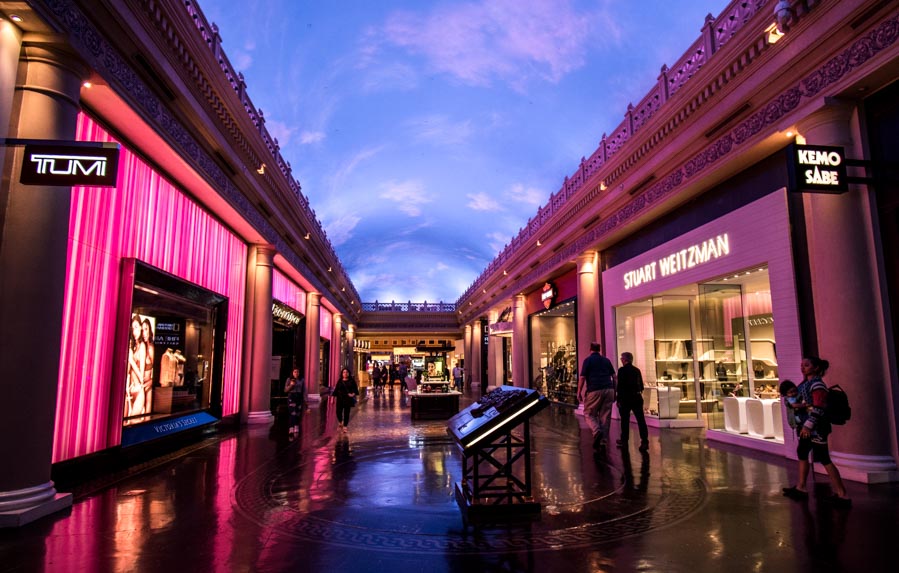 Lounge Poolside
Las Vegas has an average of 294 days of sunshine a year. The sunshine mixed with the warm weather makes Las Vegas a great place for a vacation full of fun in the sun and lounging poolside. If you're planning a trip to Las Vegas in the Spring or Summer, you are almost guaranteed a sunny trip. During the hottest point of the day, a lot of people may be flocking to the air-conditioned casinos. Yet, if you are looking for a way to escape the heat and things to do in Vegas without gambling, consider lounging poolside at your hotel. Some of the best hotel pools in Las Vegas are the Mirage and the Mandalay Bay.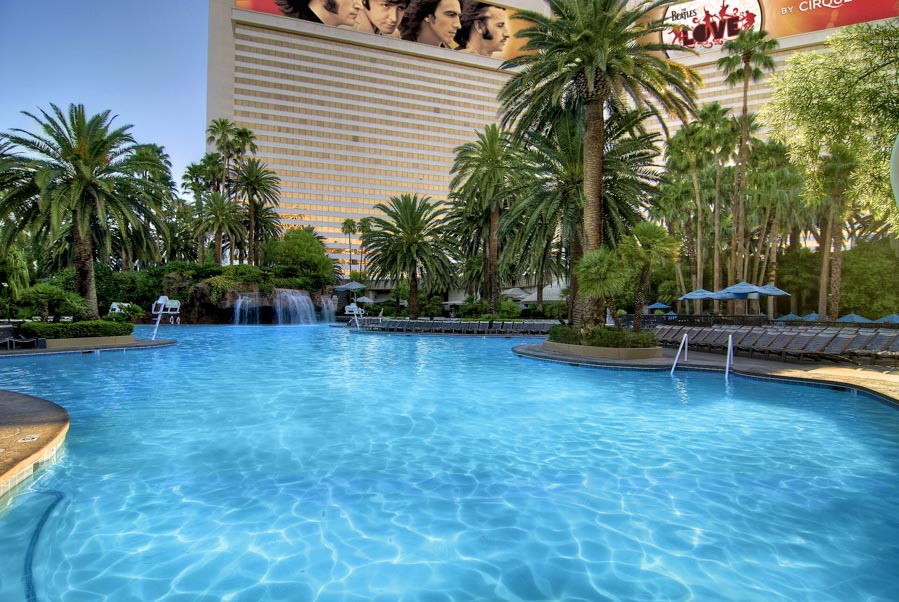 Get High on Adrenaline at the Stratosphere
The Stratosphere is the tallest free-standing observation tower in the United States. Ride up to the SkyPod for 360-degree views of Las Vegas. For the adrenaline junkies, there are plenty of activities including bungee jumping and thrill rides ascending from the SkyPod platform. Could you imagine the thrill of being on an amusement ride while 1,000 ft about Las Vegas? 
Take a Day Trip
If you are staying in Las Vegas for more than a couple of days and are looking for what to do in Las Vegas besides gamble, you may consider taking a day trip. While there is plenty of non-gambling things to do in Vegas, however after a few days you may want a change of scenery. There are so many incredible places to take day trips around Vegas, that you may consider making it your base to explore the region. Some of the most popular day trips include the Hoover Dam, the Valley of Fire, Death Valley, and the Grand Canyon.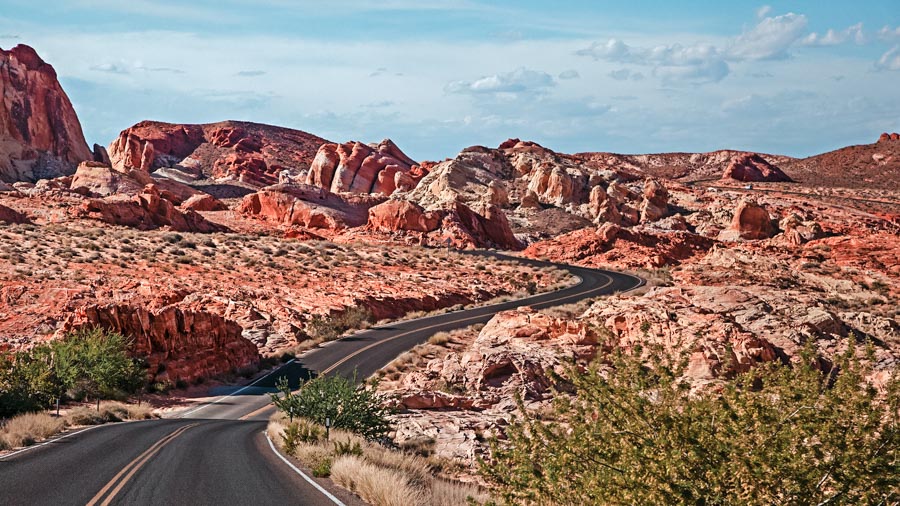 Where to Stay in Vegas for Non-Gamblers
Almost every hotel in Las Vegas has a casino or at least a few slot machines. If you are looking for a hotel on the Vegas Strip, chances are there will be a casino attached to it. While you may need to walk through a casino, many of the hotels are great to stay in whether you are planning to gamble or not. 
Four Seasons Las Vegas
The Four Seasons Las Vegas is one of the few hotels on the Vegas Strip that doesn't have a casino in it. This makes the Four Seasons a great place to stay in Vegas if you don't gamble. The Four Seasons is perfect for those looking to escape the Vegas scene.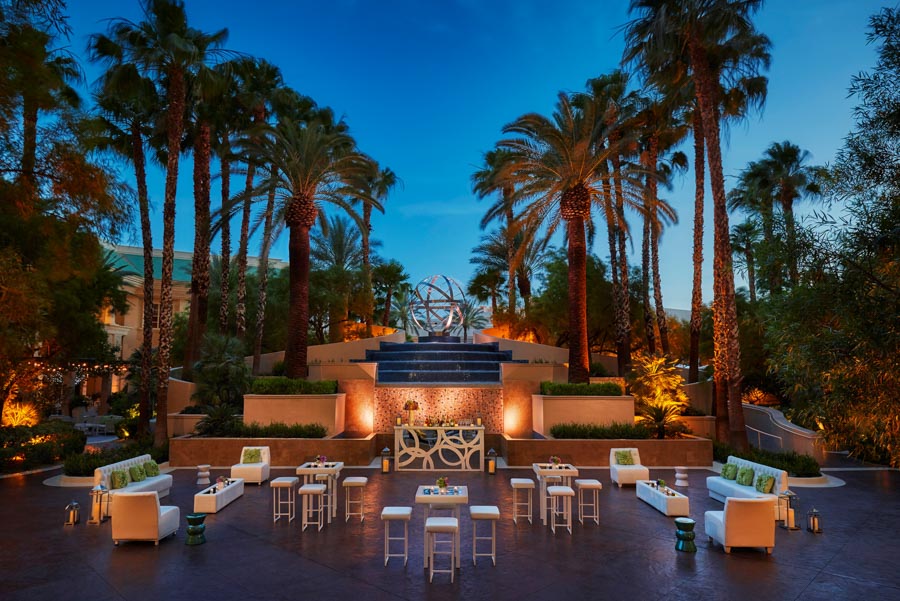 The Mirage
I stayed in The Mirage years ago and it is a great place to stay. This hotel has a tropical feel and one of the best pools in Las Vegas, which is a huge perk because hanging poolside is a great thing to do in Vegas besides gambling. The Mirage is a great place to stay if you're looking for a more low-key hotel.