Gdansk wasn't on my radar as somewhere to travel. I knew I wanted to visit the more popular cities of Warsaw and Krakow, but Gdansk never crossed my mind. Quite frankly, I had never even heard of Gdansk before my trip to Poland. Yet, I found myself on a long train journey from Krakow to Gdansk, researching everything I needed to know about this Baltic port city. After spending a weekend in Gdansk, I was completely blown away by the city. I soon discovered that Gdansk is one of the most beautiful cities in Poland and that there are so many things to do in Gdansk. If you are planning a trip to Poland, there are so many reasons to visit Gdansk.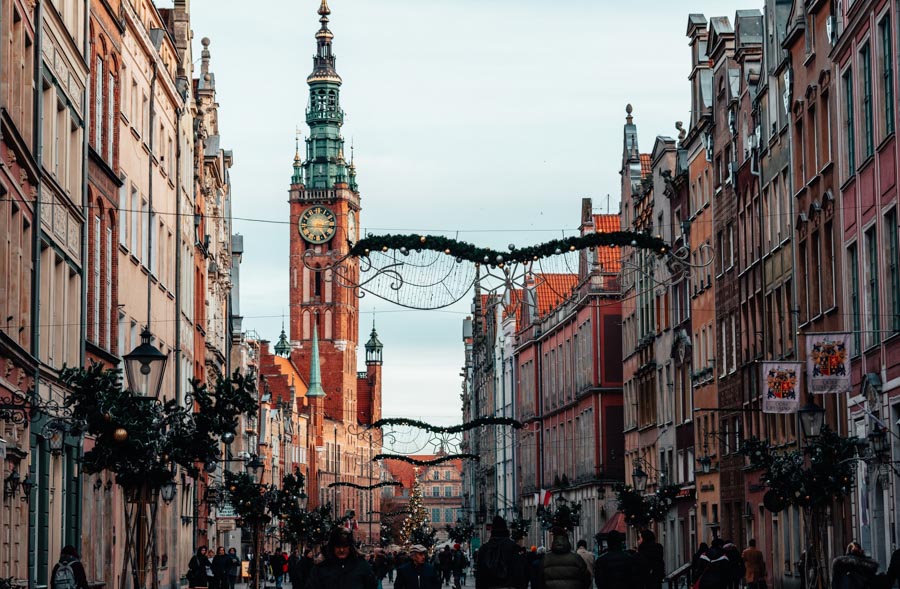 ---
You May Also Like:
The Ultimate Poland Travel Guide
Best Things to do in Wroclaw
One Day in Warsaw
---
Is Gdansk Worth Visiting?
While I never heard of Gdansk until planning my trip, it ended up being one of my favorite places in Poland. Gdansk is the perfect mid-sized city to explore. It is big enough to keep you busy for a few days, yet small enough to wander without a map. The city has stunning architecture, is bursting with history, and even has a pretty amazing culinary scene. The best part is that Gdansk relatively off the radar as a typical tourist destination and is a great budget destination. The question should not be is Gdansk worth visiting, it should be when can I plan my trip to Gdansk. I'm a sucker for a beautiful port city and am already planning to make a return trip.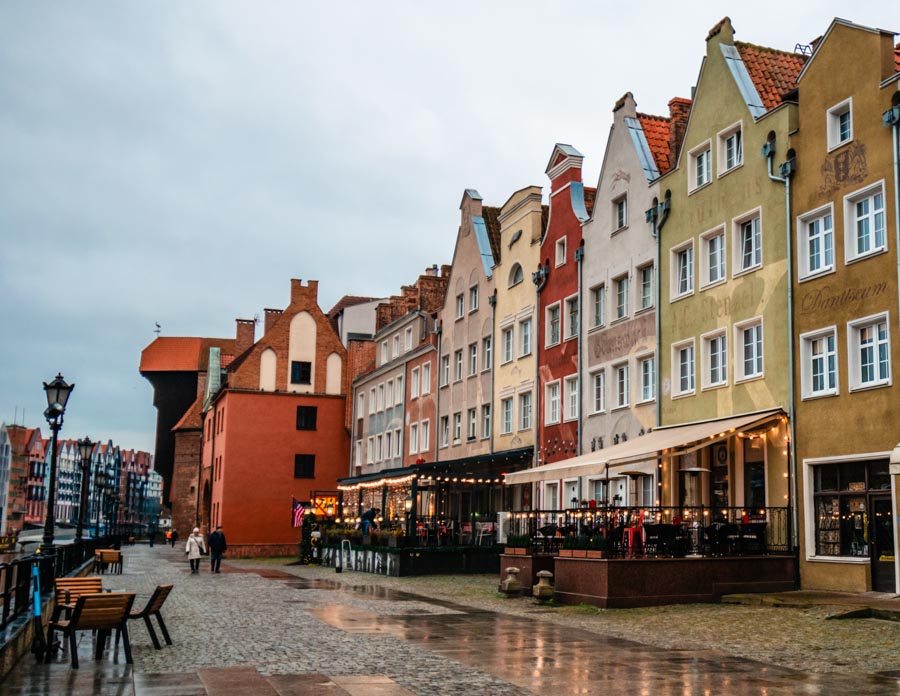 Reasons to Visit Gdansk
There are plenty of reasons to visit Gdansk. After spending just a weekend in the city, I came up with 12 reasons to visit Gdansk. And I think I have a hundred more reasons to return to this Baltic port city. After seeing these reasons to visit Gdansk, you will likely want to plan a trip to this city.   
Off the Beaten Tourist Path
Gdansk is relatively off-the-beaten-path compared to many other cities in Poland and elsewhere in Europe. During my weekend in Gdansk, I saw very few international tourists. Most of the other tourists who were there seemed to be from other Polish cities. And for the most part, the tourists who were in Gdansk were there for quick day trips. It seemed that tours quickly stopped in the city for an hour or two. While Gdansk does attract quite a few visitors a year, this city only gets around 1/3 of the tourists as Krakow and Warsaw, making it feel less overcrowded by tourists. Yet, be sure to visit Gdansk before everyone else does. With a city this beautiful, visitors will surely increase each year.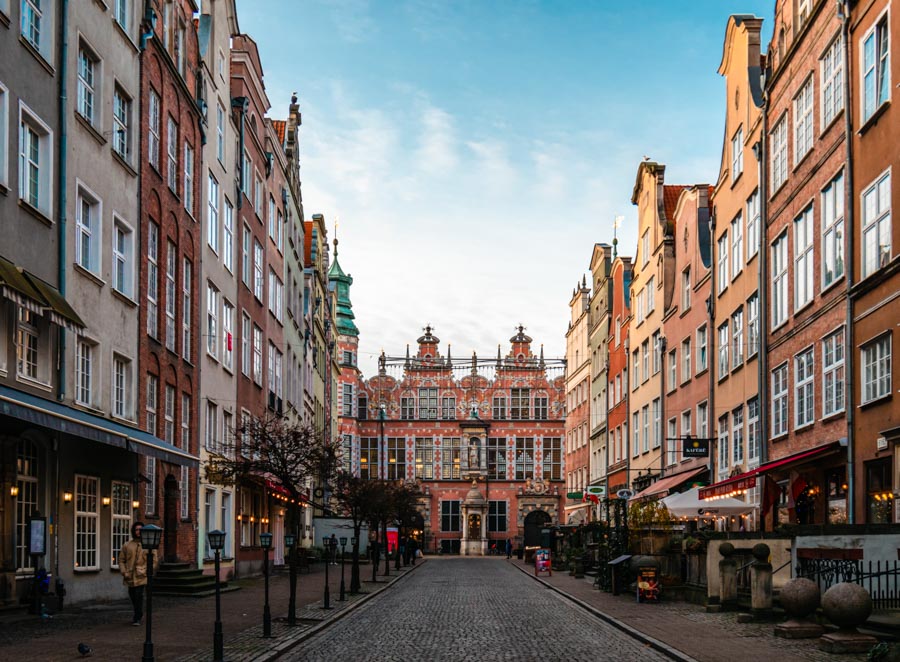 Three Cities in One
Gdansk is part of the Tricity of Poland along with Sopot and Gydinia. This means that when you are visiting Gdansk, you also have two other cities to explore. Traveling between these cities by train is extremely easy and cheap. The train rides between these cities take less than 20 minutes. Either you can spend a full day exploring Sopot and Gdynia or simply hop on a train for an hour to wander around these cities.
---
Read More: Gdansk to Sopot: Baltic Sea Day Trip
---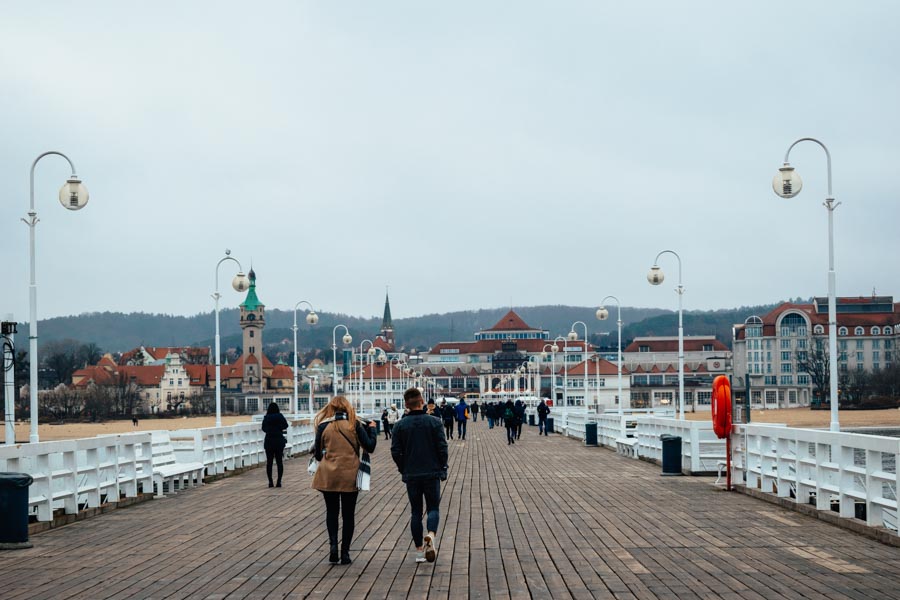 Perfect for a Weekend Getaway
A weekend in Gdansk is the perfect amount of time to explore this Baltic city. If you're traveling from Europe, Gdansk would make a great city break as its airport is well connected. Ideally, you will want to spend a long weekend in Gdansk so you have enough time to check out Sopot and a nearby castle. Gdansk can also easily added to any Poland itinerary.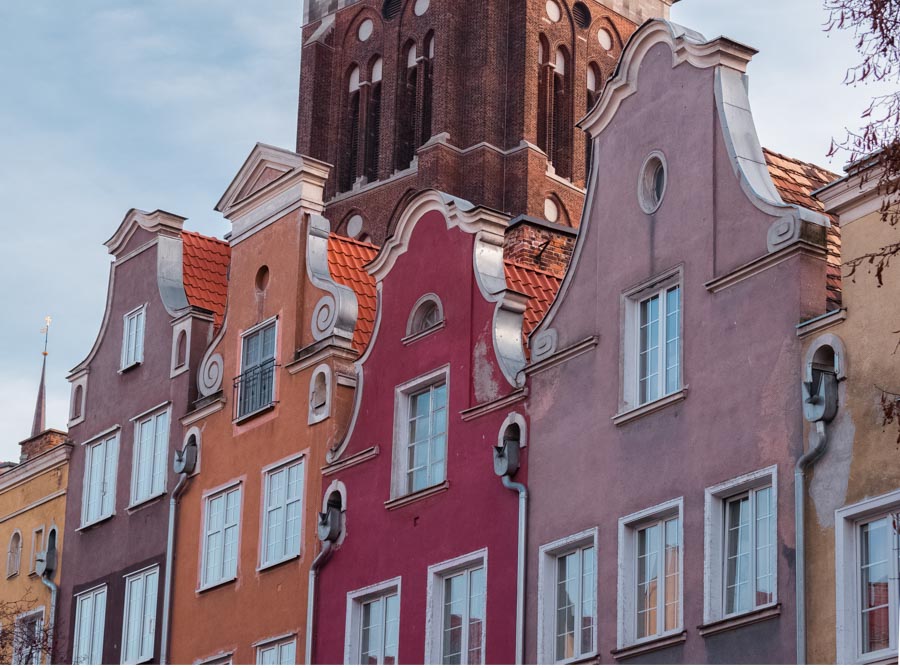 Mid-Sized City
Gdansk is the perfect city to explore on foot and without a map. Its size is one of the best reasons to visit Gdansk. It's neither too big nor too small. You can see most of the city by simply wandering around (if you have a decent sense of direction). There is no need to worry about complicated transit systems, you can see most of the city on foot. The only time you'll have to use public transportation is if you opt to explore nearby Gydina and Sopot.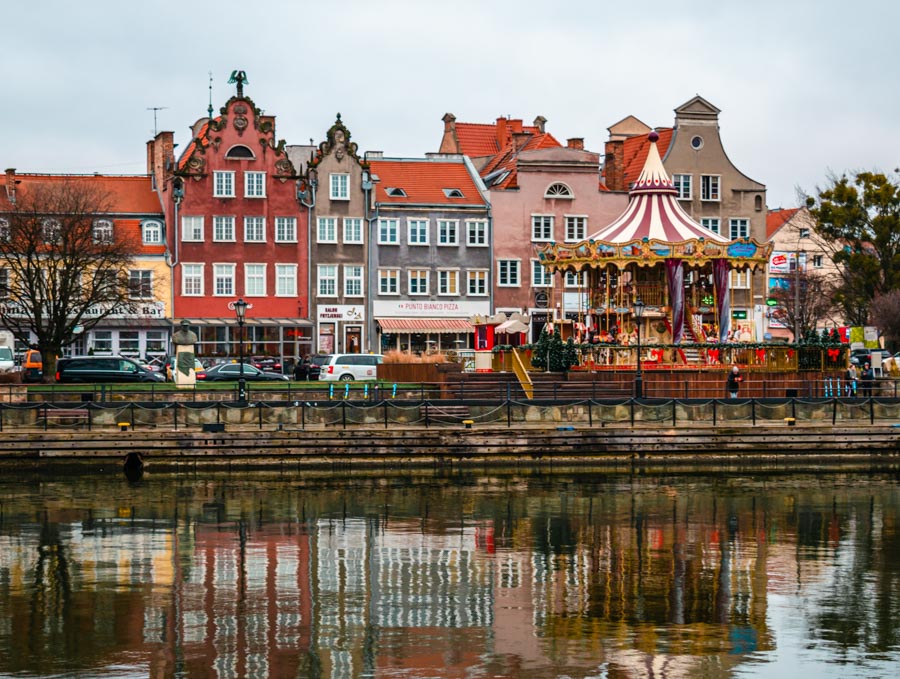 Stunning Architecture 
The architecture of Gdansk is some of the most beautiful in all of Poland. Wandering through the city, you will notice the unique and beautiful architecture.  The architecture in Gdansk has more in common with Dutch cities than with the other cities in Poland. Its position as a port city is apparent through the ornate buildings in the Old Town, with richly decorated facades that once belonged to rich merchants.
Many incredible structures can be found throughout Gdansk including the oldest wooden crane in Europe and St Mary's Basilica, which is the largest church to have been constructed from brick.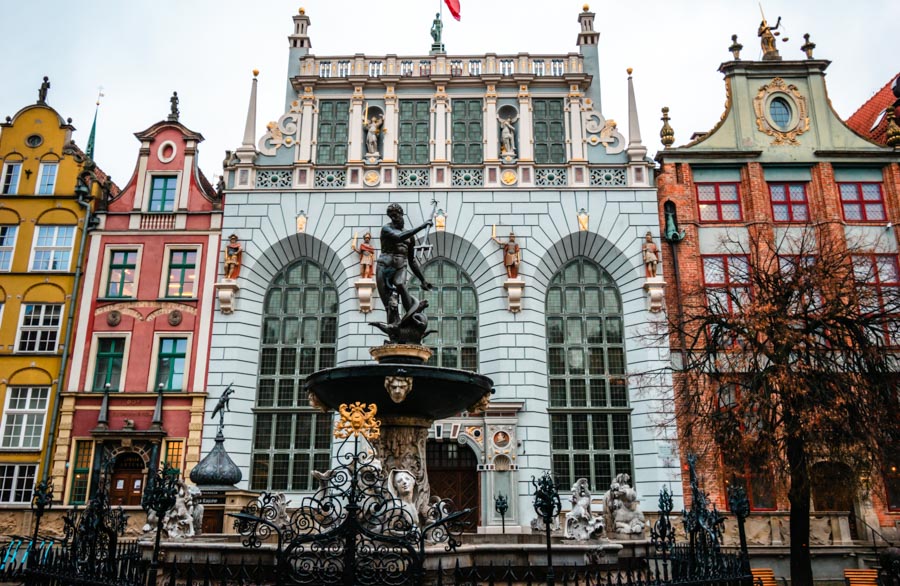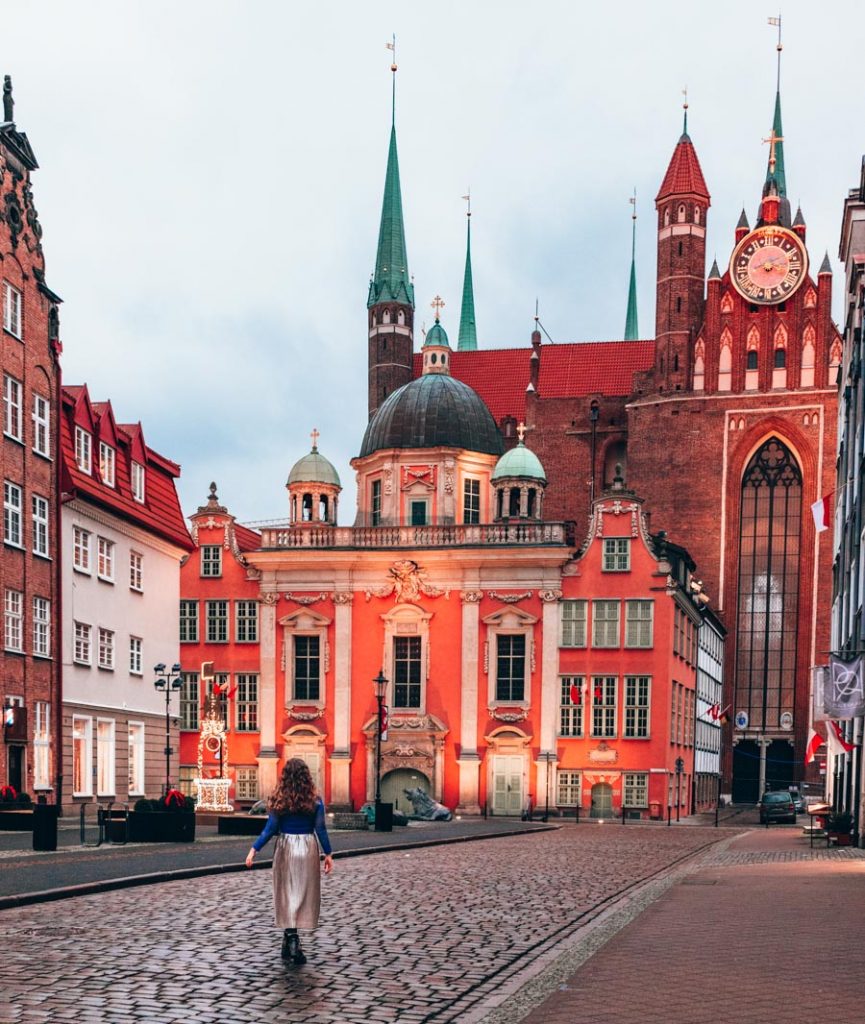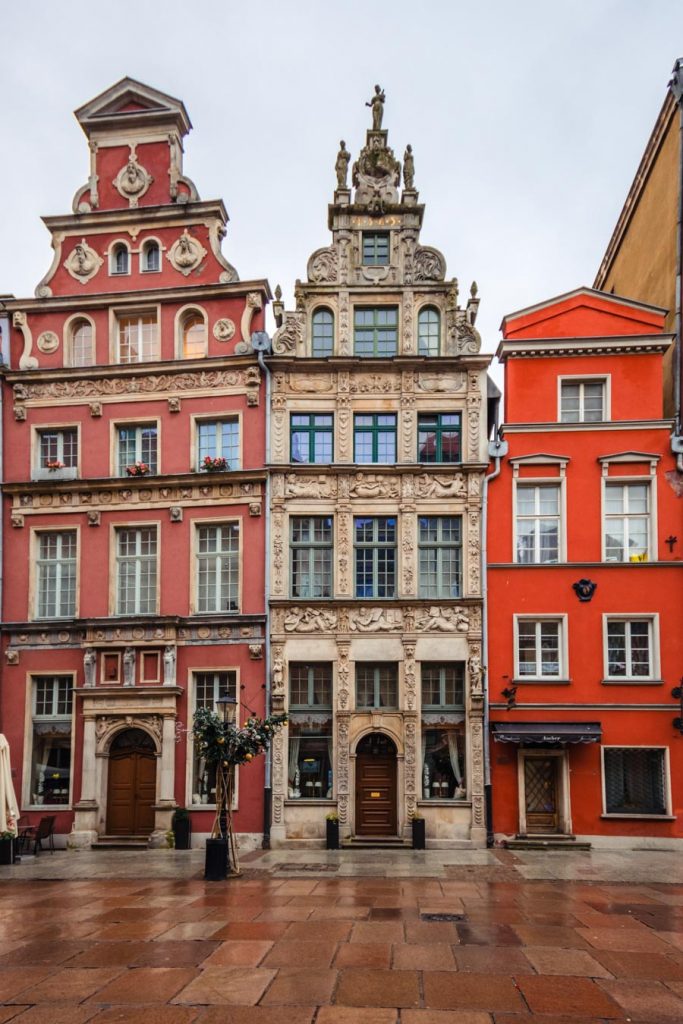 Medieval and Modern History
Gdansk is brimming with history and is a great place to visit for history lovers. From medieval to modern history, Gdansk has it all. Walking through Gdansk is let stepping back into Medieval times; the city is characterized by many Medieval structures including the Medieval Old Crane and the city gates. While the history of Gdansk is rich, it is also a bit dark. Gdansk was the first city bombed during WWII. Much of the city was destroyed during WWII and has since been rebuilt.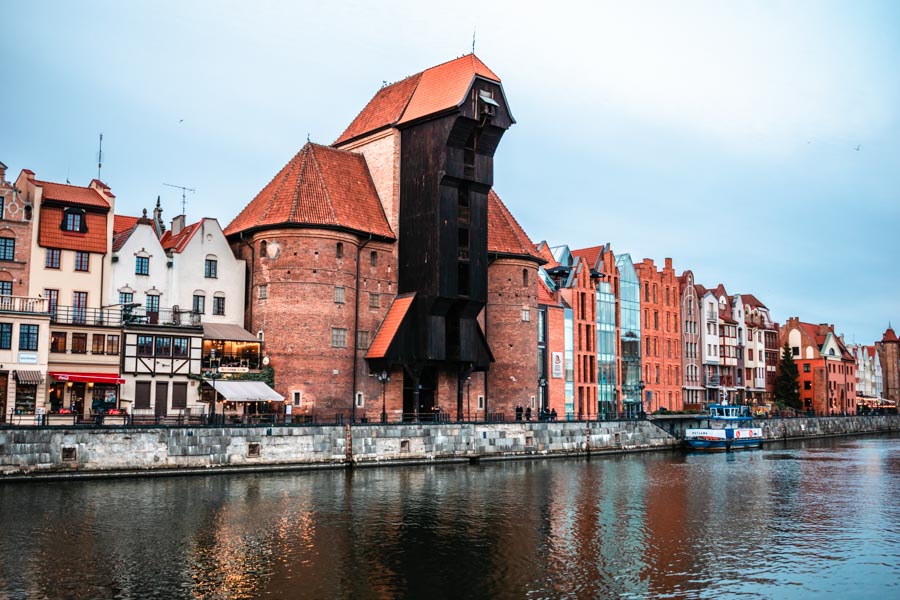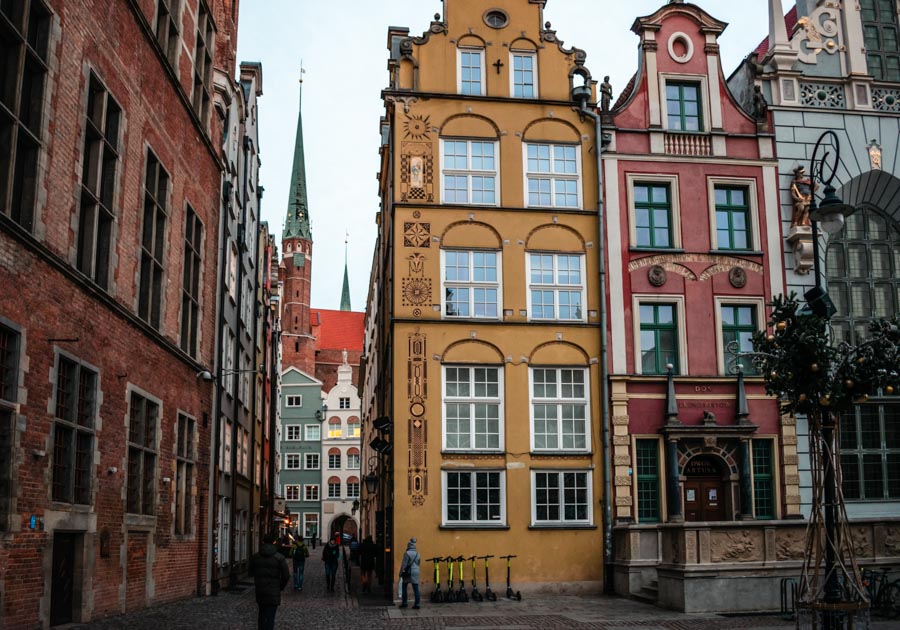 Best Port City in Poland
Gdansk is one of the few port cities in Poland, giving it a unique appeal to other cities in Poland. Gdansk's seaside location is evident in its atmosphere, restaurants, and beautiful harbor. Wandering around the Gdansk harbor, you will see what makes this city so unique. The harbor front is absolutely beautiful, the water is dotted with boats and lined by seafood restaurants.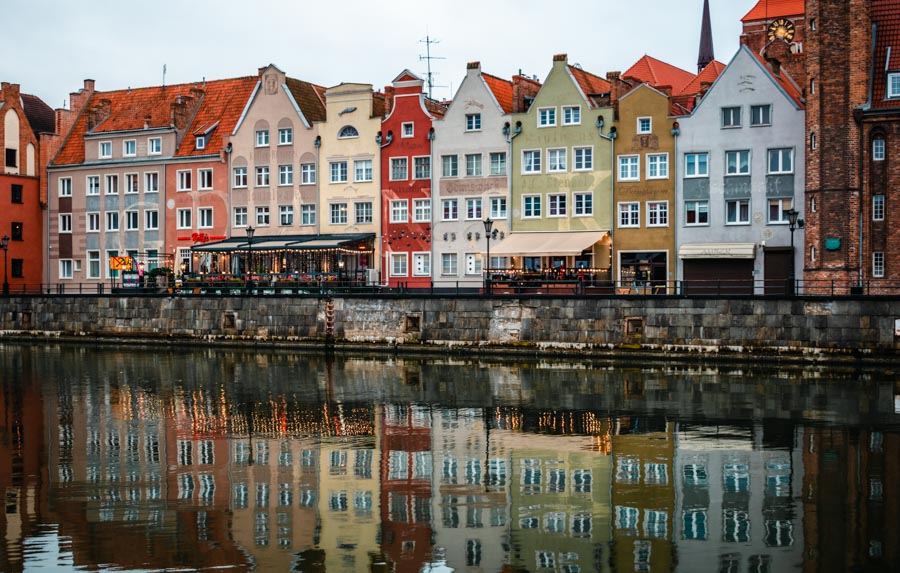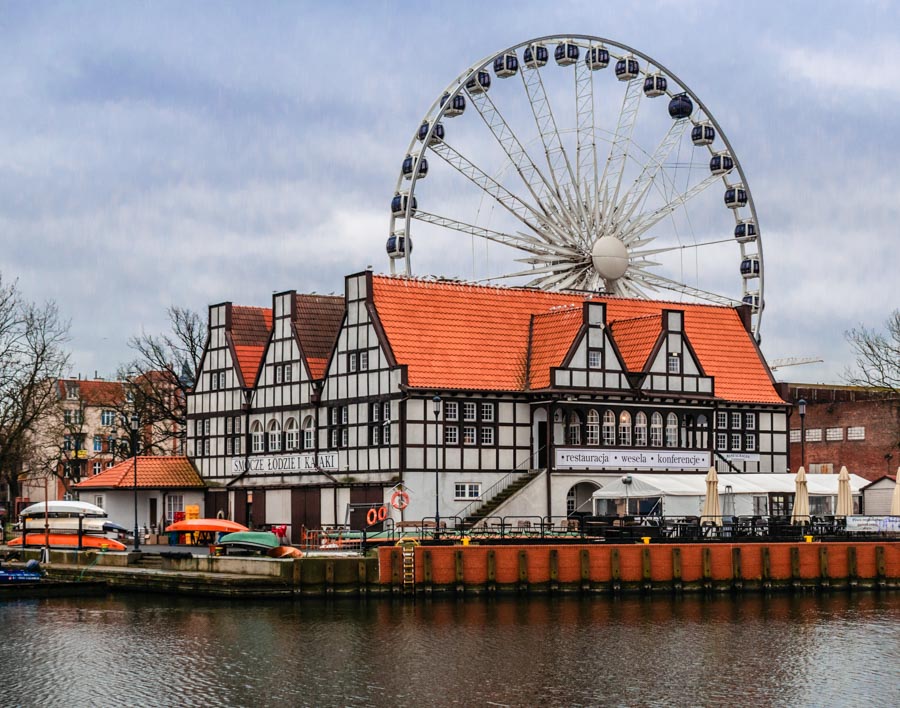 Value for your Money
Like elsewhere in Poland, Gdansk is a great value for your money, especially you are traveling on the US dollar. Your dollar will go a long way in Poland. Gdansk is actually one of the cheapest cities in Poland, meaning that you will be able to stay at a nice hotel, dine out, and pay for entry fees without breaking the bank. The value of your money is one of the best reasons to visit Gdansk.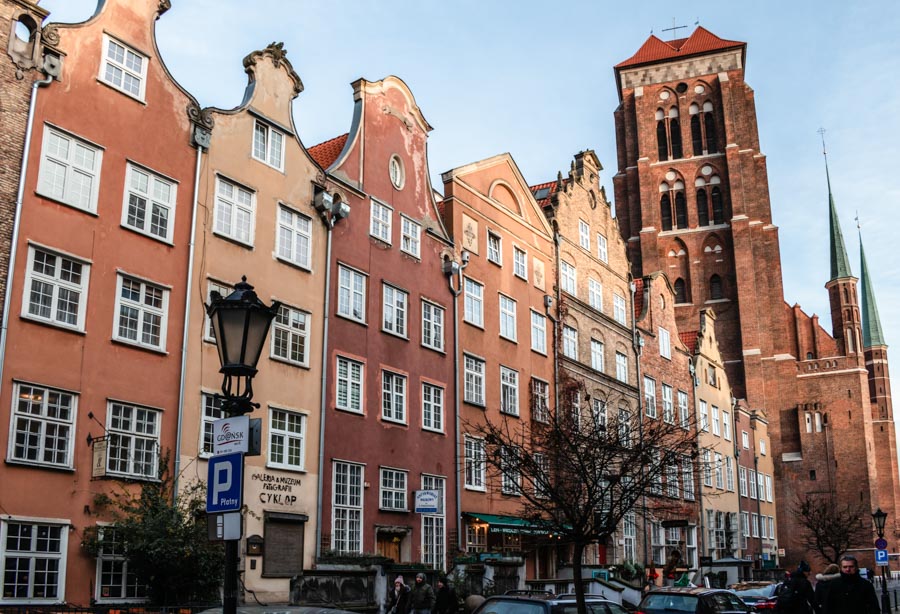 Great Food and Drinks
For foodies, one of the best reasons to visit Gdansk is for food and drink options. There are plenty of restaurants serving traditional Polish fare, such as dumplings. Additionally, there are plenty of seafood restaurants in Gdansk. After meals, you may choose to cozy up in a cute cafe or hit up 'Ulica Piwna,' a street lined with taverns, that is translated to 'beer street'.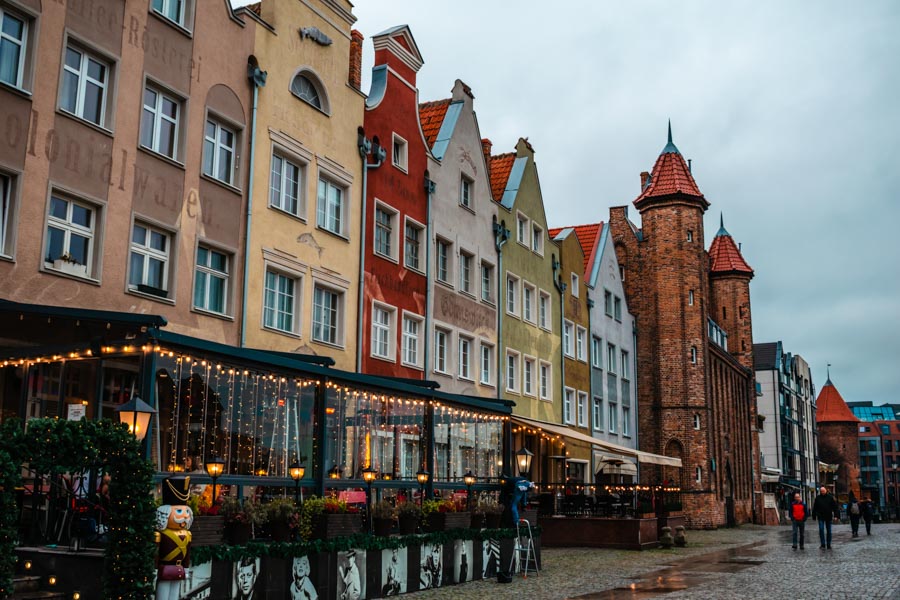 Gdansk is the Capital of Baltic Amber
One of my favorite things in Gdansk was all the shops selling beautiful Baltic Amber. Gdańsk is considered to be the capital of Baltic Amber. As a popular trading point for Baltic Amber, you can find shops selling this 'Baltic Gold' throughout the city. The best place to go in the city to shop is Długi Targ, Long Market, a pedestrian street that is lined with shops selling Baltic Amber. This street is beautiful and has some of the best shops for Baltic Amber.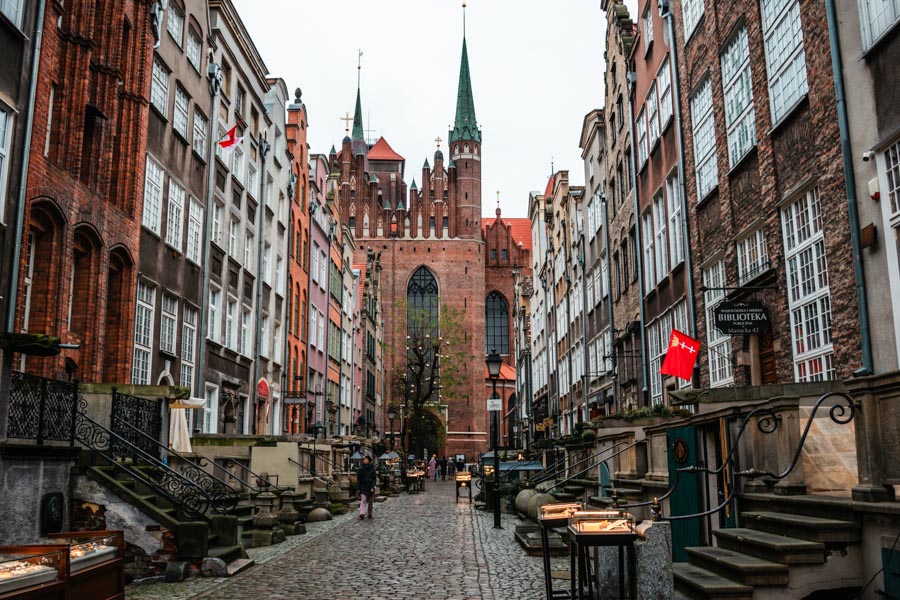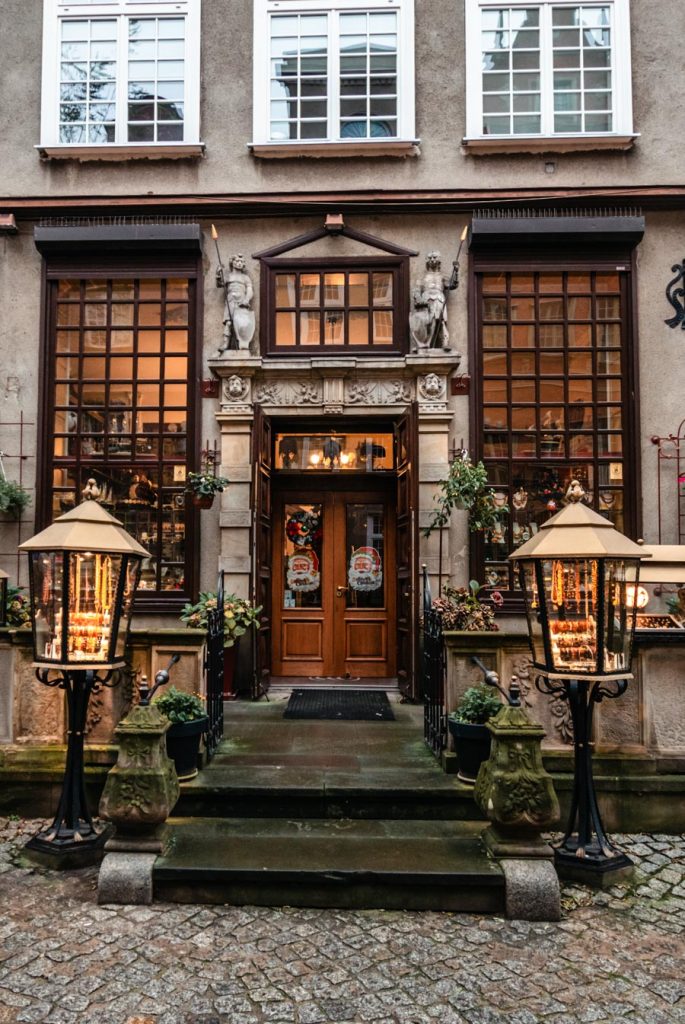 Near the Largest Castle in the World
Gdansk is under an hour away from Malbork Castle, which is the largest castle in the world by land area. Not only is this castle an easy day trip from Gdansk, but it is also incredibly beautiful and a UNESCO World Heritage Site. I did not have a chance to visit Malbork Castle during my visit but if you have at least a weekend in Gdansk, be sure to make a visit.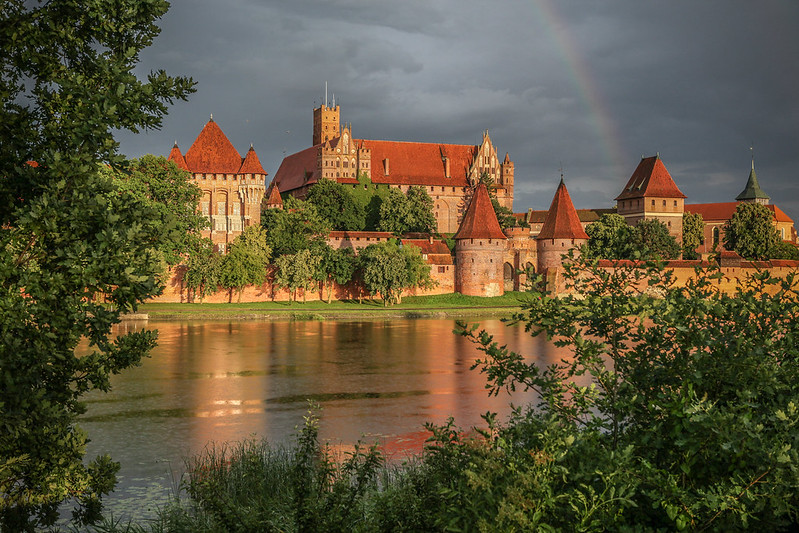 Photo by Mariusz Cieszewski
There are Beaches 
Amid the history and beautiful architecture that comes with being a port city, Gdansk also has an incredible coastline with beaches. While the beaches are not technically within the city of Gdansk, they are a quick bus or train ride away. A popular beach in Gdansk is Brzezno Beach, which is located just 10 minutes away by tram. Or head to nearby Sopot to enjoy the resort city. With the nearby beaches, you can easily turn your weekend getaway in Gdansk into a city and beach vacation. 
Where to Stay on your Visit to Gdansk
Did this post inspire you to visit Gdansk? Then you may need to decide where to stay. There are some great places to stay while in Gdansk.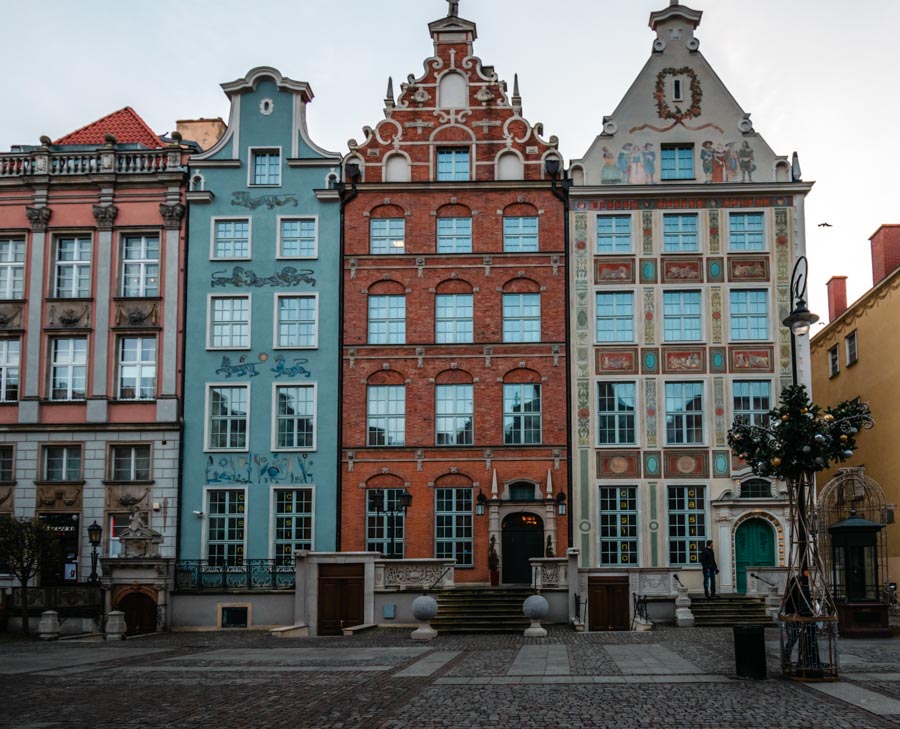 Hampton by Hilton Gdansk Old Town
I stayed at the Hampton by Hilton Gdansk Old Town. This hotel is centrally located in Gdansk Old Town, making it an ideal place to stay while visiting. 
Hilton Gdansk
Next time I visit Gdansk, I plan to stay at the Hilton Gdansk. This 5-star hotel is located on the Motlawa River in the picturesque Old Town of Gdansk. This would be an ideal place to stay for its location and atmosphere. 
Liked this post? Pin now, read later!