.Bermuda is located in the North Atlantic Ocean and is known for its' pink sand beaches and immaculate turquoise water. Bermuda's 75 miles of coastline is lined with some of the most beautiful beaches I have ever seen, each one more dramatic and uniquely beautiful than the next. There is no better way to spend your time in Bermuda than by exploring its' best beaches. So when planning your activities in Bermuda, be sure to set aside ample beach time. With over 30 beaches to choose from on the island, some are more worthwhile to visit than others. While you can't go wrong with any of the beaches in Bermuda, be sure to check out the best beaches first. Whether you decide to spend a full day beach hopping across Bermuda or plan to discover these beautiful beaches over the duration of your trip, these can not be missed.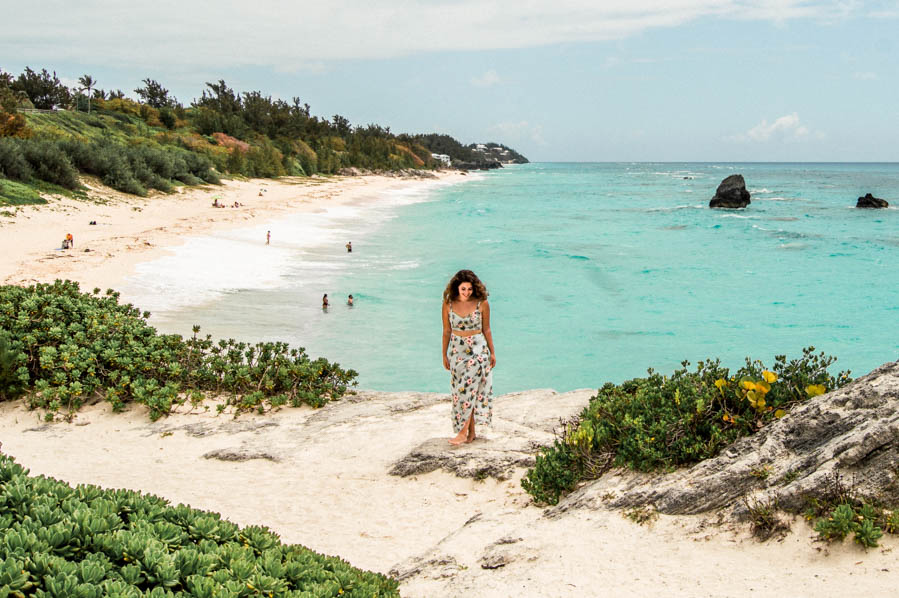 Best Beaches in Bermuda
Warwick Long Bay 
Warwick Long Bay Beach is Bermuda's longest beach. Stretching a half-mile along the coast, there is plenty of pink sand to lounge on and turquoise blue water to swim in. Warwick Long Bay Beach is even considered to be the best pink sand beach in Bermuda. If you can only visit one beach in Bermuda, you must visit Warwick Long Beach. While it is often overshadowed by Horseshoe Bay Beach, I preferred Warwick Long Bay as it was less crowded. This is the first beach I laid my eyes on in Bermuda and I was hooked! This beach has everything a beach lover craves including a long pink sand beach, pristine water, unique rock formations, and even a second smaller beach.
A jagged coral island floats above Warwick Long Bay, making this beach perfect for snorkeling. This coral island also offers amazing views of Warwick Long Bay stretching to the east and Jobson's Cove to the west. If you dare, climb to the top for a birds-eye view.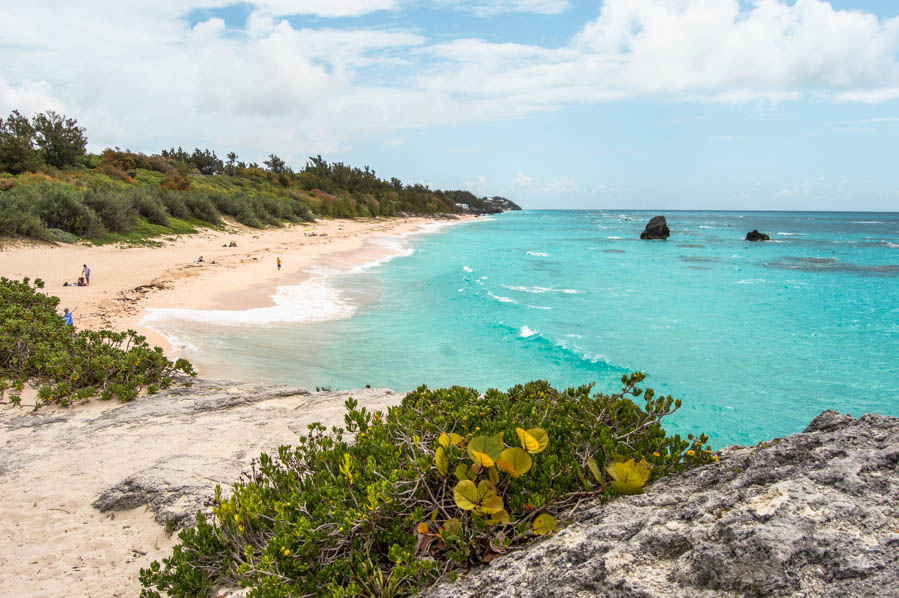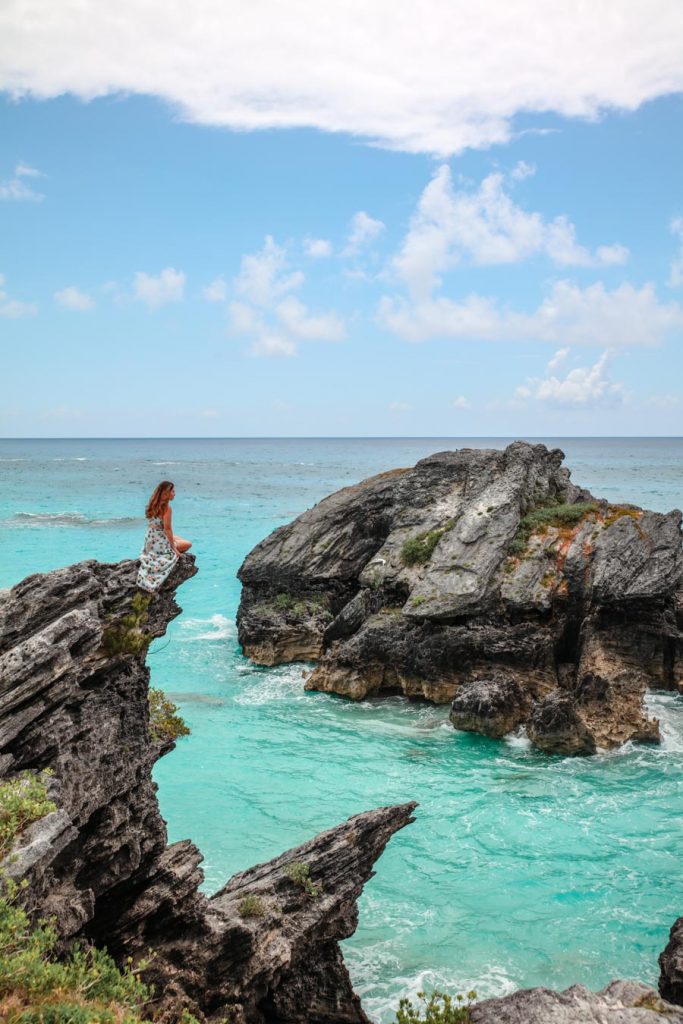 Jobson's Cove
While Jobson' Cove is located just west of the coral island at Warwick Long Bay Beach, it is considered its own beach; its own tiny beautiful beach. Jobson's Cove is perhaps one of the most picturesque beaches in Bermuda. The water is incredibly still and clear. During my visit, I could see vibrant giant parrotfish from my vantage point on the coral island.
Surrounded by rock walls, Jobson's Cove gives the illusion of being at your own private beach. This is a great spot to swim and float without worrying about the waves and tide pulling you out too far.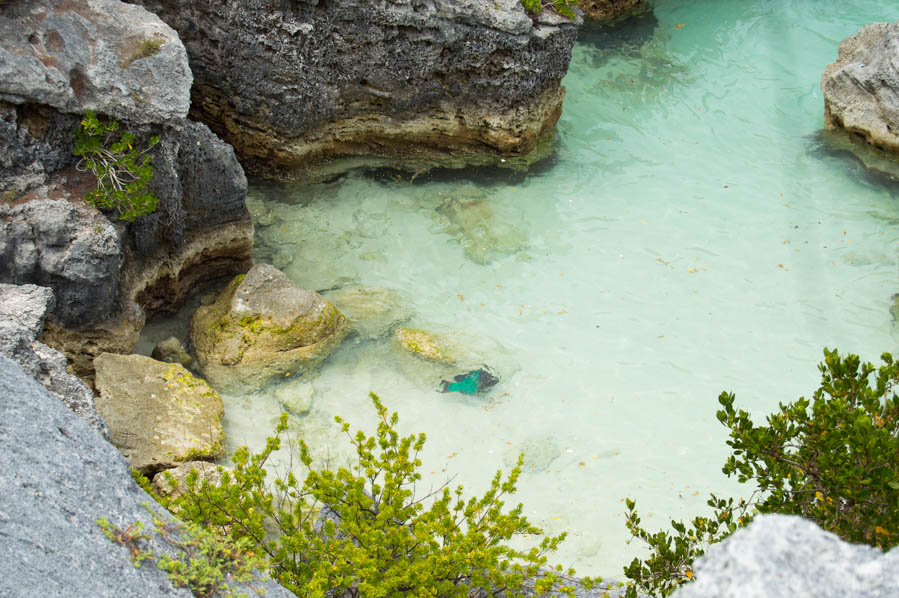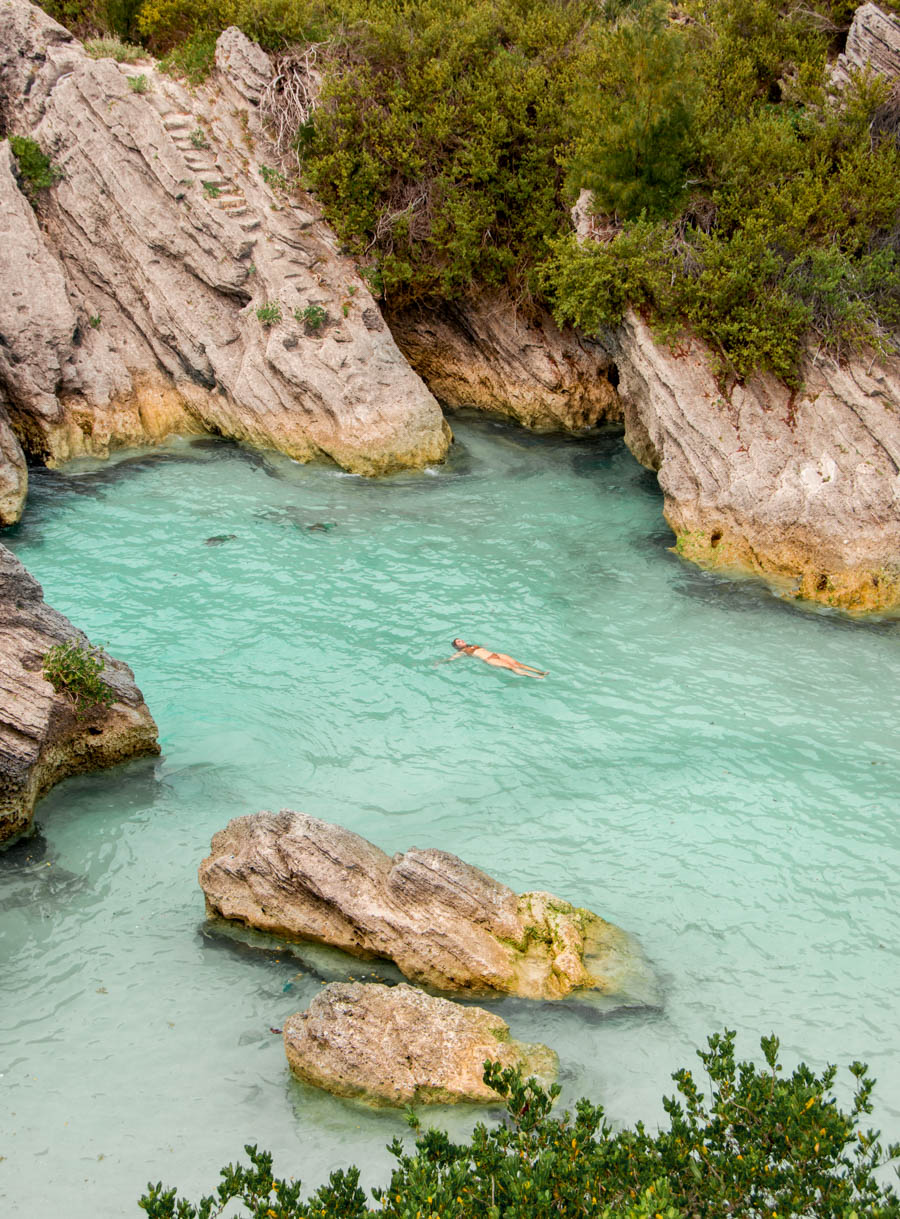 Horseshoe Bay Beach 
Horseshoe Bay Beach is one of the most popular and well-known beaches in Bermuda. It has even been recognized as one of the best beaches in the world. Due to its popularity, Horseshoe Bay Beach is as busy as it is beautiful. However, while Horseshoe Bay Beach was one of the busiest beaches I visited in Bermuda, it was not overcrowded at all. There is plenty of space to spread out along Horseshoe Bay's sandy pink beaches and along the rocks.
This beach is noted for its beautiful blend of pink sand and rugged rock formation. There is so much to do at Horseshoe Bay Beach, that can keep you occupied for a day including swimming, water activities, and climbing on the rocks. When visiting Horseshoe Bay Beach, you must spend some time climbing up the rocks. The rocks offer the best views of the beautiful azure water below. I felt like my inner child was let loose climbing up the rocks to see how high I could get. It is such a fun experience. 
If you're looking for a calm place to swim, Horseshoe Bay Beach has a hidden cove tucked between the rock formation. Port Royal Cove is a nice calm spot to swim because the rocks block the waves.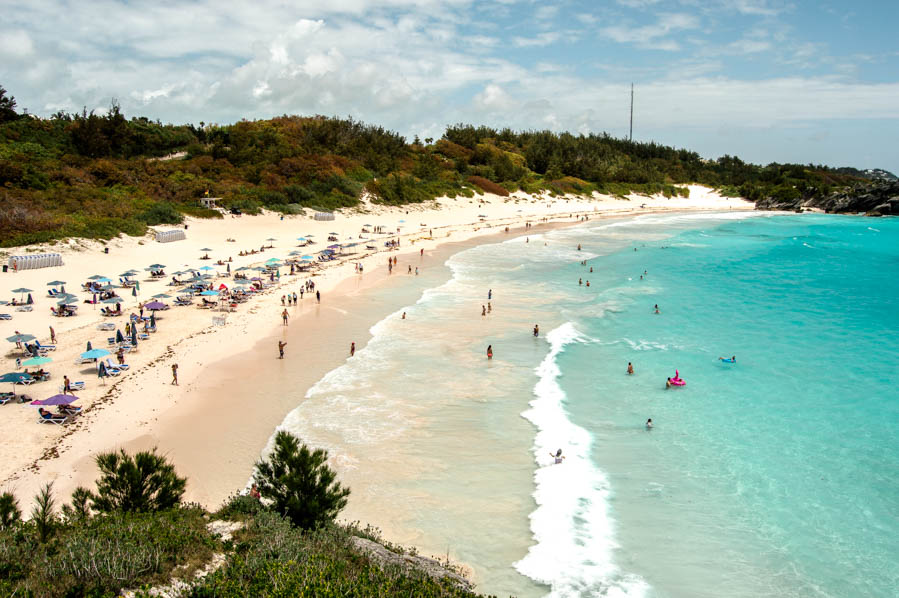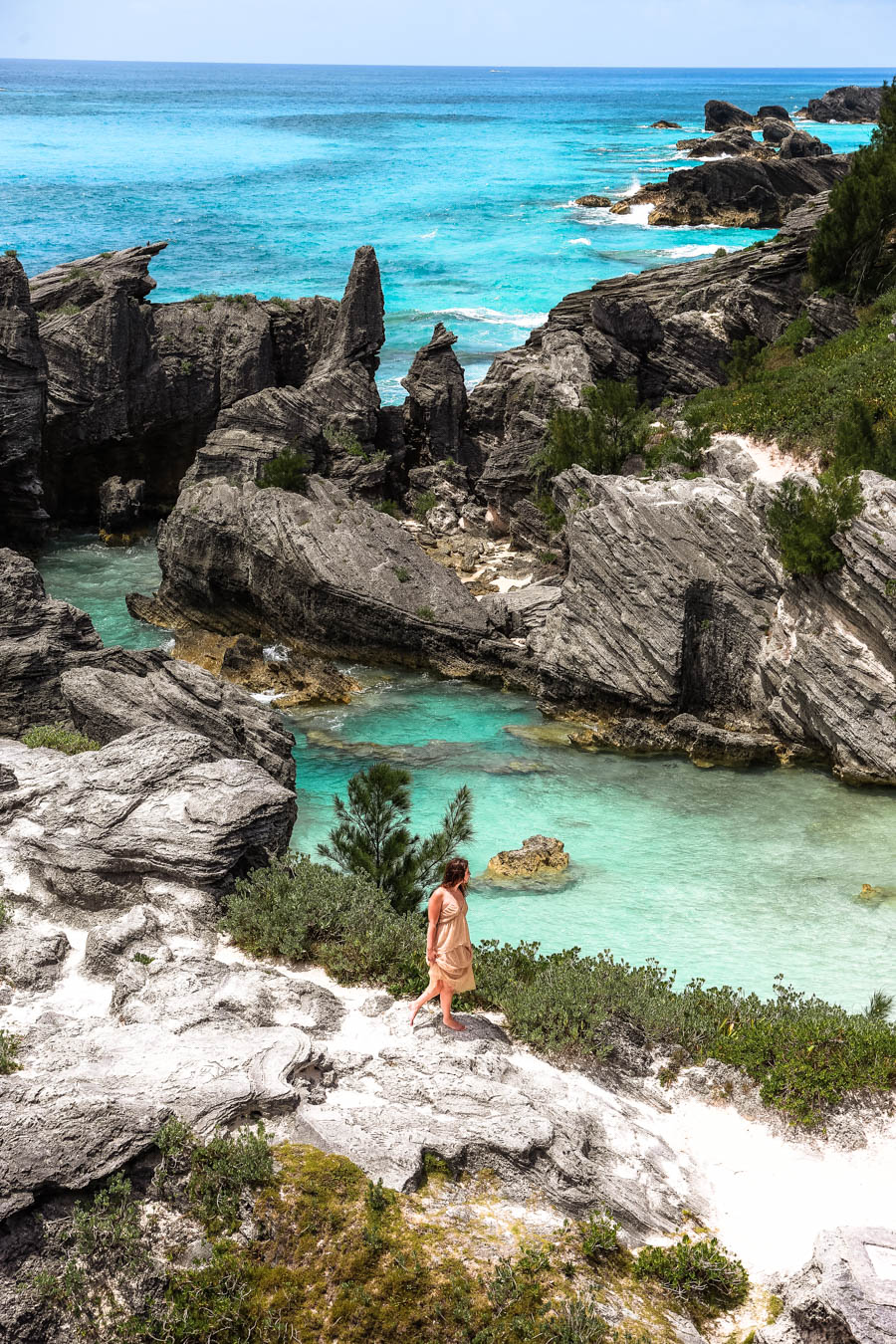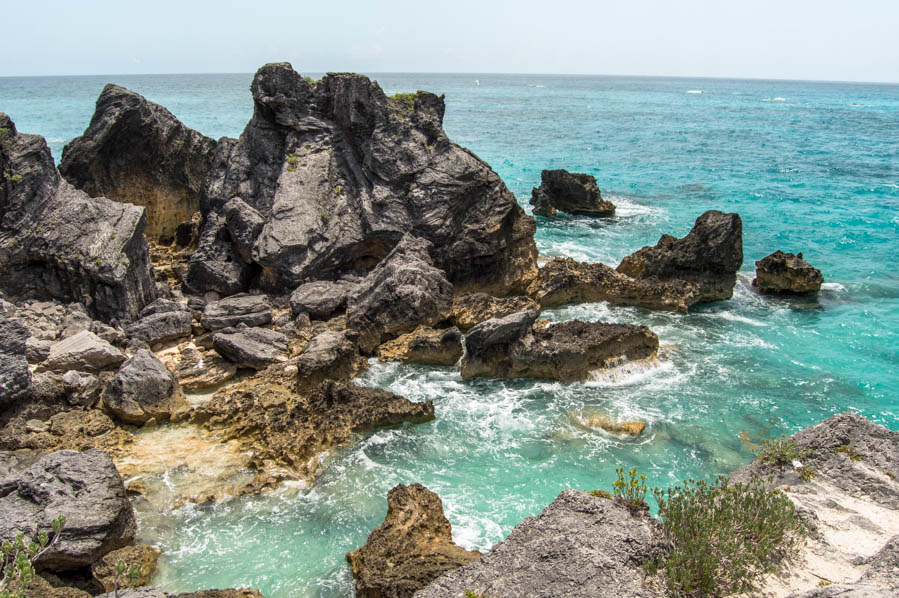 Hamilton Princess Beach Club
Relaxation and ease are the first words that come to mind when thinking of the Hamilton Princess Beach Club. The Hamilton Princess Beach Club is a private cove at South Beach for guests of the hotel. While this is a private beach for guests, the Princess Beach Club well deserves a spot on the list of best beaches in Bermuda. Having access to this beach club may just be the inspiration you need to book your stay at this iconic hotel. The Hamilton Princess Beach Club has all of the amenities for a relaxing day at the beach. This includes full access to changing rooms, towels, chairs, and umbrellas, and use of the paddleboards, kayaks, and snorkeling gear.
The water here is clear and calm, which is perfect for relaxation. You can spend your day doing one of the various beach activities or lounging on land or in a water hammock. There is even a cave off the beach that you can swim out to. 
With a beachside restaurant, Marcus' on the Beach, there is no reason to leave this beach. You can enjoy quality beach time without any of the fuss.
Hamilton Princess Beach Club is for guests of the hotel, check out our full hotel review on the Hamilton Princess Bermuda!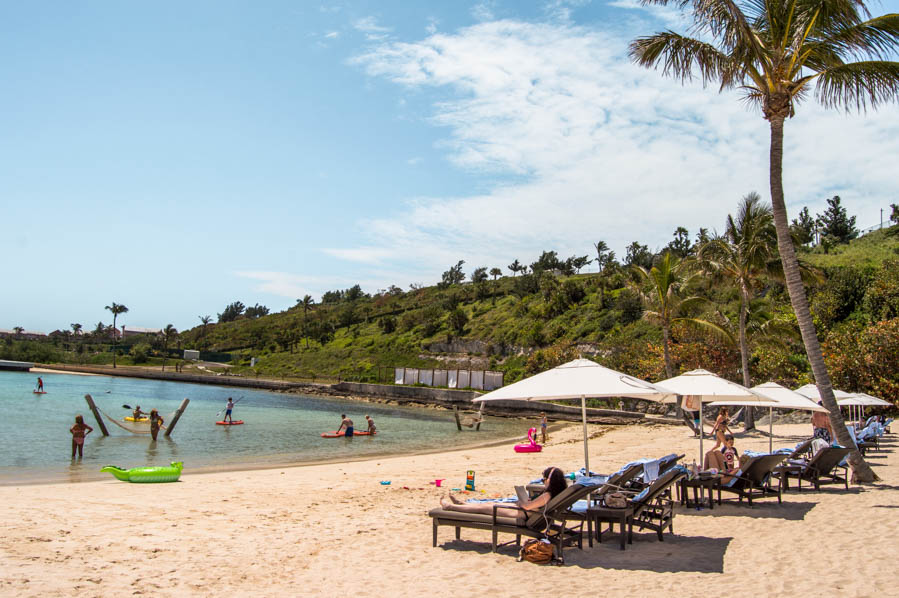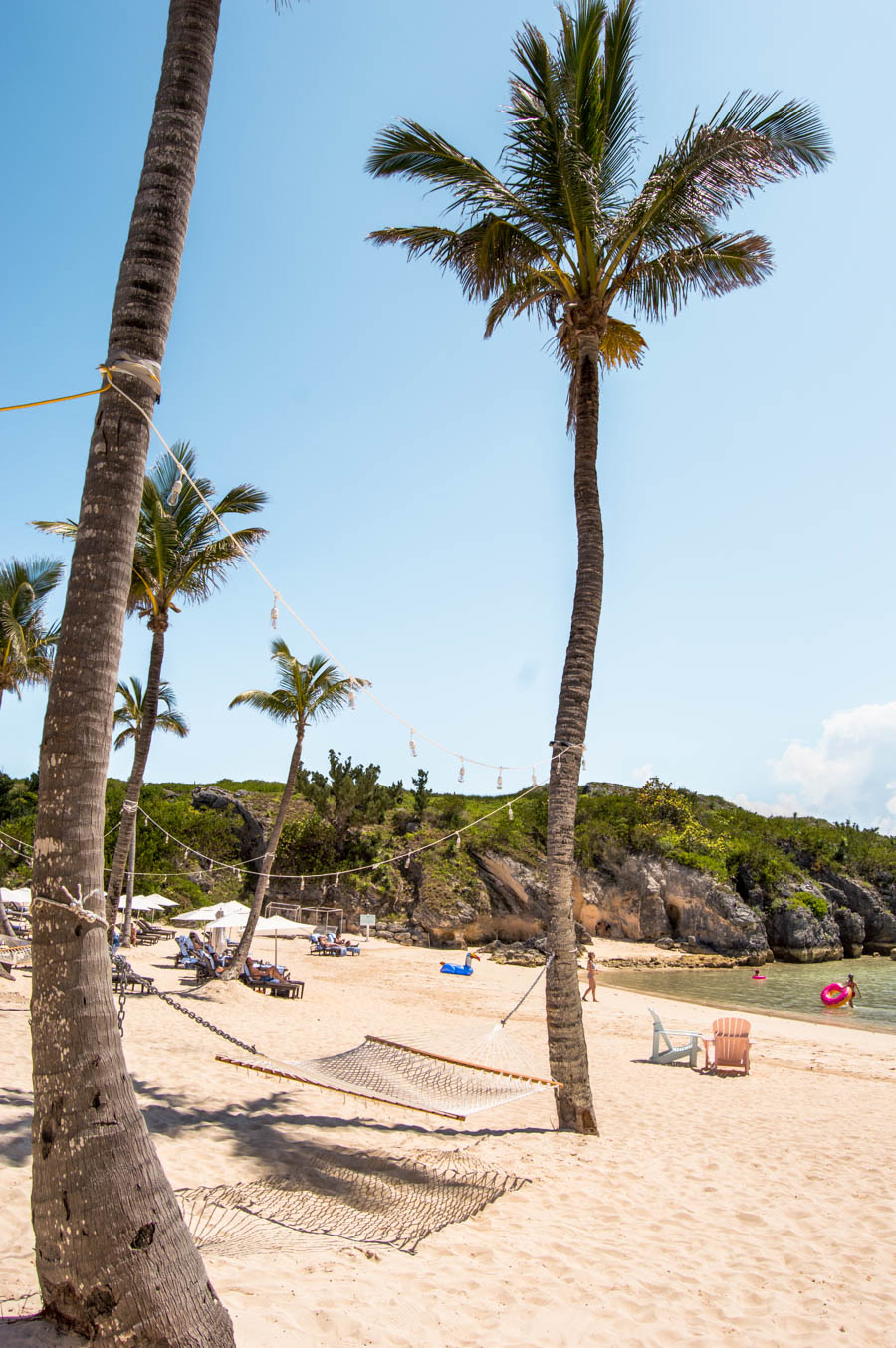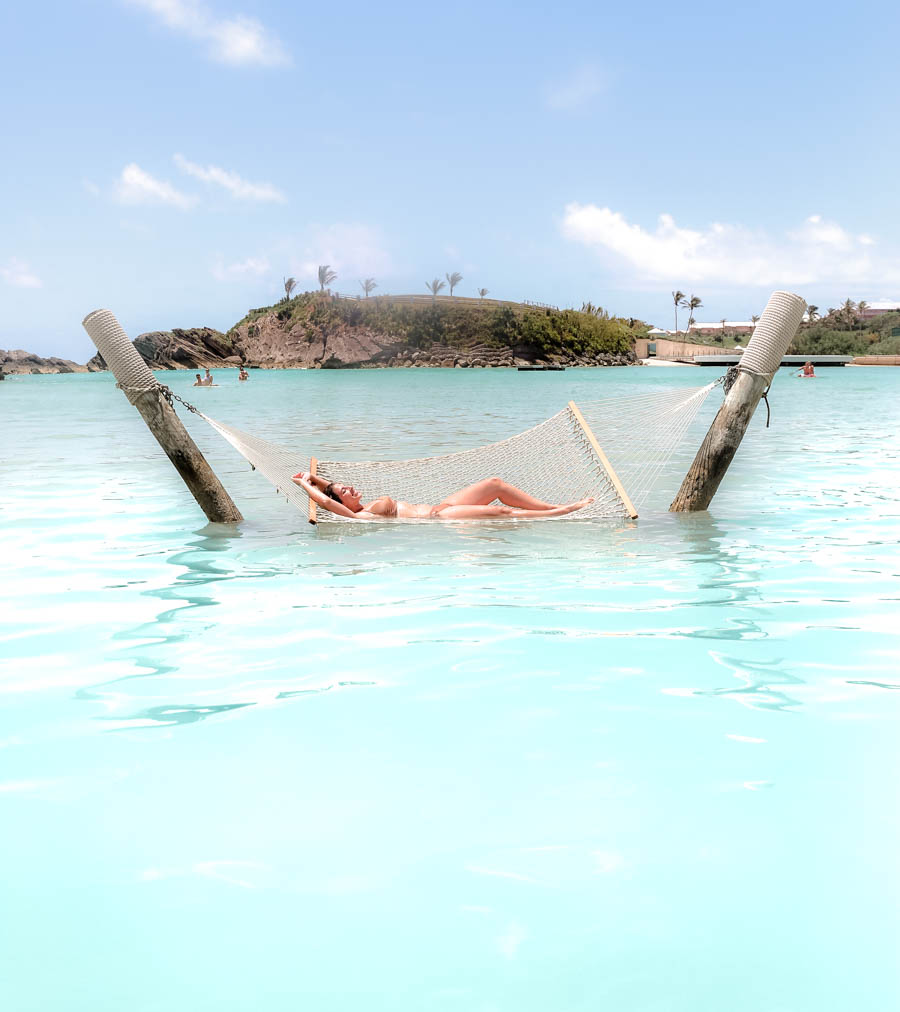 Elbow Beach
Elbow Beach is a half a mile long beautiful stretch of soft pink sand curving around the coast of Bermuda. The water is calm due to a protected coral reef off the coast, making this Bermuda beach an ideal swimming spot. I came here for sunset and enjoyed walking along the shore, the water perfectly refreshing. Elbow Beach proved to be one of the most amazing spots to catch the sunset. The setting sun intensified the pink sand and set perfectly over the Atlantic. This is one of the best Bermuda beaches to watch the sunset from. 
This beach is located on Bermuda's South Shore, along with some of the more popular beaches in Bermuda. While Elbow Beach is a less popular beach than nearby Warwick Long Bay or Horseshoe Bay, it is no less beautiful. I would definitely recommend coming to Elbow Beach if you are looking to escape the crowds.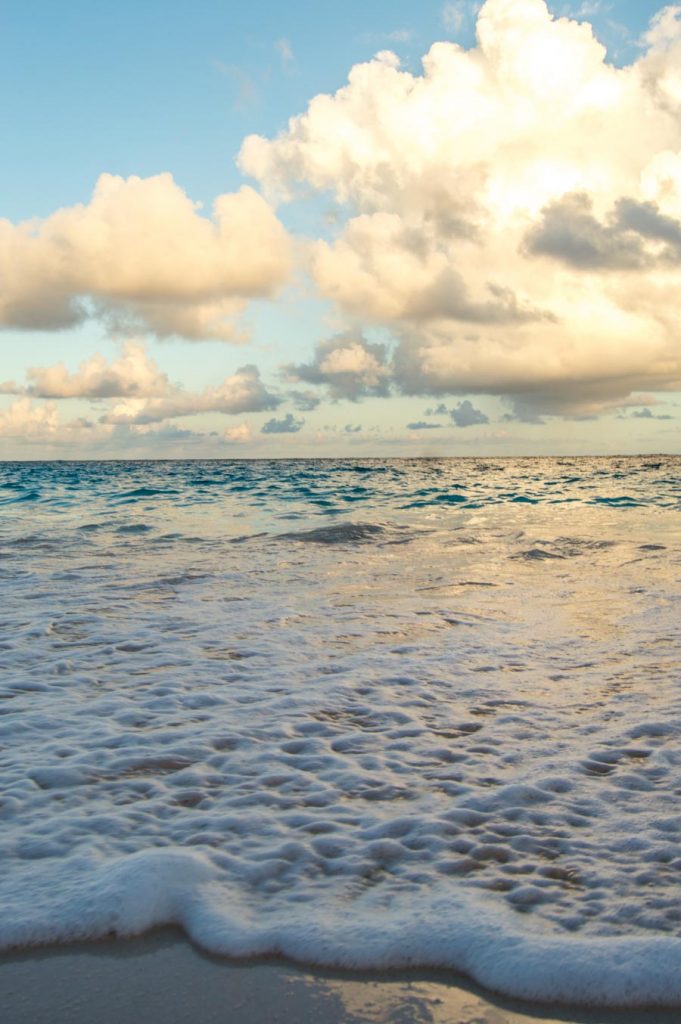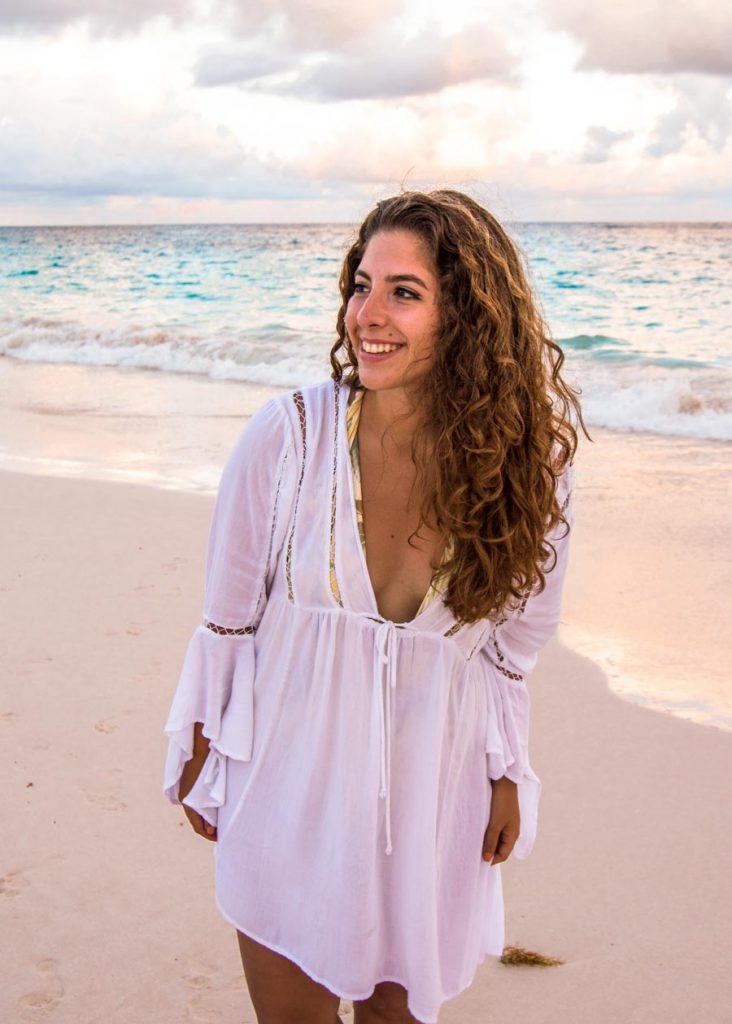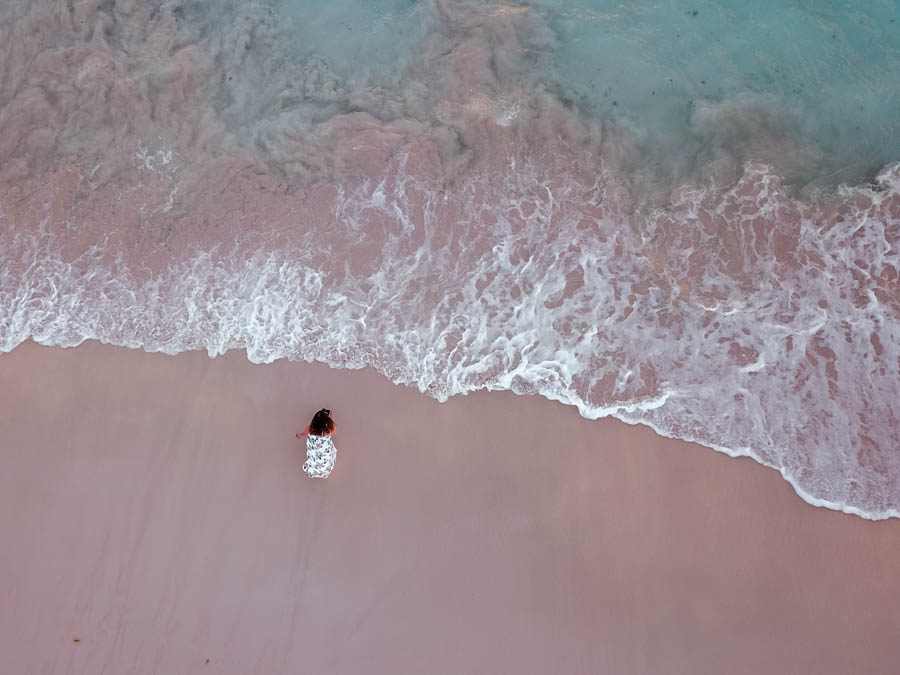 Shelly Bay Beach  
I didn't spend long at Shelly Bay Beach, yet I have been told its one of the most popular beaches in Bermuda. En route to the airport, my driver insisted we pull over to check out this beach. Shelly Bay Beach has been rated one of the number one beaches for kids and families. Due to its' shallow waters, it is perfect for novice swimmers. Also, it proved to be a lovely last beach view before departing Bermuda. Additionally, this beach is located super close to the airport and would make a great stop if you had a quick layover on the island.