Coastal Massachusetts has no shortage of charming New England towns. With the rugged coastline, seaside eats, and infinity for lighthouses, you could spend endless summer days exploring these coastal towns. If you're looking for one of the prettiest coastal towns in Massachusetts, look no further than Rockport. Rockport is a small seaside town in the Cape Ann Peninsula and is picturesque. And for a small, seaside town, there are countless things to do in Rockport, MA.
For all the beauty in the world, this little corner of New England is a muse to many. Picture a harbor dotted with fishing boats, quaint cottages for retail and rentals, and a jagged coastline; this is Rockport. Rockport is a destination that draws in both tourists and artists alike who are drawn in by the picturesque town and landscape. It is home to the most painted building in the world, Motif No. 1. And that says it all.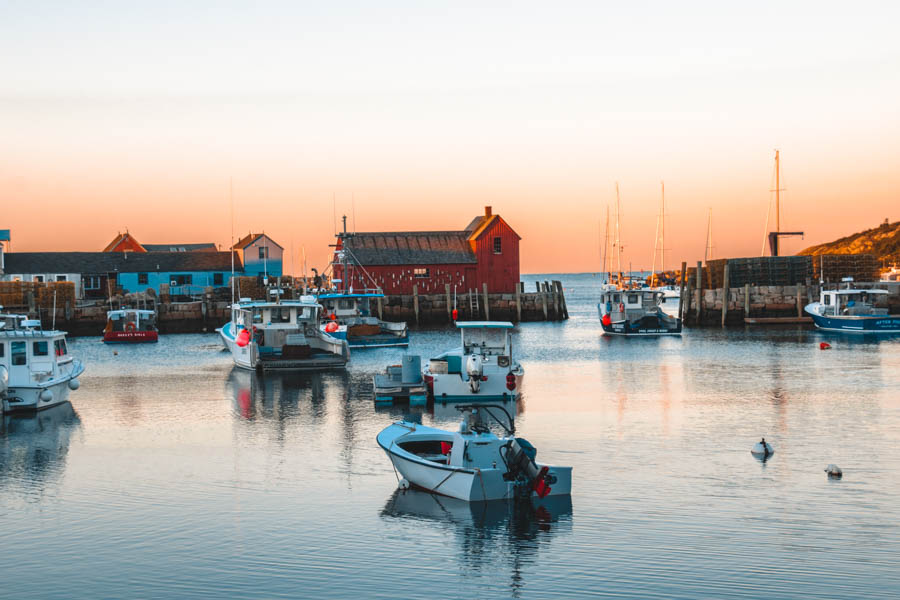 Rockport, Massachusetts, has been a bucket list destination ever since watching The Proposal. Do you know that cute Alaskan town that Sandra Bullock and Ryan Reynolds characters spend time in? Yeah, that's actually Rockport! Ever since watching that movie (years ago) and discovering that quaint town is situated just north of Boston, I knew I would visit one day. Finally, I planned a trip to visit Rockport and the entirety of Cape Ann.
Let's just say, Rockport did not disappoint. And I wholeheartedly believe that everyone should plan a trip to visit this quaint town. Aside from being ridiculously charming, you may be wondering what is there to do in Rockport, Massachusetts? If you're looking for what to do in Rockport MA, this guide has you covered. This Rockport MA travel guide covers all the best Rockport things to do and provides some useful information for planning your trip.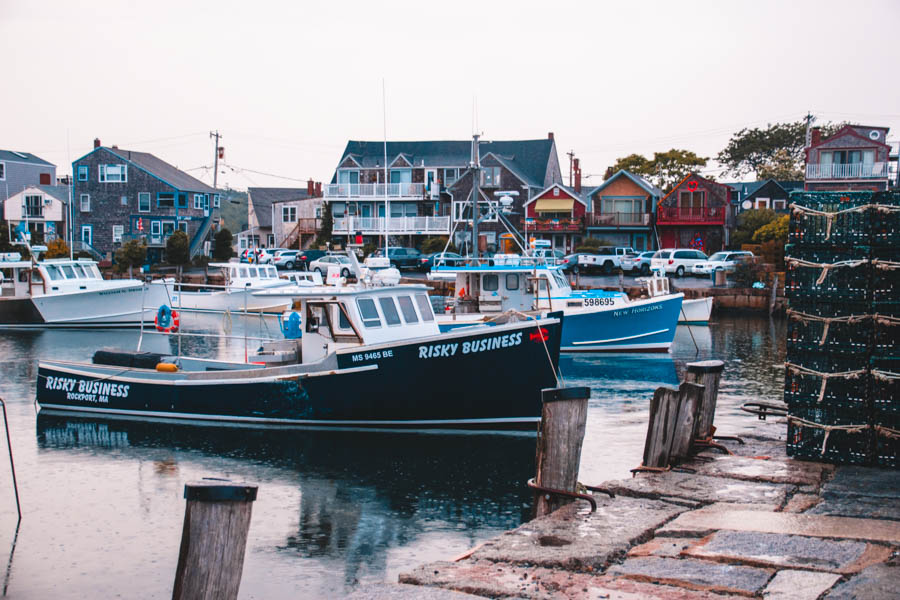 Where is Rockport, Massachusetts
Rockport is located in the Cape Ann peninsula in Northern Massachusetts. This rugged cape is often referred to as "Massachusetts' other cape." While less known, it is equally as beautiful as Cape Cod. Rockport sits at the tip of Cape Ann and is about 40 miles from Boston.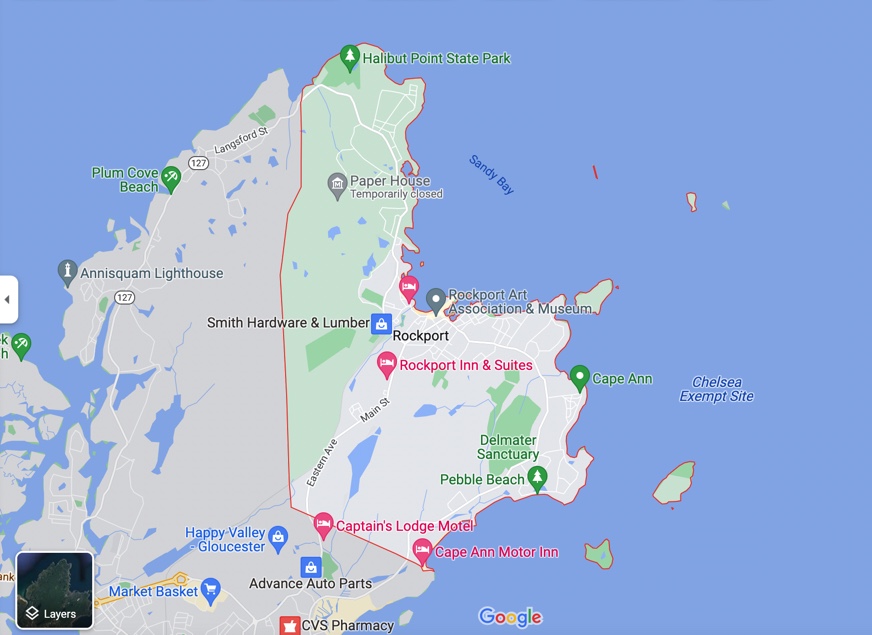 How to Get to Rockport MA
The best way to get to Rockport is by car. I would recommend driving into the region or flying to Boston and renting a car from there. A train takes you from Boston to Rockport; however, it is time-consuming, and you will be without a car once you arrive. Having a car is helpful to get around the region. A car will allow you to get to the best places to visit in Rockport MA.
If you are flying into the region, here are the closest airports to fly into. Be sure to check flights using Skyscanner. 
Boston Logan International Airport – 46.6 miles (56 min)  
Don't forget to book your rental car and pick it up at the airport when you arrive.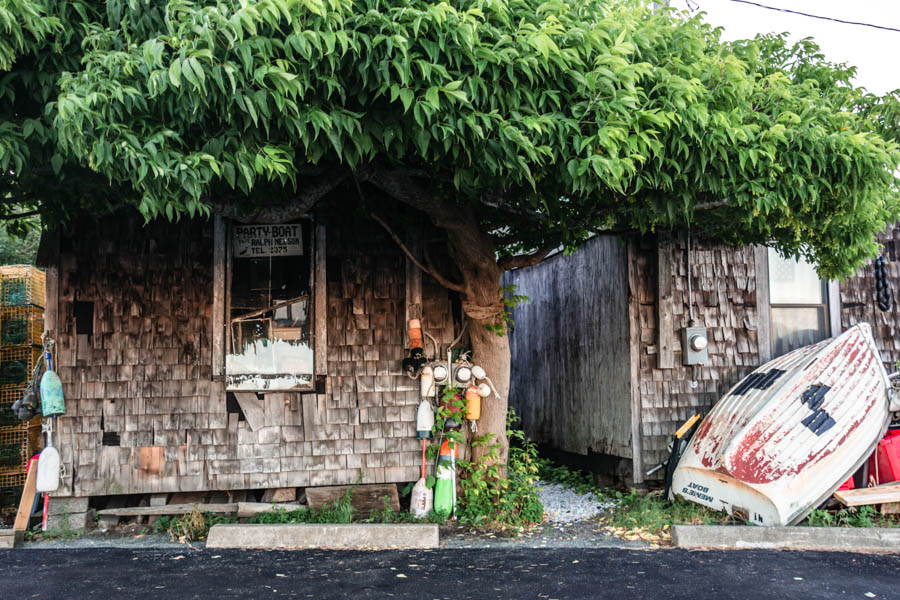 When to Visit Rockport, Massachusetts
Best Season to Visit
High Season – Summer
The best time to visit the Rockport MA attractions is in the summer. During the summer, you will have the best weather for enjoying the outdoors. Visiting during this time of the year will allow you to spend some time on the water and swim at the beaches.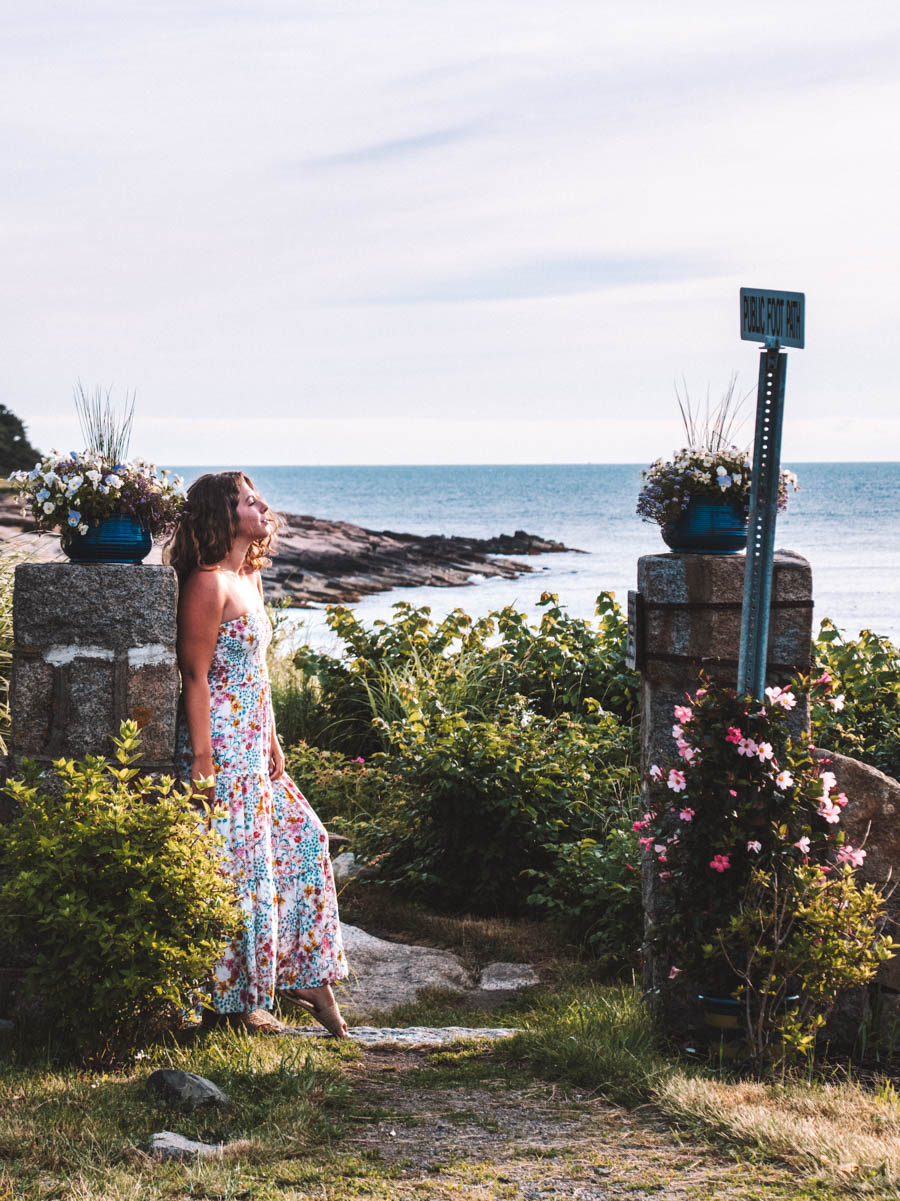 If you plan to spend time swimming at the beach, the best month to visit is August. August has the warmest, most swimmable water temps. Remember that even during the summer months, water temps can still be quite cold but very refreshing.
If you want to see the hydrangeas in bloom, you will want to plan a visit in late June to mid-July. The hydrangeas make Rockport even more beautiful.
While summer is the high season for Rockport, and there will be light crowds, you don't need to worry about it being overly crowded.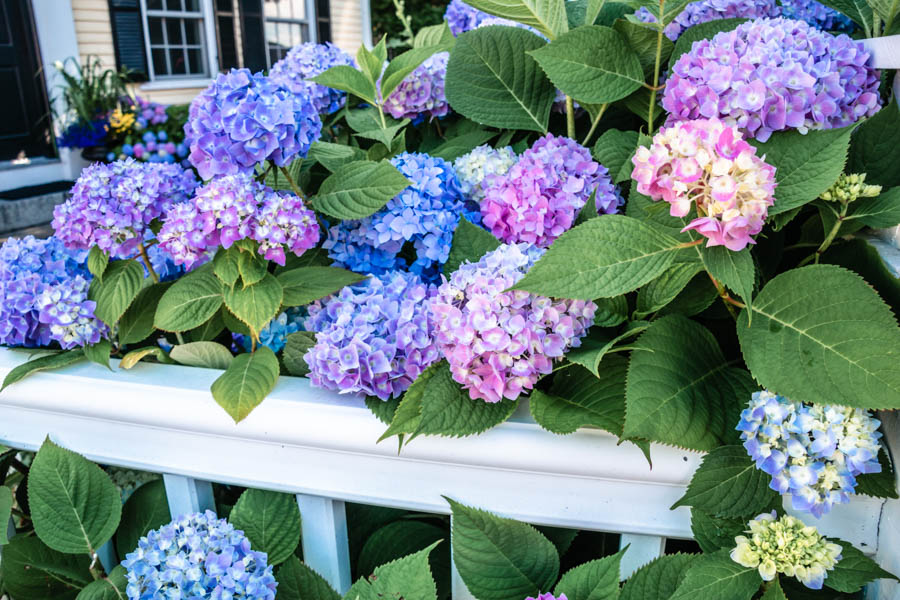 Shoulder Season- Late Spring or Early Fall
Avoid visiting Rockport in the winter, as the temperatures can be bitter cold, and most of the shops and restaurants tend to close down. If you are visiting during spring or fall, I would consider traveling during the weekend to ensure that shops and restaurants are open. Some of these establishments have limited hours during shoulder season. If you are looking to visit during the shoulder season, consider booking a trip at the earliest March and latest October.
Best Time of Day to Visit
If you want to experience the best things to do in Rockport, MA, you will need to visit during the day, before 5 p.m. Most of the shops and galleries are closed by 5 p.m. Many of the restaurants on Bearskin Neck and shops selling treats tend to stay open until 6 p.m. to 7 p.m. While there are some restaurants open later, many are closed early. I was honestly quite surprised by this, as I arrived one evening intending to grab dinner and walk around to find that almost everywhere was closed. If you do want to grab dinner, plan for an early one.
That being said, plan to spend the afternoon in Rockport to check out the shops and grab lunch. However, you should absolutely come back at sunset. 
The Best Things to do in Rockport MA
Photograph Motif No. 1
Motif No. 1 is the most iconic spot in Rockport, Massachusetts, and is one of the best things to see in Rockport MA. Visiting this spot is one of the top things to do in Rockport, MA. Motif No.1 is a classic red fishing shack that sits on a pier in Rockport Harbor. The deep red hue and the harbor dotted with fishing boats are quite eye-catching. It is no surprise that this spot is popular amongst photographers and artists alike. Motif No.1 is actually considered to be the most painted building in the world, as artists flock here to paint this stunning scene.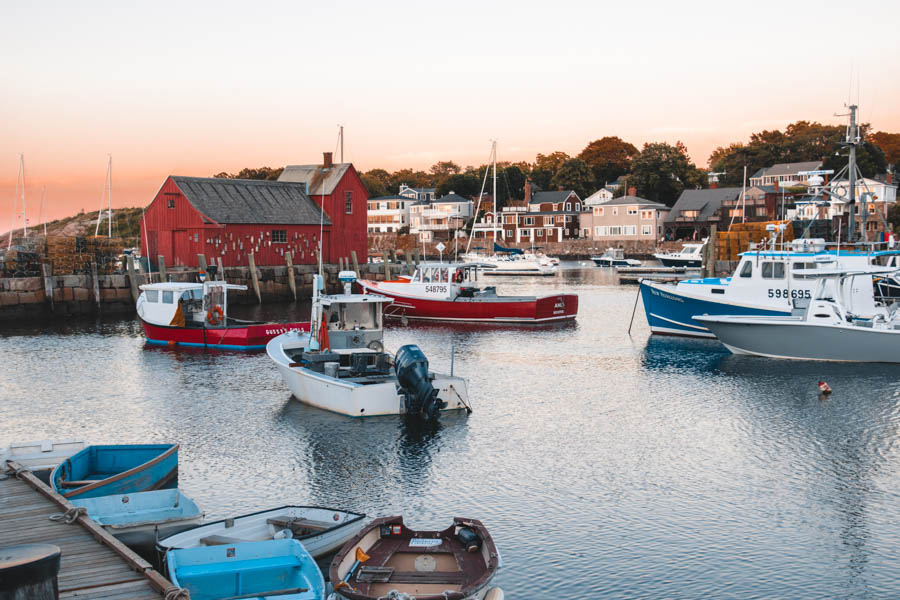 Unless you are visiting Motif No.1 to paint it, a visit here won't last long. However, consider visiting Motif No. 1 at sunset, as the setting sun makes this spot even more beautiful.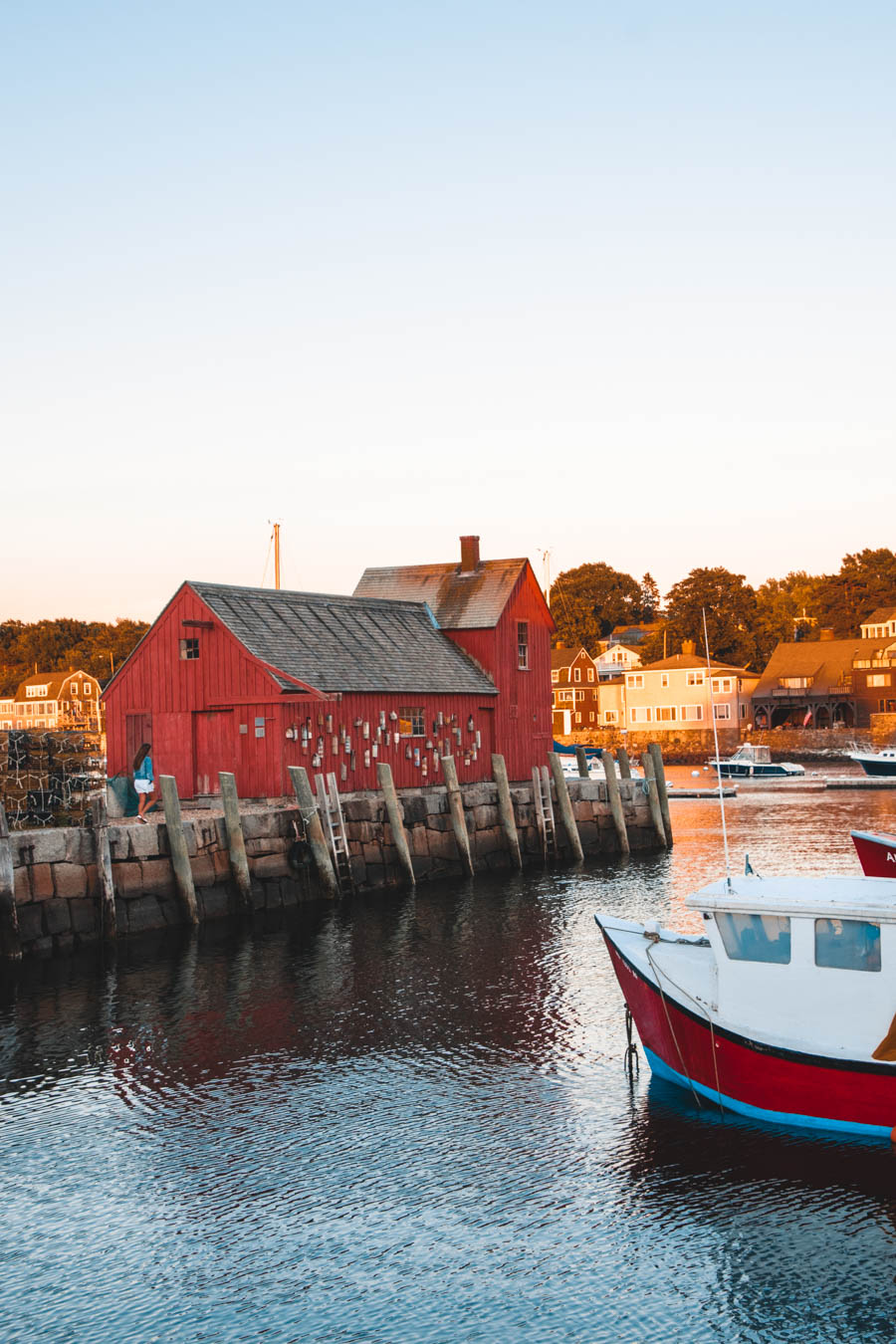 📷 PHOTO SPOT: Don't forget to snap a photo at Motif No. 1
Take a Leisurely Hike at Halibut Point State Park
Halibut Point State Park is a quick seven-minute drive from the town of Rockport and is one of the best ways to experience the coastline. This oceanfront state park in Rockport offers hiking trails and incredible views of the rocky coast and the Babson Farms Quarry. This park is one of the most scenic areas in Cape Ann and is one of the best things to do in Rockport, MA. There are various ways to experience this state park, yet the best way is with a scenic walk.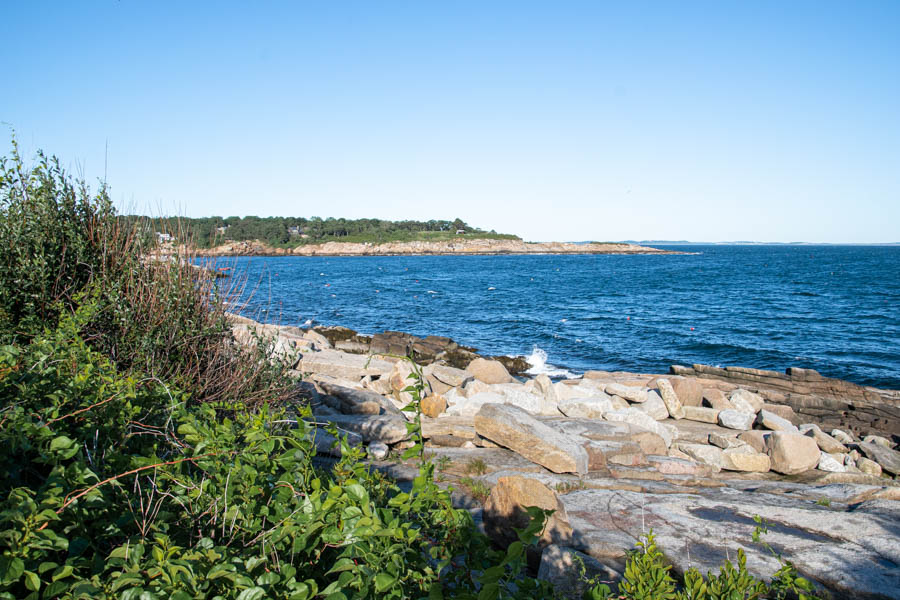 The Halibut Point Trail is a 1.6-mile loop trail that showcases the top spots in Halibut Point State Park. This easy trail allows you to take in the natural surroundings at a leisurely pace.
Price:  $5 MA Vehicle, $20 non-MA Vehicle.
Address: Gott Ave, Rockport, MA 01966
Opening Hours: 8 am to sunset
Relax at one of Rockport's Beaches
While spending time in coastal New England, you will undoubtedly want to carve out some time to spend at the beach. There are nearby beaches in other towns in Cape Ann that are considered some of the best beaches in Massachusetts, including Wingaersheek Beach and Singing Beach; however, Rockport does have some wonderful beaches.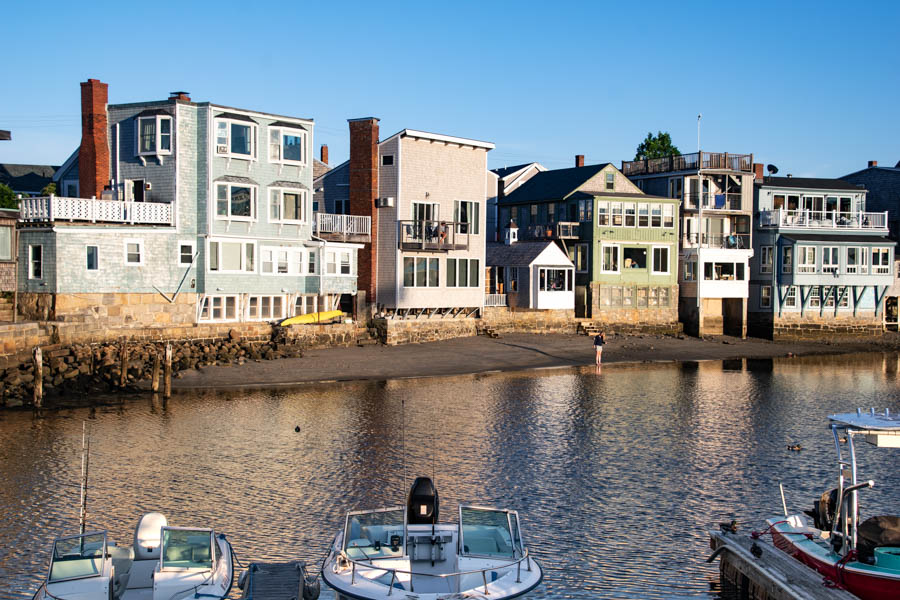 Front Beach

– Front Beach is located within walking distance of the town of Rockport. The beach is relatively small, yet it is perfect if you want to stop at the beach while exploring the town. 

Pebble Beach

– As the name suggests

,

Pebble Beach is covered in small pebbles. The pebbles make for a unique experience. Just be sure to bring water shoes.

Long Beach

– Long Beach offers a long stretch of sandy shore. It is probably the best beach in Rockport if you're planning on spending the day at the beach. 
Visit the Art Galleries
Rockport has over 30 galleries and the Rockport Art Association and Museum. Rockport is an Art Colony, which explains the vast amount of galleries in such a small town. It's pretty incredible to see such a highly concentrated amount of galleries in one area. Rockport is such a picturesque place, so it is easy to see what inspires so many artists to take up shop in this coastal town. 
Spend time popping in and out of the various galleries scattered around town. Many of the artists create pieces depicting scenes in Rockport and around Cape Ann, so you may find a work of art to bring home to remind yourself of your visit. Most of these galleries are found along Main Street and Bearskin Neck in the town of Rockport. This allows you to browse these galleries with ease.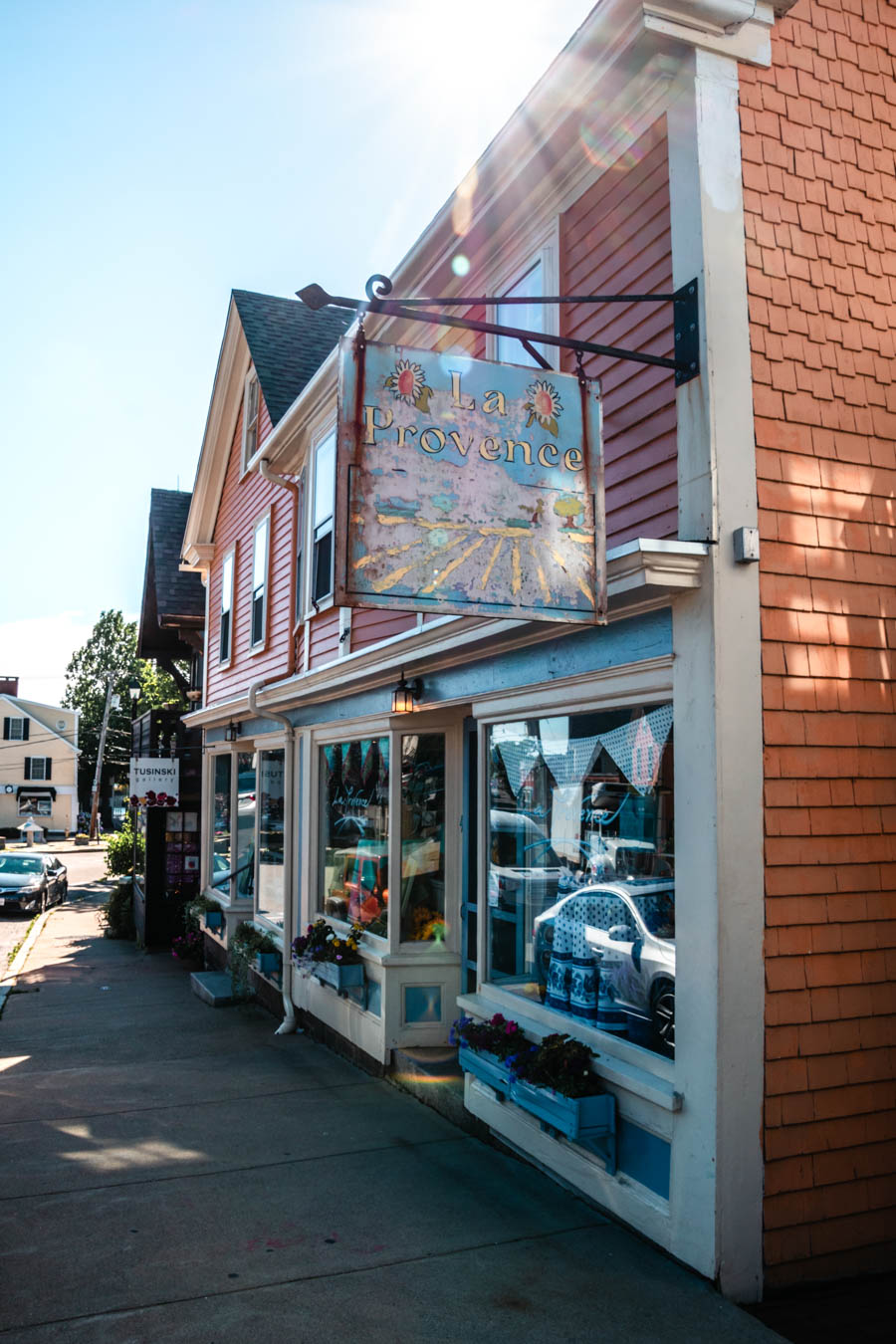 Stroll along Bearskin Neck
Bearskin Neck is a notable street located on a peninsula in Rockport full of adorable cottages, shops, and galleries. This peninsula separates Rockport and Back Harbor, and you can find various harbor views here. Bearskin Neck is so picturesque; everywhere you turn is irresistibly charming.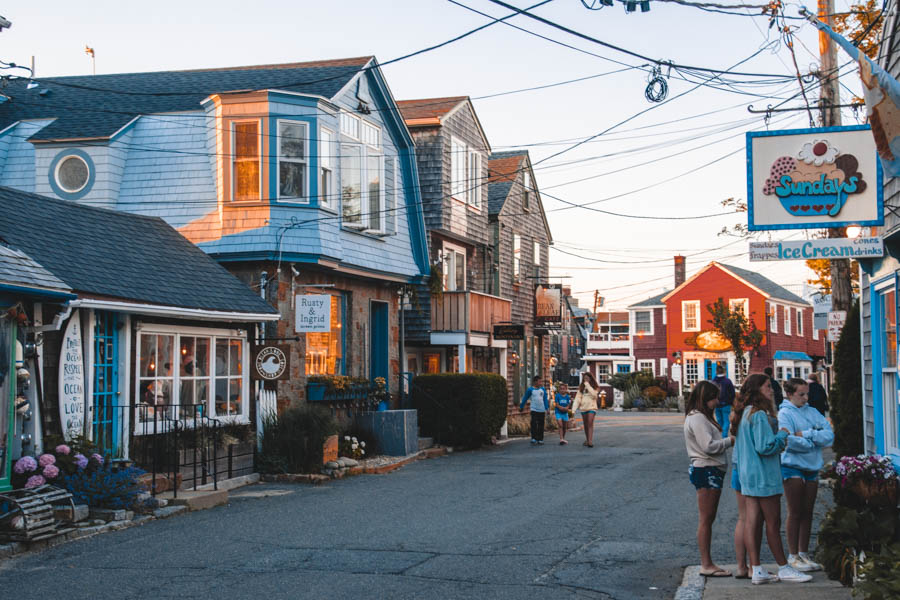 The best way to experience Bearskin Neck is with a leisurely stroll, stopping at shops along the way. Don't miss grabbing a scoop from The Ice Cream Store, which has a small patio overlooking Back Harbor.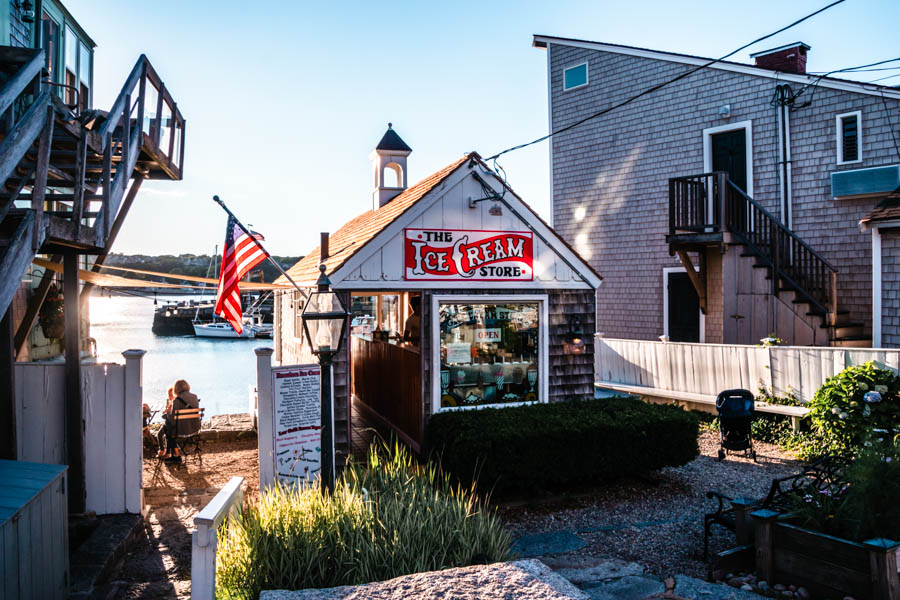 If you continue beyond the shops, you will arrive at Bearskin Neck Stone Jetty, a stone break wall that you can walk along. This area is quite popular at sunset and offers incredible views of both Rockport and the Atlantic Ocean.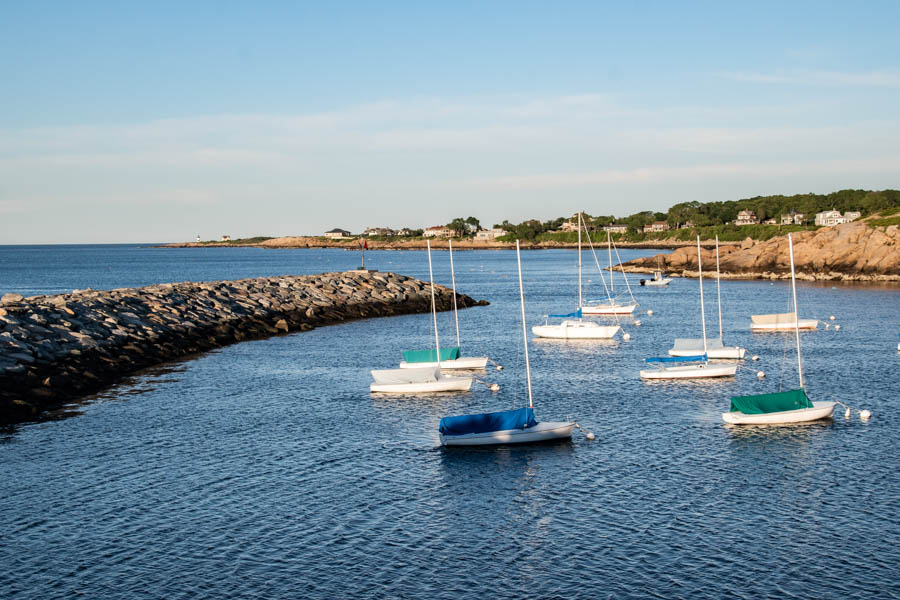 Browse the Shops
Shopping is one of the best things to do in Rockport, Massachusetts. There are quaint, locally-owned shops throughout downtown Rockport specializing in everything from beach clothing, books, sweets, and gifts. Most of the shops can be found along Main Street and Bearskin Neck, which makes your shopping experience a breeze. This is a great way to spend part of your day, especially if there is inclement weather.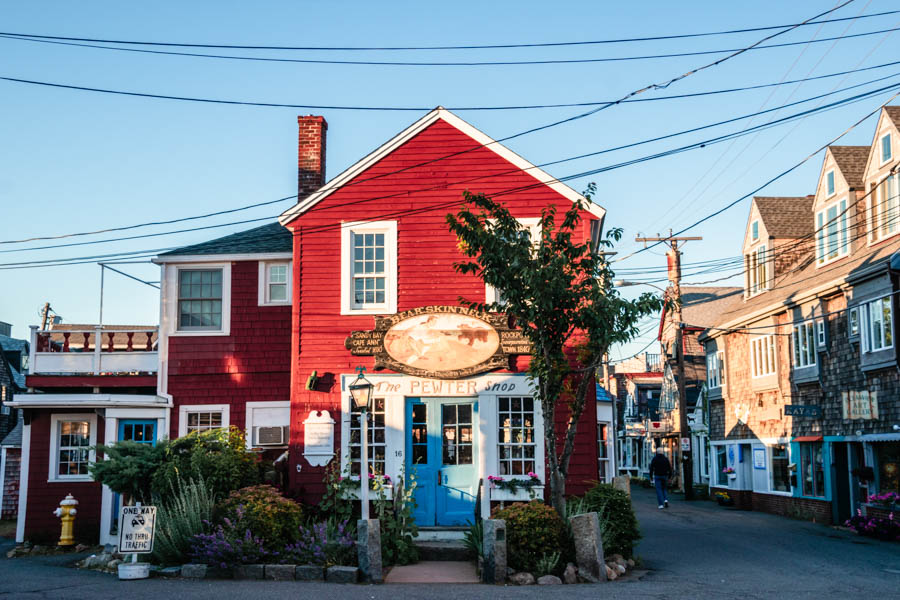 Some of the best shops include:
Susie's Stories

– a small curated independent bookstore

Bearskin Neck Leather

– a shop specializing in leather goods

Rockport Fudgery

– hand-whipped fudge in various flavors

The Pewter Shop

– a gift shop with handmade jewelry and more

Rockport Candle Company

– handcrafted candles with many scents from the region
For a full list of shops in Rockport, click here.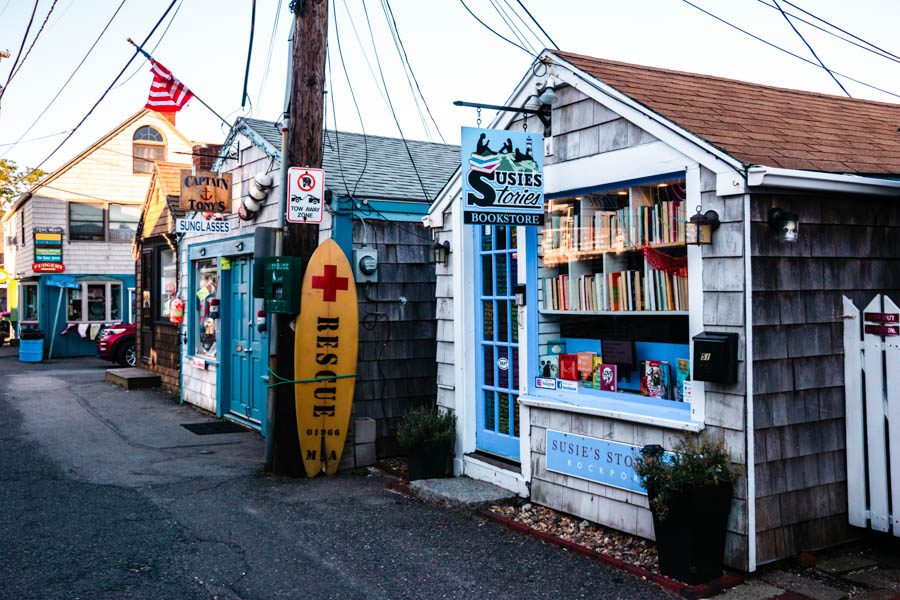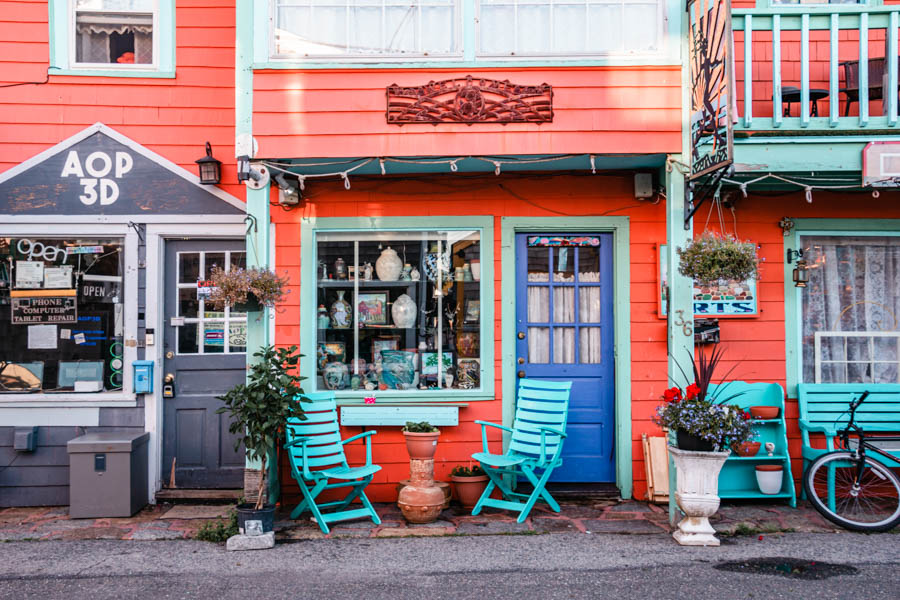 Check out the Rockport Quarries
There are various granite quarries scattered around greater Rockport. The granite in these quarries was cut during the Industrial Revolution to use for stone to line the streets in Rockport. Now many of these quarries are full of water, creating pools. Some are even used for the city's water supply.
The quarries in Rockport are worth checking out from a scenic standpoint, yet the main draw of these quarries is swimming and cliff jumping for adrenaline junkies. Keep in mind that you are not allowed to swim in any quarries used for the city's water supply. There are only a handful of quarries you are allowed to swim in, half of them being privately owned. Pine Pit and Little Parker are the only public quarries where swimming is allowed. The most popular quarry for swimming is Steele Derrick. This quarry, however, is privately owned, and you need permission from the owner to swim here. Unless you spend an extended time in Rockport, the chances are low of getting to know someone who can connect you to the owner. 
If you intend to look at the quarries, check out Babson Farms Quarry in Halibut Point State Park. This is a great quarry to check out, as you can see the rest of the state park as well. However, you can not swim here.
While swimming at one of the quarries may not be possible for all travelers in the region, it is one of the most fun things to do in Rockport.
Drive the Essex Coastal Scenic Byway
One of the featured stops along the Essex Coastal Scenic Byway is Rockport, Massachusetts. While you are already in this oh-so-charming Rockport, you may be looking to venture further afield. Driving along this scenic byway is a great way to explore more of Cape Ann and the surrounding coastal towns. This scenic drive allows you to appreciate the stunning coastline and charming hamlets along this 90-mile route. 
This is ideal for anyone who has some extra time in Rockport or simply appreciates relaxing scenic drives. The Essex Coastal Scenic Byway connects you to other towns in Cape Ann, so if you are visiting nearby Gloucester, Manchester-by-the-Sea, or Essex, you will most likely follow this route. 
TRAVEL TIP: Get this self-driving audio tour that follows the Essex Coastal Scenic Byway through Cape Ann!
Where to Stay in Rockport, MA
There are plenty of cozy accommodations in Rockport, Massachusetts, including inns and B&Bs. If you're looking for something in the downtown area, I suggest The Sally Webster Inn or The Cove at Rockport. Both properties are within walking distance of shops and restaurants and have good ratings on Tripadvisor.
If you want a quintessential New England inn and something a bit away from the hustle of the main area of Rockport, you must book a room at Emerson Inn. Emerson Inn overlooks the Atlantic and is such an incredible and luxurious property. This is where I stayed during my visit to Rockport, and it is well worth the price for the location.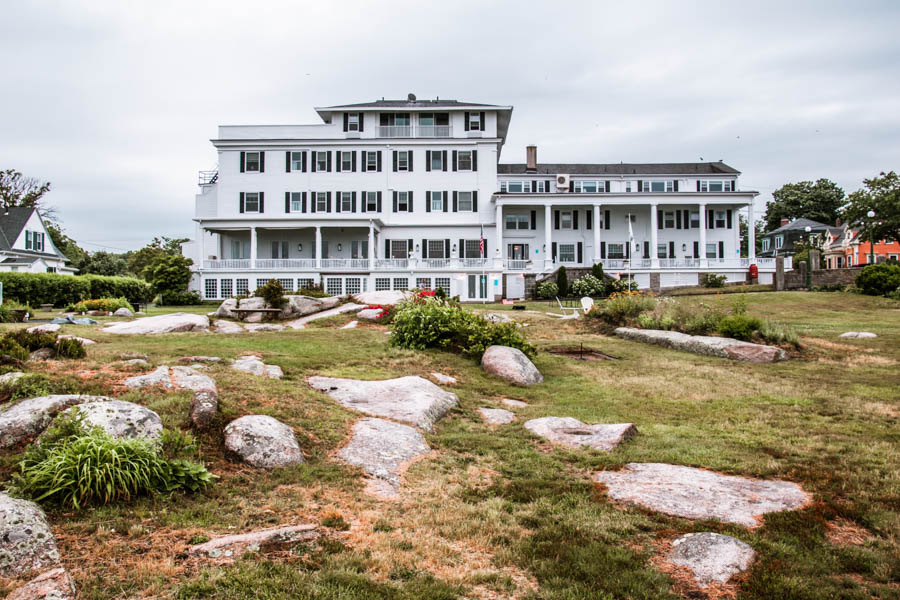 Things to do in Rockport Massachusetts: Wrap-up
This wraps up the guide to the best things to do in Rockport, MA. Rockport is one of the best places to visit in Massachusetts and has many things to keep you busy during your New England getaway. It is truly one of the most charming and beautiful destinations I've visited in the USA. While you are visiting Rockport, be sure to check out the guide for things to do in Cape Ann as well as explore other towns in Cape Ann. This region has so much to offer in addition to what there is to do in Rockport, MA.
If you liked this post, check out these other posts about Cape Ann:
The 10 Best Things to do in Cape Ann 
The Most Charming Cape Ann Towns
Save this Post for Later on Pinterest