I love to travel and take the opportunity to set off on an adventure whenever I get a chance. Yet, sometimes I find myself wanting another adventure or relaxing vacation, but not being able to actually travel at the time. Rather than waiting for an actual vacation, I plan a staycation! Planning a staycation is the best way to get the benefits of travel without leaving your hometown. You can even have an epic staycation without leaving your home! There are some things to keep in mind when planning a staycation, but the most important thing is just to enjoy yourself. You don't need to travel across the world to have a great vacation. A staycation is a great alternative to a standard vacation.
---
You may also be interested in:
The Ultimate Guide to Armchair Travel: Enjoying Travel at Home
10 + Travel Movies to Fuel your Wanderlust
---
How to Have the Perfect Staycation
Have a Good Mindset and Get into Vacation Mode
In order to have a staycation that feels like a real vacation, you must have the right mindset. That means putting stressful things aside and having an enjoyable time. You can't truly feel like you are on a vacation at home if you are worried about doing the laundry and other household chores. Whatever typical everyday errands and worries you put aside when vacationing, you should try to put aside during your staycation as well. Do whatever you need to do to get into vacation mode!
Tips for Getting into Vacation Mode
Get errands done before your staycation: Try to finish all your errands before your staycation. This includes bills that need to be paid, cleaning, and shopping. We don't typically do errands on our vacations so we shouldn't do them on our staycations either.
Set aside time for your staycation: Just as you set aside time for your vacations, you need to set aside time for your staycation. Even if you plan a last-minute staycation, be sure to clearly differentiate what time is dedicated to your staycation.
Put your phone down: One of the best ways to disconnect and enjoy your staycation is by putting your phone away so there are no distractions.
Plan your outfits: When going on an actual vacation, we tend to plan our outfits for the trip. If you like to wear something special, plan your outfits out for your staycation. Wear something that will make you feel like this is a true vacation.
Bring your camera: If you tend to document your travels, be sure to document your staycation too! This will help you get into the mindset that you are doing something special. 
Decide Where you're Staying
The best part about a staycation is that you have options on where you stay. Some people like the luxuries of a hotel while others prefer the comforts of their own home. No matter where you are staying, you can still have a great staycation. 
Home: Choosing to stay at home is a great way to keep costs down when planning a staycation. Plus you can plan a day full of exploring or adventures and be able to sleep in your own bed at night and have all the other comforts of home. Plus, no need to pack a bag!
Hotel: If you want to have the true vacation experience, you may consider checking into a local hotel for a night or two. Stay at a hotel in a different neighborhood than you live to feel like you are stepping out of your comfort zone. 
Decide What Type of Staycation you Want + Staycation Ideas
There are various types of staycations that you may consider. Decide if you want something relaxing, cultural or adventurous. Think of the typical things you look for when planning a trip. The best part of staycations is that they are less of a commitment than typical vacations, meaning that you can even branch away from the typical trips you take. I enjoy all different types of trips and try to enjoy myself in different ways each "trip". Sometimes I seek out nature, other times I look for something to fulfill my cultural interests. Types of travel you can experience during a staycation include:
Nature
I love spending time in nature and live somewhere where I can plan various staycation days doing just so. Nature trips allow you to enjoy your natural surroundings. 
Hometown: Spend a day checking out your favorite local park, or take a day trip to explore a nearby state park. We often take advantage of our natural surroundings, but chances are you have somewhere beautiful to discover nearby. Two of my favorite nearby parks are Watkins Glen and Letchworth State Park.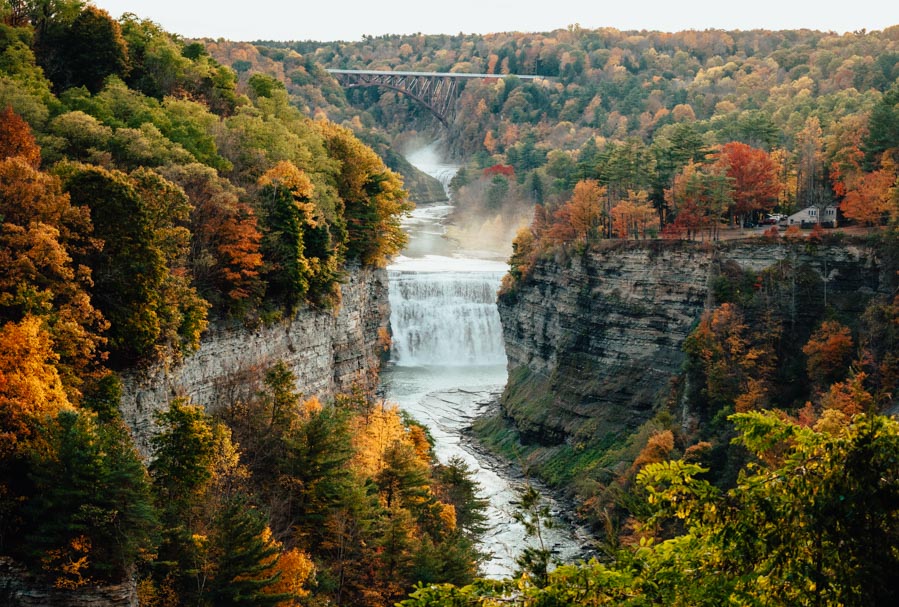 At Home: You can even experience nature from the comfort of your own homes. Forage your yard to identify the type of plants you have, set up a bird feeder and watch the birds. You can even have an at-home camping day. Pitch a tent in the backyard and roast marshmallows. You will truly feel like you escaped for just a little while. 
Relaxing
After working so hard, you deserve a relaxing staycation. This is the time to pamper yourself and have some needed rest and relaxation. 
Hometown: Spend some time unwinding at a hotel in town, followed by a relaxing day at the spa. You can check into a full out spa, or even find a hotel that has a spa on site. One of my favorite things to do is relax in a jacuzzi and sauna. 
At Home: Have a relaxing spa day in the comforts of your own home. Pop a bottle of champagne and have the at-home spa day that you deserve. Take a long bath, give yourself a mani-pedi, and pop on a face mask.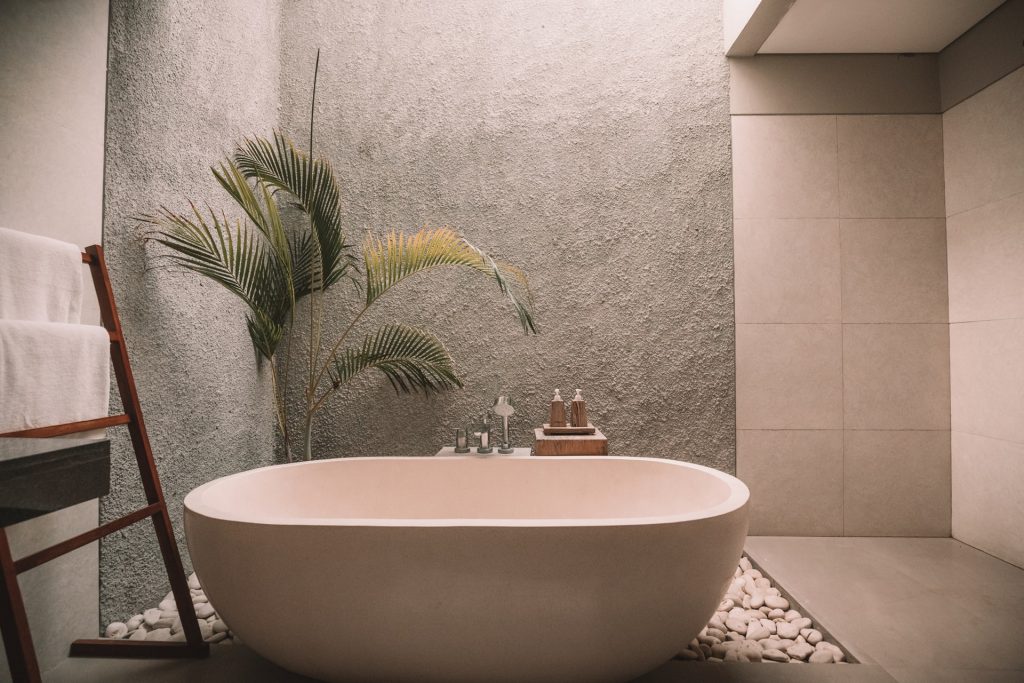 Beach
When vacation comes to mind, you may be thinking of unwinding on a tropical beach somewhere. While you may not be able to bring the beach home, you can get the beach vibe.  
Hometown: If you're lucky enough to live by the beach, then go to the beach! While I don't live by the ocean, I do live near the Great Lakes. I plan out multiple days in the Summer to enjoy a beach staycation. Sometimes, I head to a beach an hour away to truly feel like I'm getting away.
At Home: While it might sound crazy to have a beach day at home, it is possible! You may not be able to bring the beach to you, but you can get the tropical atmosphere. Turn on some tropical music (Jimmy Buffet), make a pitcher of margaritas or your favorite tropical drink, and spend the day doing what you'd do at the beach. Read a magazine or beach book, chat with friends, or simply soak up the sun.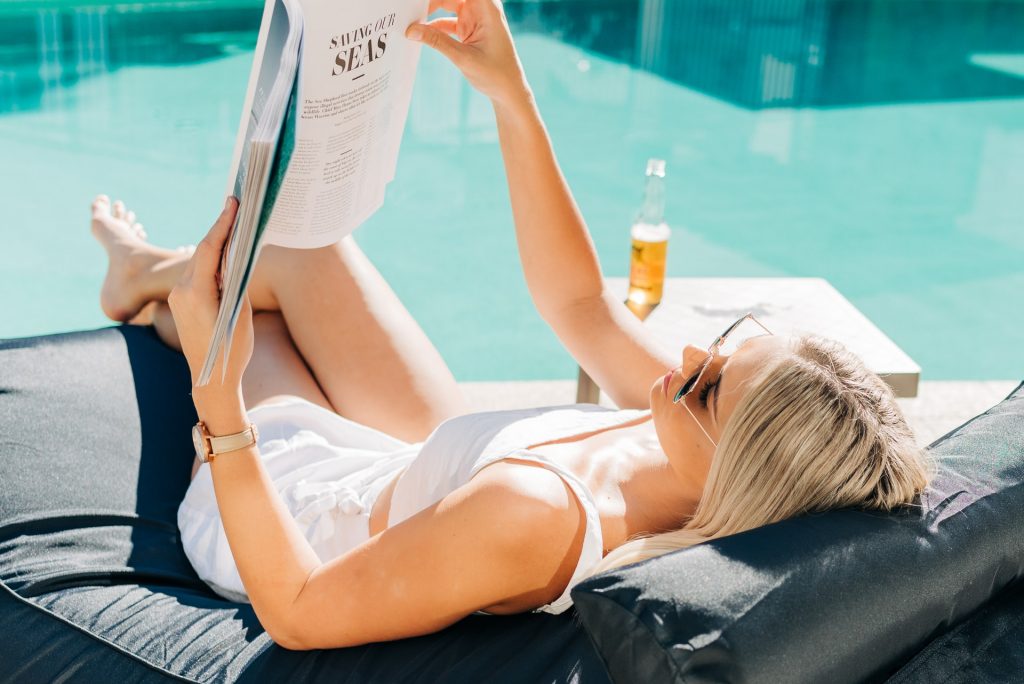 Art & Cultural
One of my favorite parts of traveling is experiencing the culture of a destination. When you think of culture, you probably don't think of your own region. But everywhere in the world has a culture that is uniquely it's own. Spend some time discovering your local culture or delving into learning about other cultures.
Hometown: Plan a day exploring your town and learning what it is known for. Figure out what makes your town or city special; social behavior, specific food, and events that make the destination what it is. Spend some time checking out local museums to get a better understanding.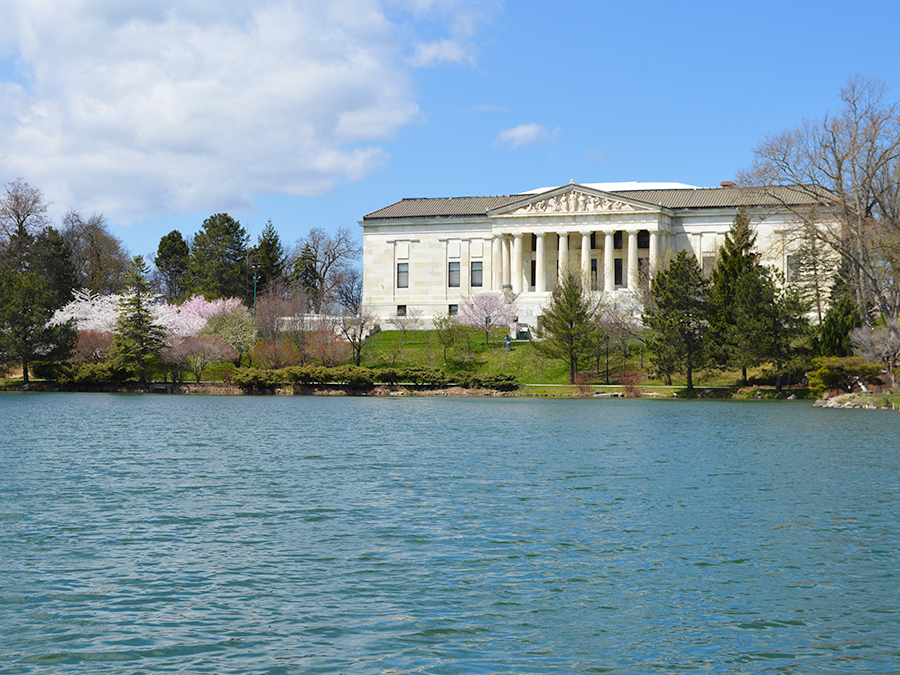 At Home: Is there a culture you have always wanted to learn more about. Have an immersive day at home where you delve into the culture. Try making regional-specific dishes or learn to make cultural crafts. 
Adventure
Some travelers are looking for their next big adventure and there are adventures to have right in your backyard. 
Hometown: There are plenty of adventure activities to have no matter where you are. Search for a local ropes course or other high-intensity activities. One of my favorite adventure activities was riding on a glider plane in the Finger Lakes.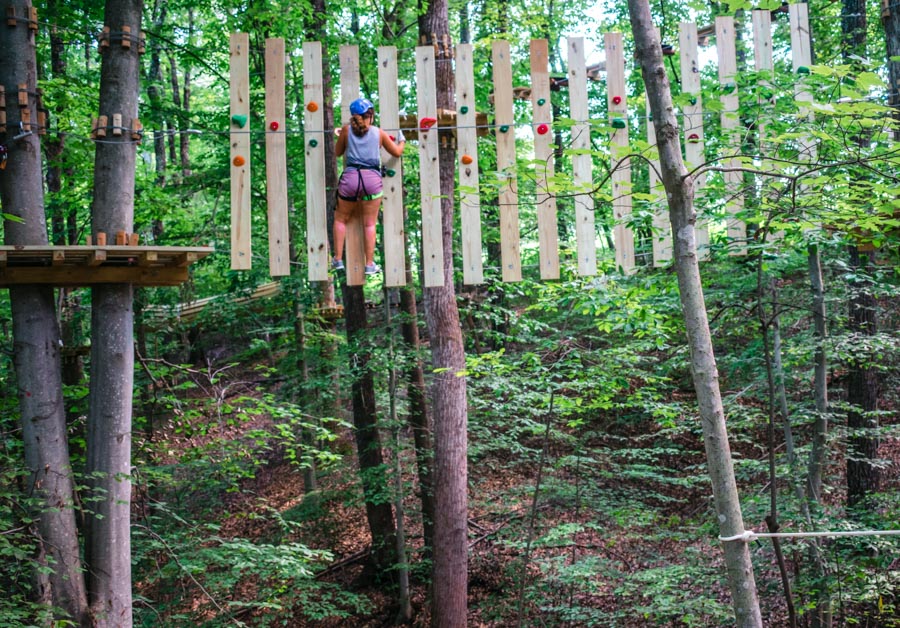 At Home: My best idea for having an at-home adventure is virtual reality glasses. Virtual reality glasses allow you to have life-like virtual experiences from anywhere. This includes adventure-packed activities like thrilling roller coasters and scuba diving. Youtube has plenty of virtual reality videos to try. 
Foodie
One of the best parts about traveling is trying the local cuisine where you are visiting. Local food and drinks are a great way to experience a destination.  
Hometown: To experience a foodie staycation, check out restaurants serving cuisine that you don't typically try. Maybe there is a Mexican, French, or Southern-style restaurant in town. Or experience your local cuisine with a food tour. Maybe destinations have guided food tours you can take or you can do a DIY food tour.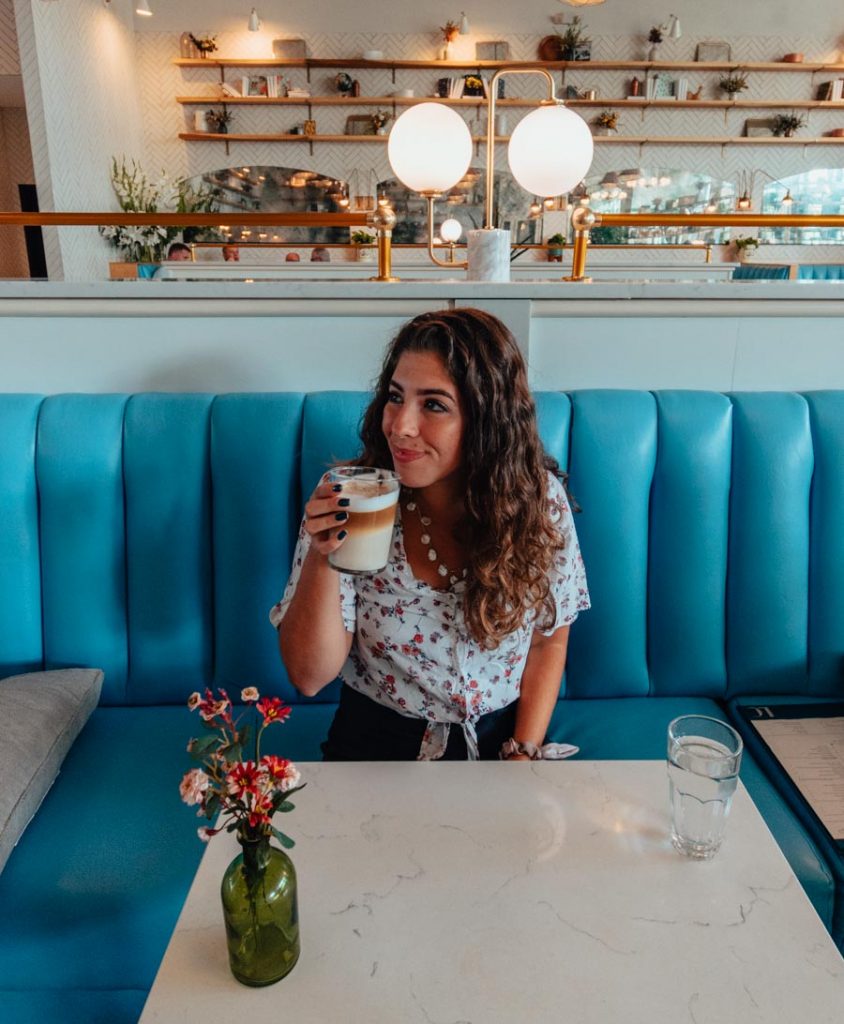 At Home: Pick up a cookbook or find some recipes online to have an at-home cooking day, where you try to make cuisine from a specific destination. Turn on regional specific music and get into it as you work your way through a few recipes.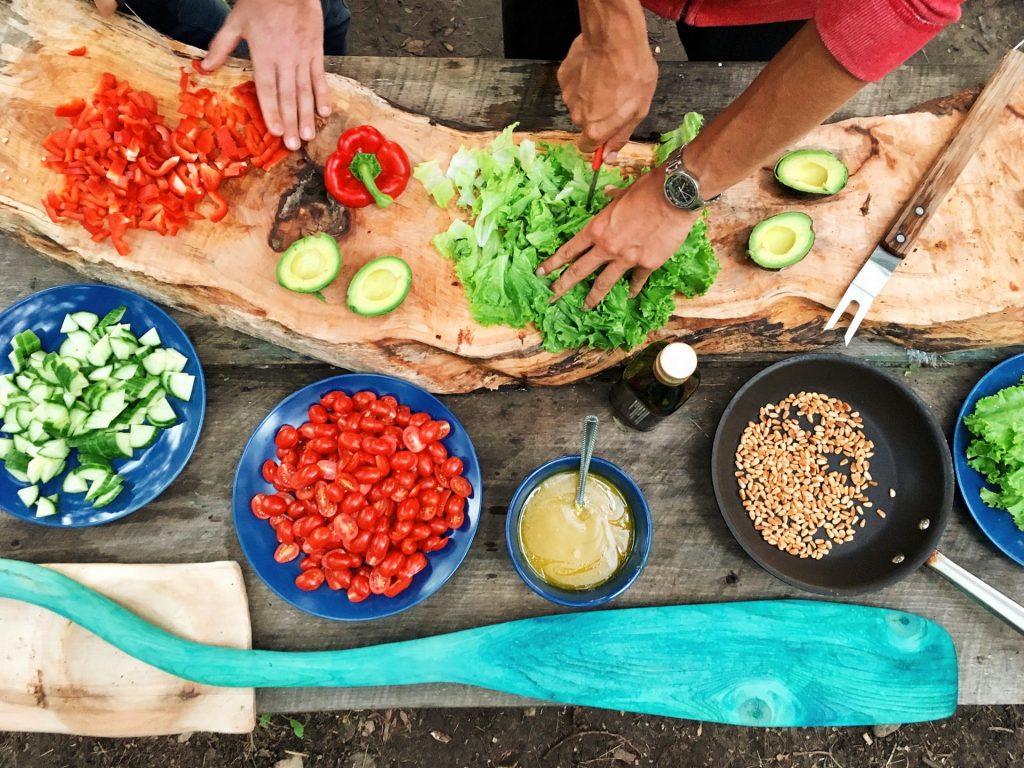 Like this post? Pin now, read later!