The brightly colored capital of Curacao is a photographers and Instagrammers dream! The Caribbean has proven to be extremely photogenic. And I discovered that Willemstad, while less known, is equally as photogenic as its' Caribbean counterparts such as San Juan.   Before my trip to Curacao, I saw a handful of colorful houses on Instagram. I thought I would have to search for these Curacao Instagram spots. Yet, every street I walked down was full of extremely photogenic buildings. Here are the most photo-worthy spots in Willemstad, Curacao.
---
You may also be interested in:
Most Photo Worthy Spots in San Juan
Willemstad, Curacao Travel Guide
---
Queen Emma Bridge
The Queen Emma Bridge or the floating bridge is one of the most popular and photographed spots in Willemstad. This bridge has offers an incredible view of the Willemstad harbor front. The vibrant buildings make this spot very Instagrammable. The best part is that the Queen Emma Bridge rotates, allowing you to have multiple angles to photograph from.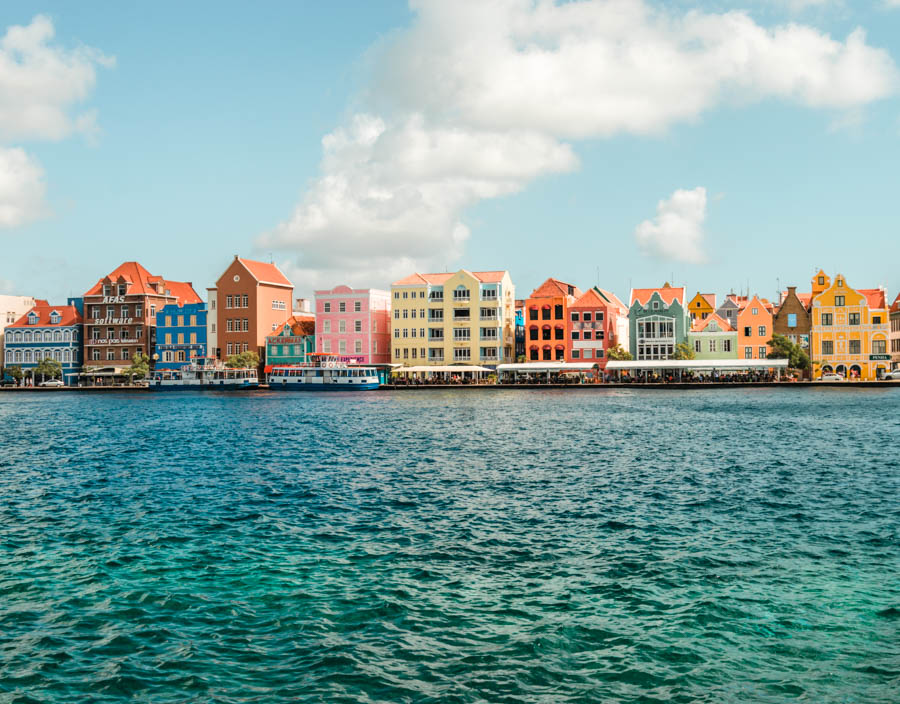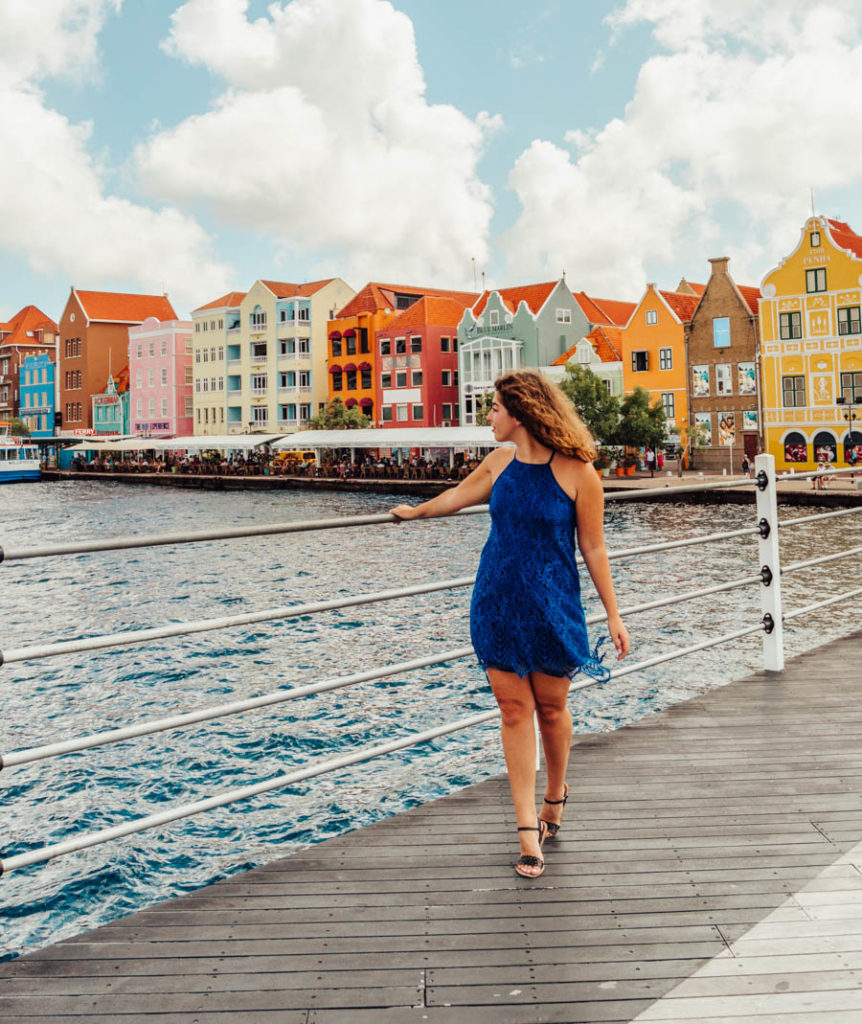 Kon. Emmabrug, Willemstad, Curacao
Penha Building
The Penha building is one of the most iconic and photo-worthy spots in Willemstad. This building is direct across from the Queen Emma Bridge so you won't miss it! The bright color and incredible dutch gable elements make this building unique. This is a perfect example of the blend of Dutch and Caribbean influence in Curacao.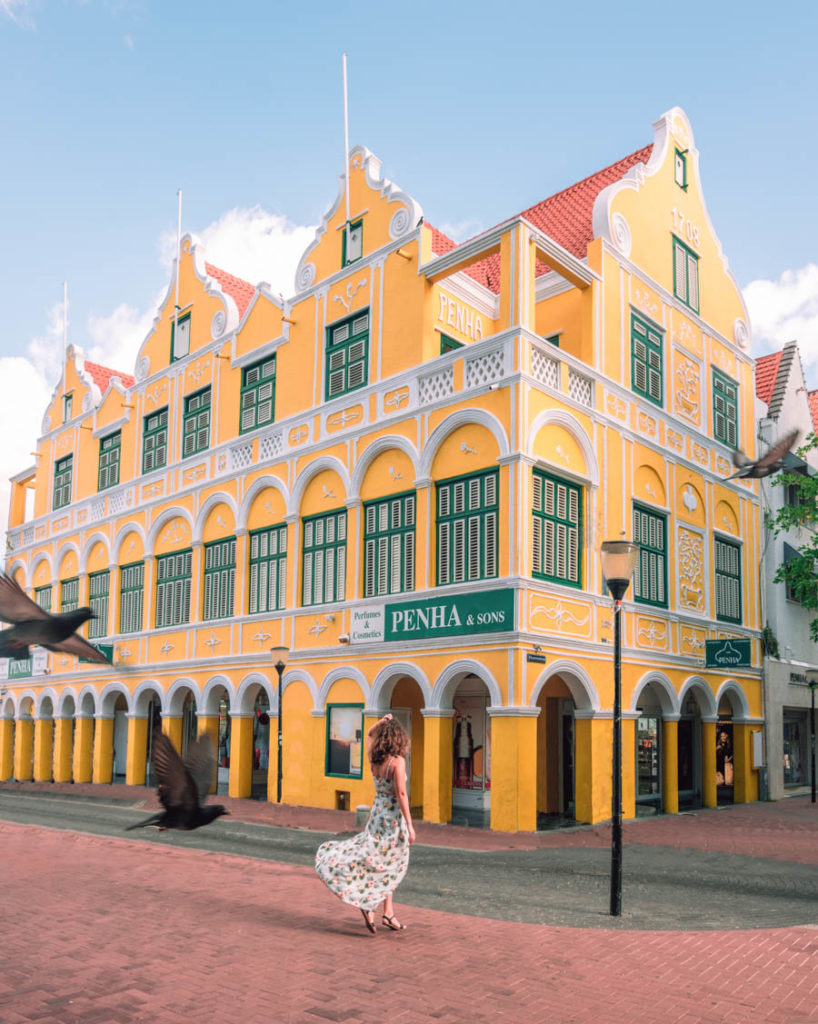 1 Heerenstraat, Willemstad, Curacao
Floating Market
The Floating Market is an extremely photogenic spot in Willemstad. Whether you are photographing the boats in the water or an up-close shot of the vibrant fruit stalls, you are sure to get a great photo here!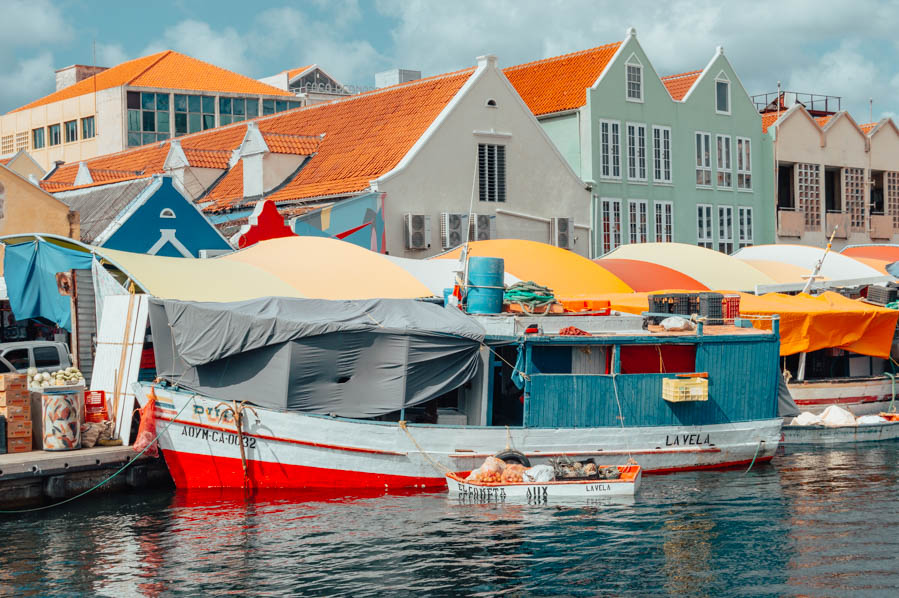 Sha Caprileskade, Willemstad, Curacao
Scharloo neighborhood
If you are a fan of beautiful street art, you cannot miss the Scharloo neighborhood in Willemstad. A street art initiative began to revive this neighborhood. Now there are some spectacular murals to see. The most Insta-worthy mural is 'Three O'Clock Romance', a vibrant mural covering the entire side of an abandoned building.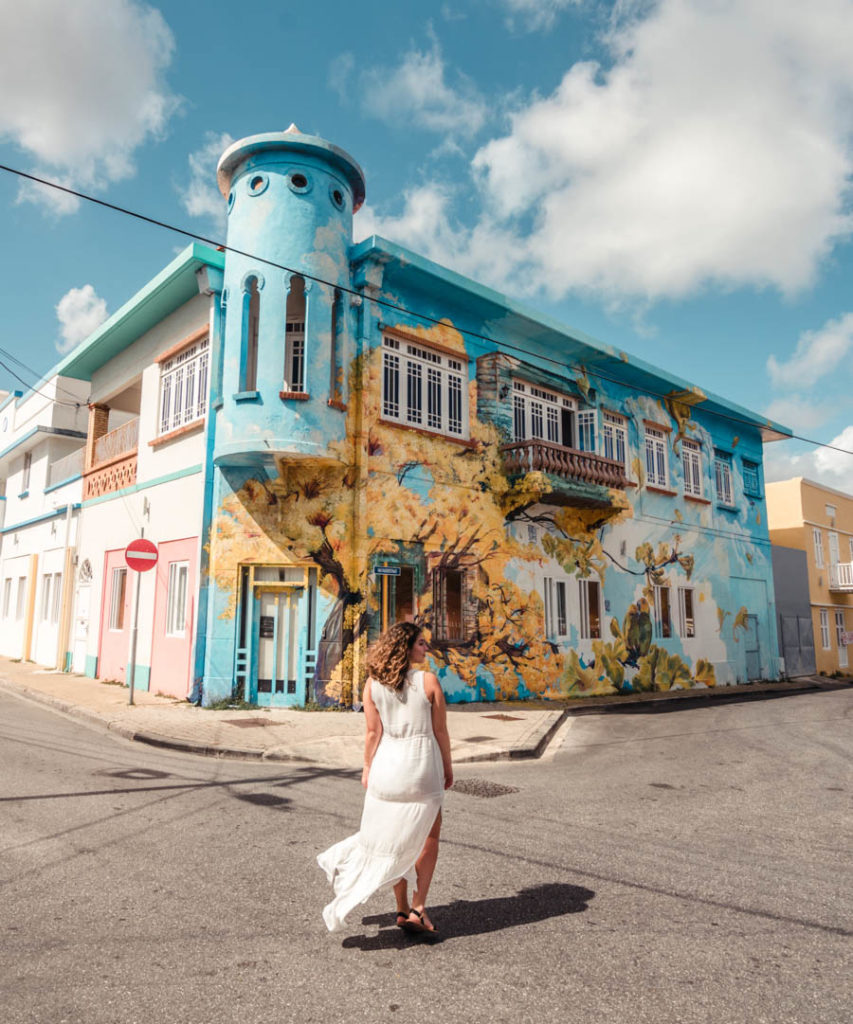 Bitterstraat & Van Raderstraat, Willemstad, Curacao
Pietermaai District
The Pietermaii District has some of the most Instagramable spots in all of Willemstad. Just walking around this district, you are likely to find many photo-worthy spots. I couldn't keep my camera down while walking through this neighborhood. Each building seemed more colorful than the next.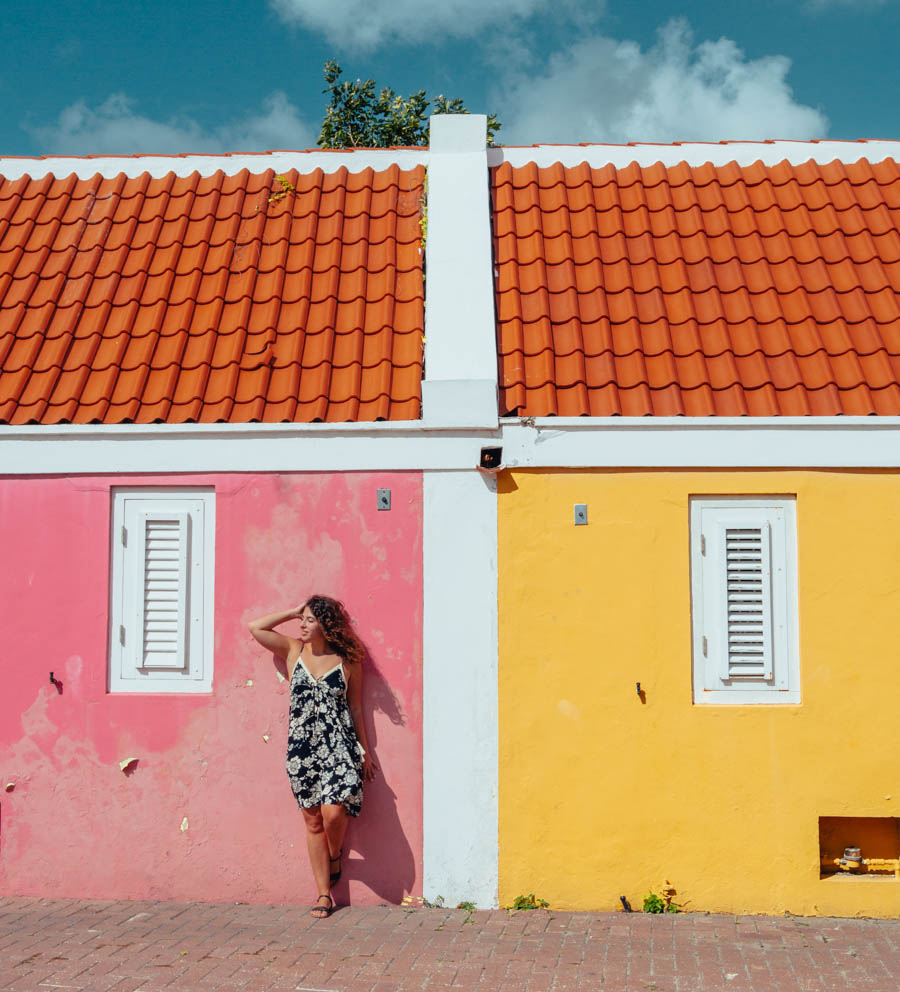 42 Nieuwestraat, Willemstad, Curacao (This row of houses is in the alleyway)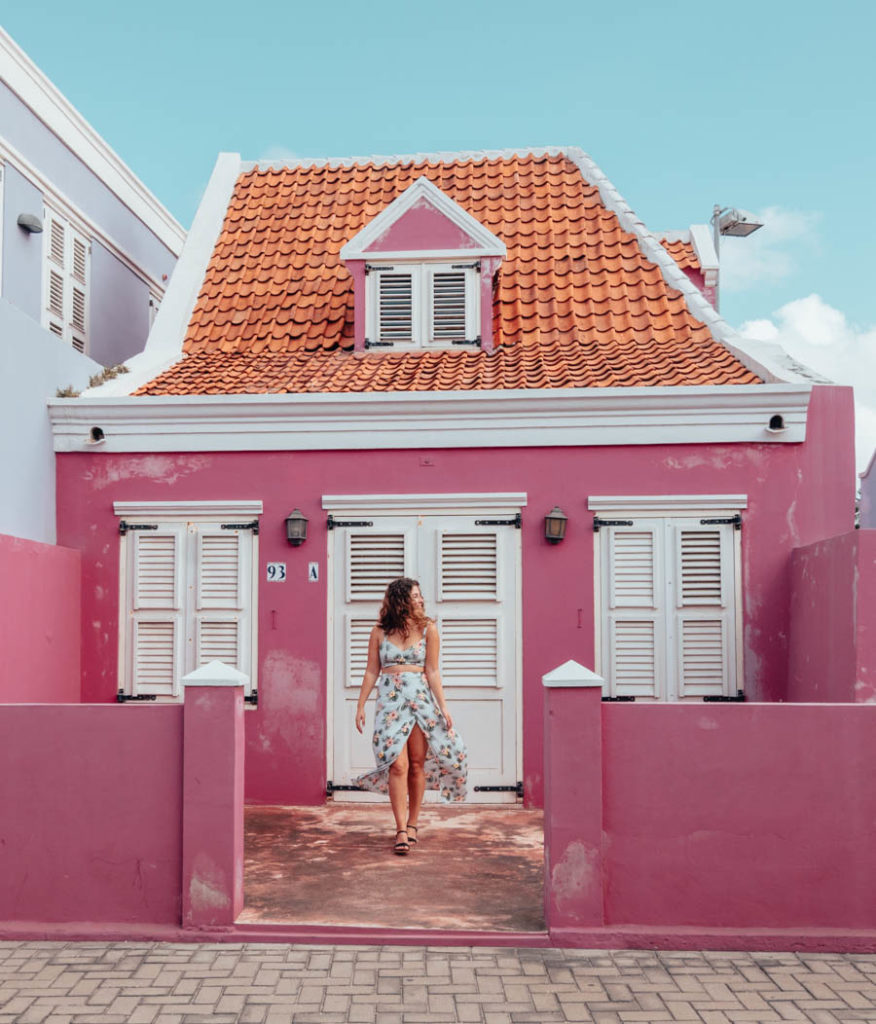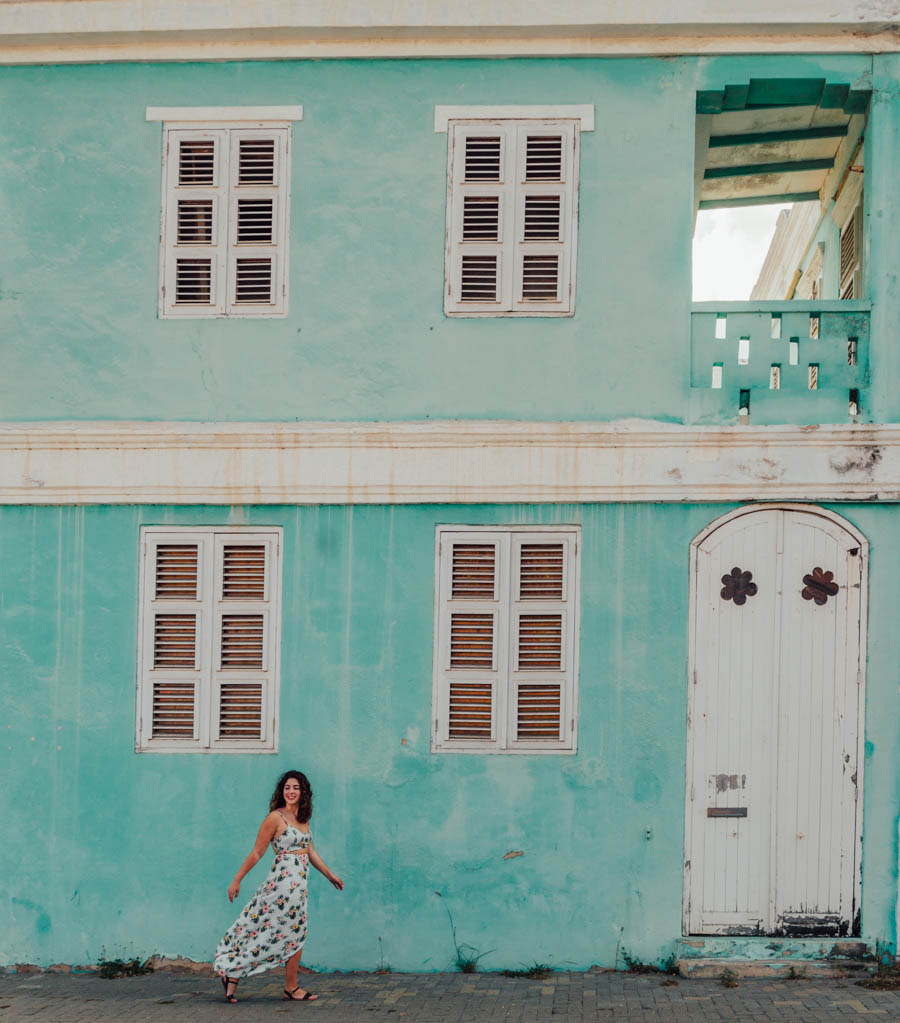 Theaterstraat, Willemstad, Curacao
Scuba Lodge
The Scuba Lodge is a hotel located in the Pietermaii District. This is one of the most Instagrammable spots in Willemstad, Curacao. This row of blue, pink, and yellow houses makes an ideal photo spot. Be sure to arrive at this spot early morning or on a cloudy day as the afternoon light can be extremely harsh on these buildings.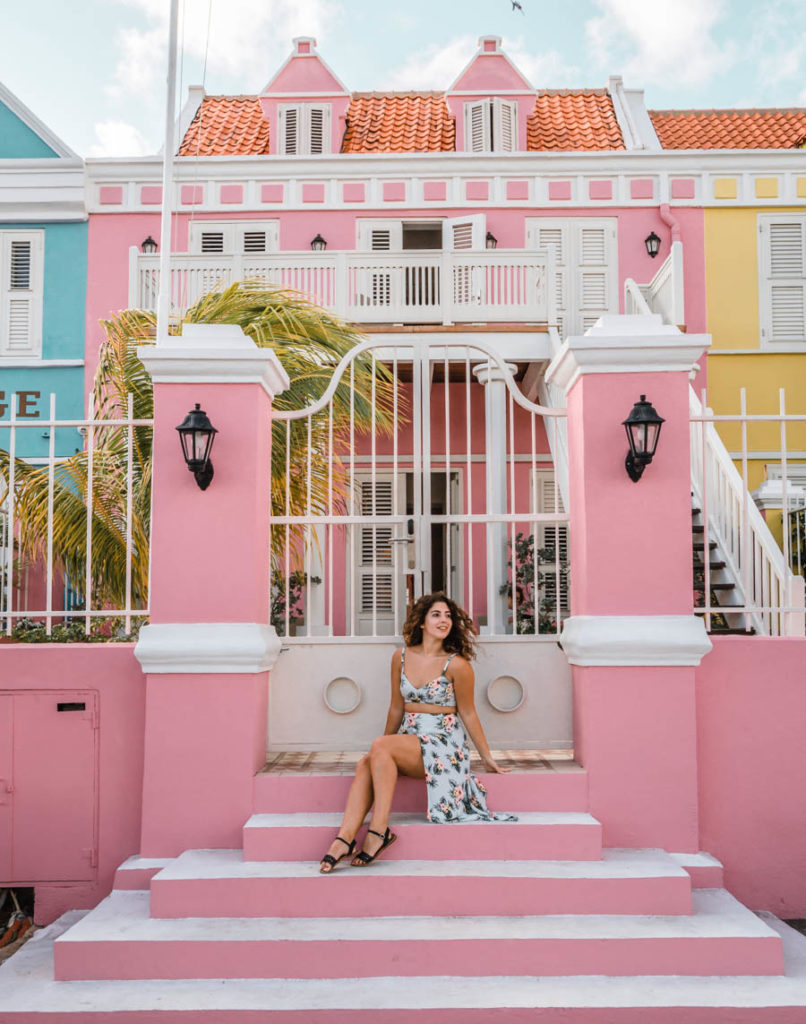 104 Pietermaai, Willemstad Pietermaai, Curacao
Row of Colorful Houses
The houses on Berg Altena make for a great photo spot! The houses are built on a hill, each one painted a different color. It appears to be a vibrant rainbow of houses. which is ideal for a photo spot.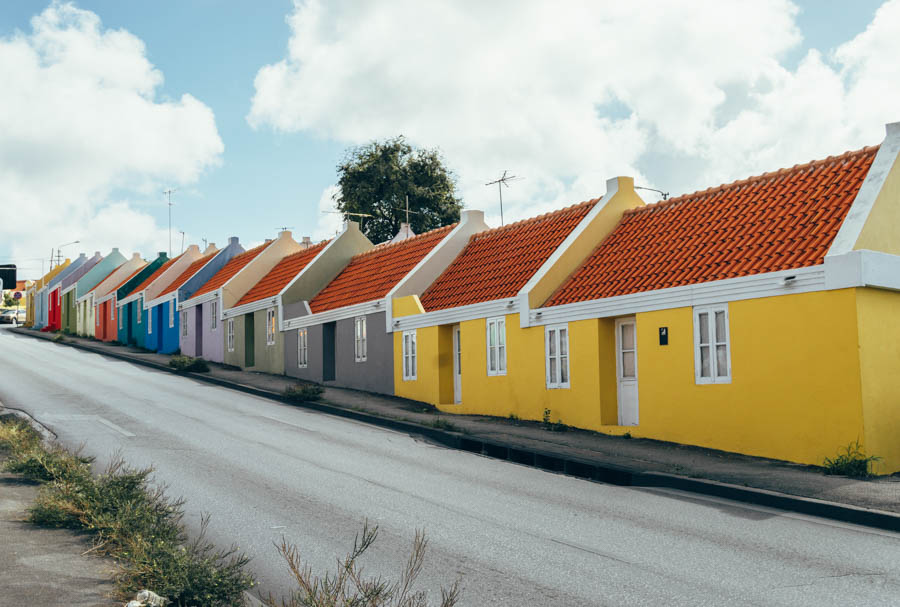 Berg Altena, Willemstad, Curacao
---
Are there any photo-worthy spots in Willemstad, Curacao that I missed? Comment the most photo-worthy spots in Willemstad that I have to check out on my next visit to Curacao!