Located on Aquidneck Island, nestled in the rugged coast of New England is the city of Newport, Rhode Island. Newport is one of those places that seems too good to be true. I found myself gawking at the mansions, whispering in astonishment: "could you imagine." While I have been to Newport before, I was still in utter disbelief of the scale of the mansions, the rugged coastline and the breathtaking sunsets at the port.
After a few days in Newport, I found myself getting re-acquainted with this upscale city. While I didn't stay in a Summer cottage and didn't disembark from a yacht, I was able to fully appreciate all there is to do in Newport, Rhode Island.
Whether you are amongst the yacht goers or road-tripped to Newport, there is plenty to see and do in this charming port city.
Things to Do
Easton's Beach
During the Summer months, start your day at Easton's Beach also known as 1st Beach. Easton's Beach is a 3/4 mile long public beach located in an inlet in Newport. From the white sandy beach, you can see mansions lining the shore to either side. Due to its proximity to Newport and it's mansion views, you don't feel that you have left Newport to go to the beach. Rather, the beach offers a different perspective of this port city.
Easton's Beach has all the amenities you will need for a day at the beach including include restrooms, indoor and outdoor showers, shade pavilion, picnic and grill area and a snack bar. (Parking for the beach costs $10/day on weekdays and $20 /day during the weekend.) 
Be aware that many of the beaches in Newport have red seaweed (not to be confused with red tide). The red seaweed is not dangerous yet can be a bit obtrusive. Yet I found that further down the beach there is little to no seaweed. Be sure to scout out the waves before settling on a spot on the beach.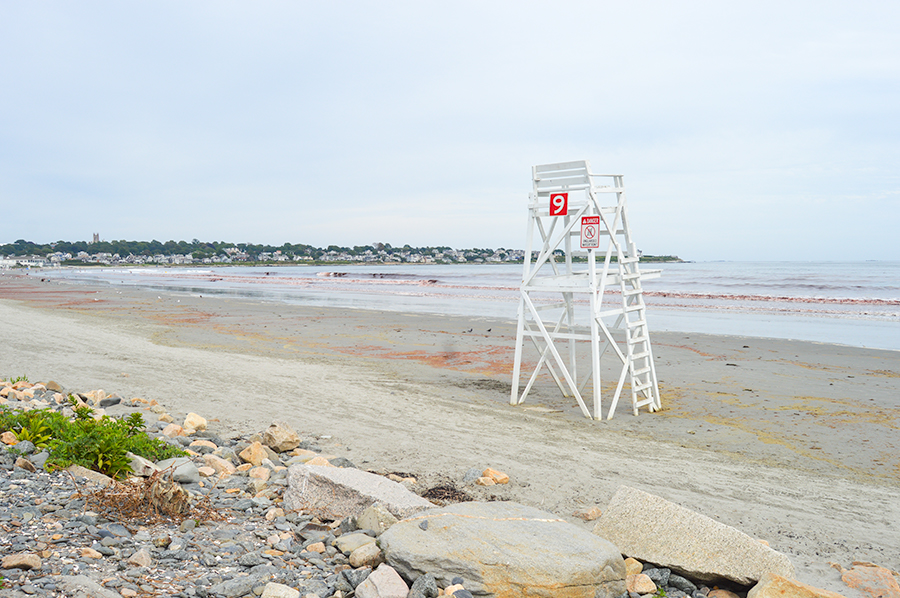 Horseneck Beach
If you're looking to escape the city, head to Horseneck Beach. Horseneck Beach is approximately 45 minutes away from Newport on the Westport Peninsula. Yet the drive is worth it if you are looking for a less commercialized beach. (Bonus: You won't find any red seaweed here). While the beach appears far less commercial, there is a $20 fee for parking as well as basic beach amenities such as bathrooms, showers and a snack stand.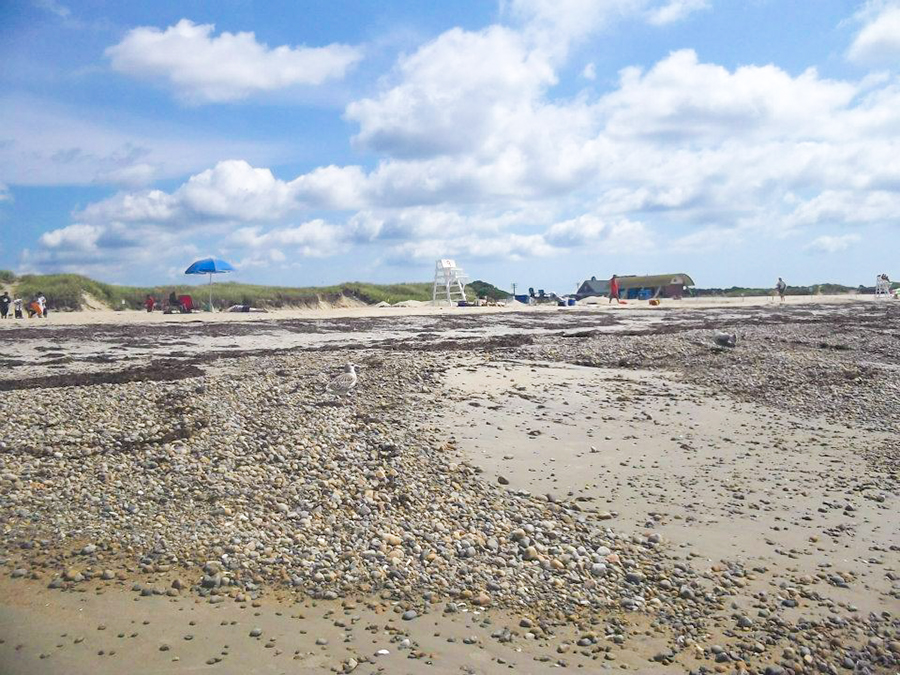 I didn't go to Horseneck Beach this time in Newport yet the wonderfully natural beach is still vivid in my memory years later. Horseneck beach has big waves, perfect for boogie boarding (or surfing) and even bigger sand dunes. The sand dunes are protected so be sure not to climb on them.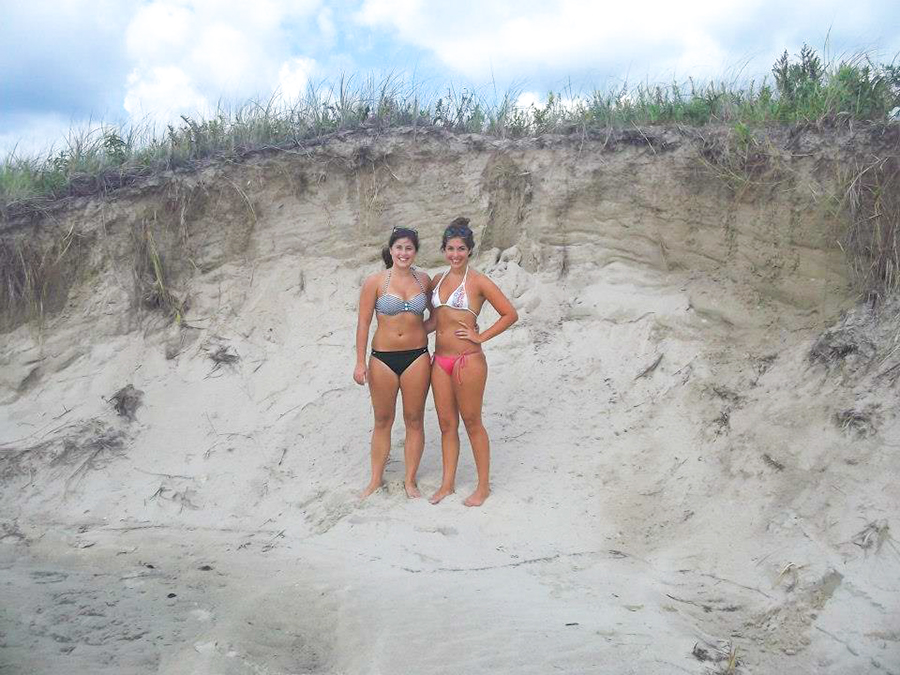 Cliff Walk
If you only have time for one thing in Newport, do the Cliff Walk. The Cliff Walk is a 3.5 mile long walk along Newport's coastline and offers both ocean and mansion views. The first half of the Cliff Walk is along a paved path that winds around the rugged coast of Newport. The paved part of the Cliff Walk brings you past many spots in Newport including Easton's Beach, The Breakers, Salve Regina University and Forty Steps. The paved portion of the Cliff Walk is extremely accessible and can be enjoyed by everyone.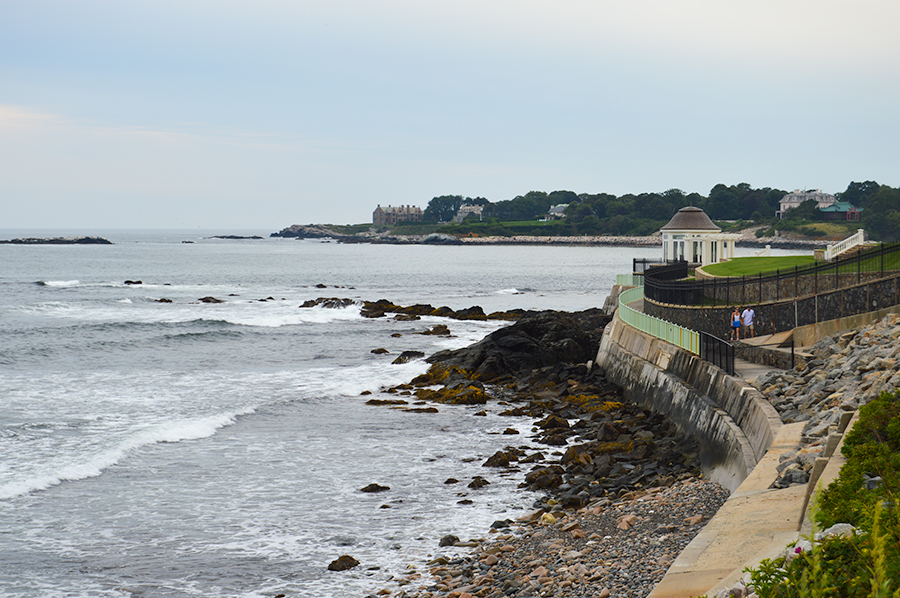 I ended the Cliff Walk at Marine Avenue, where the paved path ends due to time constraints. Yet if you have time and are physically fit enough to walk along a rugged path, continue on to see Rosecliff, Beechwood, Marble House, the Chinese Tea House and Rough Point. Wherever you finish your walk, hop on the Newport Trolley which will take you to various tourist locations in the city for $2.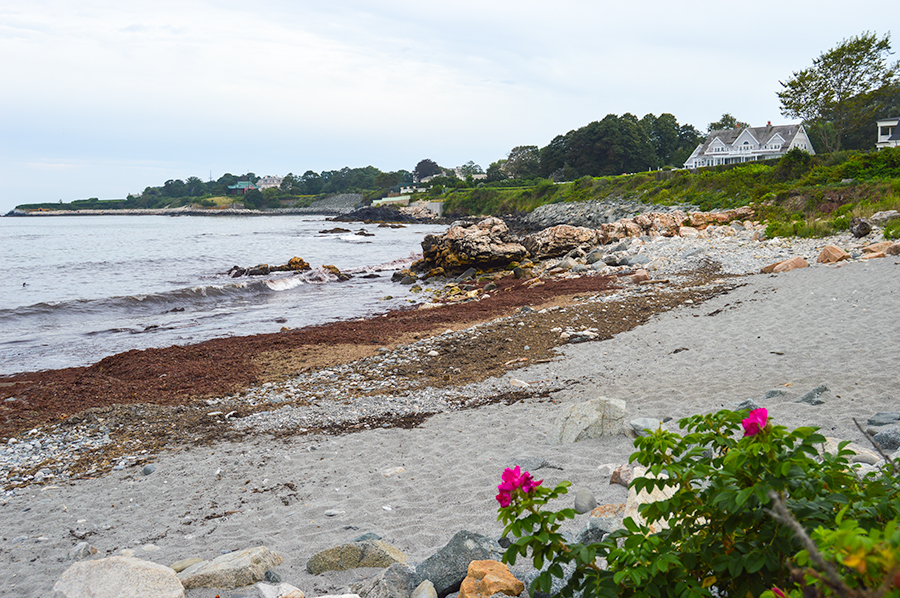 Visit the Mansions
Take a tour of the Newport Mansions to get a sense of what this city is all about. These mansions which were Summer "cottages" for many high-profile families gives you a sense of life of the rich during the turn of the century.
The most famous and the grandest of all the mansions in Newport is The Breakers, which was the Summer cottage of the Vanderbilt family. The exterior of this house is gorgeous yet the opulence of its interior will blow you away. There are a variety of ticket options to choose from depending on how many of the mansions you want to visit. Be sure to include The Breakers when selecting your choices, you will not be disappointed.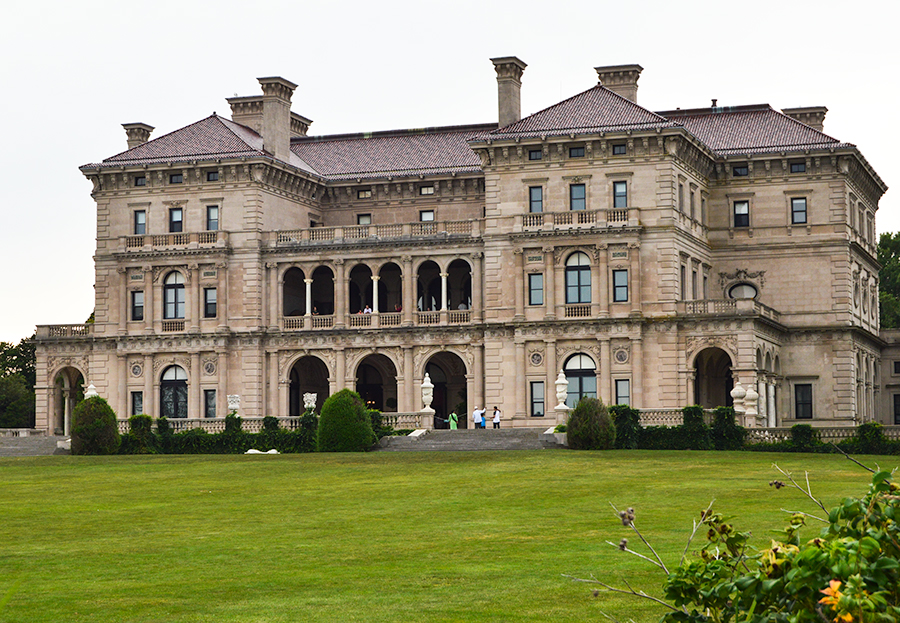 Salve Regina University
Salve Regina University's Orche Court is a former mansion turned university that looks over the Cliff Walk. It is beautiful. There is no gate and no entrance fee. It is like having free access to one of the mansions. It's located right down the road from the Breakers and is an easy and quiet detour from the typical tourist spots.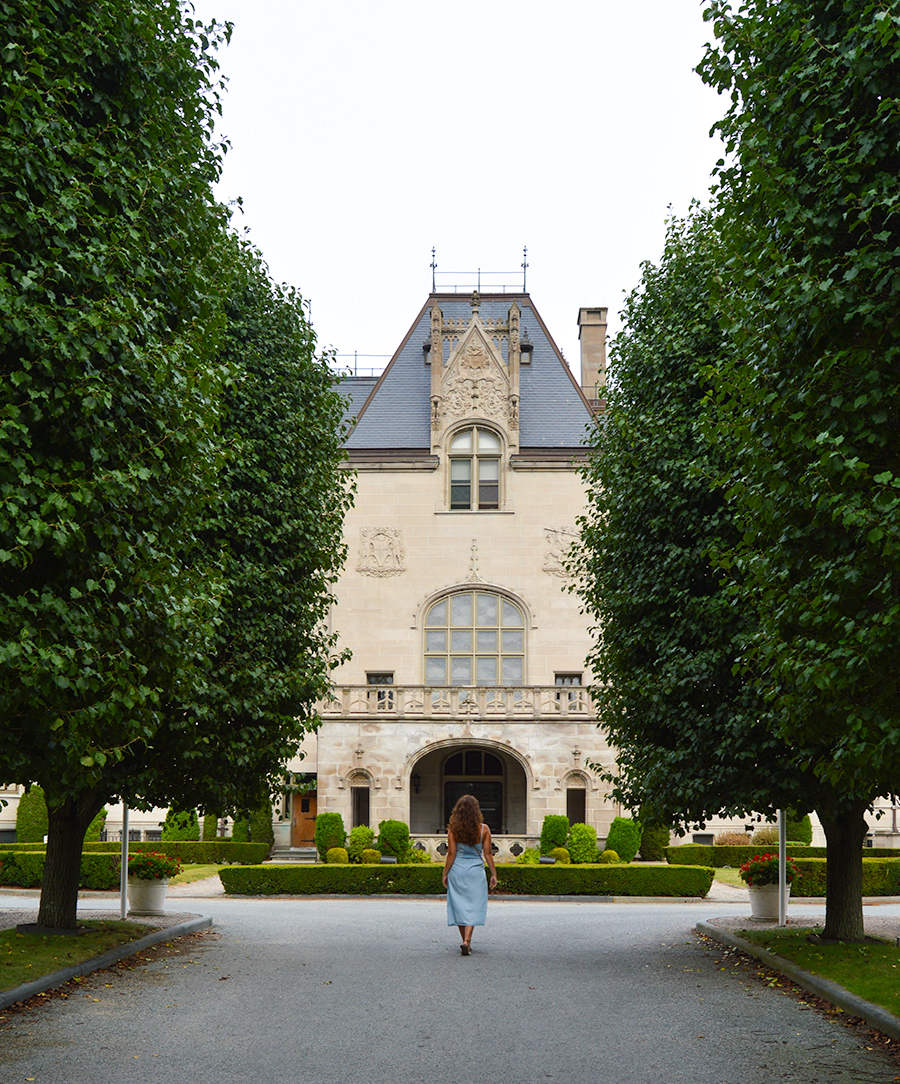 Bowen's Warf & Thames Street
Leisurely stroll through Bowen's Warf and down Thames Street, where you will find a plethora of shops and restaurants. Here you will find boat shoes and Lilly Pulitzer in spades. The shops are quintessential of the New England Coast with nautical and preppy elements.
Keep an eye out for shops selling pineapple inspired souvenirs. Pineapples are seen as a symbol of hospitality in Newport. In the 1650's when sea captains would return home, they would place a fresh pineapple outside their home to signify their safe return.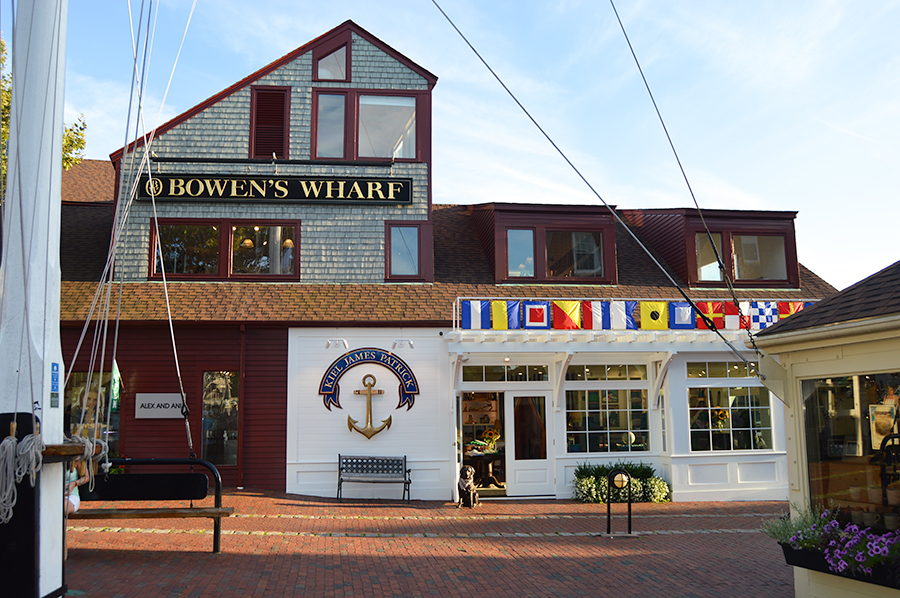 Walk the Marina at Sunset
As the sun begins to set, head to the Marina. Watch the boats idly sway on the water as the sun begins to slowly dip below the horizon. The Newport sunsets are pretty incredible and should not be missed. The Marina is located within Bowen's Warf and there are plenty of spots to enjoy the sunset.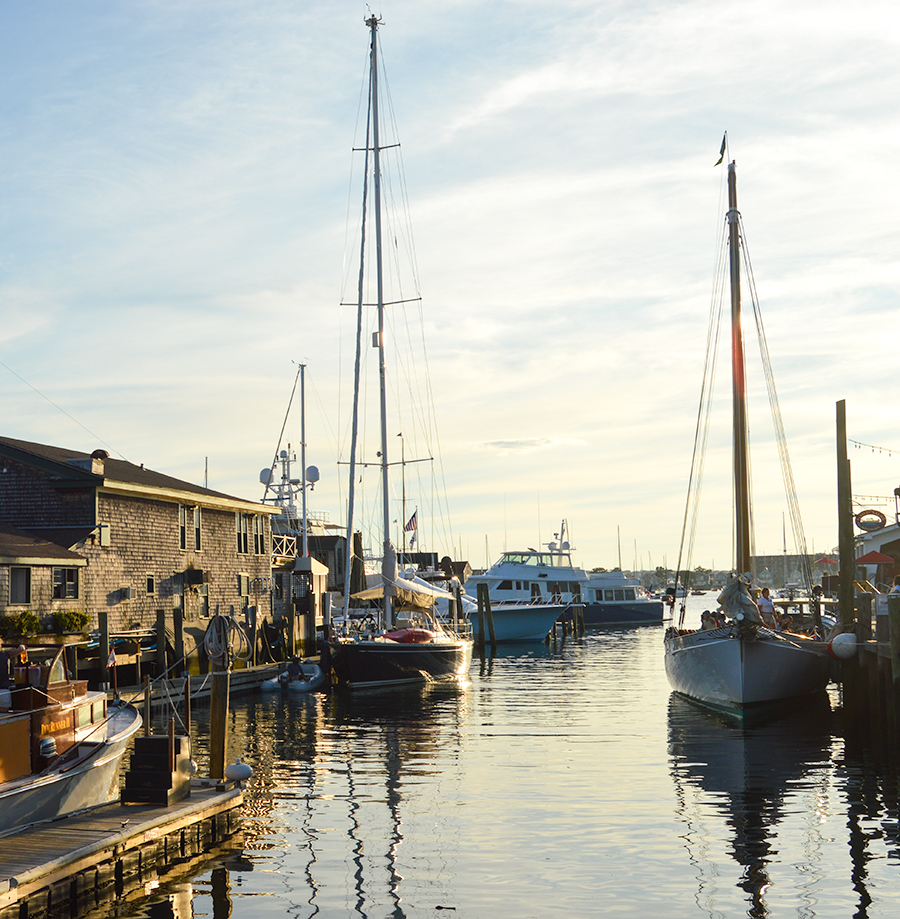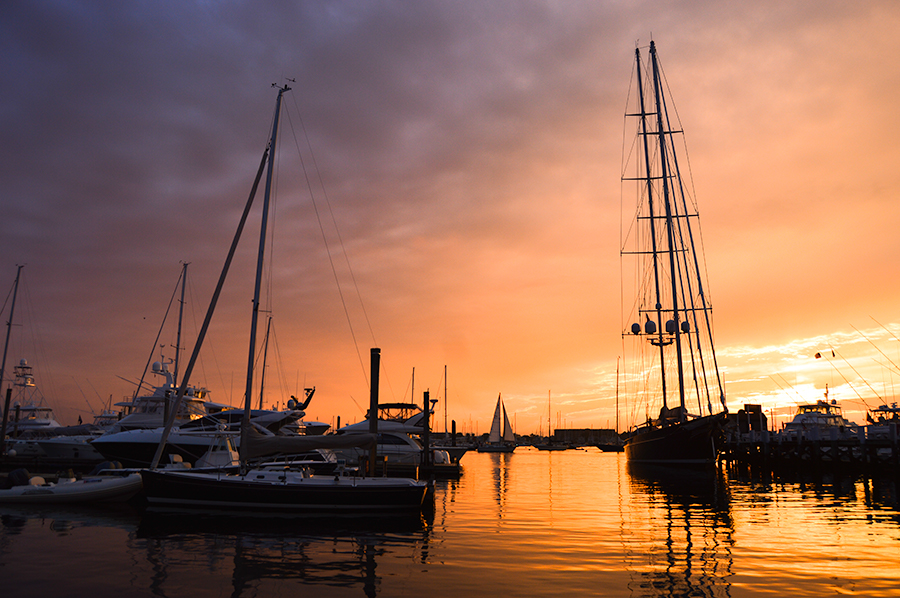 Where to Eat
Flo's Clam Shack
There are two Flo's Clam Shack locations. The original is Flo's Drive in, located in Portsmouth, Rhode Island. Flo's Drive in was established in 1936 and is small stand across from the water. While I prefer the original stand as it offers more of a rich history, it is not open every day and is a bit out-of-the-way from Newport.
We ended up going to the new location, Flo's Clam Shack in Middletown, Rhode Island. The new location is conveniently down the road from Easton's Beach. This location offers more seating and equally delicious food.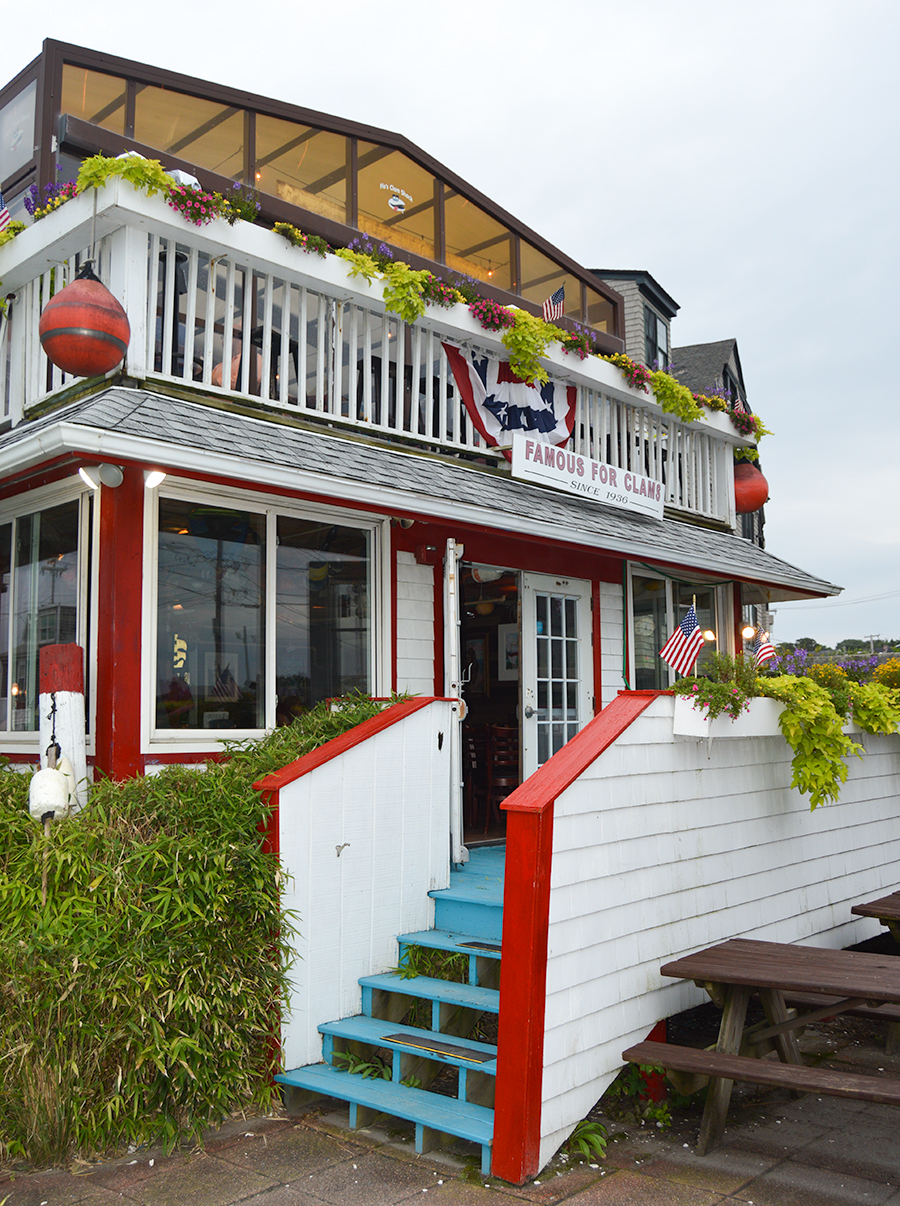 Flo's is famous for its clams but I go for the Fiery Stuffed Quahogs. Quahogs are a mixture of minced clams and breadcrumbs. It's basically like sea food stuffing with a spicy twist. Try it for yourself, you won't be disappointed.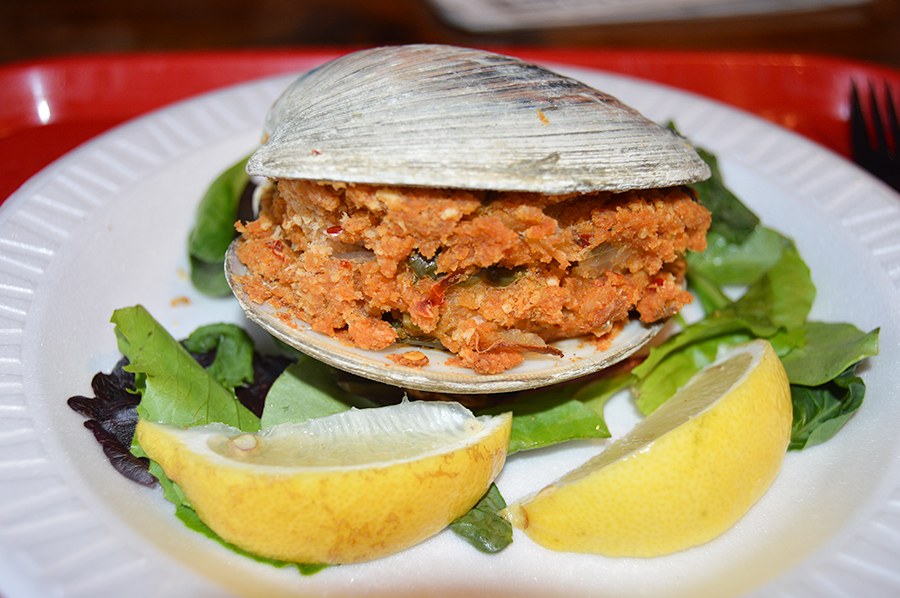 Easton's Beach Snack Bar
The snack bar at Easton's Beach has your basics: hots and hamburgers. Yet, these basics are not the reason why you should eat here. Its the twin lobster rolls that has me raving about this snack bar. When in New England, you have to eat lobster and Easton's Beach is the perfect place to do so! We consumed these lobster rolls so fast that we didn't even have time to take a photo of them.
Kilwins Chocolates and Ice Cream
The scent of fresh bakeries wafts through Thames Street beckoning you into Kilwins Chocolates and Ice Cream. There are many ice cream flavors and other delicacies to choose from. Kilwins has such a charming atmosphere that I never would have know that it was a franchise with over 100 locations nation wide.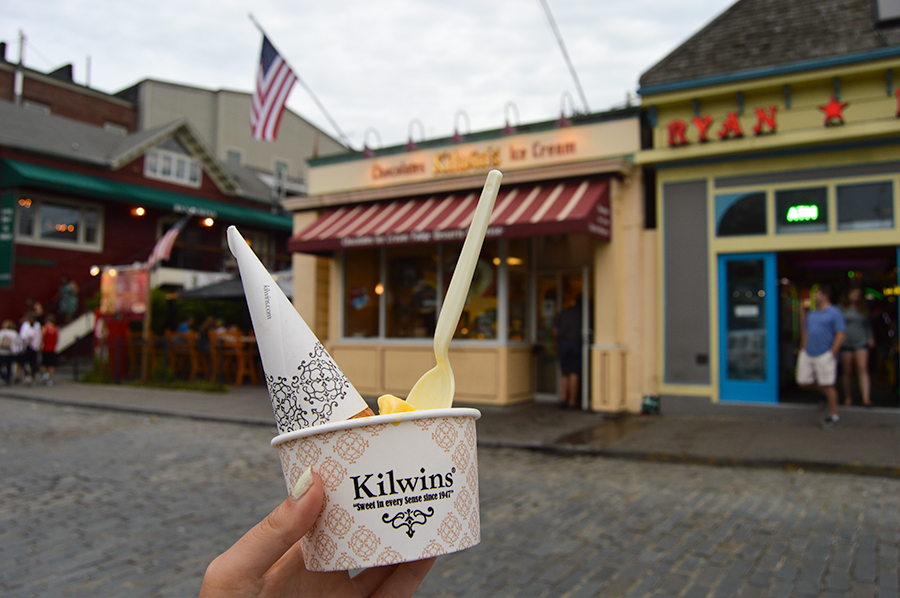 The Warf Pub
While there are so many restaurants to choose from in Bowen's Warf, I highly suggest dining at The Warf Pub. The Warf Pub has classic pub favorites with a twist. There is a raw bar, gourmet tater tots and burgers. The food was exceptional and the atmosphere is very relaxed. A lot of the restaurants in Newport had an upscale feel. While The Warf Pub had food that was to par with the other restaurants, it was a place where you can feel comfortable dining in a pair of jeans or shorts.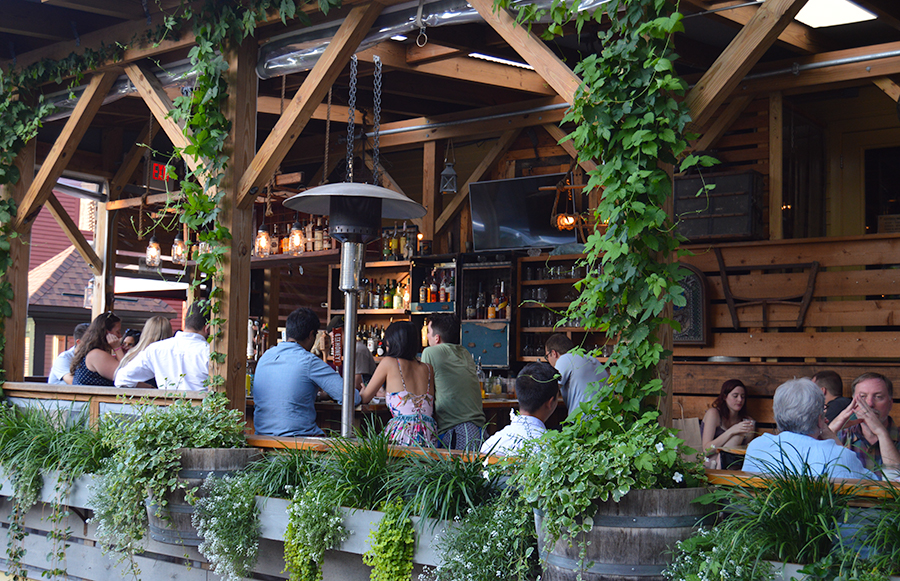 Where to Stay
The Chanler at Cliff Walk
Full disclosure, I did not stay at this hotel while in Newport. Yet I wanted to include this hotel because if you have the budget for it, The Chanler at Cliff Walk would be one of the best place to stay in Newport (in my opinion). The Chanler at Cliff Walk, a mansion turned boutique hotel has everything going for it. It has direct access to the Cliff Walk, is located right down the road from many of the historic mansions and is in close proximity to Easton's Beach.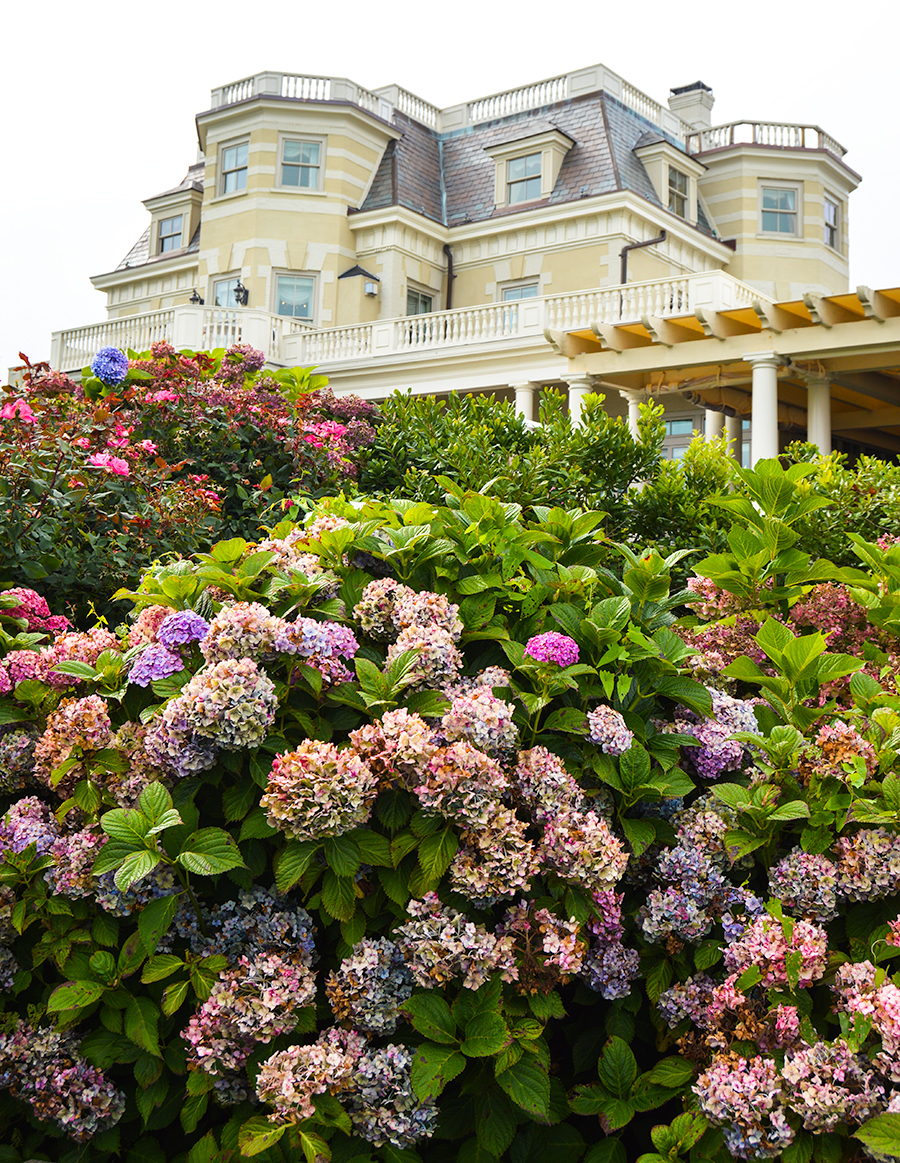 Holiday Inn Express Middletown/Newport
For a more budget friendly hotel, look in Middletown. Middletown has many chain hotels such as Holiday Inn Express. I stayed at the Holiday Inn Express Middletown/Newport and was very pleased with the stay. The hotel is a close drive to the popular tourist attractions in Newport so I did not feel too far removed from the city.