The Hilton Curacao beckoned me for a relaxing trip to the Caribbean. This beachfront property had everything I could need for the perfect Curacao beach vacation. Curacao is a part of the ABC islands (along with Aruba and Bonaire) of the Caribbean. Due to its' location below the hurricane belt, Curacao is ideal to visit year-round, whether you are escaping Winter or traveling during the peak of Summer. This Curacao hotel on the beach checked many of my boxes when deciding where to stay including an ideal location, a relaxed atmosphere, and fantastic amenities.
---
You May Also Be Interested In:
5 Reason to Plan a Curacao Beach Vacation
Willemstad Curacao Travel Guide 
---
The Hilton Curacao has since been reflagged as a Dreams Resort. While I cannot personally attest to the service under this new name, the incredible pools, beach, and location have remained the same. Check out the photos in this review to see what you can expect during your stay. The

reviews for Dream Curacao

are fantastic, so this would certainly be a viable option when traveling to Curacao.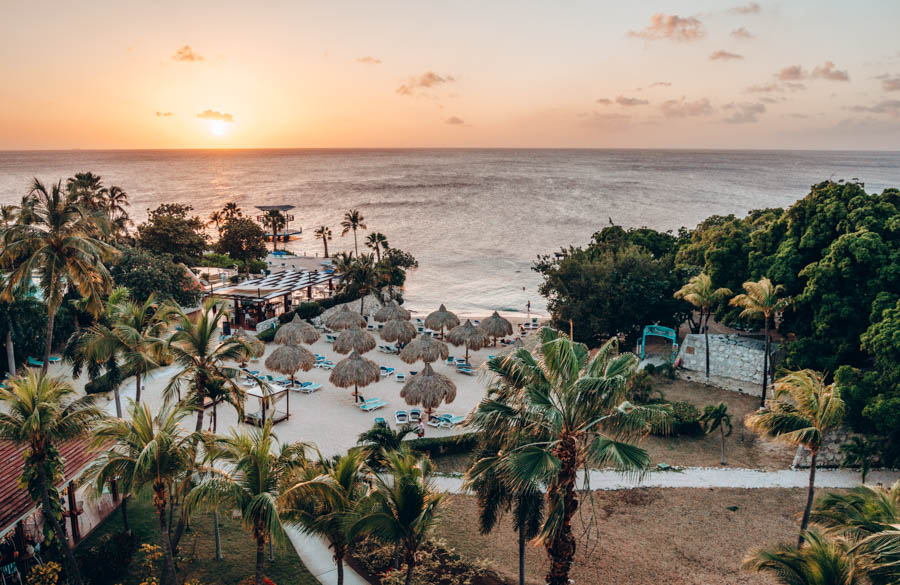 The Location
Curacao Hotel on the Beach
Curacao is a fairly small island, meaning that wherever you stay is accessible if you have a car. As I choose not to rent a car, it was very important that my hotel had access to the beach and Willemstad. The location and amenities allowed me to enjoy an array of things to do on the island without needing to rent a car.
One of the most important things for me was to find a Curacao hotel on the beach. The Hilton Curacao is a beachfront property, meaning you are only steps away from the Caribbean Sea. The water is crystal clear and perfect for swimming or snorkeling. If you prefer a bit more adventure, there is an onsite dive shop where you can enjoy water sports such as kayaking, paddle boarding, and diving.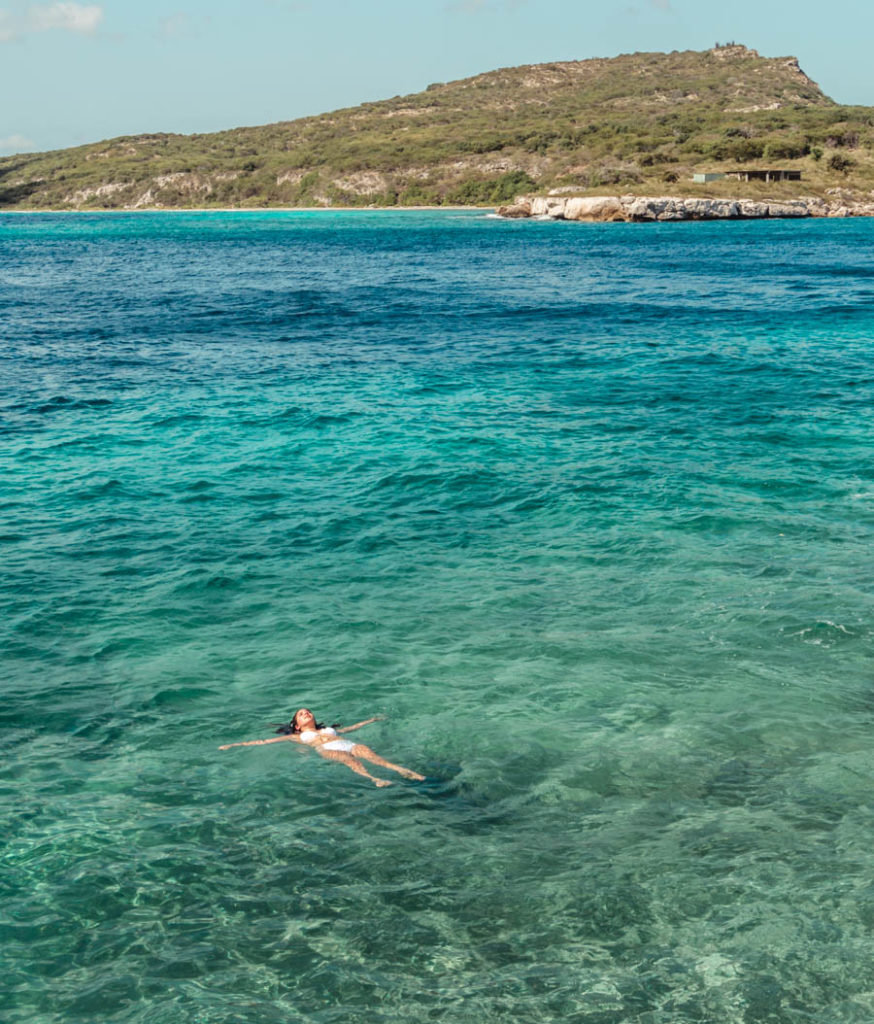 The Hilton Curacao is located on the outskirts of Willemstad. However, the Hilton Curacao offers a shuttle twice a day to bring you to Willemstad. It is a ten minutes drive to Otrobanda, where the shuttle will drop you off. Otrobanda is where the iconic view of Willemstad from the Queen Emma Bridge is located. From here, you can enjoy the city of Willemstad including the Floating Market, Queen Emma bridge, and Fort Amsterdam.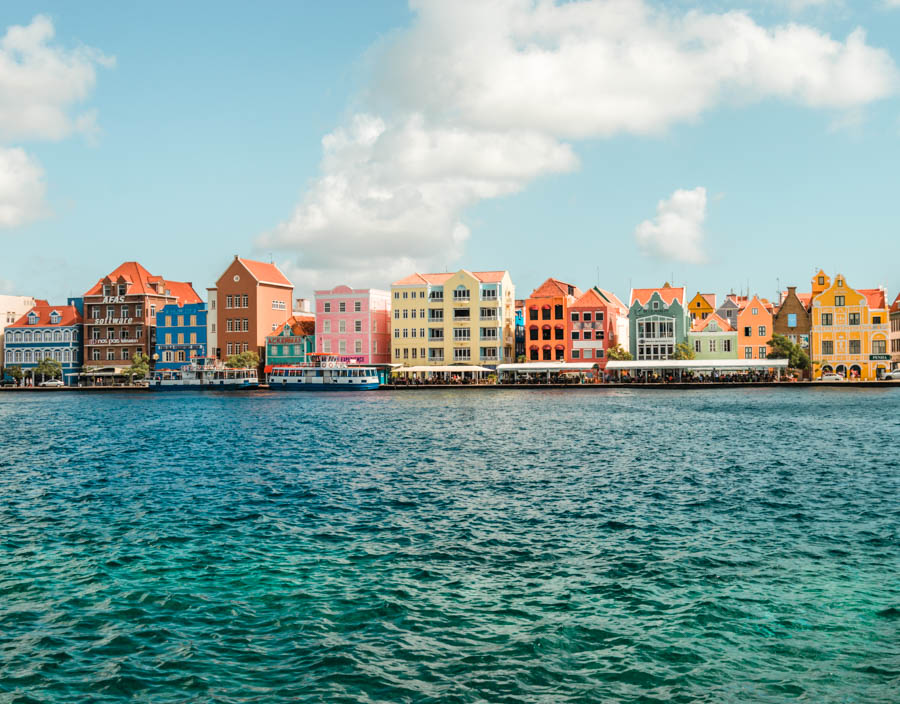 If you plan to rent a car, there is a Budget Car Rental located on the property.
The Grounds/ Amenities
The grounds and amenities at the Hilton Curacao are outstanding! This property has a resort feel with two beaches, a beautiful swimming pool, and various activities throughout the property.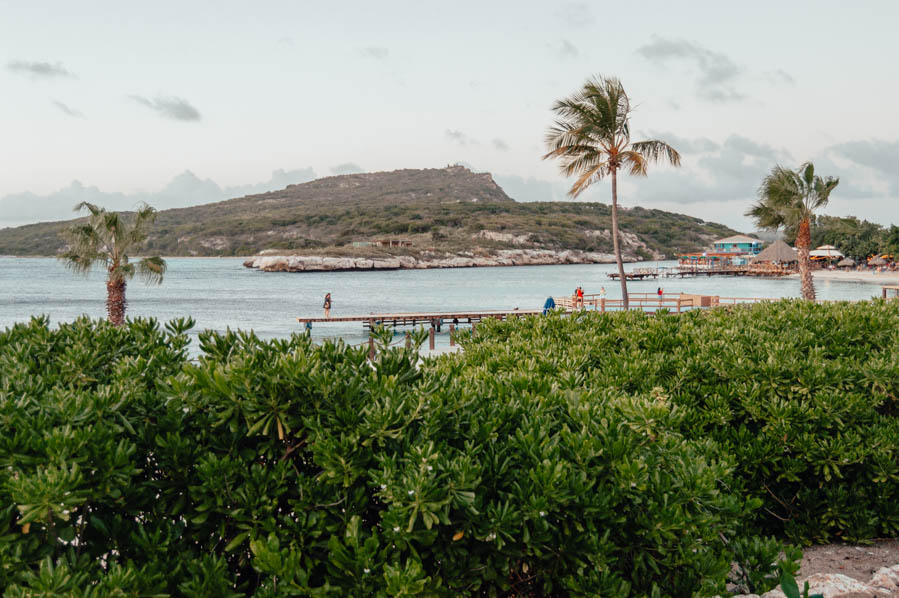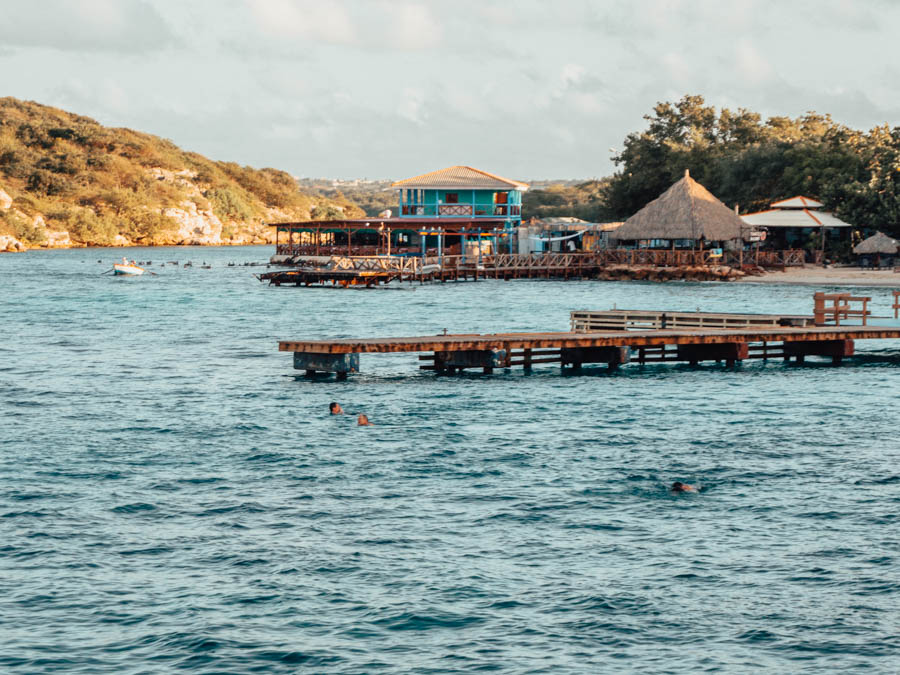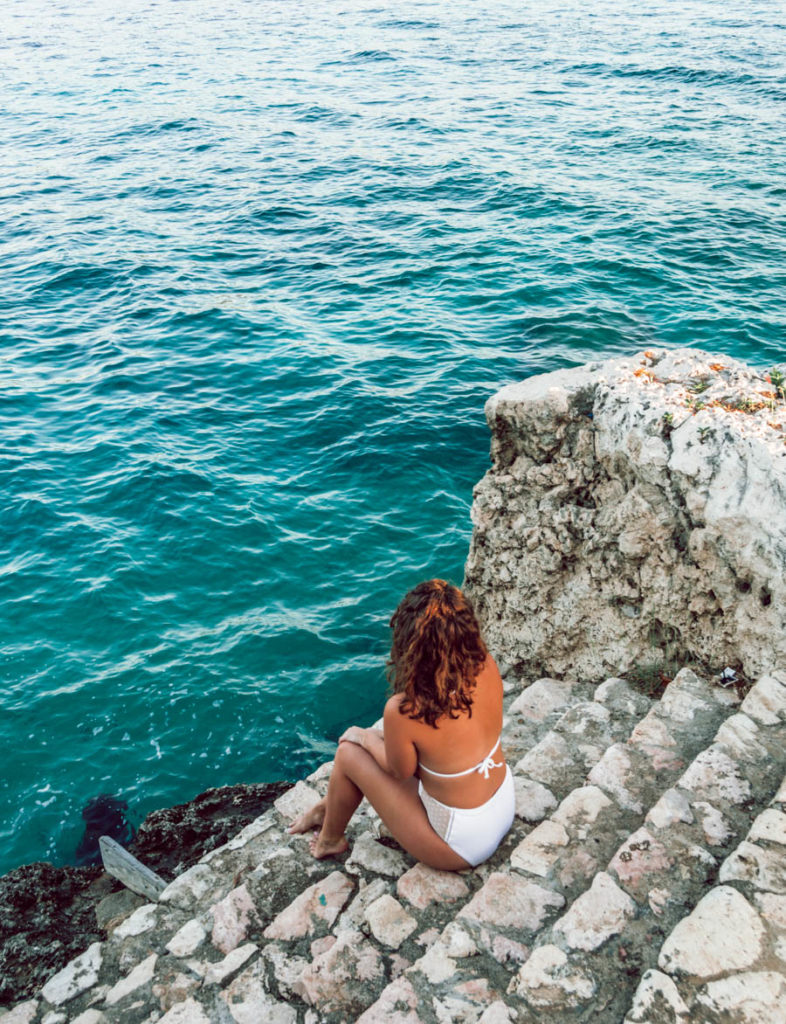 Beaches
There are two beaches at the Hilton Curacao, one private beach with direct access from the hotel and a shared beach located on property. I spent most of my time on the private beach. While this beach is small, it never appeared crowded. (The hotel was completely sold out on my visit). This small inlet beach has white sand and calm water. Be sure to grab a complimentary lounge chair and spend a relaxing day at the beach!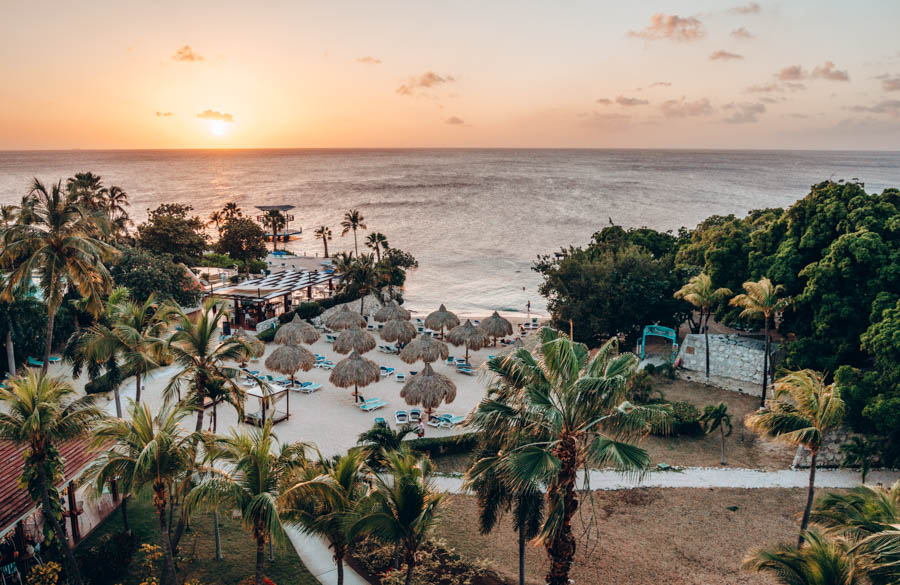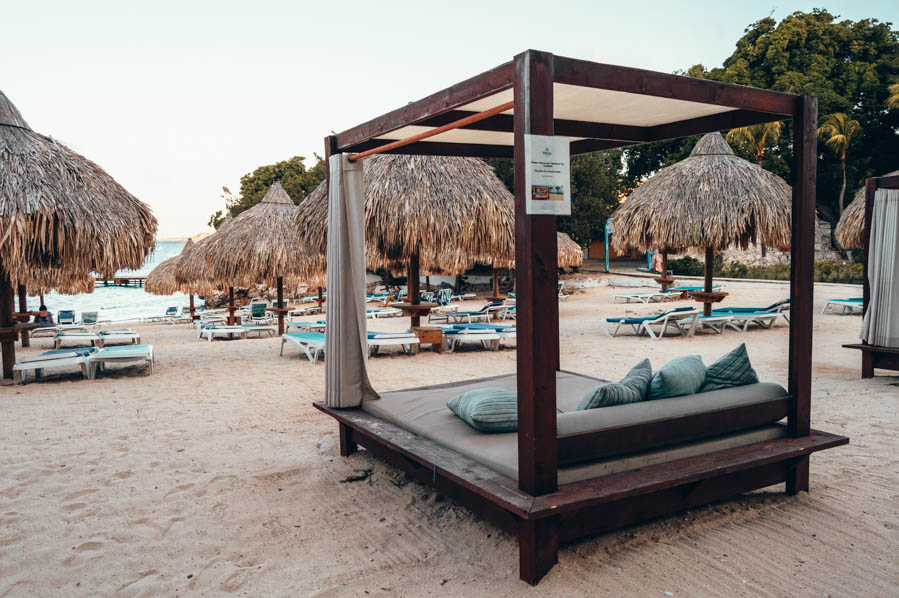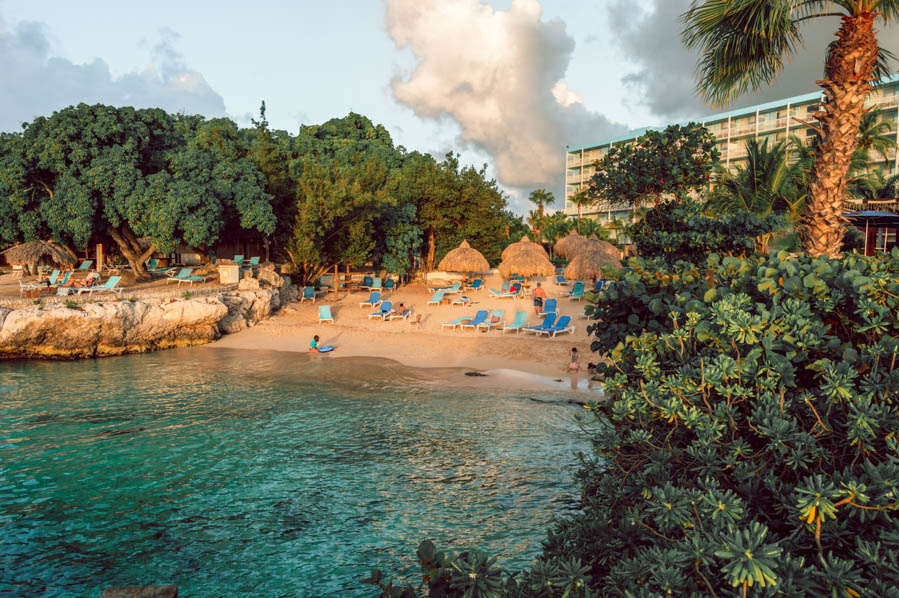 The second beach on property at this Curacao hotel is a shared beach. This beach is only a short walk away from the hotel and offers a different beach atmosphere. While this beach is shared, it still has a private feel. This is a larger beach, which allows more room to play on the sand!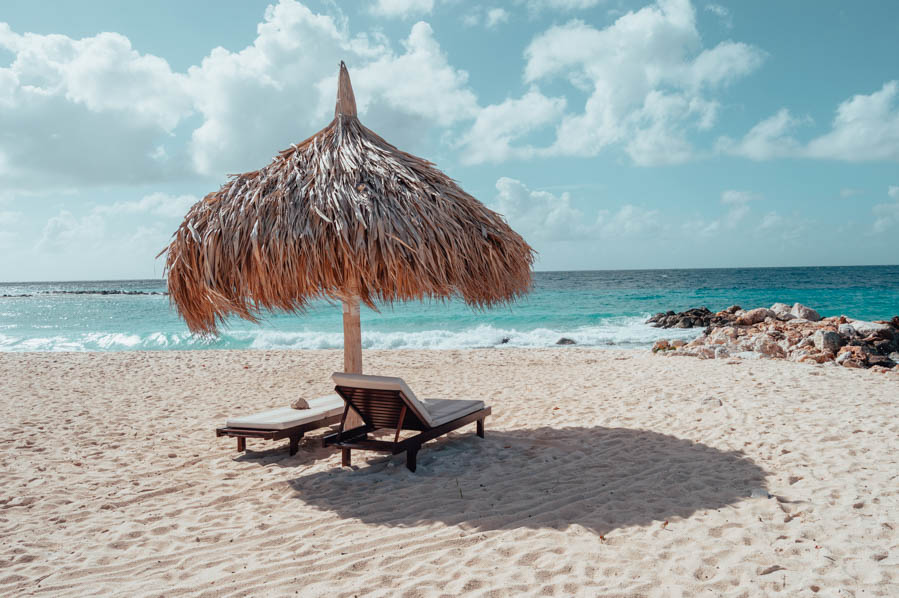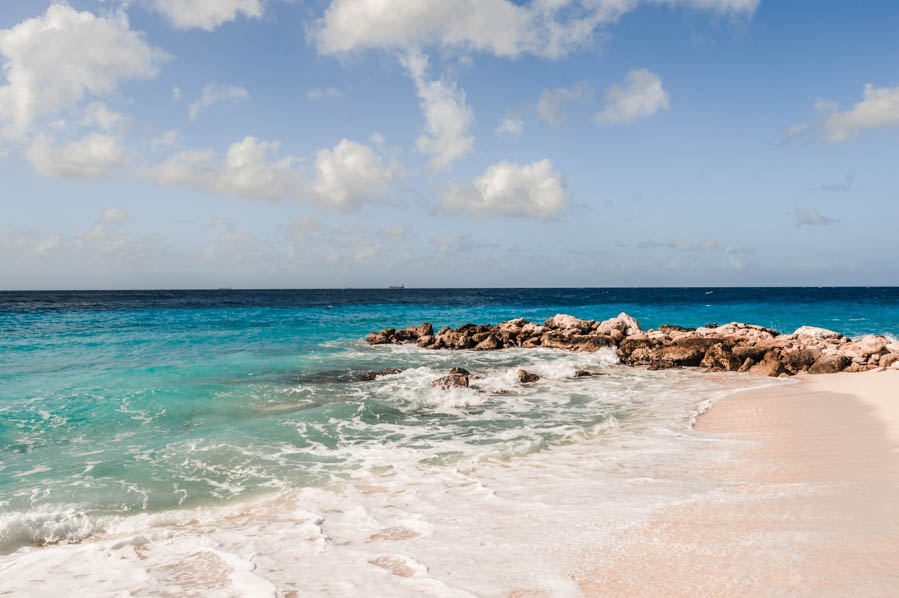 Pools
I would describe the pool at the Hilton Curacao as the perfect hotel pool. There are two, interconnecting pools at the Hilton Curacao, both with views of the Caribbean Sea. The largest pool has a beach entry, this shallow entry gives you the feel of sitting on the beach, without all the sand! This is a large pool, perfect for swimming or relaxing. The second pool is an infinity pool located adjacent to the larger pool. The infinity pool is the ideal spot to relax with beautiful views of the Caribbean Sea.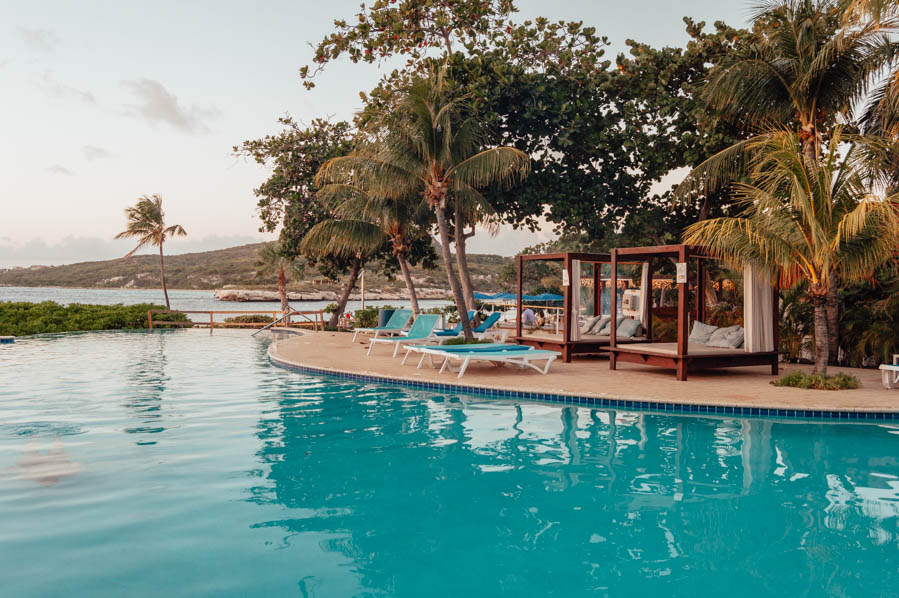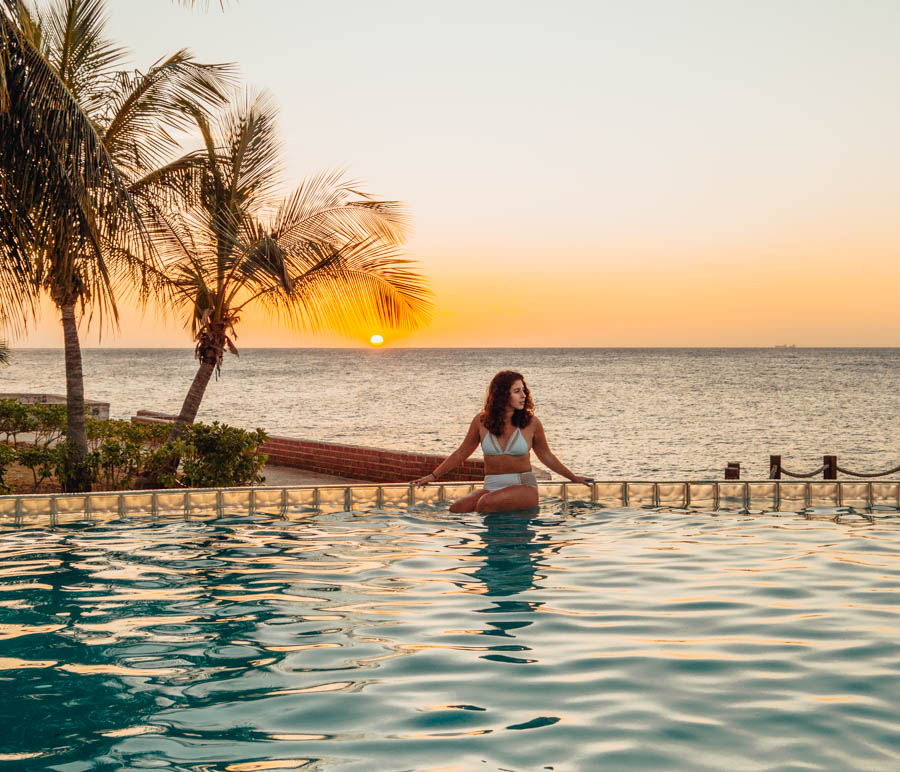 Activities
There are various activities to keep you busy during your stay at the Hilton Curacao. Aside from the pool complex, beach, and Dive Center, there are various other activities to do. For fitness enthusiasts, there is a fitness center, fitness classes, and a tennis court. And for entertainment, there is a playground, recreation room, and casino on-site!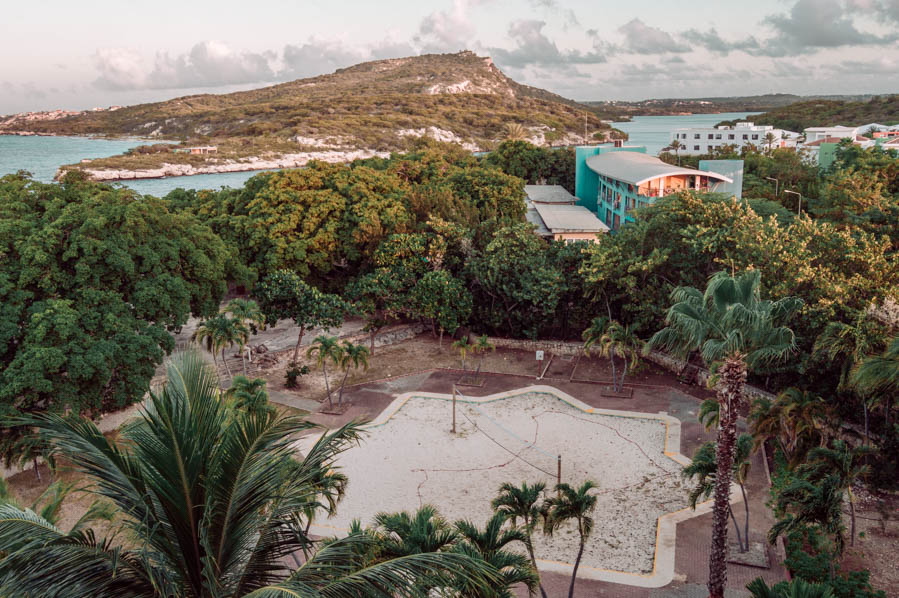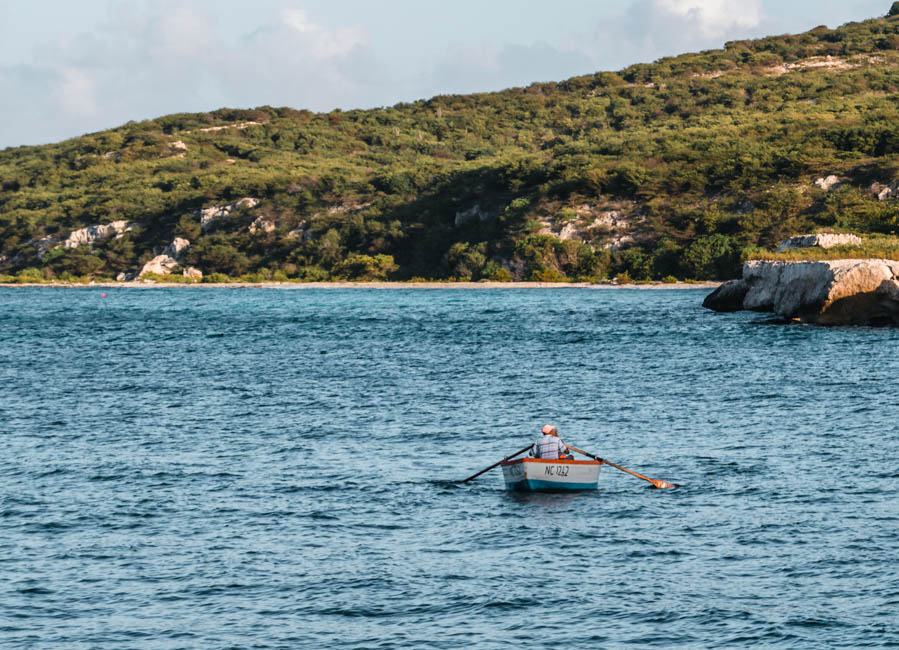 The Rooms
The rooms at the Hilton Curacao range from guest rooms to suites. Additionally, there is a choice between island view, partial-ocean view, and ocean view rooms. Oceanview rooms are priced higher than island view, however, the price is worth it for the view of the water from your balcony. If you're looking for more space, book one of the suites which are competitively priced.  For your comfort and convenience, book one of the breakfast and dinner packages which include the breakfast buffet and 3-course dinner for two. (Tip: Request a high floor for better Ocean views…while this request cannot be guaranteed, it is worth asking).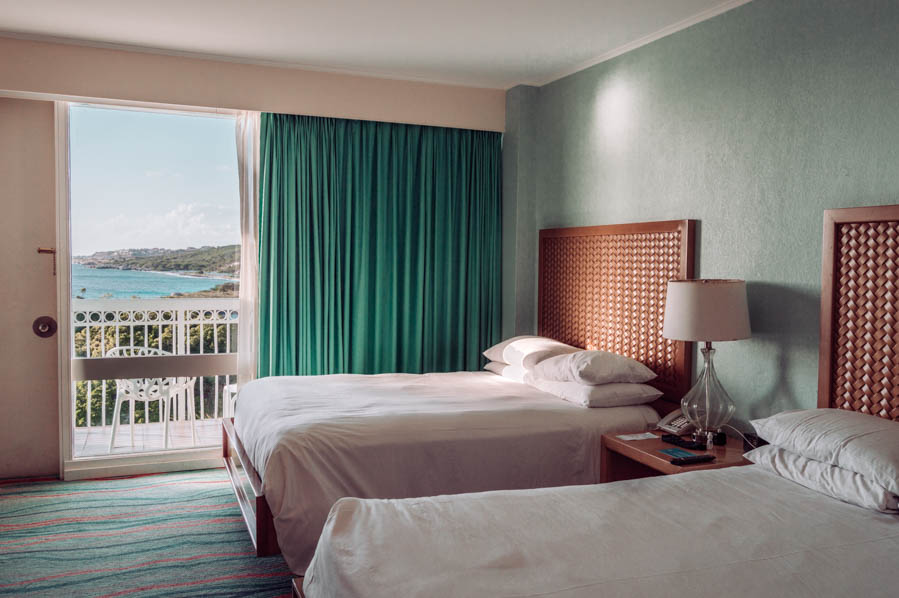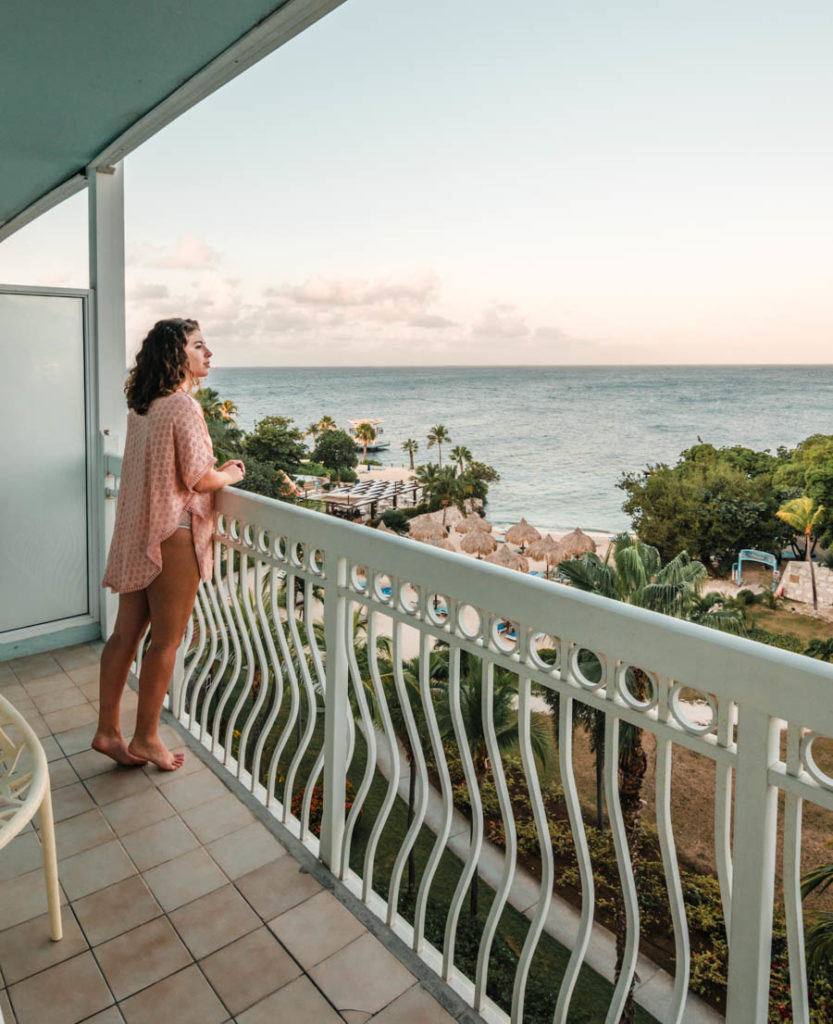 Check out More Hotel Options
The Cuisine
There are various dining options at the Hilton Curacao. During my 5 night stay, I experienced almost all of the dining options. There are various bar and restaurant options as well as an exclusive lounge for guests staying in suites and in-room dining available.
Aqua Restaurant
Aqua Restaurant is the breakfast restaurant on site. There is an extensive breakfast buffet with various options including fresh fruit, an omelet station, and bakery items. Additionally, there is a full menu if you are craving a specific item such as Red Velvet Pancakes or Eggs Benedict.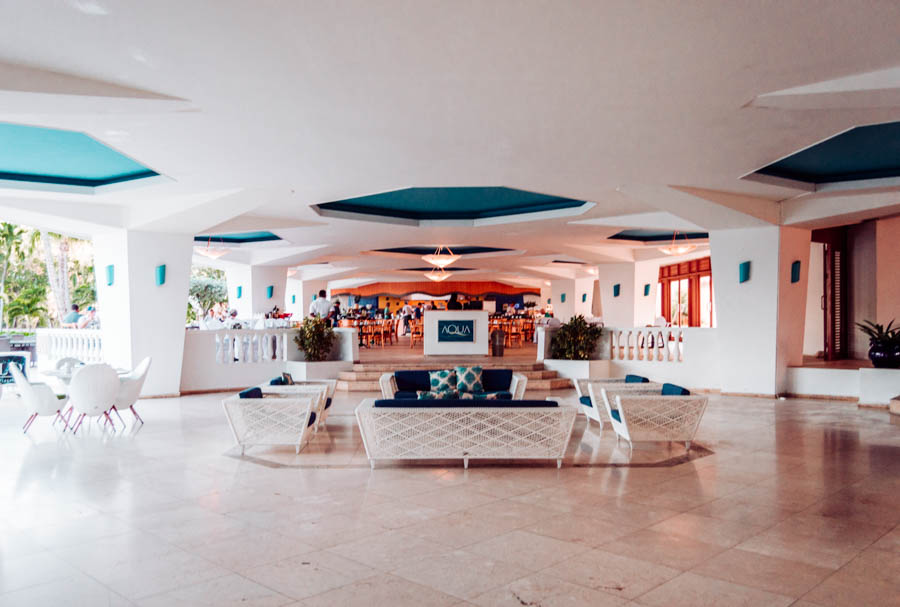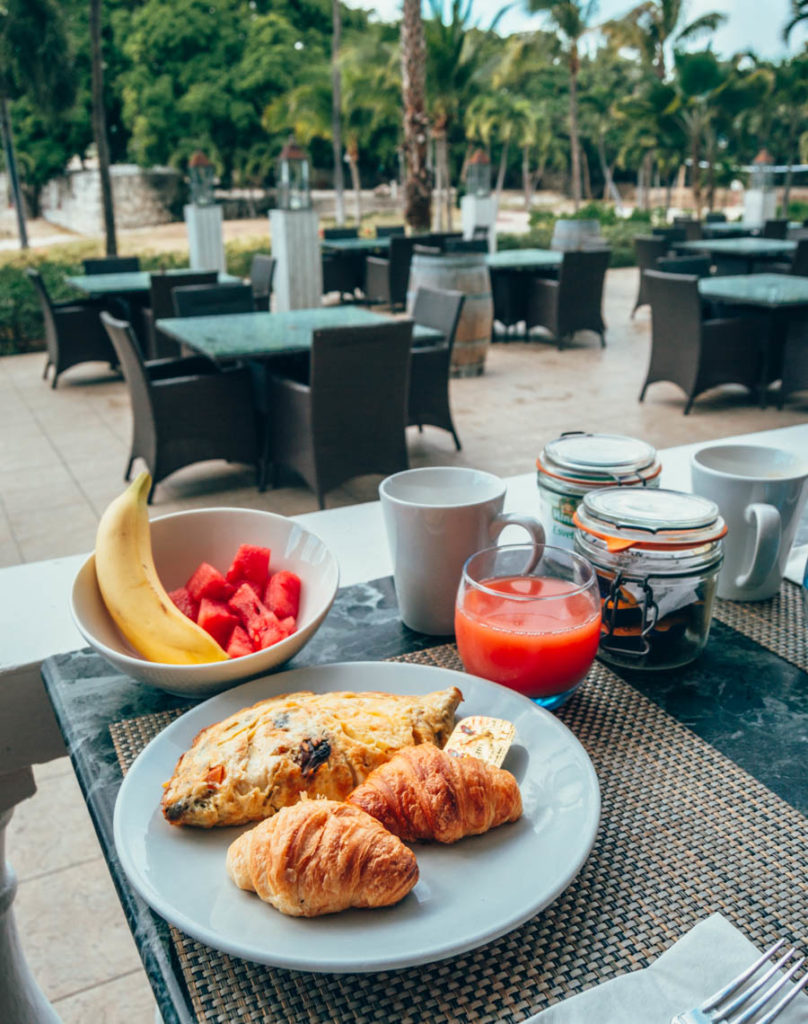 Captain Bligh's Bar
Captain Bligh's Bar was my dinner spot of choice. This bar has a lively atmosphere with Latin music playing and a nightly happy hour. Captain Bligh's Bar menu has typical bar favorites such as burgers and nachos. They also serve some traditional dutch fare including bitterballen and Stamppot.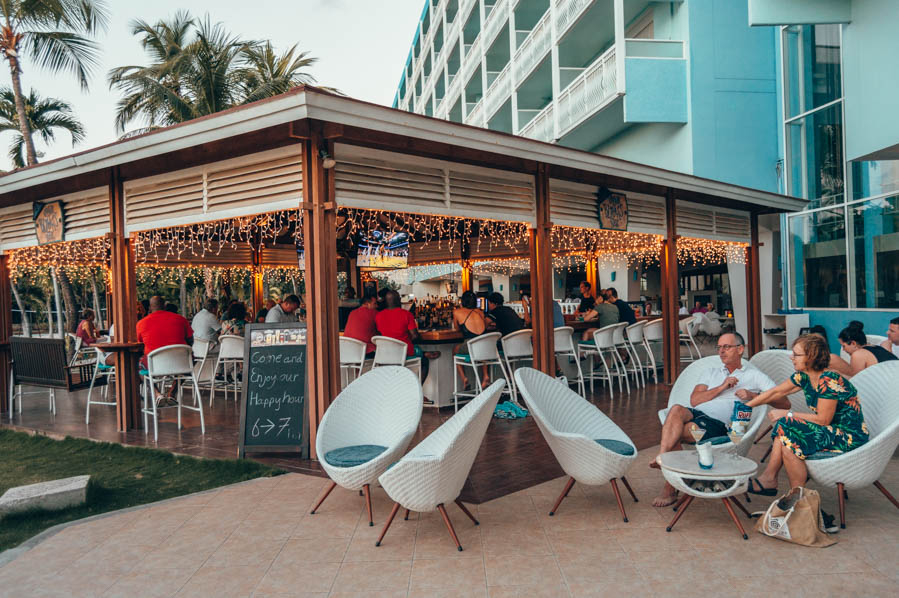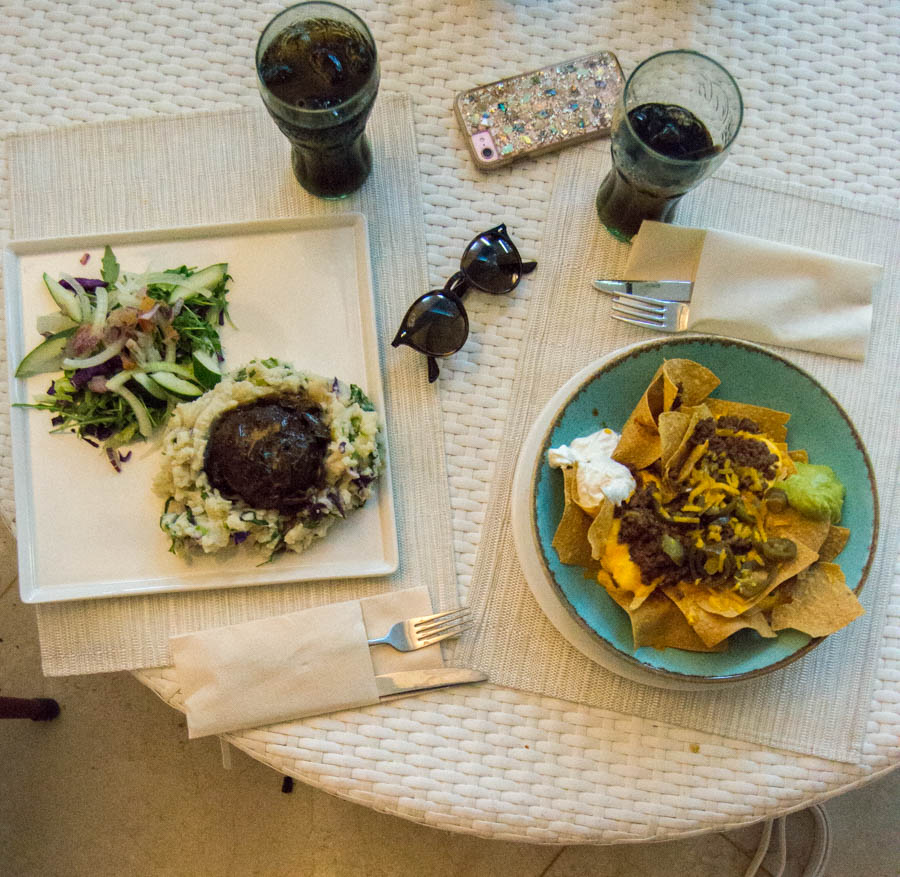 Celeste Beach Bar
Celeste Beach Bar overlooks the water and is a great spot to grab lunch. The food here had a bit more of a tropical feel from dishes such as fried calamari to their plantain and bacon bites.  Stop by on Wednesday, Friday, Saturday, and Sunday evening for Celeste's steak & BBQ nights. Snag a seat early, as this is a great spot to watch the sunset.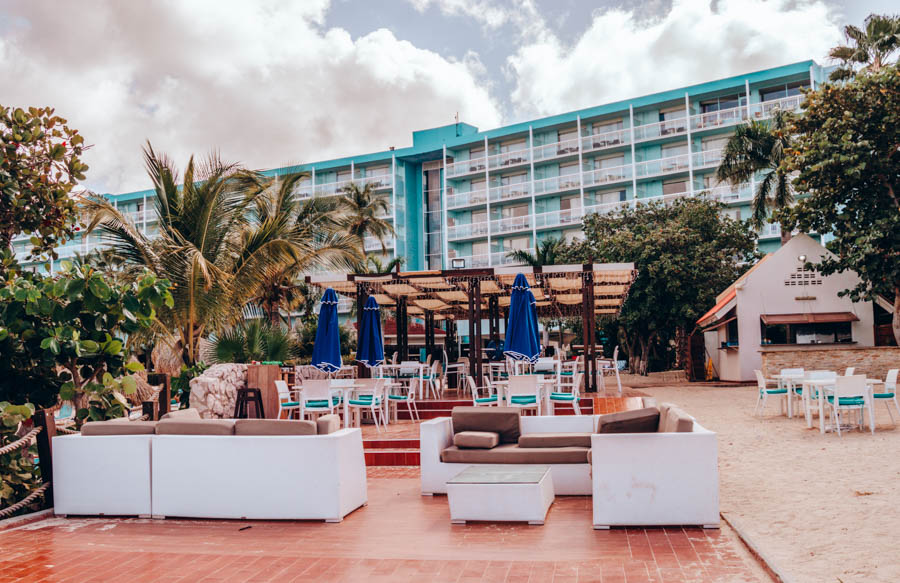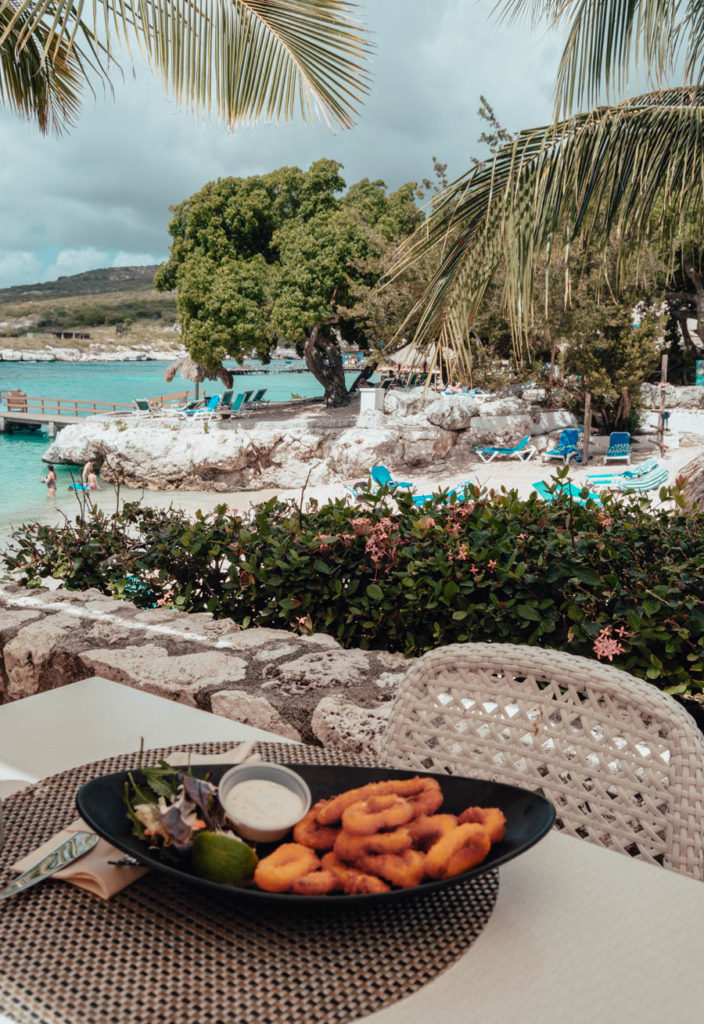 Cielo
This is the only restaurant I didn't eat at during my stay. Cielo is an open-air Italian restaurant at the Hilton Curacao. The menu looked delicious however the restaurant was completely booked each night. I suggest making a reservation early if you would like a chance to eat at Cielo during your stay.
The Corner Shop
The Corner Shop was the perfect spot to grab coffee and lunch in the afternoon. They have a full cafe and grab-and-go items such as sandwiches, salads, fruit, and chips available.   
Come Join My Journey was welcomed to the Hilton Curacao as a guest, however, my opinion is as always my own.